Enrollment campaign – 2022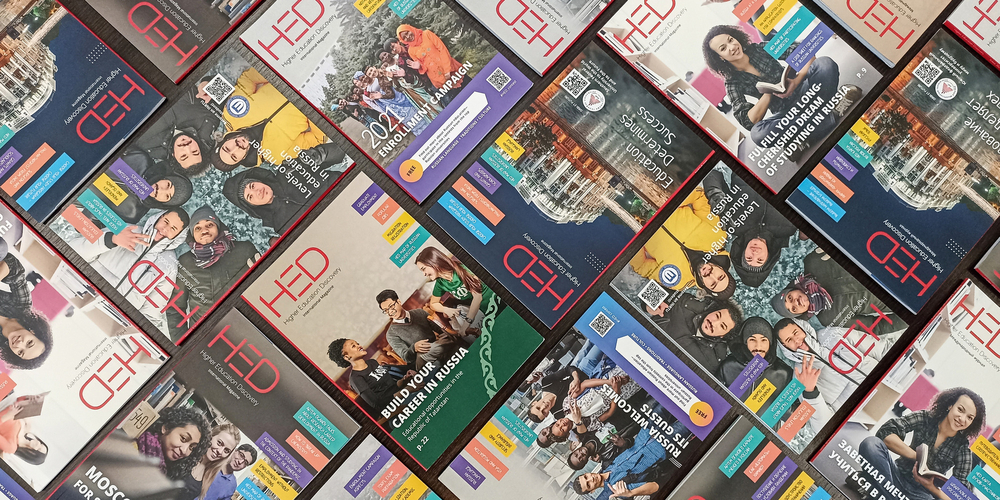 Enrollment campaign – 2022 is in full swing. And we present the new HED issue!
In this issue, we will tell you how foreign citizens will apply to Russian universities this year. Are the Unified State Exams or entrance exams preferable? What are the aspects of admission of compatriots living abroad? Where can the documents proving previous education be translated into Russian?
Every year the Ministry of Science and Higher Education of Russia and Rossotrudnichestvo announce admission of foreign citizens, stateless persons and compatriots living abroad to study in state-funded places within the quota at Russian universities. One of the ways to get an invitation from a Russian university is to successfully undergo the selection process abroad – in the foreign citizen's country of residence. The new issue covers such selection in detail using case studies: specialists from RSU named after A.N. Kosygin talk about the aspects of international student recruitment in different countries.
We will tell you which countries students usually come from to study in Russia, which universities have the largest number of international students and which fields of study are popular among foreign nationals.
In the new HED issue, the following universities talk about their admission regulations and aspects of study: Far Eastern State Transport University, Kabardino-Balkarian State University named after H. M. Berbekov, Sergo Ordzhonikidze Russian State University for Geological Prospecting, Russian State University named after A. N. Kosygin (Technologies. Design. Art), Saint Petersburg State Institute of Technology (Technical University), Saint Petersburg State University of Civil Aviation, National Research Tomsk State University, Russian State Agrarian University – Moscow Timiryazev Agricultural Academy, Ural State University of Economics.
25.04.2022