Far Eastern State Transport University. Admissions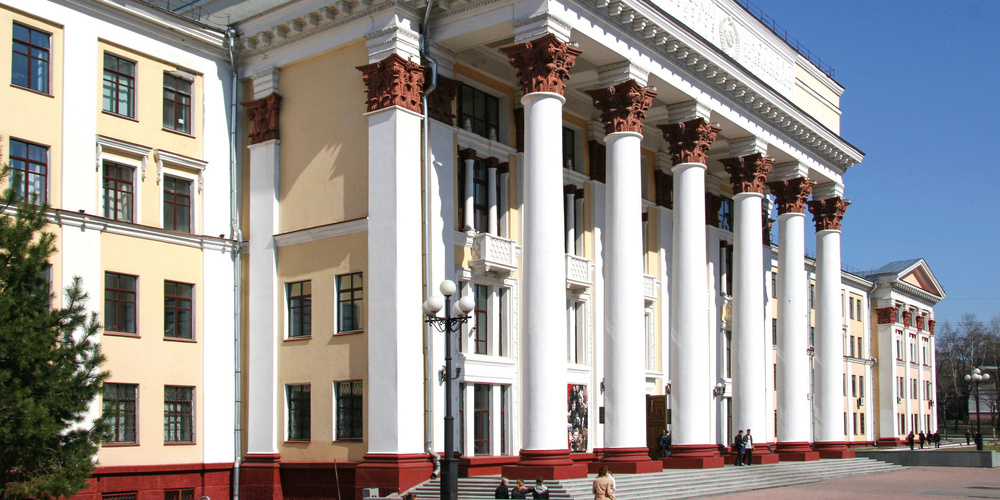 14
secondary vocational education programs
362
continuing professional education programs
14
secondary vocational education programs
362
continuing professional education programs
FESTU graduates create new machines and equipment, manage the transport process, do business and carry out international transportation, design automated control systems, build railways and engineering structures, work as economists and financiers.
19 000+ students, including 667 international students from 14 countries
1,400 state-funded places in 2021
88% employed graduates
25% of FESTU students work during their studies
Tuition fees per semester
390 – 1,500 USD
Admission to state-funded places
To apply for a state-funded place within the quota, you should register on Future-in-Russia.
The selection process takes place in two stages
Applicants are selected by the committee of the Russian embassy in their country of residence. The documents of the approved candidates are sent to the Ministry of Science and Higher Education of Russia from where they are sent to the universities.
The applicants' documents are sent out to the universities they chose, where the final admission decision is made. The processing status can be tracked on russia-edu.ru website by the file number.
Admission to fee-paying places
Documents
Application for admission
Original document confirming foreign education and /or foreign qualification
Scanned copy of the academic credential issued by the foreign state and legalized in accordance with the established procedure
Scanned copy of the certified translation of the main academic credential issued by the foreign state
Scanned copy of the international passport in a native language (which is valid for at least 18 months from the moment of enrollment)
Scanned copy of the certified translation of the international passport into Russian
Upon arrival in Russia, you should undergo a medical examination
FESTU scholarships
State academic scholarship
State bursary
Scholarship from Director General of the Russian Railways Holding
Scholarship from the Head of the Far Eastern Railway
Russian Government Scholarship, and others
Arrival at Russia
After foreign nationals are admitted to FESTU, they must get a study visa to enter Russia. The visa is processed based on the official invitation from the Ministry of Internal Affairs of Russia.
To get a study visa, you must contact the consular department of the Russian embassy in the country where the entry study visa will be processed.
After you get an official invitation and visa, you can buy a ticket to Khabarovsk. The staff members of the International Student Office of FESTU International Relations Department will meet you at the airport or railway station.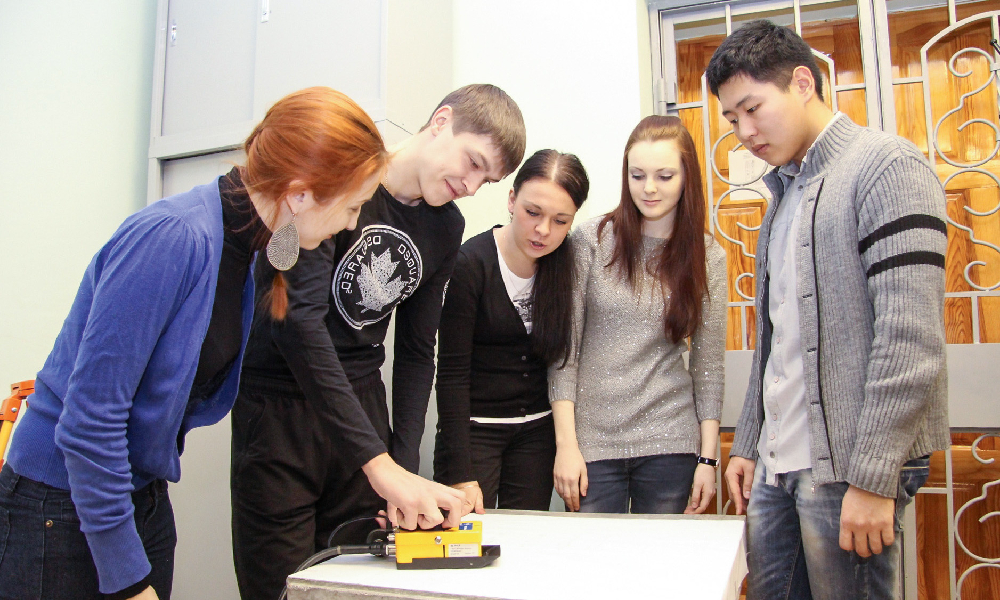 Popular programs
Bachelor's programs
Applied Mathematics and Informatics
Software Engineering
Information Security
Electric Power Engineering and Electrical Engineering
Oil and Gas Engineering
Business Informatics
Artificial Intelligence Systems in Arts and Humanities
Specialist's programs
Construction of Unique Buildings and Structures
Railway Traffic Control Systems
Construction of Railways, Bridges and Transport Tunnels
Psychology of Employment Activity
Economic Security
National Security Law
Master's programs
Informatics and Computer Engineering RU, EN
Information Security
Electric Power Engineering and Electrical Engineering RU, EN
Oil and Gas Engineering
Transport Process Technology
PhD programs
Mathematics and Mechanics
Computer and Information Sciences
Construction Engineering and Technology
Information Security
Electric Power Engineering and Heat Power Engineering
Land Transport Engineering and Technology
The full list of training programs
Double degree programs
Bachelor's programs
Russian-Chinese Institute of Transport (RCIT)
Land Transportation and Technological Complexes, major: Carriage Engineering
Construction, major: Transport Construction
Mechanical Engineering
2+2 Program
Studying at RCIT at the premises of FESTU (two years) + a course of study at Dalian Jiaotong University (two years) with an opportunity to undertake work placement at Chinese industrial enterprises in corresponding industries.
4+0 Program
Studying at RCIT at the premises of FESTU (four years) + preparation for a graduation thesis following the course of study at Dalian Jiaotong University in China.
The best graduates have an opportunity to get a prestigious high-paying job at major construction and transport companies in Russia and China.
Solbridge Intermational School of Business, Republic of Korea
Economics
Management
Trade
Service
Tourism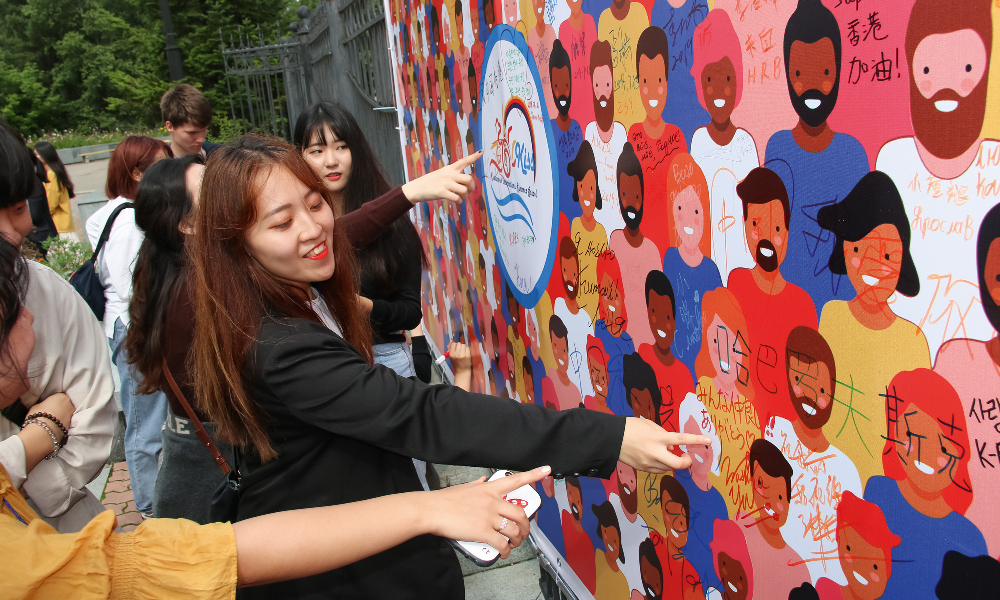 Khabarovsk International School
Summer and winter schools
Study programs
Master classes
Tours and entertainment program
Transfer services
Accommodation in the university dormitory
+7 4212 407-462
ompp@festu.khv.ru
kiss.dvgups.ru
Preparatory Department for Foreign Citizens
When applying to the Preparatory Department, applicants fill in the application form and specify that they don't speak Russian and need pre-university training.
Unique teaching methods
Classes are conducted offline and online
Attendees master the basics of Russian phonetics, grammar and lexis at A1-В1 levels
Duration: 1, 2, or 3 semesters.
Supervisor
Irina Kharina
+7 4212 407-017
ivharina@festu.khv.ru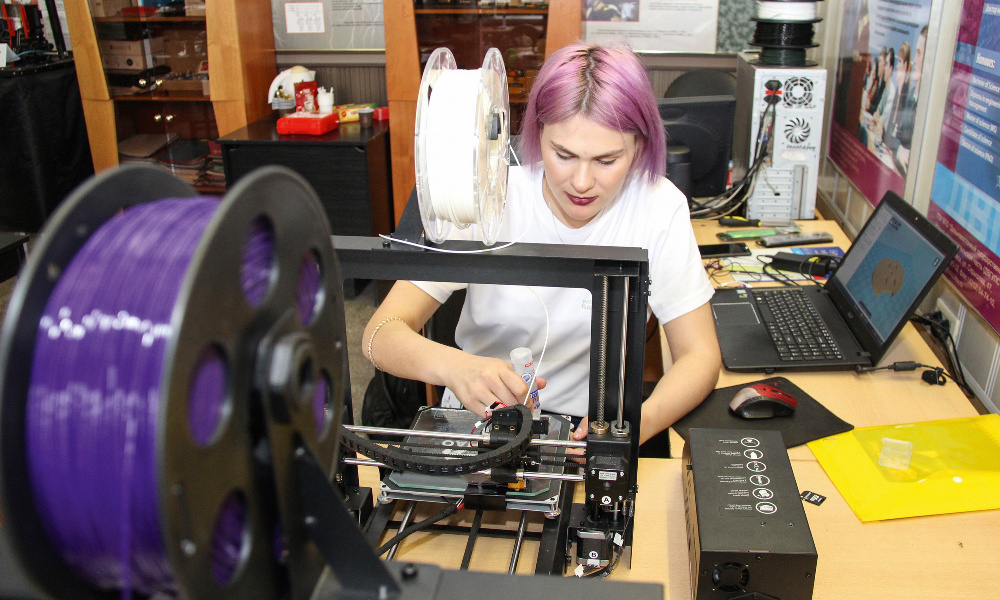 14.04.2022