Higher Education Discovery magazine and RACUS agree to cooperate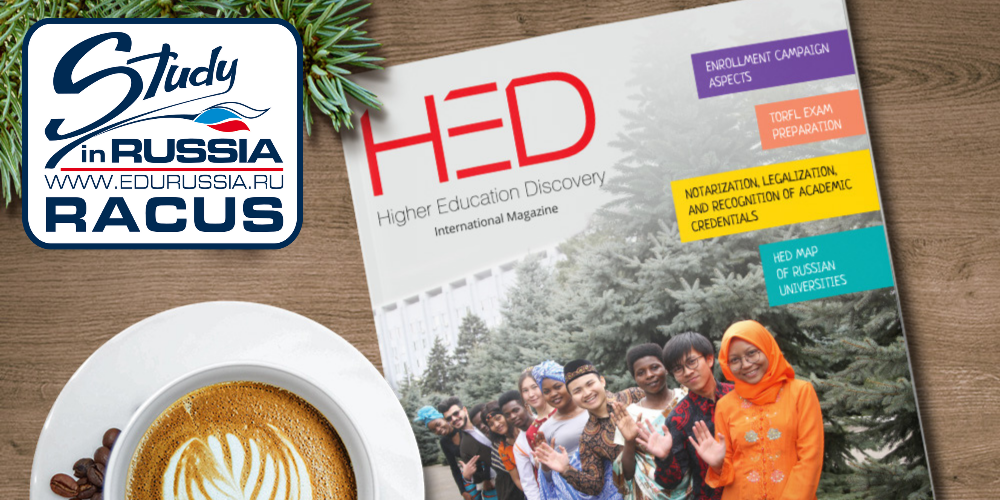 The first multilingual magazine about Russian education for international applicants, Higher Education Discovery, will be presented at RACUS's offices abroad as part of the cooperation agreement.
RACUS represents a group of Russian state universities abroad. The organization successfully promotes Russian higher education in foreign states as well as organizes and holds educational events and meetings with applicants and their parents. It also provides admission consulting services to foreign nationals and selects young people from all over the world for studying at Russian universities. RACUS has representative offices in 75 countries of the Middle East, Asia, Africa, Latin America, Europe, and CIS countries.
Printed demonstration copies of the magazine will appear on exhibition stands at the organization's representative offices abroad. Also, HED magazine will be presented in the form of leaflets and booklets with QR codes to see the content of the electronic version.
Thus, Higher Education Discovery magazine expands its geographic footprint and readership. The editorial team also plans to create special rubrics that will help choose careers and occupations, taking into account national social and economic needs.
The Higher Education Discovery team is grateful to RACUS for cooperation. We also express our deep gratitude to all the project partners. Stay tuned!
06.10.2021