Petroleum High School – Almetyevsk State Oil Institute. Acquaintance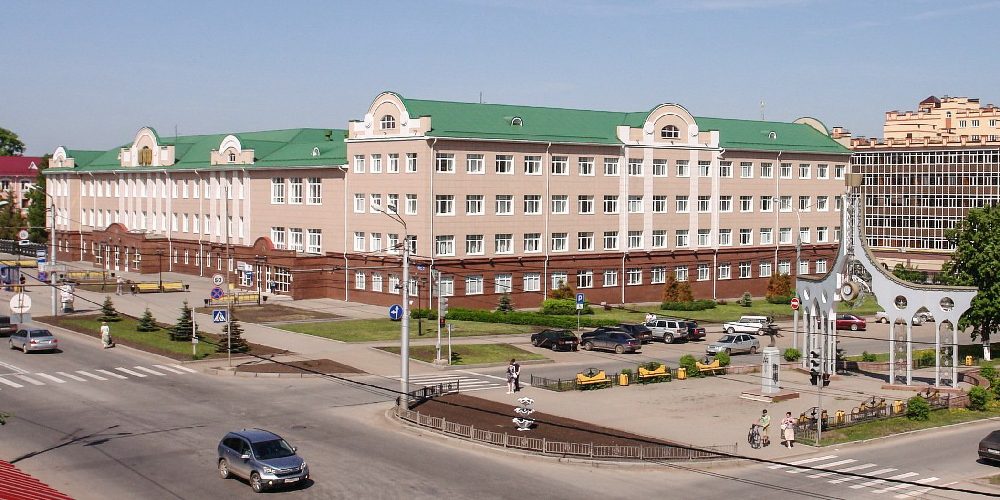 6 %
international students
6 %
international students
ASOI is the only multidisciplinary technical higher education institution in the Southeast of Tatarstan that trains specialists for the oil and gas industry of Tatarstan and Russia.
Founded in 1956.
Faculties
Oil and Gas Engineering
Power Mechanical Engineering
Economics and Humanities
VK - @agni_asoi
Instagram - @agni_asoi (Meta is recognized as an extremist organization in Russia)
Facebook - @almetgosneft (Meta is recognized as an extremist organization in Russia)
Tuition fees
Bachelor's programs 133,890 — 189,330 RUB
Master's programs 143,010 — 201,570 RUB
PhD programs 177,450 RUB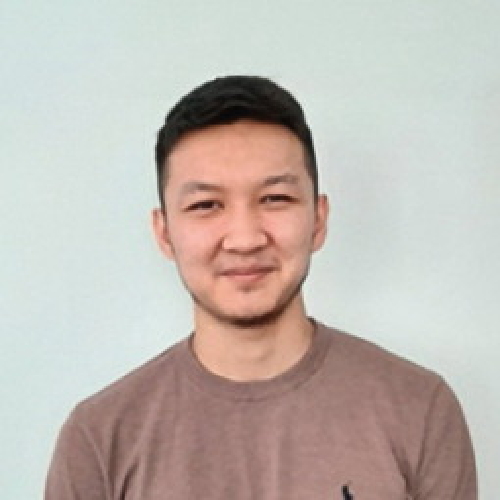 It was my father who told me about Almetyevsk State Oil Institute. I didn't plan to go to a foreign country, but my parents wanted me to study in Russia. I followed their advice and decided to send my documents to ASOI. I successfully passed my entrance exams and got a state-funded place. I like the city and ASOI dormitories very much. I feel safe in Almetyevsk!
Sultanbek Timerbaev -
Kyrgyzstan
Fields of study
Oil and Gas Engineering
Electric Power and Electrical Engineering
Heat Power Engineering and Heat Engineering
Engineering and Technological Support of Machine-Building Production
Technological Machines and Equipment
Automation of Technological Processes and Production
Economics
Management
Geology, Exploration and Resource Development
By order of the largest enterprises in the republic, the institute launched new unique majors within Master's programs:
Hydrocarbon Field Development Modeling and Management
Hydraulic Fracturing
HR Analytics
Innovative Oil and Gas Resource Management
Scholarships
Tatneft Scholarship Program
Special scholarships from the Tatarstan Republic President, the Academy of Sciences, the Head of Almetyevsk Municipal Region, ASOI Academic Council
Scholarships from companies JSC Khjulett-Pakkard and Yokogawa Electric CIS
ASOI is one of Russia's long-time leaders by the demand for graduates
Science and technology research center
Filtration research
Thermophysics research
Tomography research
Fracking fluids and acid compositions
Student science and technology society
A two-time best student scientific society in the Republic of Tatarstan
VK - @snto_agni
Instagram - @snto_agni (Meta is recognized as an extremist organization in Russia)
Research Equipment Sharing Center
Engineering geology
Engineering geodesy
Oil field development control
Electric power engineering
Laboratory tests on crude oil
Automation in oil and gas industry
Document submission following the Unified State Exams results - Bachelor's and Master's programs
June 20 – July 29 - state-funded places
August 18 - fee-paying places
Document submission following the results of internal entrance exams
June 20 – July 11 - Bachelor's programs
August 2 - Master's programs
Entrance exams
July 12-29 - Bachelor's programs
August 3-16 - Master's programs
AGNIBOT is a Telegram bot for international applicants. It will help them get information about study programs, entrance exams, scholarship programs, tuition fees. It also gives the answers to frequently asked questions.
Telegram - @okayAGNI_bot
Admission Office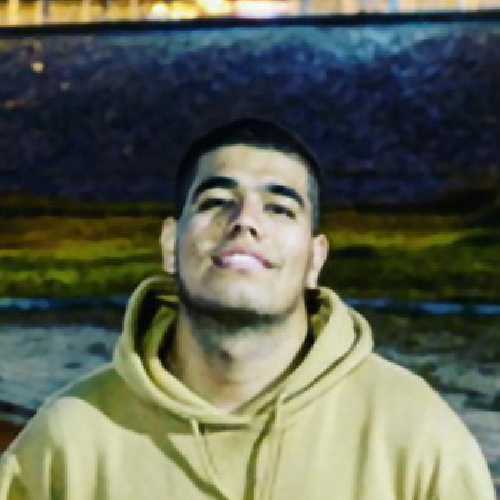 People often ask me why I chose Almetyevsk from all Russian cities. To be honest, the choice was obvious for me, because my friends studied in Almetyevsk. They spoke well of this city and ASOI. Local people are communicative. Besides, the region has a very convenient location for travel enthusiasts. It's the heart of Russia.
Jumanazar Kuliev -
Kyrgyzstan
Employment
65-75 % of graduates every year start their career at Tatarstan enterprises such as Tatneft, Gazprom Transgaz Kazan, the ALNAS plant, service companies.
15-20 % of graduates find employment at oil and gas enterprises outside Tatarstan in over 25 regions of Russia.
10 % of graduates pursue their Master's and PhD degrees.
Some graduates find employment abroad.
Career Guidance and Development Center
Work placement and pre-graduation internships at enterprises
Career Days, job fairs – presentations, interviews with employers
Over 100 enterprises in Tatarstan, neighboring regions, Western Siberia, Eastern Siberia take part in the assignment of graduates.
Among ASOI graduates are executives of major oil companies, Honored Workers of Oil and Gas Industry of Russia, Honored Oil Workers of the republic, members of the International Academy of Ecology and Life Protection Sciences, the Academy of Mining Sciences, the Russian Academy of Natural Sciences, Doctors of Sciences, laureates of various government awards.
Elena Shvetsova
+7 8553 31-00-52
cpirk.agni@mail.ru
Unilab International Project
From University to Labor Market in the 21st Century: a Step Forward in Work-based Placements.
Improvement of the graduates' level of qualification and ensuring the effective transition of graduates from university to the enterprise
Expanding students' possibility to acquire the necessary competencies and work experience during their studies
Development of an effective model to facilitate the recruitment of university graduates
Partners: universities of Russia, Belarus, Azerbaijan, Spain, Austria, France.
ASOI SPE Student Chapter
The student chapter of the International Society of Petroleum Engineers
Active participation in international educational programs
Participation in international forums in Malaysia, Dubai, Qatar, China, UAE, Azerbaijan, Kazakhstan, and Russia
SPE Gold Standard Award, Presidential Award for Outstanding Student Chapter (the highest award of the International Society of Petroleum Engineers)
VK - @club_asoi_spe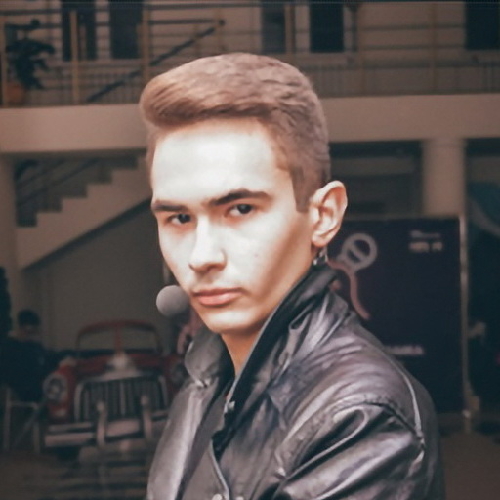 There is a Tatar expat community in Bishkek. They told me about this institute. I decided to study in Russia when I was at school. The campus often holds various festivals and contests. They do everything we need to get acquainted and make friends with new people, learn about other cultures.
Kamil Gabitov -
Kyrgyzstan
Almetyevsk
The fourth place in Tatarstan in terms of population
A bus station, a railway station, Russia's unique cycling transport infrastructure
Plenty of sights, including mosques and churches, museums, theaters, cultural centers, monuments, squares, parks
Campus
712 places in two dormitories
Two-person student rooms have everything you need for comfortable living
Modern furniture, air conditioners, study preparation areas
Spacious kitchens equipped with microwave ovens, kettles, multicookers
Separate shower rooms, private laundry rooms, a buffet
Information for international students
Before you go to Russia, you must fill out the application form on the Public Services Portal of the Russian Federation gosuslugi.ru in the Registration of People Arriving in the Russian Federation section
Within three days after you arrive in Russia, you must take a PCR test for COVID-19 and place the information about its result on the Public Services Portal of the Russian Federation
You will be isolated at 41a, Tukay street for 14 days
You must retake a PCR test for COVID-19 on the 10-12th day after you arrive.
If you have any health problems within 14 days after you arrive, seek medical attention immediately without going to the hospital
Student life
MIX International Youth Student Club
Shtativ media center
Volunteer center
The sports center has two gyms with modern fitness and sports equipment
The leisure and recreation center has 20 sports clubs, dance and theater clubs and studios
30.06.2021