Kazan National Research Technological University. Career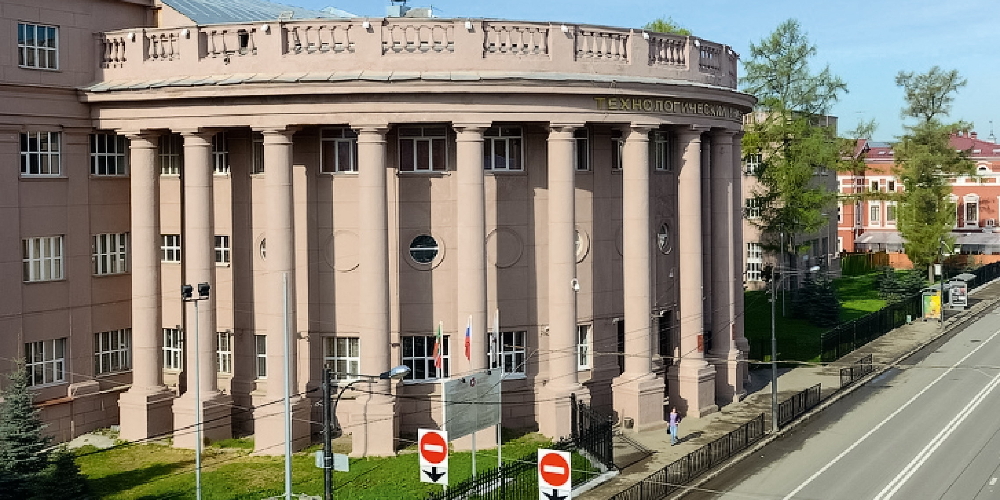 17
secondary vocational education programs
12
educational and research institutes
> 23,000
students and PhD students
> 2,000
international students from 45 countries
17
secondary vocational education programs
12
educational and research institutes
> 23,000
students and PhD students
> 2,000
international students from 45 countries
KNRTU is the best Russian university in chemical engineering – petrochemical industry, polymer chemistry, biotechnology, nanotechnology, energy-efficient technology, pharmacy.
Founded in 1890.
VK – @knitu
Instagram – @knitu_priem (Meta is recognized as an extremist organization in Russia)
Tuition fees per semester
Secondary vocational education programs ≥ 31,500 RUB ≈ ≥ 430 USD
Bachelor's programs ≥ 71,500 RUB ≈ ≥ 970 USD
Master's programs ≥ 77,000 RUB ≈ ≥ 1,045 USD
PhD programs ≥ 91,300 RUB ≈ ≥ 1,240 USD
Bachelor's programs
Document submission
June 20 – July 14 – state-funded places
June 20 – August 23 – fee-paying places
Entrance exams from July 15
Master's programs
Document submission
June 20 – August 10 – state-funded places
June 20 – August 15 – fee-paying places
Entrance exams
June 26–31 – the first wave
August 11–17 – the second wave
Foreign citizens may enter KNRTU: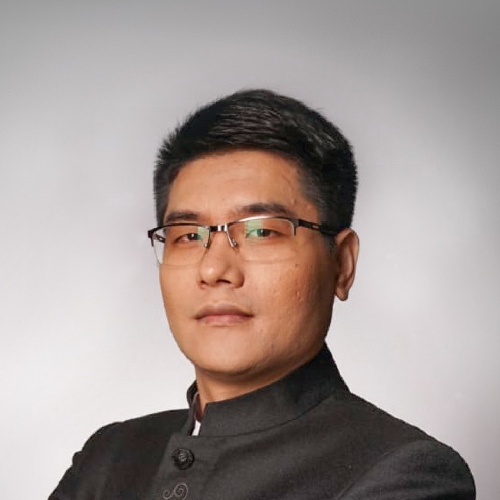 Kazan National Research Technological University is my second home. My KNRTU teachers gave me the necessary knowledge and skills and made me feel at home. KNRTU helped me learn and introduce new technologies into my work. KNRTU is a platform that united China and Russia, strengthening relations between them.
Zhang Dali
China. KNRTU graduate, Director of Ki-RO Trading House
Pre-university training for foreign citizens
Study areas
Engineering and Technology
Economics
Medicine and Biology
Humanities
Duration
1 year– September – August
1.5 years – January – July
Tuition fee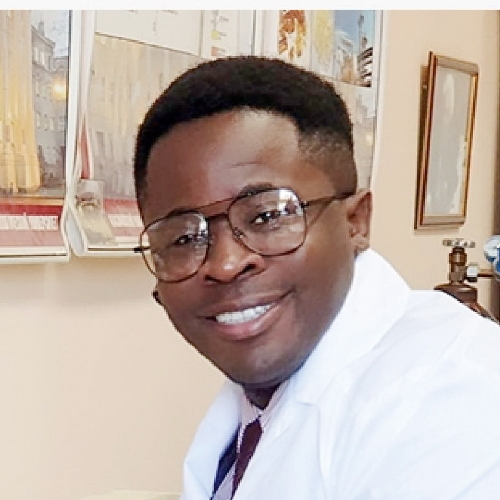 I've been doing research for a long time, so I decided to pursue a PhD degree. I made this decision for one more reason: I'd like to become a politician in the future. In my country, it's desirable to have a PhD degree. I won the TechnoStart contest and a scholarship from the university and enterprise in Congo. My project in this contest is related to the theme of my thesis that I defended at Kazan National Research Technological University. Now I publish articles and take part in research conferences.
Ntsumu Ryut Shelton
Congo. KNRTU PhD student
English-taught program Smart Materials
Master's program Chemical Engineering
Application deadline: August 10, 2021
Bilingual programs (bachelor's programs)
Chemical Engineering of Natural Fuels and Carbon Materials
Innovative Technologies of International Oil and Gas Corporations
Faculty of International Educational Programs
Dean
Andrey Vasiliev
+7 843 231-42-63
+7 843 231-43-82
fmop@kstu.ru
International Affairs
Head
Anna Ebel
+7 843 231-43-19
inter@kstu.ru
Admission Office
+7 843 236-78-33
priem@kstu.ru
68, K. Marx Street (L. Tolstogo Street stop), bld. А, Kazan, 420015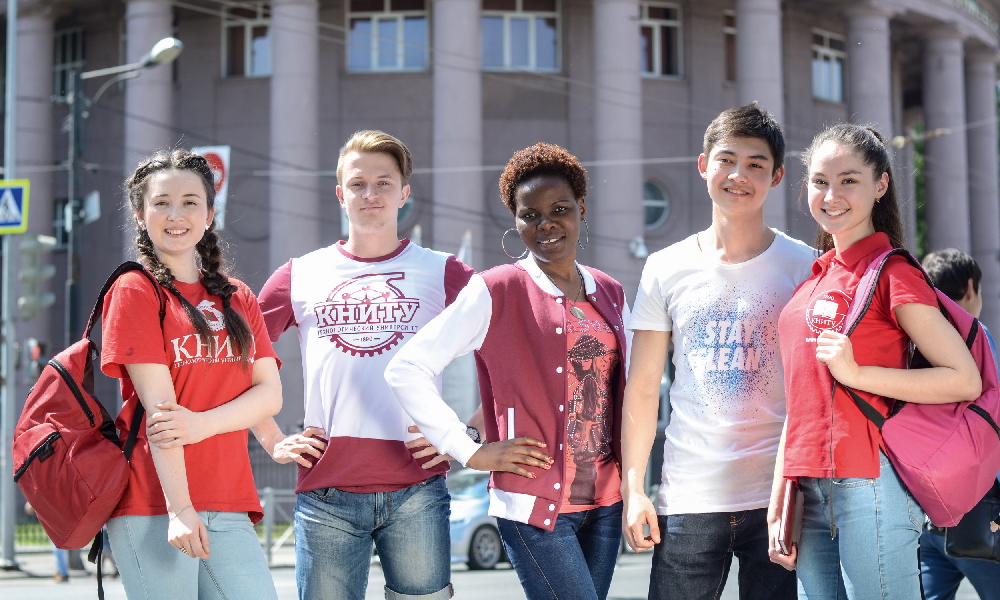 International cooperation
120 international partners from 32 countries
Academic mobility
Double degree programs
Erasmus+, Fulbright, DAAD, Henri Poincaré projects
Invitation of leading foreign scientists
Exchange and joint programs with universities
Technical University of Ostrava, Czech Republic
Jan Evangelista Purkyně University in Uzti-nad-labem, Czech Republic
University of Chemical Technology and Metallurgy in Sofia, Bulgaria
Southwest Petroleum University in Sichuan, China
Beijing University of Chemical Technology, China
Merseburg University of Applied Sciences, Germany
Indian Institute of Management Raipur, India
Technical University of Denmark, Copenhagen, Denmark
European Diploma Supplement
After graduation, students have an opportunity to obtain a European Diploma Supplement that will simplify the recognition of their KNRTU degree by foreign educational institutions and employers.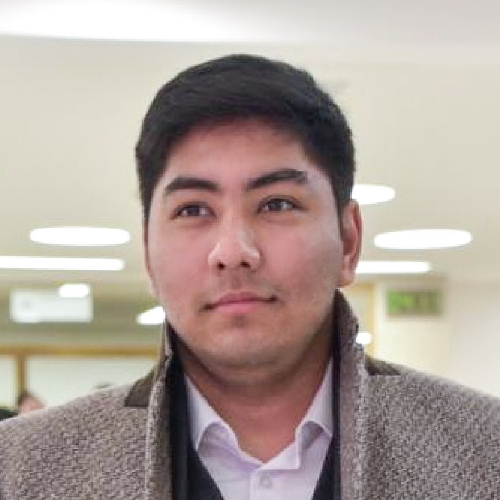 I was so lucky to study at such a friendly and modern university as KNRTU. The university offers a wide array of programs and events for active students. I'd like to say that university student life is eventful and exciting. You can easily make friends here, especially if you are as communicative as I am.
Nazar Atdaev
Turkmenistan. KNRTU student
Graduates hold key positions at defense, light, and food industry enterprises, in state and municipal management, the social sphere. They can work as engineers, process engineers, chemists at chemical and petrochemical enterprises and do research.
State-funded students get monthly scholarships, are eligible for the Russian President Scholarship, a special state scholarship of the Republic of Tatarstan, Vladimir Potanin Scholarship, the Award of the Academy of Sciences of the republic for Asian students.
The TechnoStart PhD research projects contest winners get 300,000 RUB from the university and 300,000 RUB from the partner enterprise.
Student internships, work placements, projects
Work placements and pre-graduation internships at the top specialized enterprises in Tatarstan and Russia
Participation in the implementation of enterprises' cases and projects, which allows students to do real-world production tasks during their studies and ensure their subsequent employment
Student internships abroad at foreign partner educational institutions
Le Fyok Kyong, Vietnam
Da Nang University of Technology research team leader
Candidate of Chemical Sciences, completed his PhD degree in Ecology (Chemistry) at KNRTU. After finishing his studies, he returned to Vietnam and started teaching chemistry. Now Kyong is the leader of the Da Nang University of Technology research team working in the field of nature protection. He conducts green chemistry research.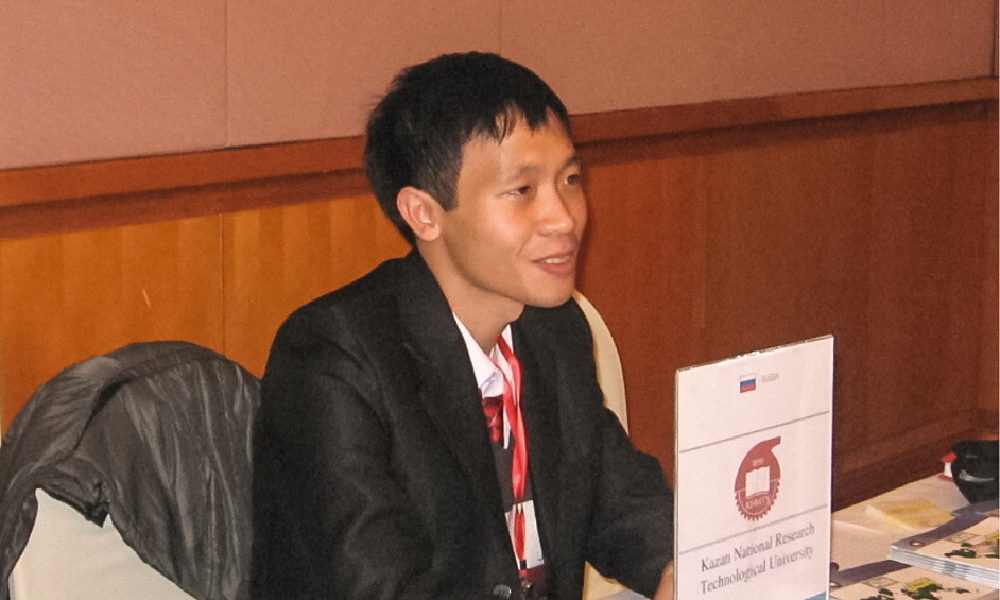 Buy Din Nyi, Vietnam
KNRTU graduate, Head of the Department of Biotechnology and Ecology of Viet Tri University of Industry
Candidate of Chemical Sciences, defended his PhD thesis in Kinetics and Catalysis at KNRTU in 2013. After returning to Vietnam, Nyi was invited to teach chemistry at Viet Tri University of Industry. Now Buy Din Nyi is the Head of the Department of Biotechnology and Ecology, works as a manager at the KNITU's representative office in Vietnam.
The Faculty of International Educational Programs offers advice on studying, accommodation, documents, further higher education programs, medical care, transportation in the city.
Events
The Volga Region Interuniversity Peoples' Friendship Festival. Development of the dialogue, cultural relations among students representing different nations
The Festival "Houses of Students and PhD Students are a Territory of Creativity." Presentation of nationalities of students living in KNRTU students and PhD students' houses
1 day travel – one-day activist school for international students
National cuisines – acquaintance with other peoples' national traditions
The Welcome to Russia Culture Week
familiarization with culture and history
familiarization with the Constitution
familiarization with the representatives of the International Student Union and Peoples' Friendship Club
round table discussion "Migration Law Basics"
meetings with the Ministry of Internal Affairs representatives
The Foreigner in Russia business game is a quest game familiarizing international students with the situations where they must know migration regulations: hotel check-in, returning from abroad, living in the apartment, etc.
What? Where? When? on the topic "Tanyshygyz" (Let's get acquainted). International students actively communicate in their non-native (Russian) language
Nowruz – familiarization with the national festival
Senior international students meet first-year students at the airport and help them settle down before they start studying in groups.
30.06.2021