Siberian Federal University. Career Development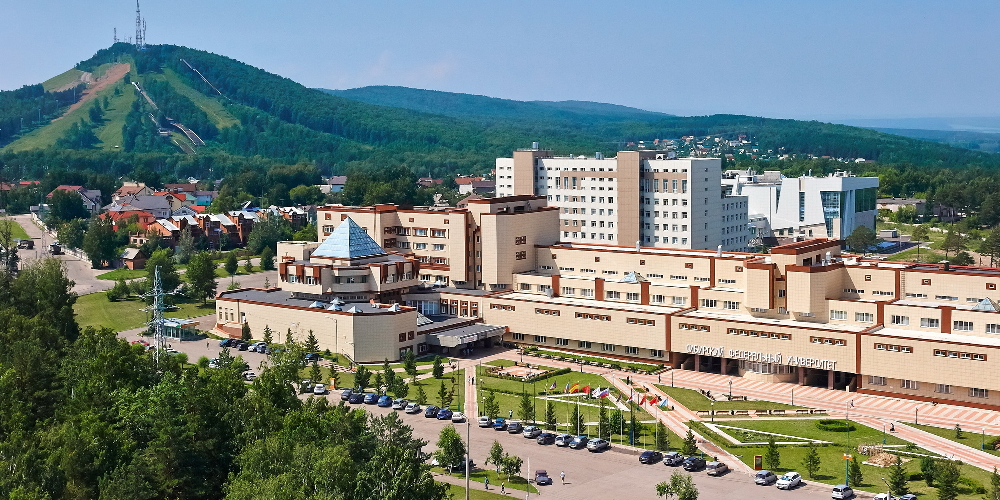 SibFU is the largest university beyond the Urals. It was created in 2006 by a merger of five leading local educational institutions of the time. This fact explains an array of programs and educational services, including the School of Gastronomy. The university has five sites in the city, with study campuses and dorms in each location.
SibFU has the second largest number of government-funded students among Russian universities.
The SibFU campus – a city in the city – 24 academic buildings and 30 dormitories
Language centers, a museum, the UNESCO department
84 sports clubs, stadiums, a minigolf field, eSports
Youth centers of SibFU schools, the Peoples'
Friendship Center, literary clubs, the choir, the rock club, the KVN League
VK – @siberianfederal
Instagram – @sfuniversity (Meta is recognized as an extremist organization in Russia)
Tuition fees per year
Bachelor's programs 149,720 — 203,770 RUB
Russian-taught Master's programs 160,320 — 217,730 RUB
English-taught Master's programs 250,000 — 260,000 RUB
PhD programs 190,760 — 198,010 RUB
Document submission: June 20 – August 6
Entrance exams: June 25 – August 16
Document submission: July 1–31
Entrance exams: August 1–8
Document submission: July 1–30
Entrance exams: August 2–6
Applicants may take entrance exams in person (written tests) or online (computer-based tests).
International Student Recruitment Office
+7 391 206-27-79
admission@sfu-kras.ru
Facebook – @siberianfederal (Meta is recognized as an extremist organization in Russia)
Instagram – @sibfu_world (Meta is recognized as an extremist organization in Russia)
VK – @internationalsibfu
Twitter – @SibFUniversity
Telegram – @SibFU_admission
Study areas: humanities, natural sciences, economics, engineering and technology
The Russian Club, sightseeing tours around Krasnoyarsk, to the Stolby National Nature Reserve, trips to theaters and the Christmas ornaments factory, and other cultural and educational events.
Students will obtain a certificate of completion and have an opportunity to take a Russian proficiency test at the Siberian Regional Center for Training and Testing of Foreign Citizens.
September – August
150,000 RUB
July 1 – August 31
40,000 RUB
Pre-admission Russian as a Foreign Language (RFL) Department for International Students
+7 391 206-27-82
preadmissionrfl@sfu-kras.ru
Department of Russian as Foreign Language
+7 391 206-27-36, 206-27-83
rusinyaz@sfu-kras.ru
Tatyana Verenich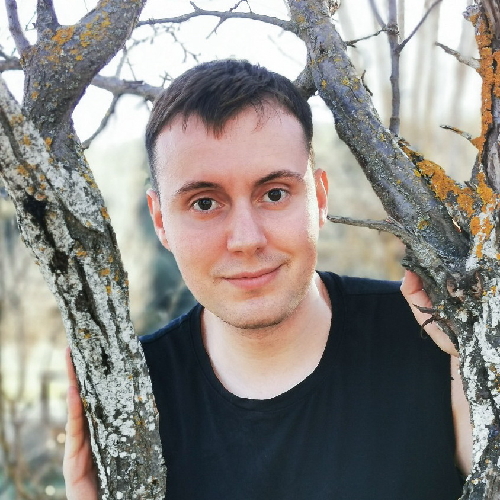 I have a long relationship with Siberian Federal University: I came here for an exchange semester once and realized that I had a heart for it. There is a Spanish Language Center at the university, where they help us in everything: from paperwork to solving everyday problems. I feel very good here: the SibFU campus is my favorite place in Krasnoyarsk. In my free time, I like going to a swimming pool and walking in the nearby woods. I have been studying Russian for five years now. At first, many concepts were difficult to understand, for example, those related to student life. I didn't understand what zachet, zachetnaya knizhka, poluchit' avtomat means, but live communication is the best way to fill in the gaps. Every day I learn new words, write down expressions that I hear in the street, and am amazed at how differently a thought can be put in Russian. Now I am finishing my Master's degree and want to stay in Russia – not in Moscow spoiled by tourists, but here, in calm Krasnoyarsk, and work as a teacher at SibFU.
Manuel Gomez Peinado
Spain
International Laboratories
Bioluminescent technologies
Biotechnology of new materials
Central Siberian laboratory for global climate change Sib-Lab
Genomic research
Complex analysis and differential equations
English-Taught Programs
Master's programs
Petroleum Chemistry and Refining
Digital Intelligent Control Systems
Data Science and Mathematical Modeling
Banking
Biological Engineering
Scholarships
Two main scholarship contests organized in autumn and winter are the Open Doors Olympiad and the Russian Government Scholarship program
The winners of the Open Doors Olympiad are eligible to get a quota for enrolling in one of the Master's or PhD programs included in the Olympiad subject areas at one of the higher education institutions of the Russian Federation.
Russian Government Scholarship program includes free tuition for the entire duration of the chosen program, maintenance allowance (for the entire duration of study regardless of the candidate's success), dormitory accommodation (if available)
SibFU Career Center
Advice for students, graduates, and their parents on employment and the most sought-after jobs
Promotion of employment of SibFU graduates in their degree field and temporary employment of students during their vacation
Job fairs, career days, individual presentations of employers, master classes, training workshops
Development of the database of graduates, job applicants, employers, a list of job openings
+7 391 246-99-41
skarelina@sfu-kras.ru
career.sfu-kras.ru
VK – @careerist_sfu
Telegram – @career_lift
At the age of twenty, I realized that I wanted to completely change my life: move to some other country, get an education abroad, learn more about some other culture. I chose Russia and Siberia not by chance, I wanted to come to Krasnoyarsk and enter Siberian Federal University. Foreigners usually associate Russia with cold weather and bears. Yes, it's cold here, but nature is so beautiful! I think this country should be visited by tourists more. Initially, Russia got me interested in its history and culture, but it was the good people who made me fall in love with this country. Before coming to Krasnoyarsk, I studied Russian culture and traditions, conducted a kind of research to find out what kind of nation the Russians are. Yes, they are serious, but this is quite okay – in such weather, few people manage to smile all the time. Nevertheless, I found myself in a friendly student environment, and teachers, fellow students and just passers-by are always willing to help. I made great friends here. It turned out that the program I chose was not taught in English, so I study in Russian. However, there is no language barrier: the teachers speak clearly and understand that I am the only foreigner in the group. Russian is a beautiful and difficult language, and Russia is a huge country, and you need to learn to speak Russian if you decide to come here.
Career Opportunities
Bachelor's programs
Higher School of Gastronomy from INSTITUT PAUL BOCUSE
The only maximally practice-oriented educational project in Russia that provides higher education for specialists in the hospitality industry.
Russia's first unique program that trains all-around specialists capable of working with different categories of students, from preschool children to older adults.
Master's programs
Data Science and Mathematical Modeling
Students get advanced knowledge in the field of mathematical modeling and analysis. During their learning process, they use advanced technologies and pump up their modeling and programming skills.
Digital Intelligent Control Systems
It provides training in the development of embedded intelligent control systems based on modern microprocessors, microcontrollers and programmable integrated circuits (FPGA, PLD, SoC). In the course of training, students acquire skills that allow them to perform the full cycle of developing intelligent embedded control systems at a high professional level.
Petroleum Chemistry and Refining
Graduates have the opportunity to hold a position at one of the largest refineries and petrochemical plants in various companies such as Rosneft, Gazpromneft. A highly qualified team from SibFU, specialists from refining enterprises, and international business trainers help students acquire the necessary professional skills and competencies for further development in the petroleum industry.
The program will be of particular interest to those wishing to build careers within banks, specialized financial institutions and fund management, securities dealing firms, multinational companies, or to occupy roles in corporate financial management and independent financial advice.
The major part of the training takes place at the modern and well-equipped SibFU Laboratory of Bioluminescent Biotechnologies, led by Nobel Laureate Professor Osamu Shimomura, in one of the world's best team of scientists engaged in fundamental research of light emission by living organisms.
SibFU trains highly qualified specialists that meet modern intellectual requirements and international standards and are competitive in the international job market. Graduates are capable of working in any region of the Russian Federation, in the harsh conditions of the north in particular.
Graduates can obtain a position in both public and private sectors, continue studying to earn a PhD SibFU degree.
Buddy Program
Assistance to international students and training course participants in adaptation to a new environment at the university and in Russia
Participation in mass cultural, sports, and other events held on SibFU campus and in the city
Creative Teams
KVN League
Bard music clubs
Vocal studios
Rock club
Theater groups
Dance groups
Instrumental clubs
Protocol Office
Invitations and visas
Migration registration
Natalia Anisiferova
+7 391 206-39-44
Student Culture Center
Dmitry Batalov
csk@sfu-kras.ru
+7 391 206-47-93
VK – @csk_sfu
Unique Electronic Course For Foreigners That Prepares Them For Studying In Russia
Checklists of required documents and things
Brief summaries of information on migration rules, weather, SibFU dormitories, etc.
A compulsory achievement mini-test at the end
The course is available in Russian, English, Chinese, and Arabic
Department of Socio-Cultural Adaptation of Foreign Citizens
Sofia Egorova
oska@sfu-kras.ru
+7 391 206-26-67
+7 902 966-13-60
VK – @internationalsibfu
30.06.2021