Kuban State University. Enrollment campaign 2022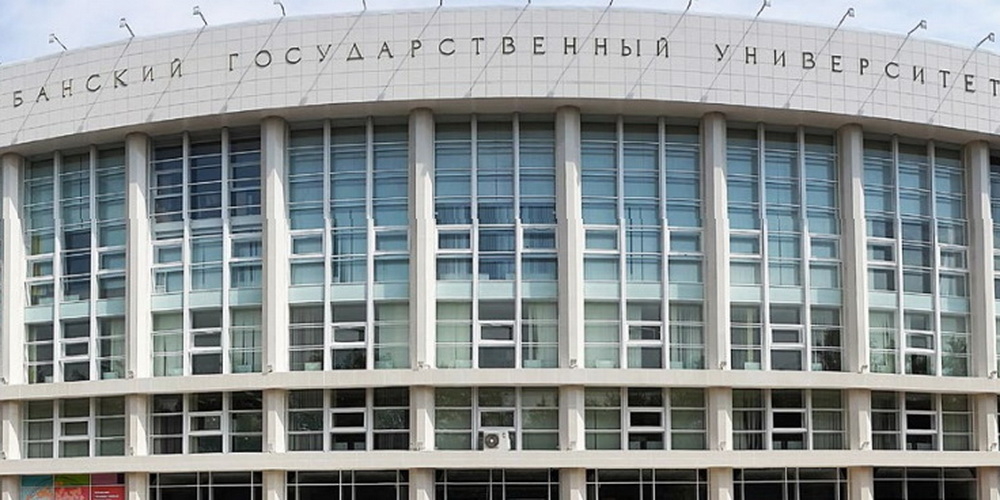 15
secondary vocational education programs
900+
international students from 70 countries
15
secondary vocational education programs
900+
international students from 70 countries
KubSU is a classical university that strikes a balance between natural sciences and humanities. Thanks to its educational success and achievements, research and educational activities, KubSU is rightfully considered one of the top universities in the south of Russia.
Among KubSU international graduates are representatives of more than 130 countries.
Today students from Asia, America, Africa and Europe are studying at KubSU at 15 faculties, the Institute of Geography, Geology, Tourism and Service, and the Institute of Secondary Vocational Education.
www.kubsu.ru
VK – @kubsu_official
Telegram – @kubsunews
Telegram – @kubsu_international
Rutube
Tuition fees per year
117,000 – 248,000 RUB
How to join KubSU
Within the Russian Government quota (scholarship) (supported by Rossotrudnichestvo)

Fill in the application form on www.education-in-russia.com
Choose the study program and the university
Pass the entrance exams
Get a confirmation from Rossotrudnichestvo

On the KubSU website

Fill in the application form on www.kubsu.ru from June 20 till August 5
Choose the study program (from one to five)
Pass the entrance exams (online and offline formats are possible)
Sign the enrolment contract (for those applying for fee-paying places)
Preparatory Department
Study areas
Economics
Humanities
Medicine and Biology
Natural Sciences
Engineering
Groups of 8-10 students
Flexible start time:
September, October, or November – the program lasts 10-12 months
February, March, or April – the program lasts 16-18 months
Admissions Office
+7 861 219-95-30
abitur@kubsu.ru
International Affairs Department
+7 989 277-78-01 WhatsApp, Telegram, Viber
interdep@kubsu.ru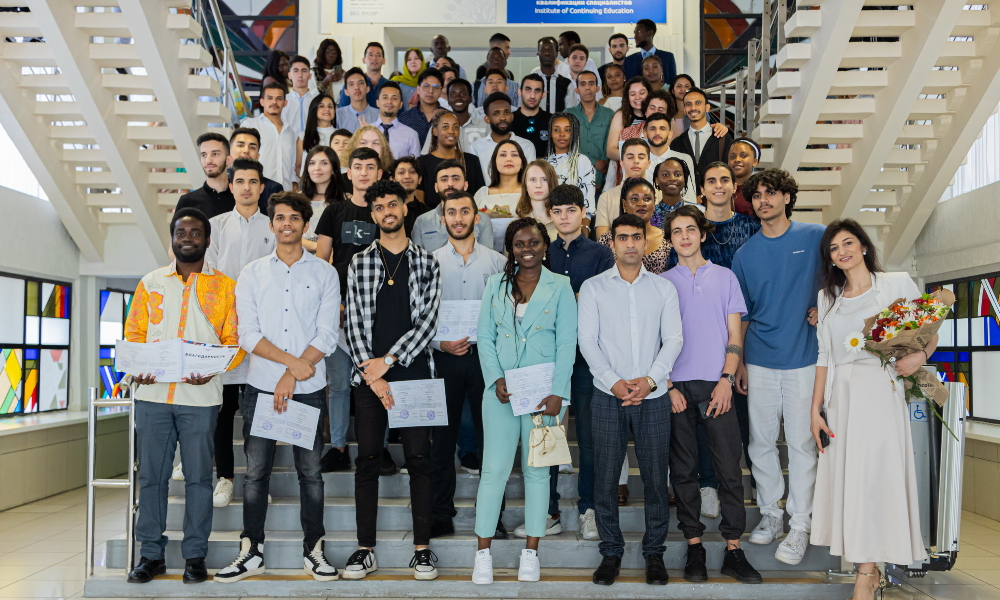 Faculties and Institutes
Faculty of Mathematics and Computer Sciences
Faculty of Computer Technology and Applied Mathematics
Faculty of Biology
Faculty of Chemistry and High Technologies
Faculty of Physics and Technology
Faculty of Economics
Faculty of Law
Faculty of Russian Philology
Faculty of Romance and Germanic Philology
Faculty of Journalism
Faculty of Art and Graphics
Faculty of Architecture and Design
Faculty of Management and Psychology
Faculty of Pedagogics, Psychology and Communication Science
Institute of Geography, Geology, Tourism and Service
Institute of Secondary Vocational Education
Institute of Retraining and Advanced Training
Master's program Economics and Management
The Economics and Management international program is taught in English, full-time. International applicants do not need to take a nine‑month course of the Russian Language
The main requirement for applicants is to have a high level of English language proficiency (at least B2/ Upper Intermediate)
Classes are held in the evening on week days (4 times a week) and on Saturdays without interruption from the main job
Skills in working with software packages for professional purposes such as MS Excel, Python, Jupiter notebook, MS Project, SPSS, Statistica, Gretl
Highly qualified teaching staff, advanced methods and technologies of training
Upon graduation students earn a Master's degree in Economics and get a European Diploma Supplement (upon the request)
Acquaintance with cultures and national traditions of Russia for foreigners
Prestigious job at national and international companies, public organizations and authorities, academic institutions and scientific establishments
I can say that what KubSU taught us has been helpful. I remember our teacher Elena Alexandrovna taught us how to prepare all kinds of budgets such as sales budget, master budget, purchases budget, production budget, fixed assets budget using Microsoft Excel. Another one is the application of the theories of Public Private Partnership (PPP) by Elena Votchenko. Before the Government undertakes any project with partnership, we check if the project is viable and cost effective by comparing budgeting with actual cost. I apply most PPP principles at the workplace. Again, the Negotiation course is also helpful. We educate the government consultants on how to negotiate the cost of projects. Marketing theories by Ilya Bogdashev are also applied at the Ministry of Local Government in Ghana, especially at the Budget Department.
Emmanuel Owusu‑Ansah -
Ghana
Astrophysical optical observatory of KubSU
The observatory has the Southern Federal District (SFD)'s largest optronic automated telescope with a mirror diameter of 508 mm, and other optical instruments for positional observations of artificial Earth satellites, astrometric and astrophysical observations of small bodies in the Solar system.
Football tournament for international students
The 6th football tournament for international students and graduates of KubSU and other Krasnodar universities took place in summer 2022. Over the course of several days, 13 teams from Angola, Arab countries, Afghanistan, Greece, Egypt, Iraq, Cameroon, Côte d'Ivoire, Mali, Nigeria, Syria, Turkmenistan, and Uzbekistan were striving for victory.
Campus
4 comfortable dormitories located within two minutes' walk of the educational building
The best stadium in the Southern Federal District
Swimming pool
The Yunost (Youth) health care center
Average monthly expenses 15,000 – 35,000 RUB
Accommodation
Dormitory 1,000 RUB
Apartment 12,000 – 18,000 RUB
Food 12,000 – 15,000 RUB
Leisure
Cinema ticket 300 – 500 RUB
Trampoline park 600 – 800 RUB
Theaters 300 RUB and more
Museums 200 RUB and more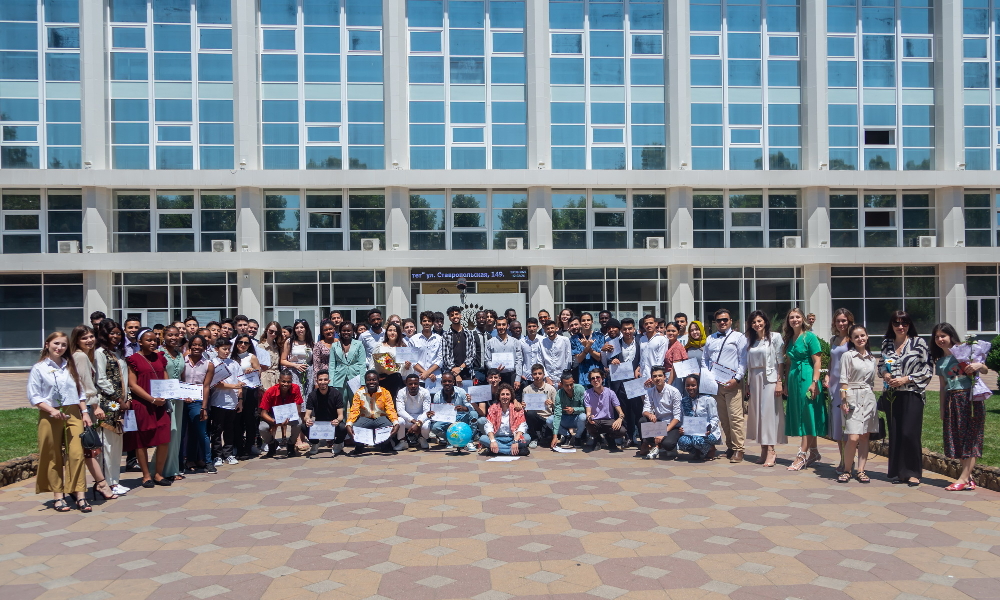 11.07.2022