Northern (Arctic) Federal University
230+
Bachelor's and Specialist's programs
6
joint international programs
2,500+
state-funded places
1,000+
international students from 50 countries
230+
Bachelor's and Specialist's programs
6
joint international programs
2,500+
state-funded places
1,000+
international students from 50 countries
NArFU is one of ten Russian federal universities, the largest research and education center in North-Western Russia. It trains specialists in various fields. Technology, natural sciences, engineering, humanities, economics, and IT – all these fields are represented at NArFU.
NArFU graduates are highly sought after by top Russian and foreign companies involved in megaprojects in oil and gas extraction, mining engineering, civil engineering, power engineering, information technologies, chemical engineering and biotechnologies.
2 colleges
3 branches
200+ infrastructure facilities
14 dormitories
Popular majors
Civil Engineering
Oil and Gas Engineering
Electric Power Engineering and Heat Engineering
Mining Engineering and Applied Geology
Chemical Engineering
Ecology and Hydrometeorology
Informatics and Computer Engineering
Bioengineering Systems and Technologies
Philology and Linguistics
Pedagogical Education
Tuition fees per year
158,100 – 265,180 RUB
5 reasons to study at NArFU
350+ popular majors will allow students to get a profession of the future in IT, power engineering, civil engineering, biotechnologies
Extensive experience in training personnel for major Russian and foreign companies such as Gazprom, Rosneft, Eriell, Yandex, Intel, United Shipbuilding Corporation, and others
International student support system at the university includes scholarships, adaptation activities and tutor support, the international office
Open self-fulfillment opportunities for students include scientific projects, internships, continuing professional education programs, and unique marine expeditions to the Arctic
Favorable location: a small hospitable city invites to study and can surprise you with the beauty of the nature of the north.
Recruitment Office of the International Cooperation Department of NArFU
+7 8182 216-196
+7 921 290-05-64 WhatsApp, Telegram
international@narfu.ru
VK – @narfuinternational
Telegram – @abitinter_narfu
Future of the Arctic
NArFU's annual international multidisciplinary Olympiad for foreign citizens from the CIS countries.
The Olympiad participants get bonus points when applying to NArFU for Bachelor's/Specialist's programs
All participants are awarded certificates. Winners and prize-winners get first, second and third place diplomas
The Olympiad of Federal Universities for Master's Degree Applicants
The Olympiad winners get the opportunity to enroll in state-funded places at NArFU without entrance exams within the Russian Government quota.
Scholarship for international students enrolled in state-funded places
Academic scholarship – up to 4,500 RUB per month, 60 USD
Increased academic scholarship – up to 15,000 RUB per month, 200 USD
The First-Year Student 5.0 scholarship – 5,000 – 10,000 RUB per month, 67-135 USD. It is awarded to first-year students if they have an honors diploma/certificate or high total score in the entrance exams
It's an exciting incentive to do well in your exams!
Foundation Program for Foreign Citizens
It prepares applicants for pursuing professional Bachelor's, Specialist's, Master's, PhD programs taught in Russian.
Study areas
Engineering and technology
Natural sciences
Humanities
Economics
Small groups include up to 10 people
After students successfully complete the course, they get a pre-university training certificate
Duration 10 months: September – June
Tuition fee 116,100 RUB per year, 1,600 USD
Preparatory Department is not only about training but also about entertaining, creative and interesting extracurricular activities. The attendees will immerse themselves in the culture and traditions of the Arkhangelsk Region, Russia, and other countries.
Follow all the latest news about admission and studying at NArFU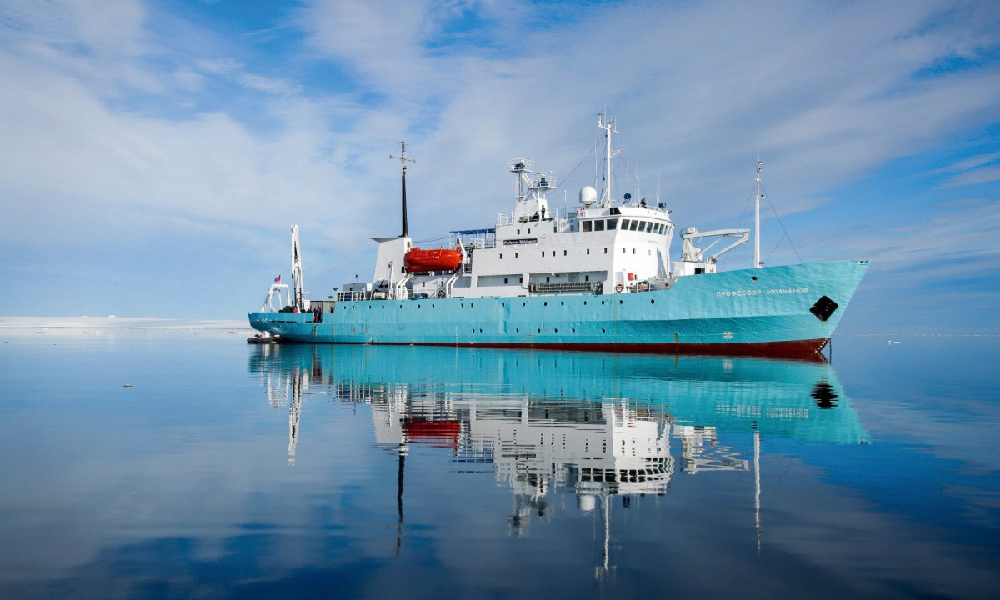 Bioengineering Systems and Technologies
Bachelor's program, 4 years
Exams: Mathematics, Russian Language, Biology/Physics/Informatics
The program aims to train specialists in the field of biomedical equipment service technology who are capable of commissioning, setting up, repairing and servicing biomedical equipment.
Students pursue the following disciplines
Construction Materials and Biomaterials
Information Technologies in Biomedical Engineering
Electronics and Microprocessor Technology
Physical and Chemical Analysis Methods
Medical Devices, Equipment, Systems and Units
Telemetry Systems in Medicine
Computer Technologies in Biomedical Research
Employment prospects
Healthcare institutions
Medical technology enterprises
Research and production organizations
Medical equipment suppliers
Sports and fitness centers
Biological research laboratories and ecology centers
Environmental Science and Natural Resources Management
Major: Environmental Risks Management in the Arctic
Master's program, 2 years
Language of instruction: English
Exams: portfolio competition
The program aims to train specialists who have profound knowledge in the field of modern ecology and environmental risks management.
The program helps predict and reduce the effect of environmental hazards in the dynamically developing Arctic region.
Core program modules
Management in Natural Resource Management and Environmental Protection
Environmental Monitoring
Risk Management
Sustainability of Arctic Ecosystems
General Professional Module
Project and Research Module
Employment prospects
Institutions for resource control and management, environmental control, monitoring and inspection of ecological, conservation and economic activities and projects
Organizations that carry out different types of natural resource management in the Arctic zone of the Russian Federation and other countries
Research organizations
Educational institutions of all levels
30.03.2023