Peter the Great St. Petersburg Polytechnic University
5,000+
international students
59
fields of study on bachelor's level
146
master's degree programs
5,000+
international students
59
fields of study on bachelor's level
146
master's degree programs
Peter the Great St. Petersburg Polytechnic University is a leading Russian technical university. It creates the system for training specialists of a new generation capable of solving modern production tasks and adapting quickly to the real sector of the economy.
12 institutes
18 dormitories
Top 3 in Russia by the number of international students
Top 3 most international University in Russia by THE Ranking (139 in the world)
www.spbstu.ru
VK – @international_polytech
Telegram – @polytech_eng
Youtube – @spbpu
Tuition fees per year (degree)
Bachelor's programs 253,000 – 550,000 RUB
Specialist's program 312,000 RUB
Master's programs 269,000 – 598,000 RUB
PhD programs 367,000 – 524,000 RUB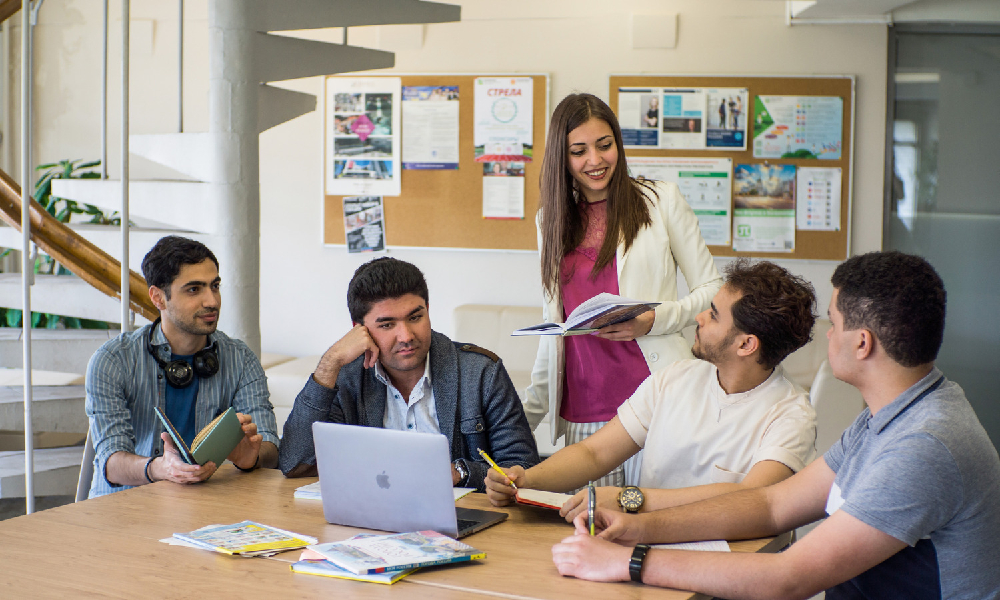 SPbPU is the coordinator of the Russian-African Network University (RAFU)
50+ universities and organizations
20+ African universities
RAFU's mission is to create a unified educational space providing equal access to educational resources for all participants from different countries.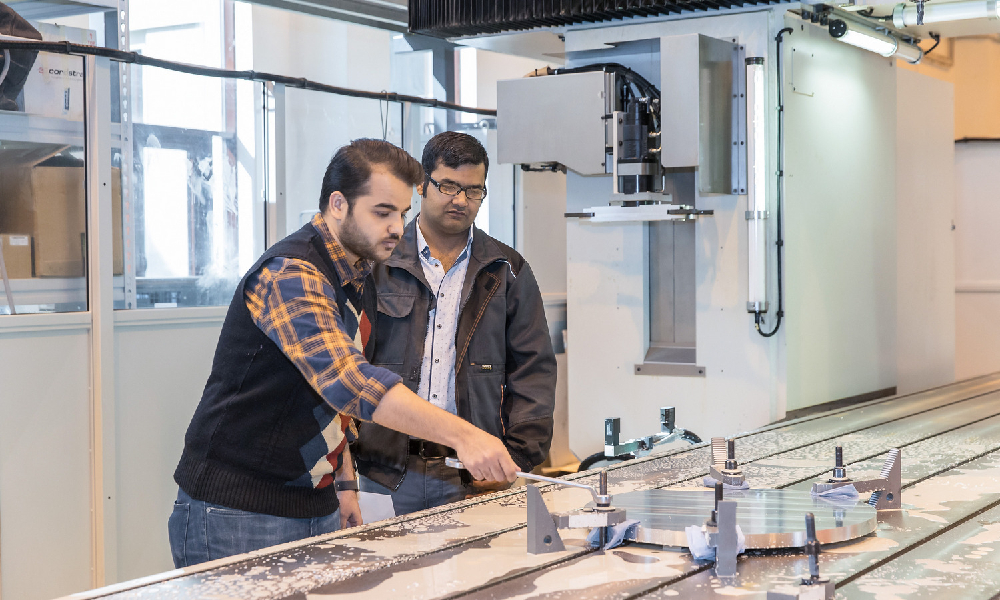 Key research areas and fields of study
Civil Engineering, Energy Efficiency
Power Engineering
Mathematical Modeling
Intelligent Systems and IT
Computer Engineering and Digital Manufacturing
Micro- and Nanoelectronics, Telecommunications
Technosphere Safety
Materials Science and Metallurgy
New Materials and Additive Technologies
Astrophysics, Plasma Physics
Biomedical Technologies
Life Science
Economics, Business, Entrepreneurship
Admission campaign
Application, online
For citizens of the countries that maintain a visa regime with Russia February 20 – August 1
For applicants from the countries that maintain a visa-free regime with Russia February 20 – August 15
Entrance exams, online
6 periods of entrance exams Start – April 2023
Admission office for foreign citizens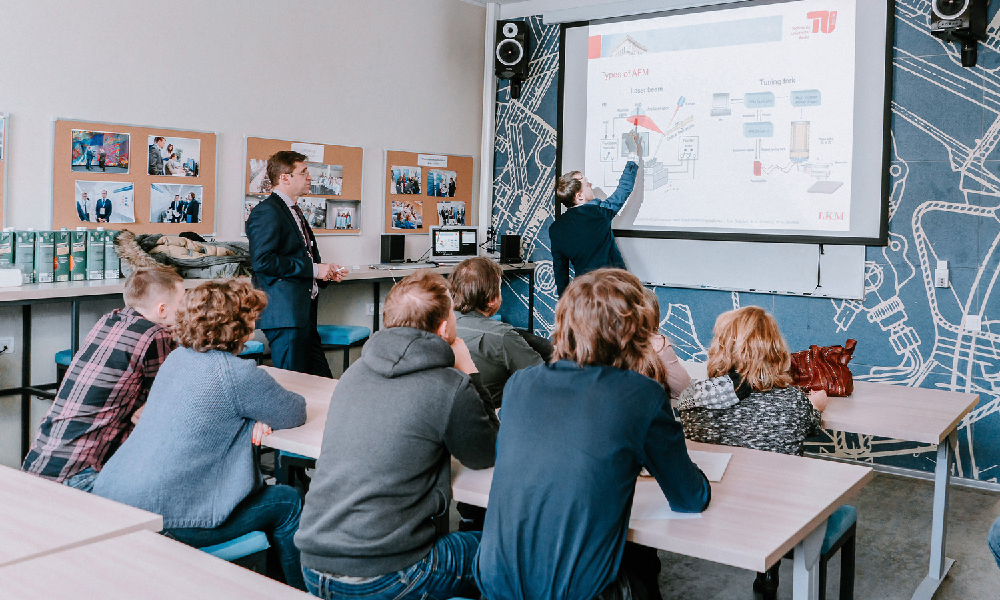 How to get a scholarship
Within the Russian Government quota (Rossotrudnichestvo)
Based on the results of the International Olympiad "Open Doors: Russian Scholarship project" for senior Bachelor's, Specialist's or Master's students
University foundation programs
SPbPU Foundation Programs are certified by the Ministry of Science and Higher Education of the Russian Federation.
3 study areas: Engineering, Economics, Humanities – depending on students' future specialization
The opportunity to master Russian, systematize and bridge the gaps in one's knowledge of major subjects
Application, online February 20 – October 1
Tuition fee per program 220,000 – 250,000 RUB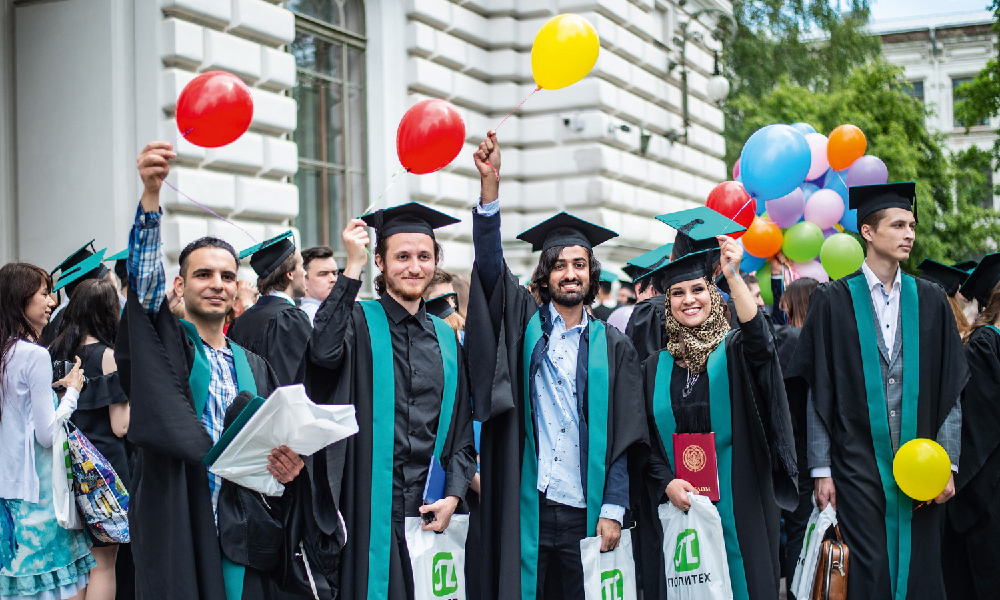 International programs
in English
International Business
International Trade
Digital Enterprise Economics
Engineering
Civil Engineering
Environmental Engineering in Urban Construction
Laser and Fiber Optic Systems
Intelligent Systems
Natural Sciences
Smart Nanostructures and Condensed Matter Physics
Molecular and Cellular Biomedical Technologies
Business, Economics and Management
Business Engineering
International Trade Relations
International Business Development
Quantitative Finance
Humanities
Applied Linguistics and TESOL
Advertising and PR in International Communications
Benefits
Study programs fully taught in English in international groups
Studying at foreign partner universities
Scholarship opportunities
SPbPU teachers from the world's top-ranked universities
Employment, R&D and business internships at 200 leading partner companies
World-class research laboratories
12 English-taught programs
High-quality and elite professional education for every student is the main priority of SPbPU.
SPbPU is a university with an excellent reputation. There are a lot of students from other countries here, from Africa among them. I speak English and can easily communicate with other students. The university professors are always willing to help us. I've made a lot of friends. There are many language clubs at the university, with practice in Russian, Arabic, Spanish, and other languages. I go to PolyUnion Club myself, and it's a great idea to get enthusiastic students together.
John John
the United Republic of Tanzania. The Master's student at the Institute of Biomedical Systems and Biotechnology
Unique University Campus and Accommodation
170+ educational and research buildings
18 dormitories
4 metro stations within walking distance
All international SPbPU students live in the international part of the campus
The dormitories are located near the educational buildings and the sports center
Video surveillance systems in the buildings and electronic access cards ensure the security of all students
Full-time students are accommodated in the block-type dormitory with 2-3-person rooms. Each block has two living rooms and an ensuite bathroom. Each dormitory comprises modern kitchens, laundry rooms, study rooms, and a leisure area
Accommodation fee per year:
5,000 – 7,000 RUB, depending on the comfort level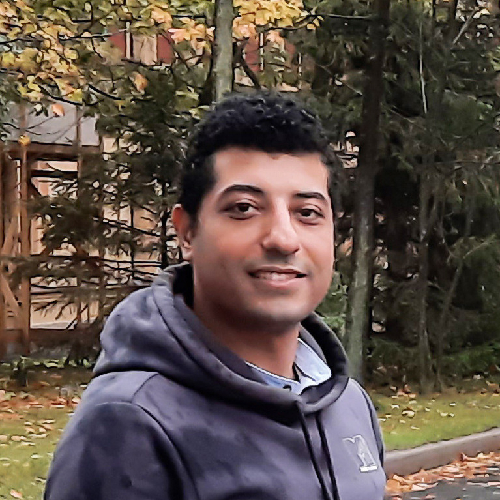 I've chosen Polytechnic University because it has an impressive reputation in nuclear power engineering. Our teachers are craft professionals. Students have the opportunity to make progress in science, write and publish articles, do research. Besides, I've made a lot of friends both from Russia and other countries. I was afraid of bad weather, but I really like living here. SPbPU is a beautiful and friendly university with a rich and long history and vast opportunities for international students.
Ahmed Abdelrazek
Egypt. The PhD student at the Institute of Energy
25.10.2023