Pirogov Russian National Research Medical University. Enrollment Campaign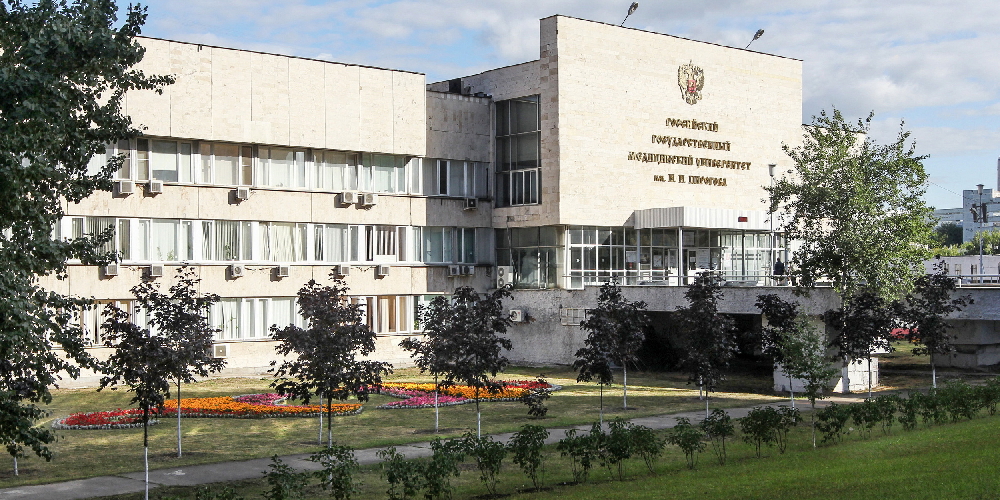 11
dissertation councils for 27 specialties
> 700
international students from 50 countries
≈ 2,100
residents and PhD students
11
dissertation councils for 27 specialties
> 700
international students from 50 countries
≈ 2,100
residents and PhD students
RNRMU is a leading research and education center that trains physicians, pharmacists, clinical psychologists, social workers, as well as unique academic personnel for medical biochemistry, medical cybernetics, medical biophysics.
RNRMU is listed among international IELTS-recognizing organizations. It has exclusive rights to hold IMAT (International Medical Admissions Test, Cambridge) and BMAT (BioMedical Admissions Test) in Russia and CIS countries.
Infrastructure
Training center
Medik Campus
Bogorodskoe university hotel
Research library
Clinical facilities at hospitals and outpatient clinics
Sports complex
Konakovo student camp
Dormitories
3,280 places in four 18-story dormitory buildings located ten minutes' walk from the main university building and Konkovo metro station
Students are met by the dormitory staff member who helps them with accommodation, necessary documents and gives an initial briefing
Clusters
East-European Research and Education Medical Cluster
Yuzhny Moscow Cluster of Medical Technologies
VK – @rnimu
Instagram – @rnimu_2med (Meta is recognized as an extremist organization in Russia)
Facebook – @rnimu2med (Meta is recognized as an extremist organization in Russia)
Tuition fees per year
Bachelor's and Specialist's programs 280,000 — 460,000 RUB
Master's programs 130,000 — 220,000 RUB
Those who passed the Unified State Exams get discounts depending on the score.
State-funded places
Citizens of Belarus, Kazakhstan, Kyrgyzstan, Tajikistan
Citizens of Armenia, Uzbekistan, Ukraine, Moldova, Turkmenistan, Georgia permanently residing in Russia (having a Russian permanent residence permit)
Within the quota allocated by the Ministry of Science and Higher Education of the Russian Federation
Foreign citizens applying for programs using a mediator language may optionally take separate entrance exams in English held by RNRMU independently.
Executive secretary
Nadezhda Bylova
+7 903 763-13-97
prk@rsmu.ru
n_bylova@mail.ru
1, Ostrovitianova Street, Moscow, 117997
Before entering Russia, international students should:
Get an invitation
Get a student visa (if necessary)
Get health insurance
Buy the tickets to Russia
It is recommended that students arrive in Moscow one or two days before classes start.
Visa and Migration Support Group
Head – George Bespalyuk
+7 495 434-10-44
visacontrol@rsmu.ru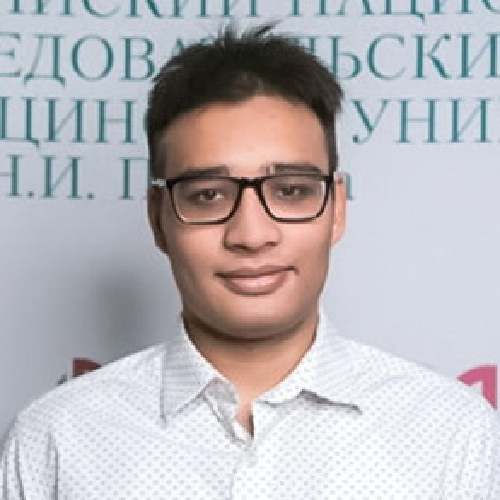 Before applying to the university, I asked around, looked through testimonials about universities. I decided on RNRMU, and I don't regret it. I like studying here. I noticed that much depends on the teacher. If they can get you interested, the subject becomes really exciting, and you'll try to study hard. Physiology and physiopathology, microbiology were very interesting. I also have a hobby — I am fond of history. I have tentative plans to choose virology and bacteriology as my future specialization. Now we have cycle training, and I choose the disciplines I like more. In my spare time, I meet my fellow students, go to the gym. I'd like to become a good doctor and work at a high-profile clinic, but, most of all, be of use to people. There are things that are much more important than material wealth. Health and life are priceless, and money comes and goes.
Rahman Sheikh Sabih -
Bangladesh. Fourth-year student
International faculty
RNRMU's educational programs for international students
Double degree programs, delivered jointly with the EU partner universities, for Russian and foreign citizens
The programs are taught in English, or English is used as a mediator language
Preparatory courses for foreign citizens
Crash course 4 months, from February
Complete course 10 months, from October
Subjects:Russian language (general linguistic course and terminology), chemistry, physics, mathematics, biology
The language of instruction is Russian (with English used as a mediator language)
Tuition fee 145,000 RUB/290,000 RUB
Required documents:
Personal application
Originals and copies of academic credentials with a notarized translation into Russian
Medical certificate confirming the absence of medical contraindications to studying in Russia
Dean – Nadezhda Bylova
+7 495 434-22-66, ext. 23-60
ims@rsmu.ru
Young surgeon summer school
As part of this unique educational project, students try their hand at surgery, medical genetics, neurology, dentistry, IT genetics, pharmacology, medical cybernetics, and other medical specialties.
Interactive immersion in the modern health professional's work
Familiarization with innovative solutions in medicine
Building practical skills using state-of-the-art diagnostic, therapeutic and surgical equipment, doing personal research
Student scientific society
> 80 student scientific circles: pediatrics, therapeutics, fundamental sciences, surgery
VK – @sno_rnrmu
Supra-professional skills sector
Training center
Media school
Collaborating center
Soft skills development: workshops on motivation, leadership, management, teamwork, time management, presentation skills, personal enhancement
Chem*Bio*Plus Supplementary Education School
Supplementary educational programs in chemistry, biology, physics, and mathematics for senior high school students
Lectures, colloquia, computer tests, and practical classes in the university laboratories
Preparation for participation in Moscow, interregional and all-Russian school student Olympiads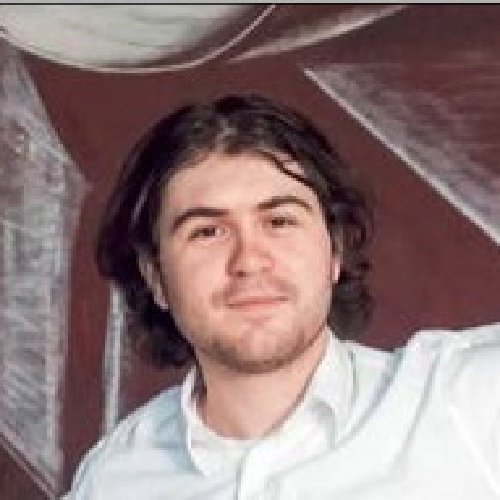 I chose medicine because the medical profession really allows us to help people. When I was choosing a university, I decided on two universities with medical faculties: RUDN and RNRMU. I was sent to RNRMU. And I've never regretted it. In my studies, I like the systematic program. The department of biochemistry offered us a list of issues to study. And we strictly adhere to the curriculum. I have no language barrier while studying academic disciplines, quite the contrary. It's easier for me to perceive medical information and talk about science. I also take part in the university's extracurricular projects. I've recently joined a rescue team. They teach us to give first aid in accidents. Besides going to university, I work as a male nurse at an outpatient clinic. As to my specialization, I'll probably choose surgery. Anatomy comes easily to me. My goal for the future is to make a personal contribution to science. Certainly, I must study hard and spare no pains in my work.
Ait Aissa Jelal-Eddin -
Algeria. Fourth-year student
Institute and laboratories
Research Institute of Translational Medicine
Research Institute of Clinical Surgery
Pirogov RNRMU Research Center of Ophthalmology
Russian Clinical and Research Center of Gerontology
Research and Clinical Institute for Pediatrics named after Academician Yuri Veltischev
Research Laboratory of Biomedical Research in Neurology
Research Laboratory of Glaucoma and Corneal Dystrophies
Research Laboratory of Rheumatic Diseases
Research Laboratory of Cerebrovascular Diseases
Fields of study
General Medicine (RU/EN)
Biology (RU/EN)
Pediatrics
Dentistry (RU/EN)
Medical Biochemistry
Medical Biophysics
Medical Cybernetics
Clinical Psychology
Social Work
Pharmacy
Double degree programs
Specialist's program General Medicine
University of Perugia, Italy
University of Milan, Italy
Abu Ali ibn Sino Bukhara State Medical Institute, Uzbekistan
Bachelor's program Biology (Biomedicine major)
University of Turin, Italy
Applicants must take a BMAT or IMAT entrance test.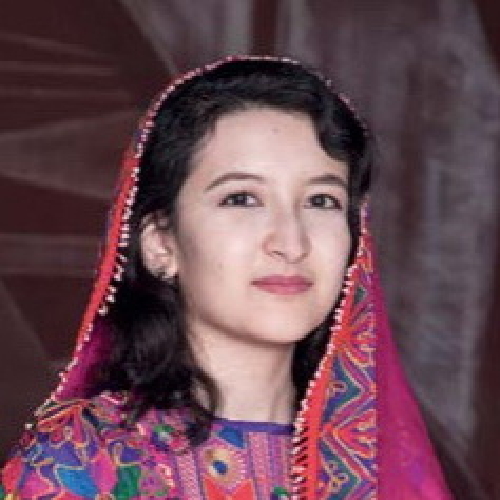 When I came to apply to RNRMU, the admission office staff were so nice to me and told me about everything I was interested in at that time, and I decided to stay here. I like studying medicine very much. The clinical disciplines that we've been mastering since our third year are particularly interesting. But then the pandemic broke out, and, unfortunately, we had to miss some courses. Our teachers' high proficiency comes to help. Even during online classes, they try to convey all necessary information to us. I study at the international faculty and major in General Medicine. I've realized that I don't want to be a surgeon. I like therapeutic specialties more, but I haven't decided yet which one to choose. Now I attend classes of the neurology scientific circle. I am interested in this discipline and its issues. I'll probably choose this major in the future. I've never regretted entering RNRMU. Even in my third year, when I had a hard time mastering the program and coping with an array of information, I never had any doubts about my choice.
Tabasom Ahmadi -
Afghanistan. Fifth-year student
Student council
12 public activity areas:
Art and creativity
Volunteer center
Student Scientific Society
Student trade union
Tutor school
Council of communities and others
VK – @studentsrnrmu
Tutor school
Tutor for an academic group (assistance in adaptation to the university life)
Academic tutor (assistance in mastering new course content)
Tutor for international students (assistance in socio-cultural adaptation)
Council of Communities
20 national associations –fellow-countrymen associations, clubs and communities
Popularizing various countries' cultures and strengthening international friendship
VK – @zemlyachestva_rnimu
10.09.2021