Popularity Of Russian Education In Turkey
The intensive development of relations between Russia and Turkey has led to the expansion of not only economic and political but also educational contacts. In 2019, the rectors of Russian and Turkish universities agreed upon closer and more meaningful cooperation.
Choosing Russian education, students are sure to get high-quality training and ample opportunities for their future career. That's why the number of applications from Turkey to study at Russian universities is on the rise.
Alexander Sotnichenko, Head of Russian House in Ankara, talks about how to pass the interview to get into a Russian university and why there is a growing demand for studying Russian in Turkey.
Demand for Russian language proficiency
The interest in Russian education and demand for it is great, and it grows from year to year.
Firstly, this is because almost 60-70% of people in the tourist zone of the Mediterranean coast speak Russian. Most of them are immigrants from the CIS countries, citizens of the Russian Federation, among whom Russian is very popular. As the best way to learn a language is to immerse oneself in a relevant linguistic environment, children are sent to study in Russia.
Secondly, the industrial zone of the Sea of Marmara carries on foreign trade with the CIS countries. And Russian is the most spoken language here. Specialists need to learn Russian to develop a successful business. The construction of the nuclear power plant in the city of Silifke in the Mersin Province has had a positive impact on the development of the local infrastructure. Visiting specialists from Russia and other CIS countries, their families, specialists from the Turkish environment who work at the same sites also communicate in Russian. Consequently, those who already prepare their children for future work at this site are interested in learning Russian.
Due to the fact that Turkey is facing a great economic crisis now, and the dollar and Euro exchange rates have increased since last year, not all middle class representatives can afford to send their children to study in Europe. Those who are dissatisfied with Turkish education are in search of alternative ways now. More and more Turkish citizens consider the opportunities to obtain a higher education degree in Russia. That's more profitable, more practical, more convenient and more affordable.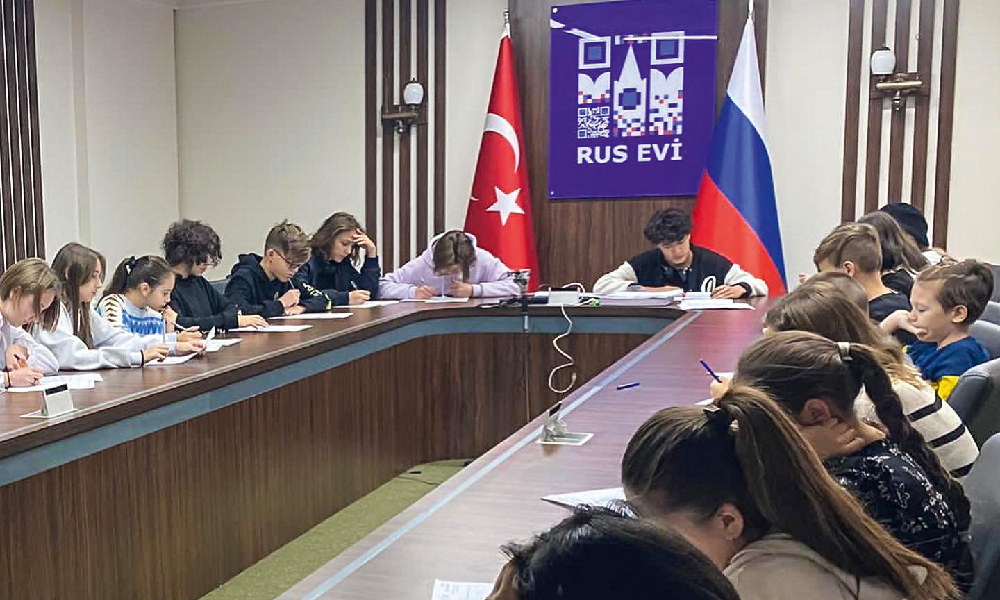 Promotion of Russian Education
Turkish citizens like any other international applicants apply to Russian universities within the quota, on a fee-paying basis, some of them use services of recruiting firms, someone fills in the application themselves contacting the university, someone gets information from their friends – students of Russian universities. Many Turkish bloggers living in Russia promote Russian education and help with application and execution of documents.
The Russian House in Ankara is actively involved in career guidance. We make personal visits to educational institutions such as schools, lyceums, universities, organize online conferences for them where we present the educational opportunities in Russia, keep our social media platforms active. Besides, word-of-mouth advertising does excellent work – happy students who already study in Russia talk about their experience. And our family grows from year to year.
VK – @rusevi
Telegram – @ruseviankara
Youtube
25.11.2022