Russian Education For Students From Tajikistan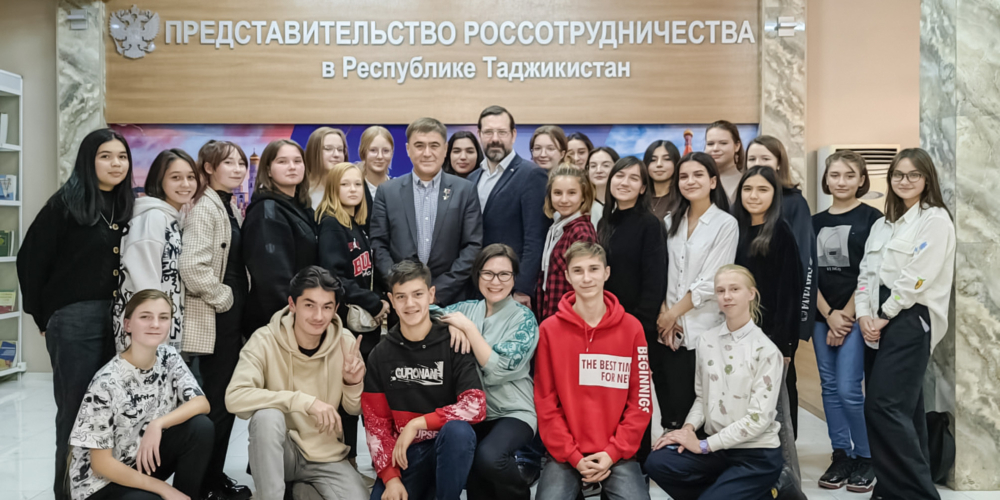 Russia and Tajikistan are strategic partners and allies in many areas. This is also supported by the number of allocated education quota places – it grows from year to year. If 750 quota places were allocated for the republic (around 5,000 people submitted their applications then) last year, around 1,000 places are expected in a new quota campaign for the academic year 2023/2024, as agreed by the heads of the two states – Vladimir Putin and Emomali Rahmon. Thus, one of the biggest education quotas in the world has consistently been allocated for Tajikistan.
Ivan Ivanov, Head of the Rossotrudnichestvo representative office in Tajikistan, talks about how the representative offices of Rossotrudnichestvo in Tajikistan help students prepare for admission to Russian universities and what applicants should know to successfully pass the competitive selection for quota places.
Preparation for admission
Today around 30,000 students from Tajikistan study at Russian universities at all education levels from Bachelor's degree to PhD degree. Russian higher education is rightfully sought after by local young people. So it comes as no surprise that we can observe a dynamic increase in applicants' interest every year.
The most ambitious 10-11th graders start preparing for the quota campaign of admission to Russian universities in advance, taking preparatory courses at the Russian Houses in Dushanbe and Khodzhent. The courses offer in-depth study of engineering, humanities, medicine, and economics subjects. Students are taught by the participants of the Russian Teacher Abroad project – subject teachers who work using Russian educational programs. This also gives an edge to those who apply to Russian universities directly and on equal terms with Russian citizens using the materials that they have already studied and meeting the requirements that are already familiar to them.
The remarkable thing is that the level of training is so high that around 80% of students who completed our preparatory courses get successfully admitted to Russian higher education institutions within the quotas or as part of direct recruitment.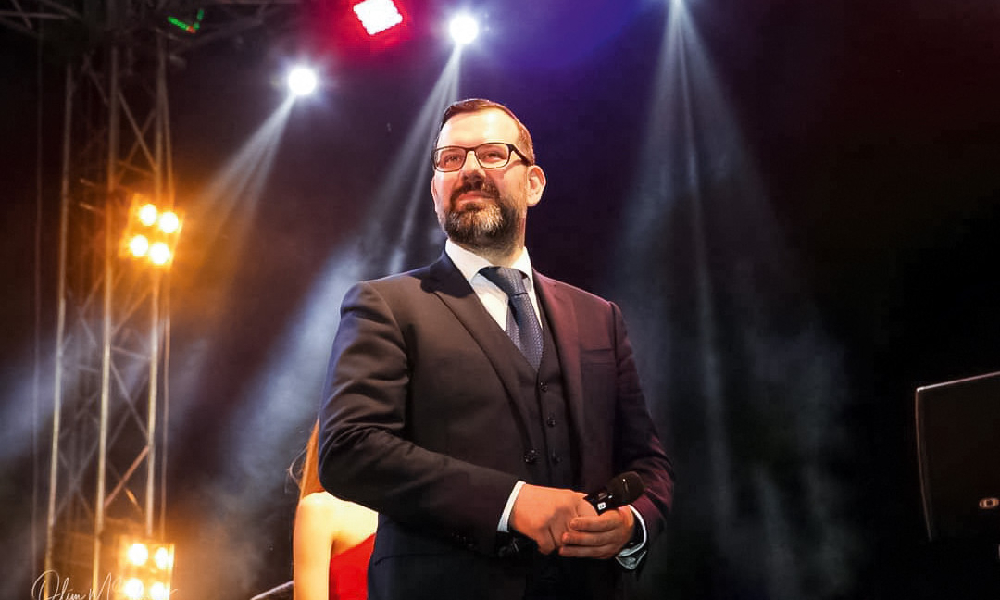 How are candidates for quota places selected?
The quota campaign starts when the electronic registration system is launched. All candidates create personal accounts where they upload their personal data, scanned documents, portfolios and specify their achievements. Then candidates are assigned identification numbers. Only applicants have access to personal accounts, and third party intervention is out of question.
Last year the procedure for testing and selecting applicants for Bachelor's and Specialist's programs was conducted online, in the system of so-called proctoring. On the appointed day, applicants took major subject tests online, with mandatory video surveillance – Russian specialists monitored the procedure integrity to prevent violations and fraud. After the results had been processed, the applicants got the total score through their Personal Accounts. Their current place in the ranking was also displayed there.
NB. Taking into account that 93% of the country area are occupied by mountains, stable high-speed internet is not available everywhere, and this can affect the online testing procedure. That's why, to provide equal opportunities for applicants, we created the external testing center in cooperation with our partners – the MegaFon Tajikistan company and the cultural and educational center under Dushanbe eparchy. More than 100 computer workplaces with high-speed internet were allocated. Young men and girls managed to connect and take the test. This practice approved itself, and we will extend similar practices in the future.
Applicants for Master's, PhD and residency programs are selected as in the old times: in the format of oral in-person/remote interviews. For this purpose, a special commission consisting of Russian universities' representatives is established– for example, last year more than 50 people from 24 universities made up the group. The commission works as part of four clusters: technology, medicine, humanities, and creativity.
The applicants' level of competence is assessed not only by the universities' representatives in the commissions but also by the representatives of the Ministry of Education and Science of Tajikistan, the Russian diplomatic mission, business entities and even doctors from the military hospital of the 201th Russian military base. As a result, we have a qualified group of specialists competent in all areas.
The documents for everybody changing their status from applicant to student at the final stage are executed by our colleagues from the Ministry of Science and Higher Education of Russia.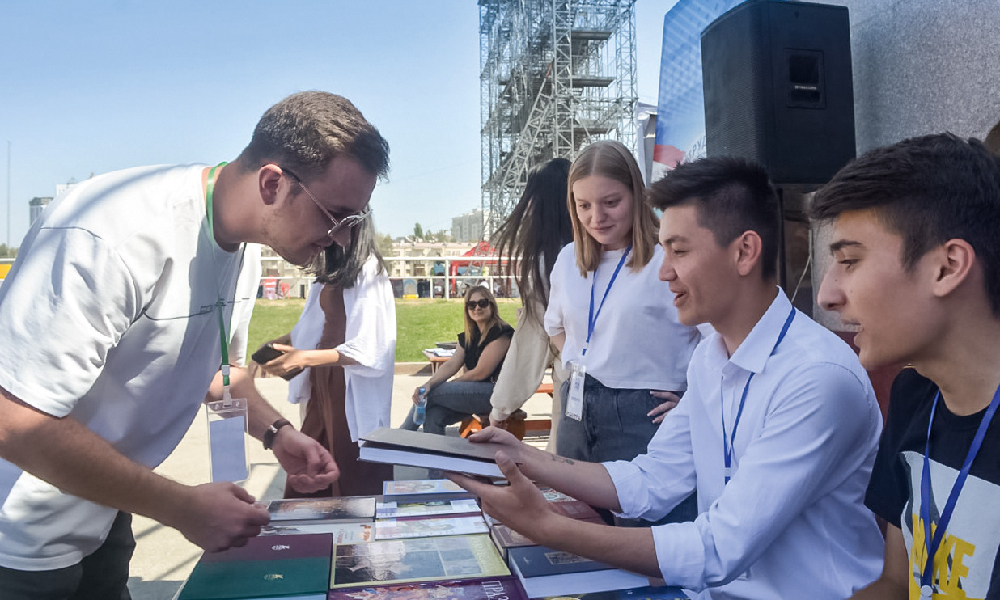 Education fairs and meetings
Career guidance at the Russian Houses in Tajikistan comprises a broad range of activities. We place the information on the Internet, on social media platforms, in mass media, in the HED magazine. We openly participate in live radio and TV programs, answering applicants and their relatives' questions.
It is important to bear in mind that Tajikistan is a friendly country, and families take an active part in their children's life. That's why we always meet applicants halfway and give explanatory consultations both in the capital and in the regions.
Another area is offline meetings with the representatives of partner universities. They not only come to our platform with their career guidance activities but also conduct tests and hold Olympiads. We also work a lot with the universities as part of the traditional education exhibition fair. This summer the 10th anniversary exhibition of Russian education took place in Dushanbe and Khodzhent. The representatives of 34 universities came here, and the exhibition was visited by around 9,000 people – school students and their parents, university students and teachers during three days.
The exhibition aims to present universities' opportunities, fields of study, help young people decide on their future profession, familiarize them with the regional universities and cities of Russia. Local applicants traditionally choose Top 3: Moscow – Saint Petersburg – Kazan. However, there are a lot of decent universities and scientific centers in other regions of our country.
And we want to get across this idea so that parents and children can ask the university representatives some questions themselves, get the information not only about studies and scholarships but also about living conditions, extracurricular activities, the city itself, climate and even about the Tajik compatriot association in the region (this aspect is also important to many).
We consider the big annual event from our friend and partner, the MegaFon Tajikistan company –MegaFon Fest one of the mass events to keep the public informed. In 2022, this real festival for the city residents brought together over 20,000 people. The Rossotrudnichestvo information center was engaged in the event.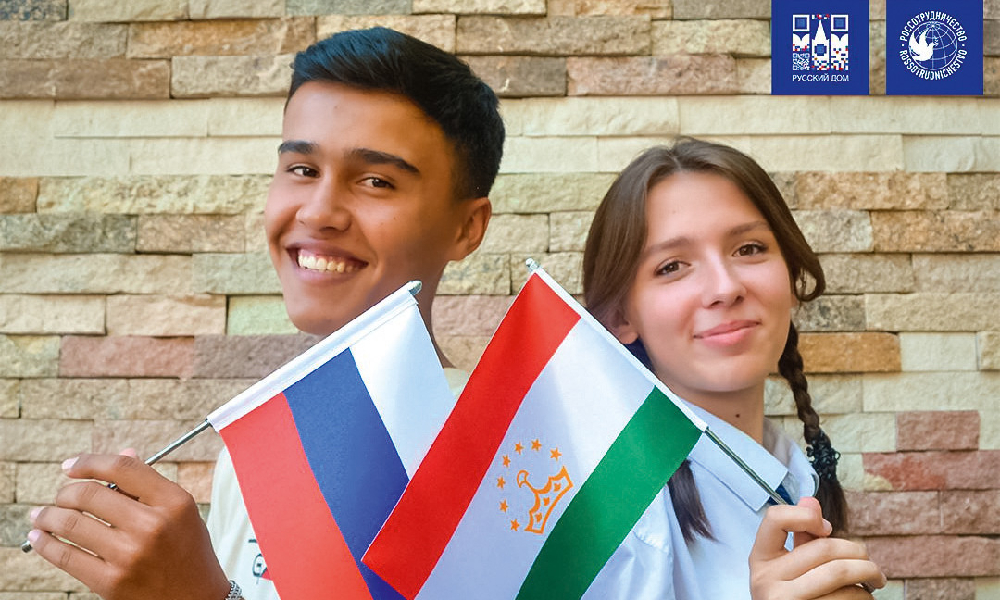 Popular professions
The technology cluster is our unconditional priority. In particular, the IT industry. Russia is an apparent leader in this field, that's why a great number of universities with many years of tradition, with the constantly updating methodological framework and well-developed facilities and resources are sought after by applicants.
Architecture, civil engineering, electric power engineering and electrical engineering are also popular in our country. Medicine: general medicine, dentistry, surgery is a traditionally important field in the republic. Humanities are in great demand. The priorities change a little from year to year but economics, international relations and law are always in Top 3.
The top creative professions are design, directing and TV, musical and instrumental arts. Speaking from my own experience, being a judge in the cultural cluster is a right that should be deserved because students prepare, come with their instruments, someone plays scenes from stage performances, someone sings, someone dances – this is always a very decent performance. We have built close ties with Russian universities for culture and arts.
We wish good luck to all of you this year! Don't be nervous, check your facts as we often say, take exams, try your hand. I wish you success! See you in Russia!
30.11.2022