Saint Petersburg State University of Architecture and Civil Engineering. Admission Of Foreign Citizens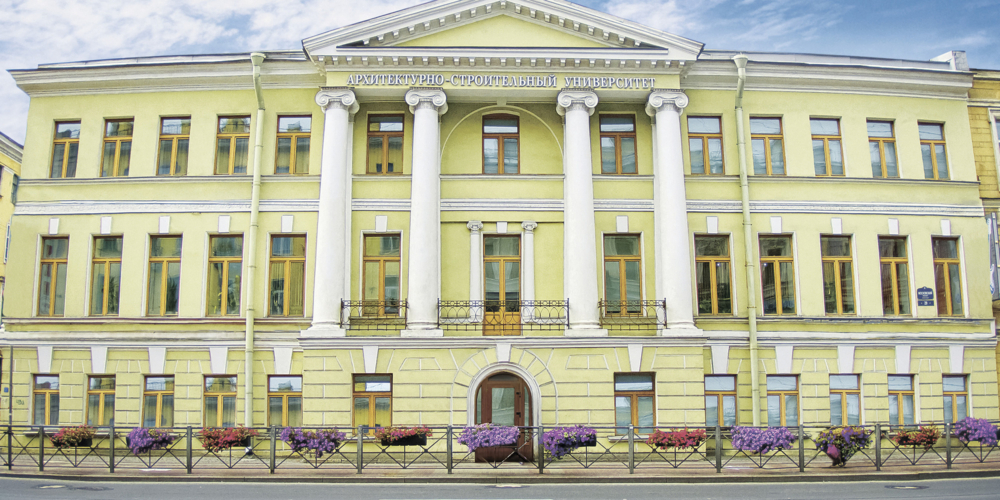 9
research and engineering institutes and centers
9
research and engineering institutes and centers
SPbGASU is a major educational and scientific center, the oldest Russian university for architecture and civil engineering with rich history and traditions. The university provides innovative development of Russia in the fields of civil engineering, architecture, transport, and environmental engineering systems.
Over the course of its history, SPbGASU has trained around 80,000 specialists, including over 4,000 specialists for foreign countries.
12,000+ students
1,000 international students from 70 countries
200+ PhD students
spbgasu.ru
VK – @spbgasu_vk
Telegram – @spbgasu_official
Youtube – @spsuace
Tuition fees per academic year
157,100 – 360,000 RUB
Faculties
Faculty of Architecture
Faculty of Civil Engineering
Faculty of Automobile and Road Building
Faculty of Environmental Engineering and Municipal Services
Faculty of Economics and Management
Faculty of Forensics and Law in Construction and Transport
Preparatory Department for International Students
Subjects: Russian Language, Mathematics, Physics, Drawing.
Duration 9-10 months. Students who have successfully passed the exams get the certificate.
Tuition fee
208,000 RUB – programs in Architecture
166,400 RUB – other programs
Intensive Russian language speaking courses in summer and winter
Intensive Russian language study program
Comfortable dormitories, a canteen, a café, and buffets
Printmaking laboratory, class of sculpture, rooms for drawing and painting, architectural studios, and exhibition halls
Science and research library
Individual study rooms
SPbGASU History Museum, Saint Petersburg Brick History Museum
Legal clinic
Project studio
Driving school
Information for foreign citizens
Health coverage
Migration registration
Dormitory check-in
Dormitory
All foreign citizens enrolled in full-time programs and at the preparatory department are accommodated in the dormitory with comfortable living conditions. The dormitory is located in the historic center of Saint Petersburg. It is 10-15 minutes' walk from the university.
The dorm has a pass system, a reliable guard service with video surveillance. The Internet access is provided.
Various cafés, cafeterias, stores, the Sennoy market are nearby. You can walk in the beautiful historic park Yusupov Garden, do sports in the fitness centers.
Accommodation fee 18,000 – 72,000 RUB per year
Sports
Sports clubs
Motor sport
Basketball
Boxing
Wrestling
Volleyball
Track and field
Football
Hockey
Rhythmic gymnastics
Cheerleading
Sports and recreational activities
Health days
Spartakiads
Relay races
City, regional, national, international inter-university sports competitions
SPbGASU is one of the five best Saint Petersburg universities at sports.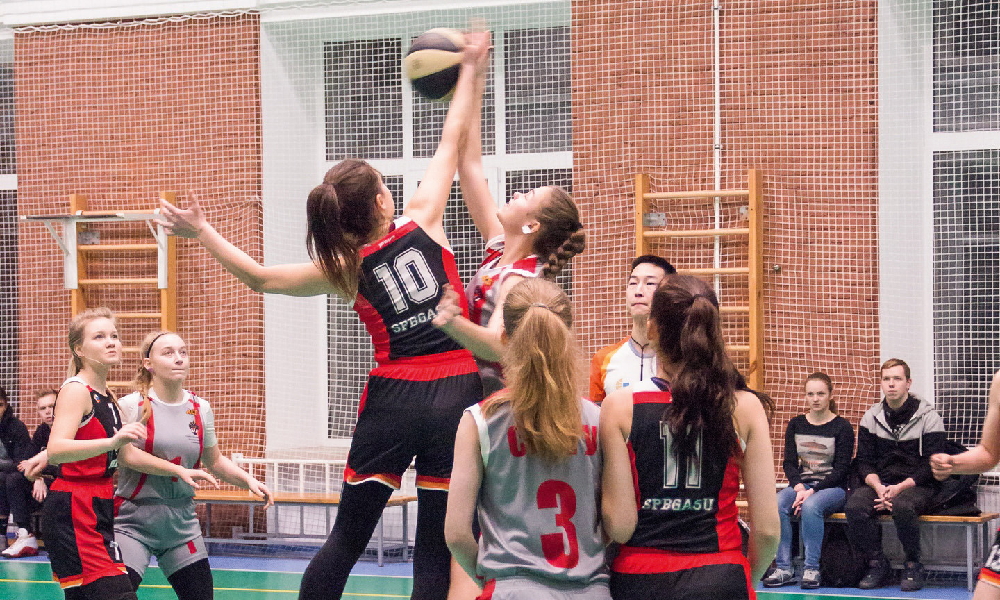 The historic center of Saint Petersburg became the first UNESCO World Heritage Site in Russia. It comprises four city districts: Admiralteysky, Central, Petrogradsky, and Vasileostrovsky. It boasts some of the most beautiful palaces and architectural ensembles in Russia, as well as unique museums – a total of over 4,000 architectural monuments.
Golden Triangle, bounded by the rivers Moyka, Fontanka, and Neva, is the most visited district. It is a real open-air museum with the mansions and palaces built 200 years ago.
25.08.2022