Saint-Petersburg State University of Industrial Technologies and Design. Education & Career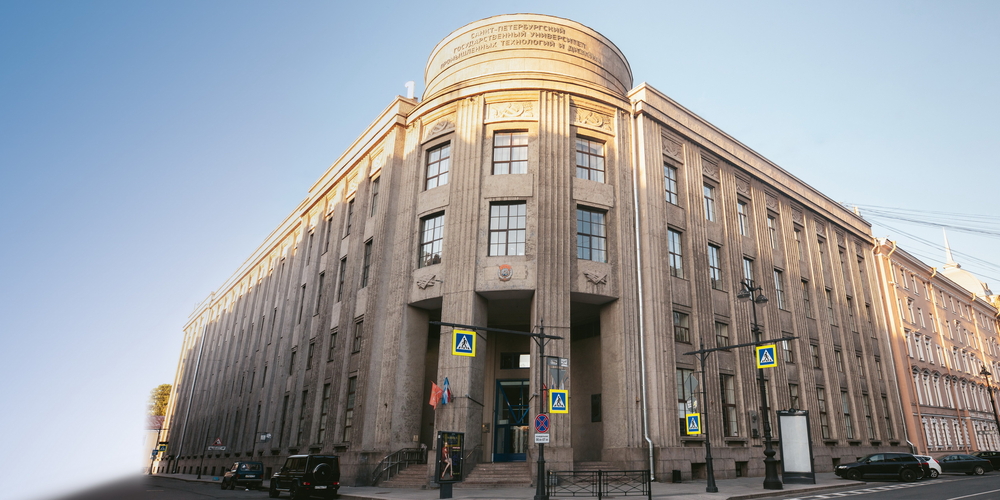 1,500
international students from 43 countries
1,500
international students from 43 countries
Major fields of study are design, technologies of light, printing and pulp and paper industry, chemical engineering, heat power and electric power engineering, information technologies in design and media industry, journalism, advertising and public relations, management of creative industries.
International students can study for free within the Russian Government quota.
Since 2019, in some countries, SPbSUITD has been a member of the commission to select international applicants for free tuition at Russian universities within the Russian Government quota. It is organized by Rossotrudnichestvo's representative offices abroad.
For example, in cities such as Dushanbe and Khujand (Tajikistan), such work is conducted offline. The university specialists assist in assessing the level of artistic competence for admission to creative fields of study and majors.
VK – @priemsutd
Facebook – @SPbSUITD (Meta is recognized as an extremist organization in Russia)
Instagram – @spsutd (Meta is recognized as an extremist organization in Russia)
Twitter – @SutdNews
Youtube – @SPSUTD
Tuition fees per year
72,000 – 468,000 RUB
For all school students – the Olympiad in the Culture and Art subjects from the list approved by the Ministry of Science and Higher Education of Russia.
For foreign citizens – the Olympiad in creative subjects "CreativeRussia."
Conditions: The first stage is held in person using distance learning technologies.
Benefits for winners and prize-winners:
Admission without creativity exams within the Russian Government quota
Discounts for those applying for fee-paying places
CreativeRussia
Doors Open Days
SPbSUITD Admission Office
Admission
Entrance exams for foreign citizens – the results of the Unified State Exam (USE) or internal entrance exams at the university are taken into account
For citizens of the Republic of Belarus, the centralized testing results obtained in 2021-2022 may be credited
Those who want to study on a contract basis may take entrance exams online
sutd.ru/inter/enter
priemcom@sutd.ru
Preparatory department for foreign citizens
It provides training for applicants with no or low Russian language proficiency (offline and online). Participants are accommodated in the dormitory.
Studying
SPbSUITD offers educational programs in the most popular fields of study.
Bachelor's programs: Game Design, IT for Digital Content Creation, Applied Informatics in Design, Information Systems and Network Technologies.
Master's programs: Urban Art, Advertising and PR in Creative Industries, Digital Technologies in Media Communications and Design, Fashion Tech, and many others.
All full-time students are accommodated in the dormitory
Students studying in state-funded places get a monthly scholarship
Research and educational environment
Research is conducted at 5 research institutes:
Special Materials
Chemical Engineering and Ecology
Industrial Technologies, Engineering and Design
Information Systems
Composite Materials
Virtual fashion
Spatial design of physical and digital environments
Smart clothes
Digital art
Generative design
Students have an opportunity to participate in large-scale R&D, get engaged in science projects, and conduct their research. They can gain their first experience during their work placement at major enterprises in Saint Petersburg.
Students can realize their ideas and promote their R&D at the university's art and technology project park and the Boiling Point – IndTech Design.
Double degree program
University of Eastern Finland
Chengdu University of Technology, China
The starting salary for graduates working in their major fields of study is 650 USD in Saint Petersburg
Practical Training and Career Center
Job search assistance to students and graduates
Analysis of the university students and graduates' resumes
Assistance in writing a cover motivation letter to an employer
Elaboration of the model of behavior during an interview
Teaching how to position oneself properly in the job market
Career guidance
Master classes and instructional lectures on the university's major disciplines are given. The events take place in the countries where Rossotrudnichestvo operates
International education fairs are held offline and online. The university representatives tell the participants about student life, educational programs, and admission opportunities in detail
17.12.2021