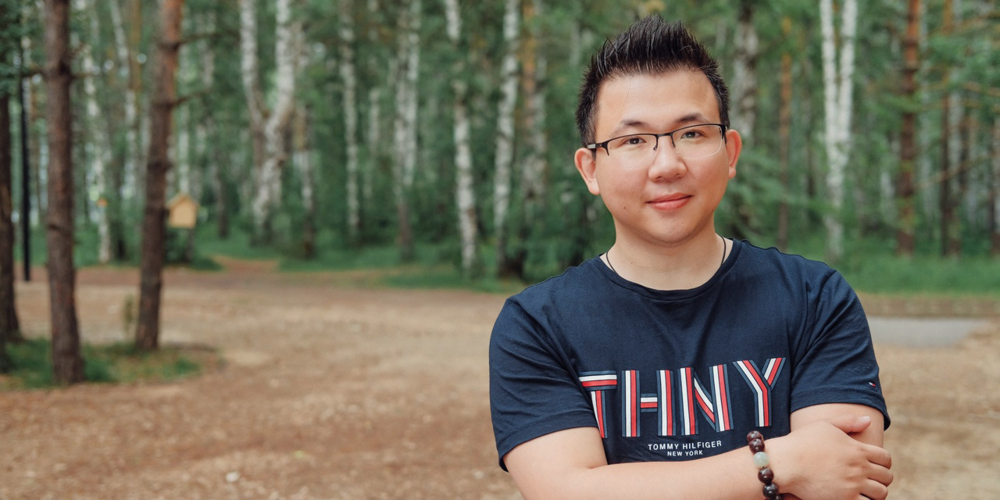 Choosing a country to study/university/educational program is an ambitious task which requires a responsible approach. The editorial staff members of the HED magazine are sure that success stories of Russian universities' graduates, outstanding leaders in various fields, researchers as well as international students' study experience can serve as a guide and support.
Restarting the HED_people section about eminent people of the past and present, we want to show you education and science in Russia as they are. Through the stories of people who study or completed their studies, or do research in Russia. That is why our today's guest is Ten Lei, a graduate of Siberian Federal University (Krasnoyarsk, Russia).
I was born in China, but when I was six, I moved to Krasnoyarsk because my mother worked here. I was brought up in the bilingual environment. My parents were thoughtful of our growing up in Chinese culture, and that is why we spoke only Chinese, ate Chinese food and observed all Chinese traditions.
Until the 8th grade, I went to a Russian school, and then we returned to China where I completed the 11th grade. By the way, it was rather comfortable to study in Russia, and only Russian was not easy for me. By comparison, the Chinese school curriculum turned out to be much more difficult, and I had to study from morning till night to successfully complete school education.
When the time came for me to apply to a university, it took me a long time to choose between Russia and China. Finally, the advantages of studying in Russia determined my choice. I realized that I wanted to become a professional translator and decided that I would have more prospects for professional self-fulfillment in Russia.
By that time, I had found myself missing my friends from Krasnoyarsk, and I made the right decision to apply to Siberian Federal University. Here I earned my Bachelor's degree in Russian as a Foreign Language and completed my Master's degree. I never regretted my choice during my university years. I am endlessly grateful to my teachers. And I wish everyone – teachers and current and prospective students – success, development, and new knowledge.
I wanted to become a translator because I like working with texts, and because this offers great prospects, given the current state of Russia-China relations. After graduation, I worked as a translator in China. And then I was invited to work at the translation department at SibFU, and I thought, why not?
I am a celebrity for the Chinese in Krasnoyarsk. My compatriots often turn to me for advice or assistance. And I never refuse because I know how difficult it is to adapt to new life in a foreign country in the beginning. I can help when students have just come to Krasnoyarsk, are applying to the university and don't know what documents they should execute and where, where the rooms are, where the canteen is, and so on.
If I calculate, I've lived even for a longer time in Russia than in China, so it's hard to say which country I consider my home country. It seems to me that my home country is both here and there. I definitely love both Russia and China.
28.04.2023