The New HED Issue Is Ready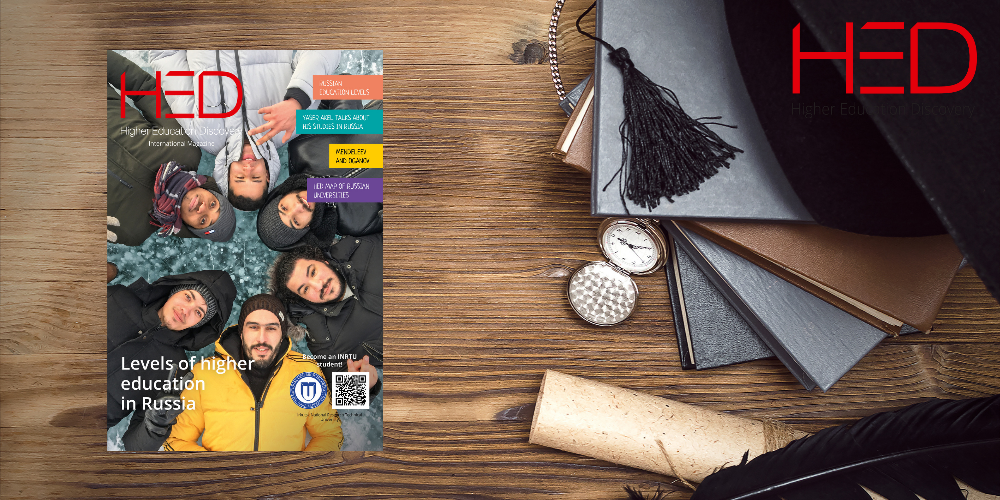 Are you going to apply to a Russian university, but you are not sure what level of education fits you? The new HED issue will help you compare higher education levels and make a note of specialists' tips, find out about the changes in students' life and fully realize you've chosen the right way. The editorial team members and Rossotrudnichestvo experts have provided a comprehensive guide for you.
Any study program, regardless of the education level, is about gaining theoretical knowledge and practical experience, doing term papers and graduation theses, participating in research conferences, and writing academic papers. Learning something in your profession and other spheres is always interesting and promising.
You'll get acquainted with some other cities in various regions of Russia. The issue covers the Ural, Far East, Siberia, and North Caucasus. Beautiful nature, comfortable life, and studying at prestigious Russian universities are in store for you there.
Would you like to know how to become a really good teacher and translator? Visitors from which countries feel most comfortable in Russia? You will find out about these and other things from the story of Yaser Akel, the Arabic language teacher who knows so much about life in our country. After all, Yaser has spent most of his life in Russia. Youth, education, first love, growing-up, wisdom – he associates all this with our country.
And a little about science, or, rather, its heroes. This issue is about famous scientists and their discoveries important to the whole world.

Read HED in understandable language!
28.10.2021