Tyumen State Medical University. Acquaintance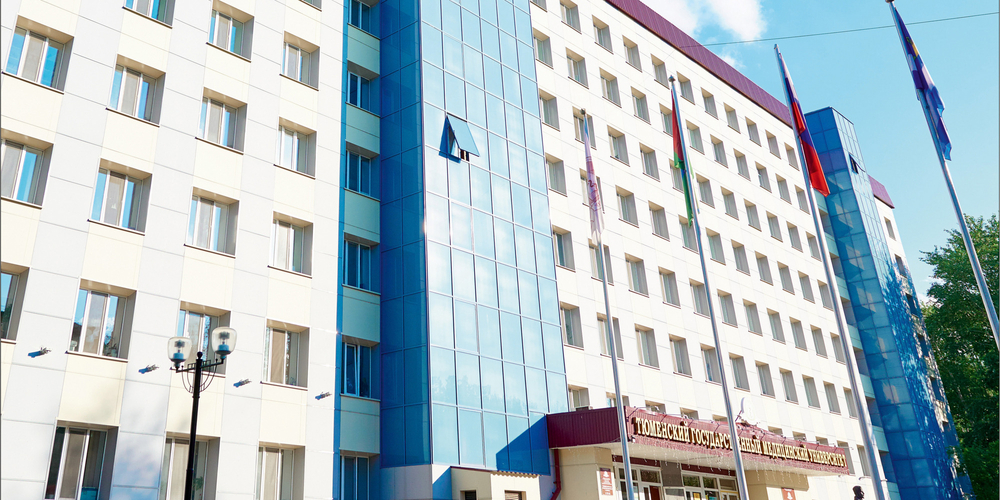 5
dissertation councils for 10 specialties
500
academic staff members
300
Candidates of Sciences
5,000
students, inluding 280 international students
5
dissertation councils for 10 specialties
500
academic staff members
300
Candidates of Sciences
5,000
students, inluding 280 international students
Tyumen State Medical University is one of the leading universities in Russia. It trains doctors, pharmacists-in-charge, and health professionals for Russia, CIS countries, and other countries.
> 60% of students study for free in state-funded places, including places provided under employer-sponsored education agreements.
Achievements
Tyumen SMU is Russia's only medical university that conducted post-approval clinical trials of COVID-19 vaccine EpiVacCorona to prevent the new coronavirus infection
The chronobiologists' works are widely known beyond Russia
Medical researchers' inventions contribute greatly to the development of regional healthcare, improve patients' quality of life, win the fight against diseases where the medicine was powerless only yesterday
Organization of all-Russian and international scientific events
All-Russian Congress "Man and Medicine"
Therapeutics forum
Research and practice conference for cardiologists of the Tyumen Region
Participation in large-scale Russian projects
Priority 2030
West-Siberian Interregional Research and Education Center

Supporting world-class R&D
Creation and commercialization of new competitive technologies and products
Staffing support for the priority areas of science, technology, engineering, sectors of the economy and social sphere
VK – @new_tyumsmu
Instagram – @tyumsmu (Meta is recognized as an extremist organization in Russia)
Tuition fees per year
Specialist's and Bachelor's programs 216,600 – 348,000 RUB
Master's programs 99,600 – 231,600 RUB
PhD programs 62,772 – 312,400 RUB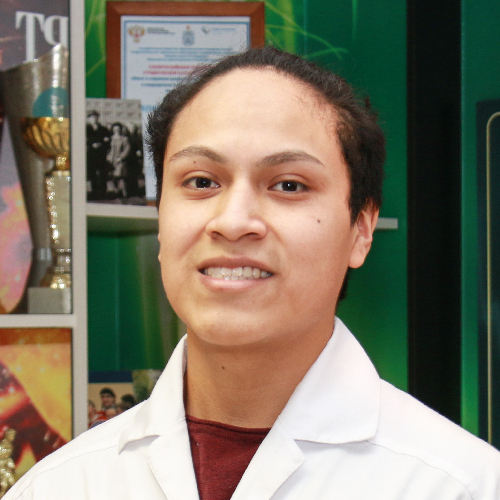 Studying in Russia and at Tyumen State University was and will be my best decision. As it helped me grow intellectually and get better every day, this is difficult and seems impossible. It cost me a lot of tears and sweat to get here, and now I am proud of myself, and it only remains for me to progress.
Naranjo Tualombo Brian Adrian
Ecuador. The fourth-year student at the Faculty of General Medicine
Studying
Study programs / English-medium
General Medicine (Specialist's degree)
Dentistry (Specialist's degree)
Public Health (Master's degree)
Admission Office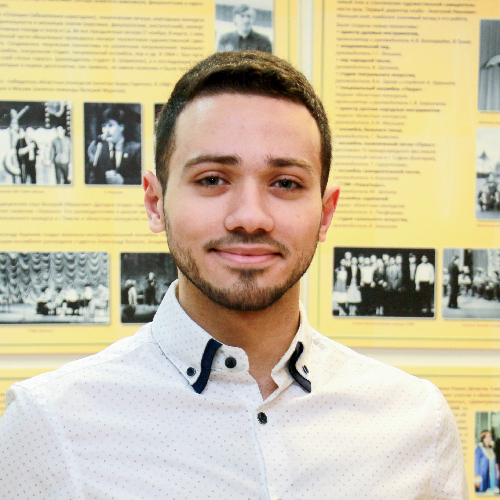 After finishing school, I thought seriously about my further education. In my country, it's very difficult to enter a medical university. But I had wanted to be a doctor since I was a child, that's why I decided to look for a country that offers high-quality education. I always wanted to visit Russia. Besides, Russia is the best option in terms of price-quality ratio, and I chose it on my parents' recommendation. In 2017, I came to study in Tyumen, and I've never regretted it. I liked the city very much. Especially winter, because I love winter so much. At the Preparatory Department, I tried to master Russian as soon as possible, and I used it whenever possible. To overcome the language barrier, you must work hard and be persistent. It's incredibly difficult to live in an unknown country without knowing the language. But over a year and a half, I've got accustomed to Russian traditions, mentality, and culture. I concentrate on my studies at the moment but I try to attend events organized by the university for students where international students can fulfill themselves. Tyumen SMU is our home and family, where everyone helps each other, and we all share a common goal – to get a decent education.
Elgamal Youssef Mohamed Kamel Husein
Egypt. The fourth-year student at the Faculty of Dentistry
Priority research areas
Personalized Medicine. Active development of personalized medicine technology in the field of chronobiology, biotechnology, and biosafety
Arctic Medicine. Large-scale studies of the Arctic zone population health
Preventive Environment. Tyumen SMU participates in large-scale multi-center studies of the epidemiology of chronic non-communicable socially significant diseases
Geography of students over 25 countries
Angola
Venezuela
Ghana
Egypt
India
Colombia
Morocco
Nigeria
Syria
Ecuador
Graduate employment center
It supports graduates employed at regional medical organizations. 100% employment
Infrastructure
5 educational buildings
2 clinics, 3 dormitories, a library
28 medical institutions in the region are the university's clinical facilities
200 healthcare organizations are facilities for academic internships and work placements
28.10.2021