National Research Tomsk State University. Acquaintance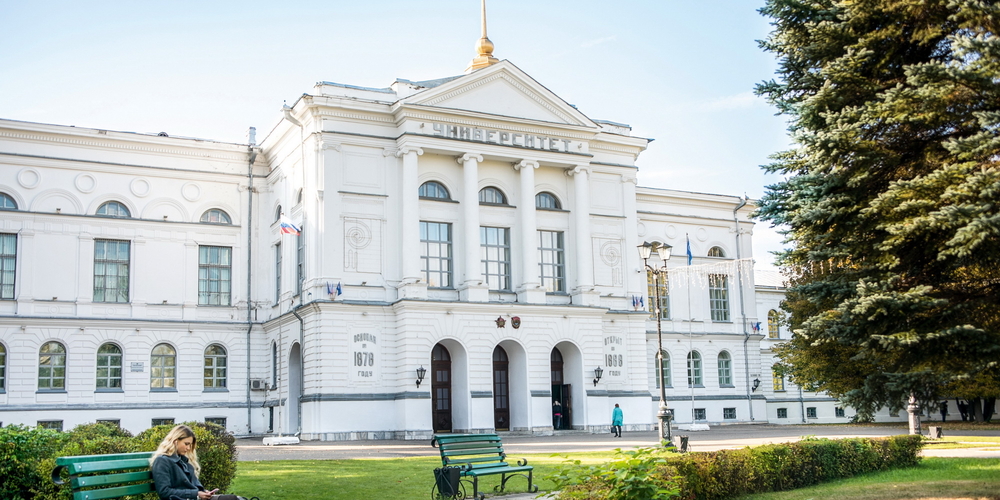 20
faculties and institutes
72
world-class laboratories
3,099
international students
20
faculties and institutes
72
world-class laboratories
3,099
international students
TSU is the leading research, educational and cultural center. Over its long history, the university has trained over 150,000 specialists.
Graduates work in various industries in Russia and abroad. They have become talented entrepreneurs and top managers.
According to the global rankings, Tomsk State University (TSU) is in the Top 3 Russian universities.
Choosing TSU, you choose high-quality world-class education and opportunities for professional and personal development in a hospitable multinational environment.
inter.tsu.ru
Instagram – @tomskuniversity (Meta is recognized as an extremist organization in Russia)
VK – @tomskuniversity
Facebook – @TomskUniversity (Meta is recognized as an extremist organization in Russia)
Tuition fees per year
174,900 – 525,000 RUB
Admission
Bachelor's programs
Applicants take 2-3 tests in major subjects. These tests aim to assess applicants' knowledge acquired at school. For Russian-taught programs, tests must be done in Russian, for English-taught programs – in English.
Master's programs
The entrance exam is an interview with the program manager and additional assignments offered at the discretion of the program /faculty representatives.
Scholarships and grants
Tomsk State University does not offer scholarships for citizens of non-CIS countries. To get financial support for your studies in Russia, you can pay attention to the Russian Government Scholarship and Open Doors Olympiad.
After you are admitted to TSU as an international student, you will have an opportunity to compete for one of Huawei scholarships in natural sciences, mathematics, and informatics. If you do well in your entrance exams, you will get a 30% tuition discount.
Preparatory courses for foreign citizens
An opportunity to learn Russian and brush up your knowledge of major subjects.
Study areas
Humanities – literature, history, social science
Engineering and technology – mathematics, physics, informatics
Economics – mathematics, history, social science
Medicine and biology – physics, chemistry, biology
Natural sciences – mathematics, physics, chemistry
Tuition fee 174,000 RUB
Dean of the Pre-Courses Department
Daria Tarakanova
dovuzatsu@mail.ru
prep.tsu.ru
Studying
The university sticks to full-time form of study and tries to invite all students to the campus to the extent possible
The English-taught Master's program in English Language Teaching, Leadership is a fully online program
Over 250 study programs – from linguistics, international management, and international journalism in the world of new media to software development, bioengineering, and many others
Master's programs
Computer Engineering: Artificial Intelligence and Robotics
Biodiversity
Human Development: Genetics, Neuroscience and Psychology – an interdisciplinary program that provides students with basic knowledge of all aspects of human development
International Management
International Journalism in the World of New Media
You are not required to speak Russian to study at TSU. You can choose one of the programs taught in English
Bachelor's program
Software Engineering
It is taught entirely in English
The area of graduates' professional practice includes industrial manufacturing of software for different-purpose information and computing systems
Tuition fee per year 274,740 RUB
Entrance exams – mathematics, foreign language
Bachelor's program
Tomsk International Science Program (TISP)
Provides everybody with the opportunity to develop their individual education plan
Prepares for the career of both researcher at a research institute or international company and entrepreneur capable of starting their business in the chosen research area
Graduates obtain a Bachelor's degree in Innovation Studies
10 state-funded and 15 fee-paying places. Pass entrance exams successfully and get a 30% discount
Entrance exams – online exams in mathematics, physics, chemistry, an interview in Engish with the program director.
Depending on the chosen subjects and implemented projects, graduates can choose Master's programs in a variety of subject areas such as physics, chemistry, biology, neuroscience, and others.
International cooperation
140 international researchers, over 113 international PhD students and postdocs are conducting research at TSU. It has concluded over 290 agreements with various education centers and universities. For example, the university implements the interdisciplinary double degree Master's program jointly with Institut Polytechnique de Paris and Ecole Politechnique.
Business partners
Bayer, Swatch, Google, Huawei, Microsoft, Simens, Samsung, RosAtom
Career
750 partner enterprises and organizations serve as facilities for student internships with further employment opportunities.
You can be officially employed at the university despite your entry to Russia with a student visa. For example, you can become an SMM expert, translator, researcher, or assistant at the department. As students work only four hours a day, they can easily combine study and work.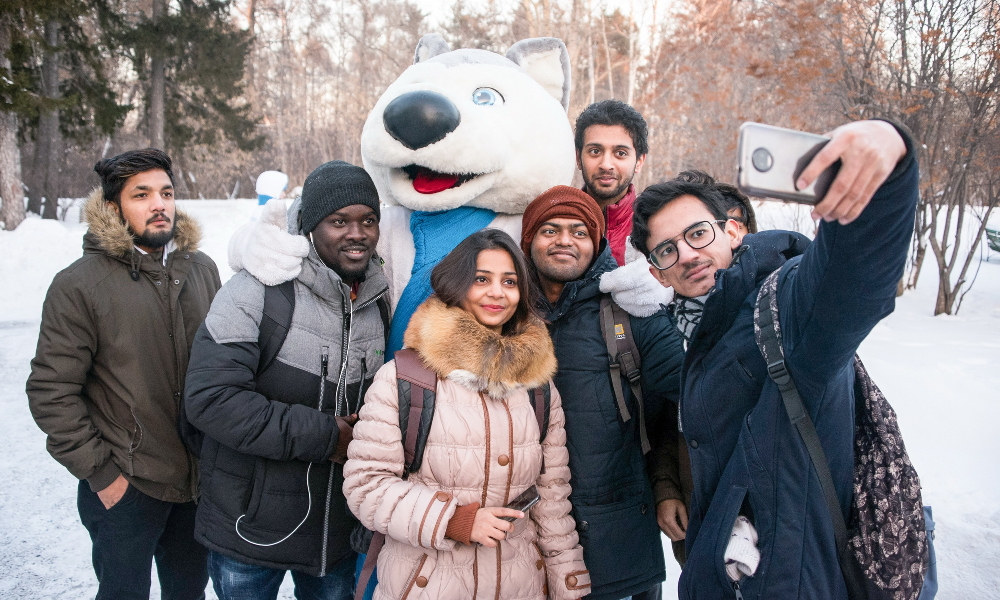 28.10.2021