Volgograd State Technical University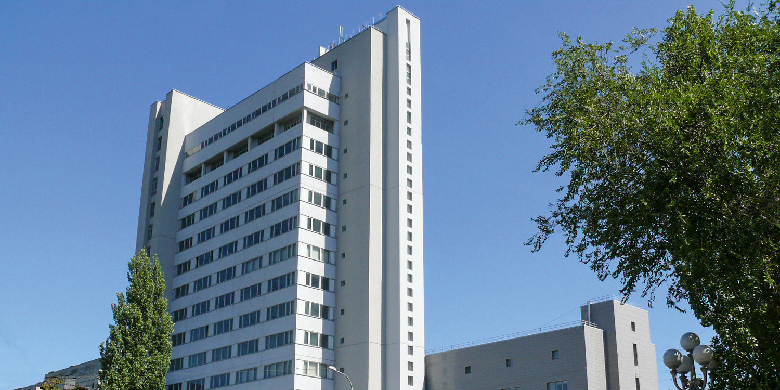 1,400+
international students from 56 countries
1,400+
international students from 56 countries
VSTU is a large scientific center in the south of Russia and one of the country's leading technical universities. It creates the macroregion's education and engineering center for chemical engineering, materials science, mechanical engineering, urban planning, transport, natural resource management and environmental protection.
Advantages
The large information and library center
Research and production facilities
Multimedia classrooms
Laboratories with state-of-the-art equipment
Classes are conducted in Russian and English. Students undertake work placements at the top enterprises in the region and abroad.
www.vstu.ru
VK – @vstu_vk
Telegram – @volgogradpolitech
Youtube – @vstuTV/videos
Tuition fees per year
Full-time studies 130,000 – 200,000 RUB
Part-time studies 44,500 – 60,000 RUB
Extramural studies 43,750 – 60,000 RUB
Studying
Fields of study
Mechanical Engineering
Automation of Technological Processes and Production and Robotics
Chemical Engineering and Food Technology
Computer Sciences
Architecture and Construction
Technical Operation of Vehicles and Transport Logistics
Economics, Finance and Management
Automation of Technological Processes and Production and Robotics
Automation of Technological Processes and Production in the Oil and Gas Industry
Tooling Systems for Machinery Production
Automated Control Systems in Digital Production
Automation and Control Systems and Equipment
Chemical Engineering and Food Technology
Chemical Engineering of Organic Substances
Chemical Engineering of Polymers and Composite Materials Processing, Additive Technologies
Chemical Engineering of Natural Energy Carriers and Carbon-Based Materials
Milk and Dairy Product Technology
Meat and Meat Product Technology
Computer Sciences
Computer-Aided Design of Cyber Physical Systems
Automated Data Processing and Management Systems
Computing Machines, Complexes, Systems and Networks
Computer-Aided Design Systems
Information Systems and Technologies in Construction
Applied Informatics in Economics
Software and Information Systems Engineering
Architecture and Construction
Architectural Design of Buildings
Motor Road Bridges and Tunnels
Highways
Urban Environment and Interior Design
Manufacturing of Building Materials, Products and Structures
Industrial and Civil Engineering
Construction of Oil and Gas Facilities
Heat, Water and Gas Supply and Ventilation
Technical Operation of Housing and Public Utilities
Institute of Architecture and Civil Engineering
More than 1,400 international students from 56 countries of Southeast and Central Asia, Latin America, Europe, Africa, the Middle East, the CIS countries are studying at the university.
Career guidance counseling
Online fairs
Offline education fairs
Presentation of the university abroad
Online and offline testing for international applicants
Offline and online meetings of the university staff members with international applicants
Choice motives
Over 60 years' experience in training of specialists for foreign countries
A wide range of popular educational programs
Rich historical heritage of the Volgograd Region
Well-developed comfortable infrastructure of the region and its logistics accessibility
Graduates' successful career
29.06.2023