In November 2018 a few major scientific and educational events took place at Kalmyk State University named after B.B. Gorodovikov (KalmSU). The tone for the academic marathon was set by the international forum "One Belt, One Road: Education, Science, Culture" held under the aegis of KalmSU and its Confucius Institute with support from the regional cabinet of ministers.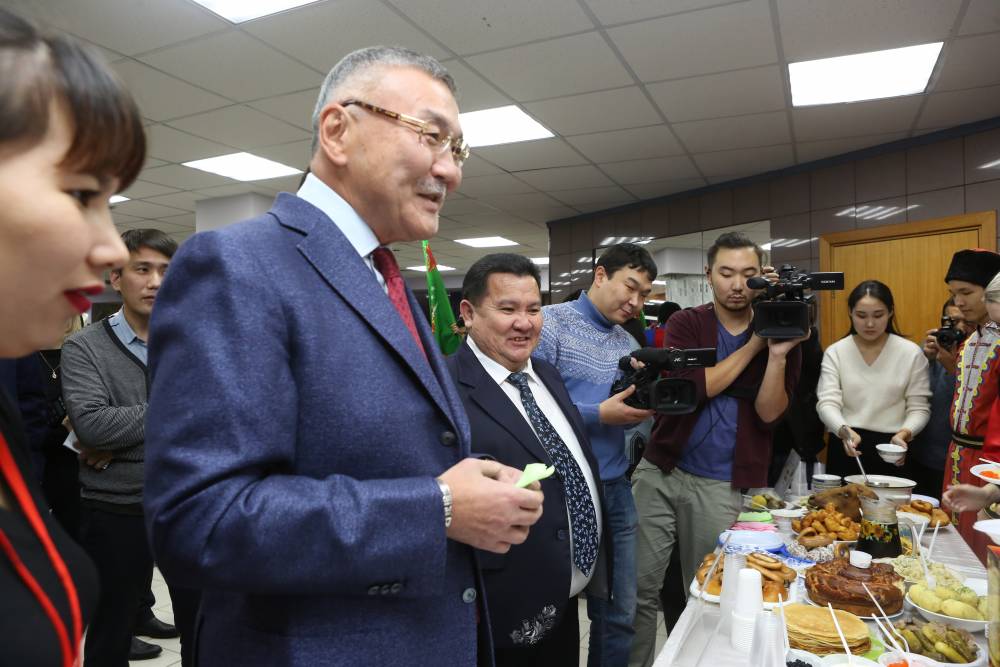 Aleksey ORLOV, Head of the Republic of Kalmykia:
The world cannot be unipolar. It is united by friendship and cooperation between countries. Students represent young generation and they will further implement this international project. As one of Russian flagship universities, KalmSU takes the most active part in strengthening friendship and cooperation between Russia and China. Mr. Badma Salaev, Rector of KalmSU, takes very decisive steps in the field of social, cultural, student exchange.
High-profile international events
The forum events included a research and practical conference, a student Olympiad and a festival of foreign students. The research and practical conference brought together leading sinologists from various regions of Russia, Mongolia and China. Over 40 Russian students have come to the Republic to participate in the All-Russian Student Chinese Language Olympiad. The festival brought together the representatives of the foreign students associations of Moscow, St. Petersburg, Maykop, Stavropol, Astrakhan, Volgograd, Rostov-on-Don, Krasnodar.
It has become possible to hold such high-profile events thanks to KalmSU's agreements on cooperation in education and research with the ranking members of the Embassy of the People's Republic of China in Russia. The parties reached an understanding in summer during the visit of Mr. Li Hui, Ambassador Extraordinary and Plenipotentiary of the People's Republic of China to the Russian Federation, to Kalmykia. By the way, KalmSU currently maintains 15 partnership agreements with HEIs of the People's Republic of China.
Badma Salaev, Rector of KalmSU, noted in his speech at the plenary session of the research and practical conference:
– Today Kalmyk State University interacts with its Chinese partner universities in the field of education, science and culture performing various cooperation activities. These activities include student and cultural exchanges, joint research projects, scientific and educational internships for faculty members and students, establishment of language and culture centers on the partner universities' platforms, performance of the Confucius Institute, and other types of cooperation.
Over 100 students of Kalmyk State University go to China as part of academic exchange programs, and as many Chinese students are admitted to KalmSU.
The university annually implements the programs of summer student camps and festivals where the partner universities exchange the leaders of student associations and creative studios for participation in international youth and cultural and creative events. Besides academic exchanges, the scientific internship projects for faculty members and students are implemented. In general, today KalmSU enrolls over 100 Chinese citizens at different educational levels.

Scientific cooperation
The most promising areas in the context of scientific cooperation are joint research in areas of mutual interest and preparation of joint competitive applications for grants of international foundations. In 2013-2017 over 10 scientific projects were implemented. They include "Narrative Heritage of the Kalmyk and Oirat Expatriats: Expedition Materials", "Buddhism and Economic Culture of the East," "Ethnolinguistic Map of Mongolians of the Northwestern China: Language and Traditional Culture of Qinghai Oirats," "The Study of the Manchurian Literary Monument "The Ode to Mukden," "The Language of Shirayugurs of China: Field Study," "Development of the Concise Kalmyk-Chinese-Russian Dictionary of Zoonymic Vocabulary."
All announced projects are implemented as part of the academic community established three years ago. The list of HEIs and organizations that have signed the agreement includes the leading Russian scientific centers (Institute of Oriental Studies of the Russian Academy of Sciences, Institute of Linguistic Studies of the Russian Academy of Sciences, Institute of Linguistics of the Russian Academy of Sciences), federal educational centers (Southern Federal University), Buryat State University, partner organizations from other regions of Russia, the former Soviet republics and other foreign countries (Kazakhstan, Kyrgyzstan, China, Mongolia, Germany, Iran, etc.).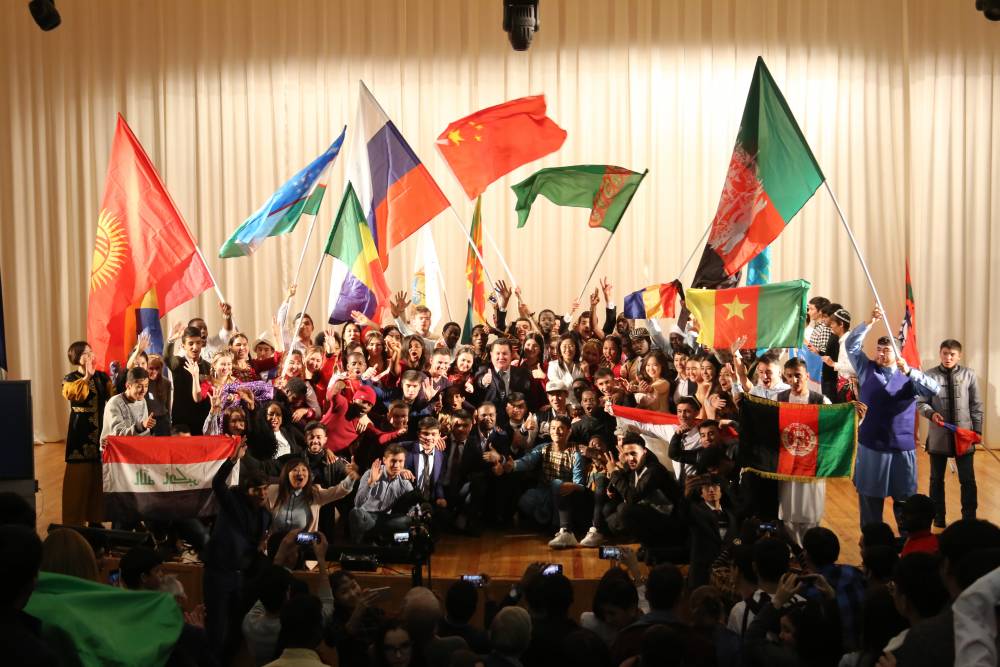 Since 2013 KalmSU has been implementing the project "Russia online" that involves different university communities of Chinese HEIs: students, faculty members, attendees of Russian language centers in China, and others. The projects allow its participants to successfully solidify their knowledge of Russian, learn more about Russian culture through Skype lessons and video conferences. The Russian language is taught by KalmSU teachers. Upon completion of the course participants receive program successful completion certificates specifying the number of attended academic hours. The most active project participants have the opportunity to learn Russian at summer language schools.
The project "Russia is a magic chest" initiated by the KalmSU students has been implemented in collaboration with four Chinese partner universities: Inner Mongolia University (Hohhot), Northwest Normal University (Lanzhou), Hainan College of Economics and Business (Haikou), and Qiongtai Normal University (Haikou). The project includes a mobile exhibition aimed to familiarize the Chinese with Russian culture, national traditions, sights; and Russian language teaching seminars. Three hundred Chinese students have taken part in the project, and some of them have shown interest in Master's programs and Russian language internships at KalmSU.
The Confucius Institute, established in 2007 at the premises of KalmSU, also contributes to the development of joint activities of Chinese partners and KalmSU. With active support of the university a small team of the Confucius Institute holds a great number of events and projects that promote understanding of Chinese history, culture and traditions in Russia. These include Chinese language and culture courses, competitions and events for popularization of the Chinese language and culture, a placement test in Chinese (HSK, HSKK), preparation and publication of study materials on teaching Chinese, and many other things.
In 2018 about 100 high school seniors from 10 regions of Russia spent all their vacations in the spring Chinese language and culture camp organized by the Confucius Institute of KalmSU. You can find their impressions on the official website of KalmSU: www.kalmsu.ru.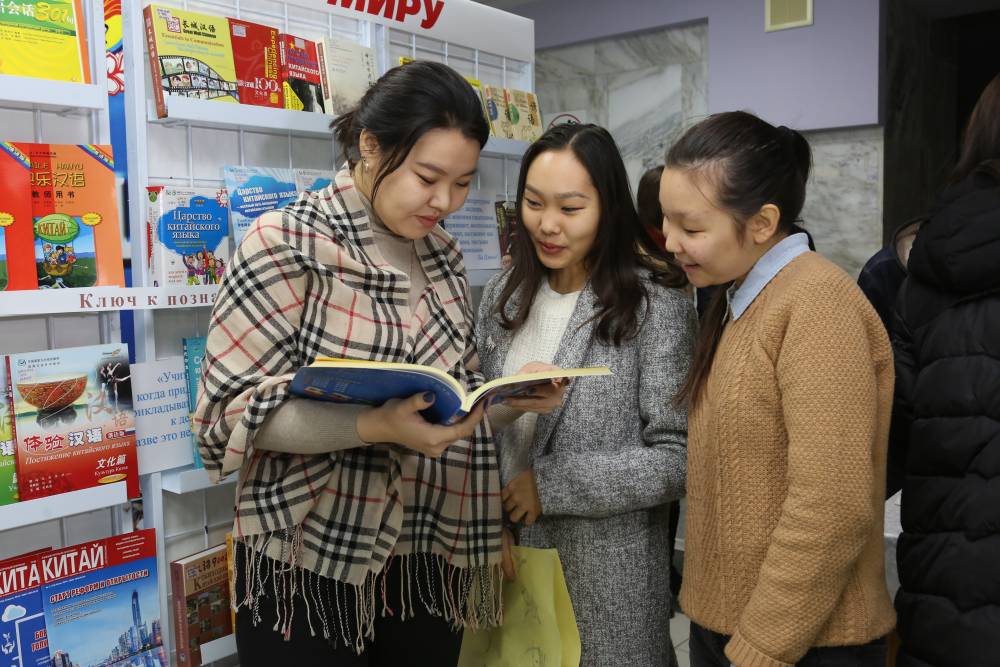 Svetlana ERENDZHENOVA, Head of Press Service at State University.
Kalmyk

---
Kalmyk State University named after B.B. Gorodovikov
Established in 1970
Student body—9357
11, Pushkin Street, Elista, 358000, Republic of Kalmykia, Russia
Tel./fax: +7 847 224-50-64, Tel.: +7 847 224-10-05