Admission And Adaptation Of International Students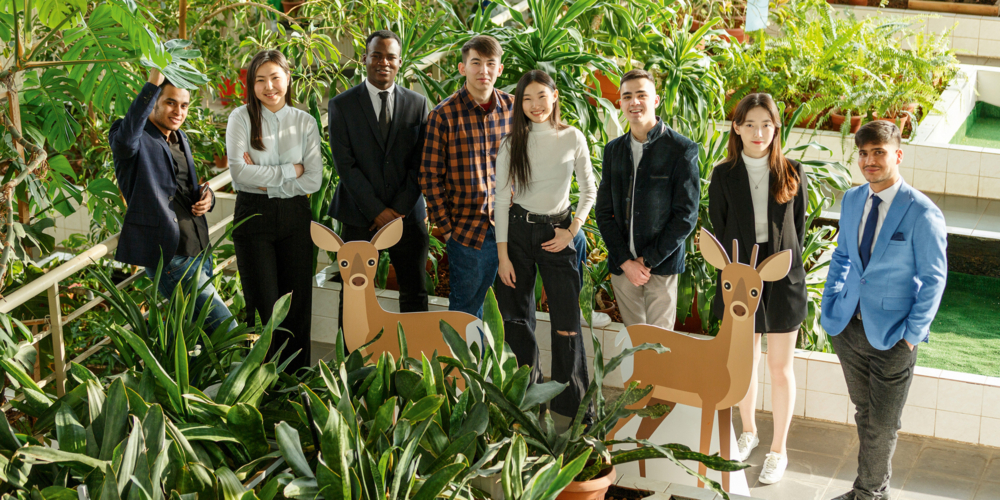 Foreign citizens and stateless persons have the right to apply to Russian universities for educational programs of higher, secondary and continuing professional education.
Today over 300,000 international students study in state-funded and fee-paying places at Russian universities. In the following years, Russia plans to increase the number of students up to 710,000. Russian education is especially popular among students from the CIS countries – around 30% of students enrolled through Rossotrudnichestvo are our nearest neighbors.
Let's look at the aspects of admission, studying and adaptation of international students at Russian universities considering an example of North-Eastern Federal University.
The ways to get admitted
The most popular ways to get admitted to Russian universities are to get a quota from the Russian Government and pass the universities' internal entrance exams.
To apply for quota places, you must register in the education-in-russia.com system, fill in the application form, attach your documents and follow further instructions. You are to pass the competitive selection organized by Rossotrudnichestvo in your country and choose the university you want to apply to.
For example, you can specify North-Eastern Federal University in your application form as a priority university to apply to. Later you will get a referral to the university, and you can come and begin you studies after you obtain your visa.
If you want to apply for a state-funded place or a fee-paying place on equal terms, register on the NEFU website postupi.s-vfu.ru.
In Applicant's Personal Account on the NEFU website upload your documents, secondary school certificate or university diploma with the translation into Russian and your passport also translated into Russian. After you fill in the application form, your entrance exam date will be fixed. To apply on a contract basis, you must pass only one exam in your major subject. After you get the exam result, you must sign the enrollment consent and the agreement.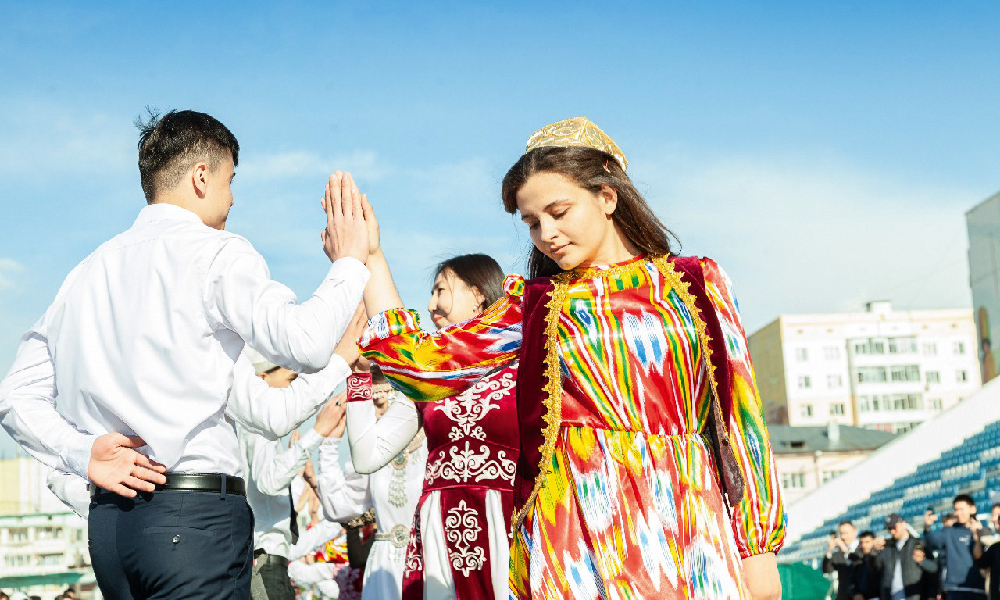 Marat uulu Ulukbek, Kyrgyzstan. The first-year medical resident at the NEFU Institute of Medicine
Why did you decide to study at NEFU?
– After finishing school, I took part in the presentation of Russian universities in Bishkek, where NEFU was presented. We took the test, I passed it successfully and managed to enter NEFU.
Did you take a pre-university training course at the preparatory faculty?
– No, I learned Russian quite well at school, and that's why I could join the university without studying at the preparatory department.
How did you imagine studying at the university you chose? Did it meet your expectations?
– I was afraid that it would be very cold and I wouldn't be able to adapt. But now I have a lot friends and a job in Yakutsk, and I've got used to the climate.
What is your field of study? Share your impressions of your studies.
– Now I am pursuing a residency in Pediatrics and before that I had completed my Specialist's degree in this field at NEFU. Surely, studying is difficult but you can cope with it.
Do you have a favorite set of disciplines?
– Topographic anatomy. It is interesting because we can study each human organ.
What difficulties do you have to face while studying? Who helps you overcome them?
– Now the main difficulty is to handle patients, or rather their parents. We have a lot of difficult situations but we can cope with everything thanks to our senior colleagues.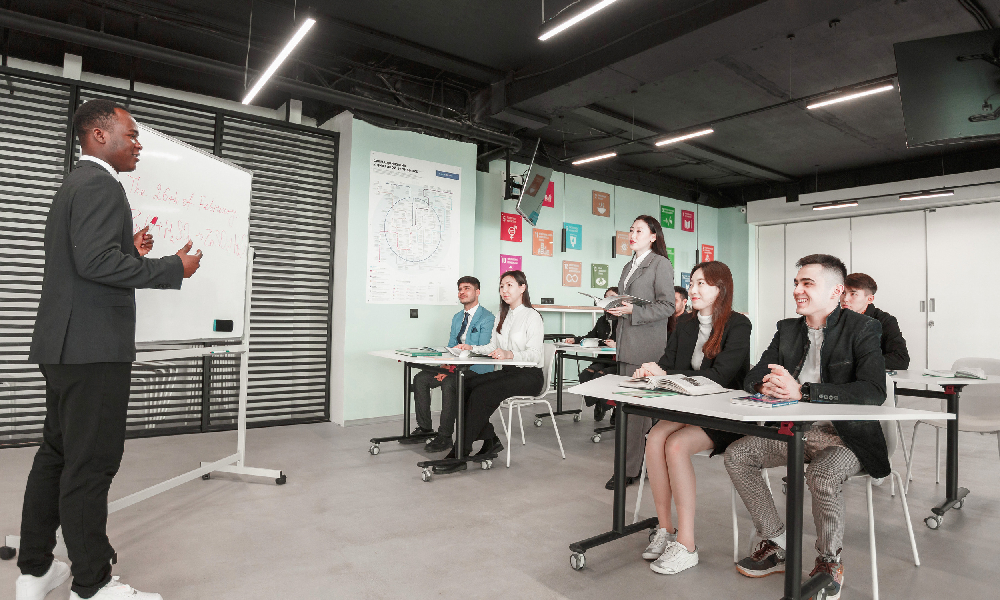 Higher education in Russia is pursued by a great number of students from the countries of Central Asia:
61,000 students from Kazakhstan
48,700 students from Uzbekistan
30,600 students from Turkmenistan
23,100 students from Tajikistan
8,600 students from Kyrgyzstan
Popular fields of study among NEFU international students
General Medicine
Dentistry
Public Health
Economics
Management
Human Resource Management
Mining Engineering
Oil and Gas Engineering
Informatics and Computer Engineering
Philology
Tourism
Advantages of studying at NEFU
A wide range of majors
Affordable tuition fees for all fields of study
The opportunity to get an increased academic scholarship
The number of state-funded places
Comfortable dormitories
Tuition discounts
International students enrolled in fee-paying places have the opportunity to reimburse a considerable part of their expenses, getting a special grant.
NEFU offers this grant for all international students. It covers up to 60% of the tuition fee. For example, if the Mining Engineering program costs 341,000 RUB* for Russian students, international students will have to pay 130,000 RUB*. You can pay reduced tuition fees at all degree levels – from Bachelor's degree to PhD degree and residency.
Admission to NEFU
Bachelor's and Specialist's programs
Application dates
June 20 – NEFU starts accepting documents
July 15 – the deadline for accepting documents from persons applying based on the results of internal entrance exams
If any extra places are available, enrollment in fee-paying places can be extended until October 15
International entrance exams – July 16-25
Enrollment orders
July 30 – the stage of priority enrollment
August 5 – the main stage of enrollment
Master's programs
July 3 – 31 – acceptance of documents
August 1–28 – entrance exams
August 17-18 –enrollment orders (state-funded places)
Admission to Bachelor's, Specialist's and Master's programs
* The tuition fee is specified for the academic year 2022/2023
Dovletnazar Seytnazarov, Tajikistan. The first-year Master's student at the NEFU Institute of Physics and Technologies
I chose NEFU for several reasons. Firstly, I wondered what Yakutia was like. Secondly, my attention was caught by the modern comfortable dormitories located close to the educational buildings. Thirdly, my friends who entered NEFU earlier advised me to choose this university.
I didn't study at the NEFU Preparatory Faculty as I was well prepared in Dushanbe, my home city. But I'd advise applicants planning to apply to NEFU to undergo pre-university training on a compulsory basis and not to regret spending one year there.
At the moment, I am a first-year Master's student majoring in Radio Engineering at the Institute of Physics and Technologies. I adapted quickly, and the university fully met all my expectations. Our institute employs highly qualified teachers with many years' experience. The training and laboratory centers are fitted with state-of-the-art technical equipment.
It is very interesting for me to study and take elective courses. My favorite subject is physics. I am passionate about radioelectronic devices, I like fixing them. My fellow students help me overcome the difficulties related to the theoretical part of the Programming Languages discipline.
I like everything in my student life. I have a lot of friends of different nationalities.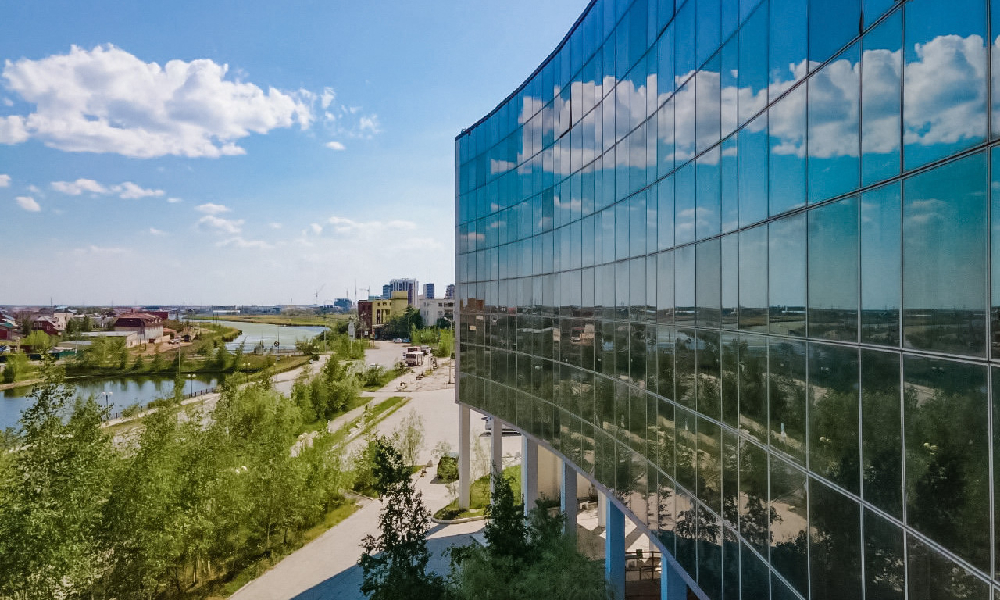 Hojiakbar Murojon ugli Ganibaev, Uzbekistan. The second-year student at the NEFU Institute of Medicine
I found out about NEFU on the Internet. I familiarized myself with the educational programs and extracurricular activities of students and decided to apply to this university.
NEFU turned out to be exactly what I thought it would be. If we have any difficulties, the International Relations Office and the teachers who treat us very well help us. I didn't study at the NEFU Preparatory Department, but my friends studied there and passed their exams with honors.
The university has everything international students need for useful, merry and interesting life. The university has various student associations such as the student trade union, NEFU International, medical volunteers, and others. In our learning process I like anatomy most because we study the organisms at the lessons.
After completing my Specialist's degree, I plan to pursue a residency at NEFU.
Winter in Yakutsk is very cold. But if you dress warmly, you won't be cold. People are friendly and nice here. I've made a lot of friends. It is very interesting and funny to live and study with them.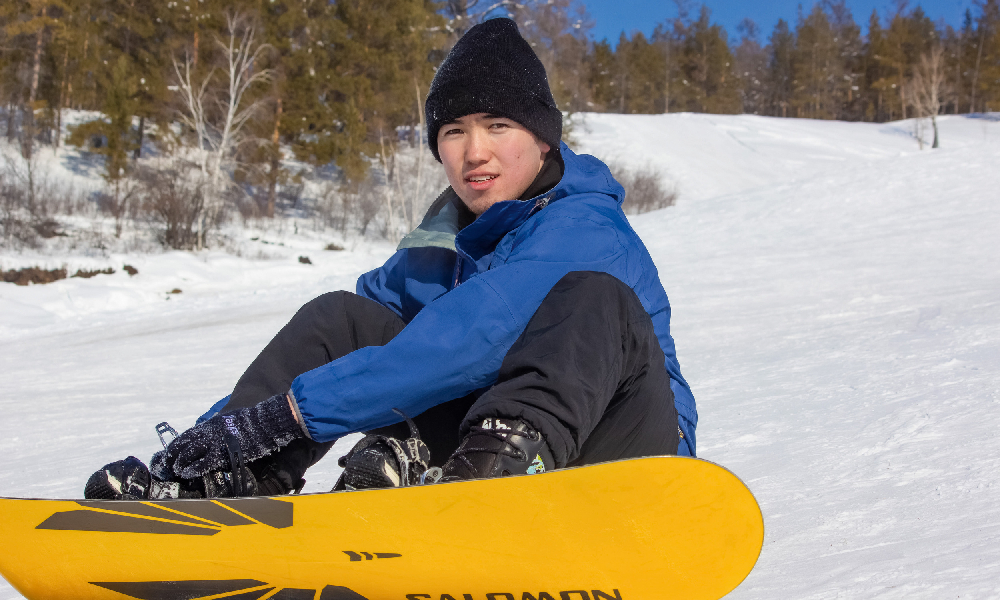 NEFU today
17 institutes and faculties
2 colleges
11 secondary vocational education programs
228 Bachelor's programs
55 Specialist's programs
126 Master's programs
49 PhD programs
39 residency programs
204 continuing professional education programs
5 research institutes
100+ research and education centers and laboratories
≈19,000 students
1,000+ international students
Accommodation and adaptation
Russian universities are always happy to accept international students. To help yesterday's school students to quickly adapt to a new environment, NEFU holds a great number of various events such as orientation weeks, the annual friendship festival NEFU-EXPO, tours around the region, sports events, roundtable discussions, conferences.
One of the priority areas of NEFU's activity is the social sector. The university comprises:
9 educational and laboratory buildings
The Sergelyakh Lights cultural center
The Yunost indoor track
Swimming pool
Skiing center
Museums
Greenhouse
Cafeterias
All the dormitories are located within walking distance of the educational buildings. The accommodation fee is 1,128 RUB per month.
Besides studying at NEFU, you can easily find an occupation to your liking. The university has created a favorable environment for developing students and teachers' creative and managerial abilities. For example, there are experimental platforms, a business incubator, music workshops, gyms, coworking centers such as the Boiling Point, the Youth Initiative Center, the Sever design center. To find new friends and adapt to the university life more quickly, you can join the international student club NEFU International.
For international students who show themselves in their studies and the university life, the university holds sightseeing tours and free tours around Yakutia every year. For example, it holds a tour to Oimyakon – the Cold Pole which has very beautiful landscapes, lofty mountains and clean air! In spring you can visit the sports and entertainment center where you can go skiing and snowboarding and slide down an ice chute.
In summer you can see all the beauty of the Lena River, admire the Lena Pillars which are around 400,000 years old and enjoy the view from a height of 220 meters.
The content has been prepared by the specialists from the International Relations Office of North-Eastern Federal University
30.11.2022