Baikal State University. Enrollment Campaign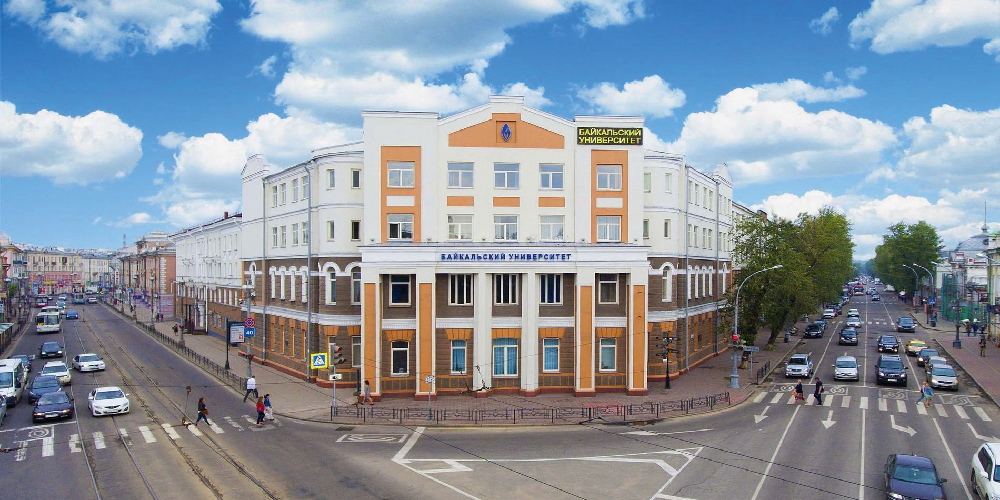 BSU graduates are in high demand in the Russian and international labor markets. BSU's key business partners are Russian and international employing companies as well as municipal, regional and federal authorities.
Tuition fees per year
Bachelor's programs 1,350 — 1,480 USD
Specialist's programs 1,350 — 1,600 USD
Master's programs 1,520 — 1,650 USD
Scholarships And Grants
All international students enrolled in state-funded places within the quotas of the Russian Government study at BSU for free, getting a monthly scholarship (during the entire period of study, no matter how much progress a candidate has been making)
1. BSU personal scholarships
BSU academic board scholarship
V. N. Dolzhnykh scholarship
Emperor's scholarship
Yumzhagiyn Tsedenbal scholarship
S.V. Chemezov scholarship
2. Municipal, regional and federal scholarships
Almaz company scholarship
Alpha-chance scholarship
V.I. Vernadsky Foundation scholarship
Irkutsk Mayor's scholarship
The Russian Government scholarship
The Russian President scholarship
3. Grants from the Irkutsk Region Government, the Federal Agency for Youth Affairs (Rosmolodezh), the Baikal International Forum as well as the grants as part of the UMNIK and START programs of the Foundation for Assistance to Small Innovative Enterprises.
Bachelor's And Specialist's Programs
June 20 - submission of applications with all required documents attached
July 12–21 - entrance exams
July 10–September 30 - the deadline for accepting documents from foreign citizens who did not take the Unified State Exams (USE) and apply following on the results of internal entrance exams
August 5–September 9 - enrollment in state-funded places*
August 30–September 30 - enrollment in fee-paying places**
Master's Programs
July 20 - submission of applications with all required documents attached
August 10 - the deadline for accepting documents
Postgraduate Programs
June 20 - submission of applications with all required documents attached
August 23–24 - entrance exams
August 22–October 30 - the deadline for accepting documents
*You must submit (in any convenient way) your enrollment consent and your original academic credential until August 3 for full-time and part-time studies and until September 8 for extramural studies.
**For enrollment on a contract basis, no original documents are required.
All documents (identification documents, academic credentials, and other documents) must be translated into Russian according to the established procedure. If necessary, the document must be apostilled, legalized in the consulate, or have an education level recognition certificate.
International students can get state-funded places at the university (on equal terms with the citizens of the Russian Federation – following the results of the USE, internal exams, and Olympiads) and within the quotas of the Russian Government. They can also study on a contract basis.
The admissions office may decide to allow international students outside Russia to take their entrance exams online.
Admissions Office
Executive secretary
Olga N. Penzina
+7 3952 5-0000-5
(hotline 8:00 - 22:00)
priem@bgu.ru
priem.bgu.ru
11, Lenin St., bld. 4, room 102, Irkutsk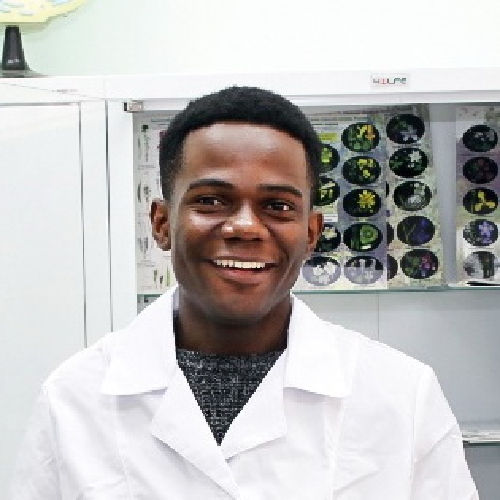 I always wanted to try studying abroad and gaining knowledge in a foreign language. That's why I applied to study in Russia for a Bachelor's program in Forest Management. Forestry specialists are in high demand in Congo. Soon I was given a place to study in my chosen field at BSU in Irkutsk. I really like studying at BSU. I've never regretted choosing forestry as a field I'd like to dedicate my life to. This program turned out to be a synthesis of scientific, engineering, economic and management disciplines. In my spare time, I go to the sports center located on the university's campus. It's very convenient because you don't have to waste your time and money on gyms and sports clubs in the city. I really enjoy real-life communication. I have a good, friendly relationship with Russian students. There was never any misunderstanding with anyone. During my studies, I gradually got used to Russian cuisine. I really like pancakes and pelmeni (meat dumplings). When I graduate and go back to Congo, I'll recall Siberia, Irkutsk and, of course, BSU with warm feelings.
Preparatory Faculty
Supplementary educational program Russian As A Foreign Language (RFL)
The Course Is Aimed At
Preparing international students for various Bachelor's and Master's programs
Preparing them for the state certification TORFL-I exam
Familiarizing them with the Russian education system
Immersing them in the Russian language, culture and traditions
You can study in person and online.
Opportunities
Participation in international national and cultural student events, festivals, national days such as Russian Tea, New Year, Literature and Music Festival of International Students, Maslenitsa (Pre-Lenten Russian festival), The Best Photo
Sightseeing tours around the Irkutsk city, to the shores of sacred Lake Baikal, the limnological and ethnographic museums, arts, theaters, exhibitions. If you study online, you can go on photo tours and virtual tours
Participation in all-Russian and regional competitions, Olympiads, conferences, student Spartakiads (sports and athletic contests)
An opportunity to take a certification test (TOEFL) and obtain a certificate that confirms your level of Russian as a foreign language
Programs for foreign citizens with any level of Russian
Study areas: linguistics, economics, cultural studies
Duration: September – June
Short-term course: 4–6 months
Long-term course: 1.5 and 2 years
Emphasis is placed on studying scientific language in your chosen area.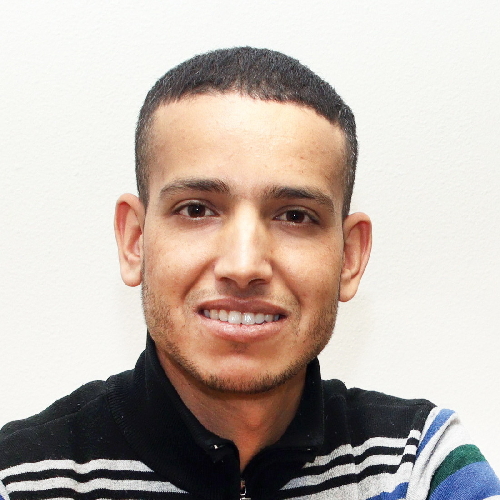 It was they who told me about Irkutsk university that provides high-quality training in the Global Economy program. I've always found it particularly attractive. Compared to the universities in European Russia, BSU offers affordable tuition fees, and the quality of education and the learning process implementation are none the worse. Although due to the coronavirus pandemic, we only have online classes this semester, it's very interesting for me to study at BSU. The university has a well-developed distance learning system, with high-speed Internet access on campus and in the dormitories. It's also worth mentioning that the BSU dormitories are very modern, they are located in the city center, not far from the main university building. I like Irkutsk and its proximity to Lake Baikal. In the summer, my friends and I went on a quad bikes tour around Baikal, and we had a lot of positive emotions and impressions. I think I'm very lucky to live and study in such a unique and beautiful place. After completing my Bachelor's degree, I dream of continuing my studies at BSU. Also, I'd like to set up my own business in Irkutsk.
Scientific lecture courses are exciting classes where you can get acquainted with the future professions and the university while playing. Lecture courses are delivered by the university teachers, and sometimes by students themselves.
Taking part, you acquire new knowledge and skills which you'll be able to put into practice.
Sherlock Holmes Lecture Course
On the program: the forensics laboratory, the judgment hall, customs control, the special training center, an interactive shooting range, and many other things.
Around The World In 80 Days Lecture Course
On the program: meetings with experts in global economy, tourism, linguistics, economic security. You'll make a round-the-world trip, broaden your outlook in the field of country studies, learn how to size up to international situations, take part in the quest in English, do the logic assignments.
A Door To Enterpreneurship Lecture Course
On the program: how to generate a business idea, how to launch your brand, how to properly organize an advertising campaign, what team you should build for your business, how to calculate your budget correctly, how to register your business.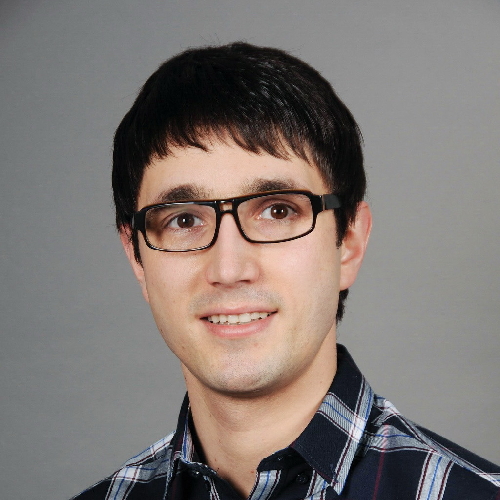 I've just completed my studies at BSU under the exchange program. My main place of study is the University of Potsdam (Germany), where I study Political Science, Economics, and Russian Studies. Unfortunately, it was impossible to enter Russia because of political decisions related to the coronavirus. So, the whole course was conducted online. This, of course, is not the same as being here. However, studying online at BSU was a great experience! What I liked most was my teachers' hospitability and interest in students. We were frank and open about everything. A Russian view on international economics and international politics is very interesting. Exchanging opinions on various subjects was really informative. I highly recommend Baikal University to everyone who is going to study in Russia! My Russian has improved a lot this semester, and I look forward to coming back to Irkutsk when the borders are reopened.
23.12.2020