I.M. Sechenov First Moscow State Medical University. Acquaintance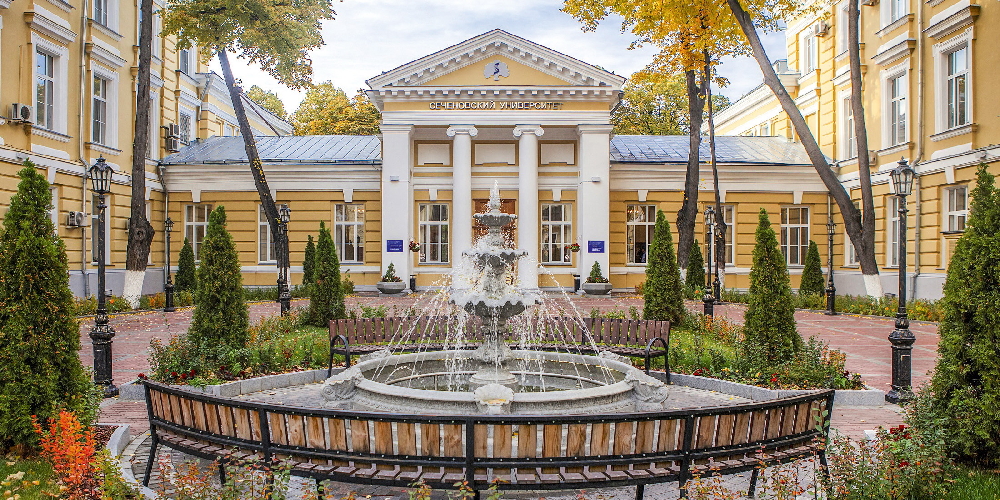 5
secondary vocational education programs
4,000
international students from > 90 countries
5
secondary vocational education programs
4,000
international students from > 90 countries
Sechenov University is one of the oldest internationally recognized Russian universities, the Russian medical education leader, the academic, research and resource center of excellence in Russian healthcare. It offers a full range of academic programs for the most talented students from all over the world.
Infrastructure
Five student dormitories with 2,600 places available
The central scientific medical library
The Center for Research Career, the clinical
center, the congress center
The Biomedical Science and Technology Park, the Medicine History Museum, a botanical garden, a vivarium
The New Art Cultural Center, the FIRST MED MEDIA student media center
The health center, the medical center
The Burevestnik Sports Center, the Phoenix student sports club, the Sechenovets sports and health camp
Science
2 research institutes
6 institutes for development
33 research laboratories
25 research and education centers
> 200 inventor's certificates and patents for discoveries and inventions obtained over the last five years
> 150 international scientific and research and practice events every year
N.I. Pirogov Student Scientific Society – VK @snossmu
Almost 3,500 members, 146 circles, 500 meetings per year, eight clubs, clinical and experimental activities, prizes at conferences, published articles, grants, patents.
International Students of Sechenov University – VK @intersechenov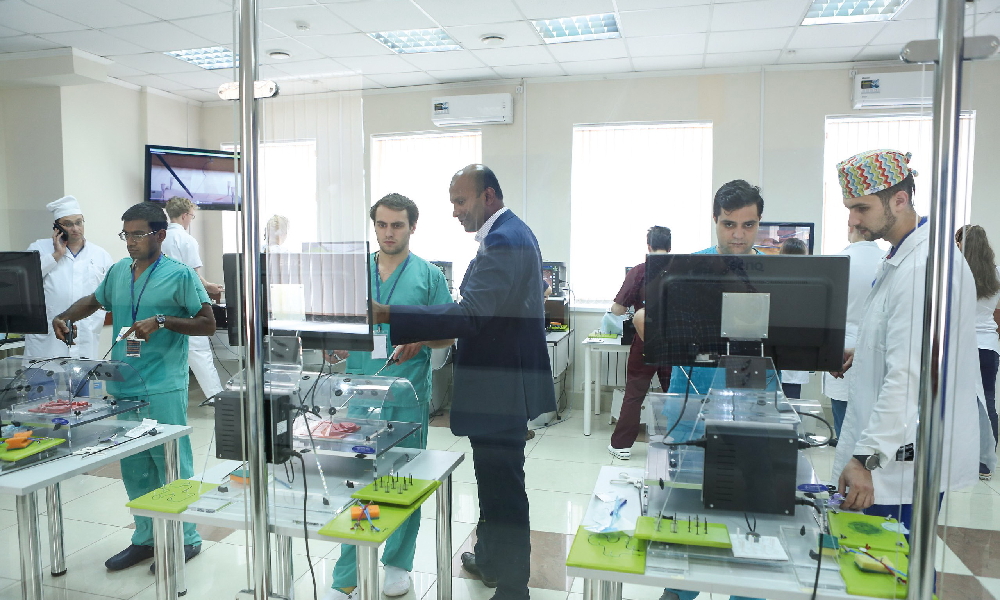 Scientific And Communication Projects
Sechenov Live is the project involving foreign researchers that deliver lectures to students and PhD students, conduct research at Sechenov University laboratories, and publish their research findings in the leading international scientific journals co-authored with the university scientists
Nobel Tаlks @SechenovUniversity is an interdisciplinary discussion platform, where Sechenov University delivers open lectures, evaluates research projects on different subjects, prepares summaries on present discussions organized at the University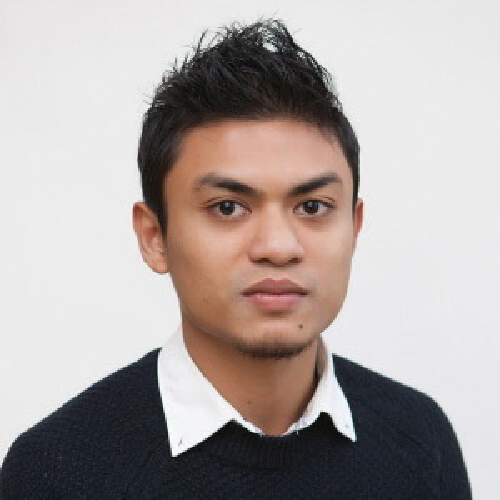 After finishing high school in Malaysia, I received a government scholarship and came to study medicine in Russia. Thus, my parents do not have to pay tuition fees. I want to become a heart surgeon. At Sechenov University, we have all the conditions for the successful study of my chosen profession and further practical application of the knowledge gained. After graduation and residency, I plan to come back home.
Umar bin Mat Yaacob -
Malaysia
Security
Security is ensured by staff members of licensed security providers
Staff members, students, and visitors (patients) are drilled in safe and timely evacuation from Sechenov University buildings
The premises have video surveillance and access control equipment
Migration And Visa Support
Documents required to stay in Russia
Representation of students' interests at the Russian Federal Migration Service
+7 495 609-14-00, ext. 2084, 2038
invitation@sechenov.ru
Employment Center
Information support, legal, social, and economic protection of Sechenov University graduates
Up-to-date information about prospective employers, internships, job openings at medical and pharmaceutical organizations
+7 495 609-14-00 (ext. 2242)
mr7122794@yandex.ru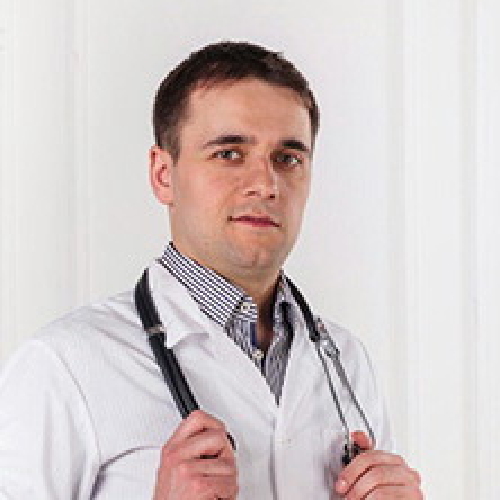 I made up my mind to continue my education at Sechenov University because it is considered one of the best in Russia. Our peoples have similar cultures and mentality. The most important thing is that you can get a highquality education here and become a sought-after specialist. Students have the opportunity to see state-of-the-art equipment (such as DaVinci robotic surgical system), which is not yet standard in Russia and most countries. I liked everything, and I have the most beautiful impressions of my Sechenov University study.
Djordje Zogovic -
Montenegro
International Cooperation
> 150 foreign partner universities, including seven universities ranked among Top 200 in QS World University Rankings 2021
> 450 international students and specialists from the world's top universities undertake internships at Sechenov University clinical facilities
Joint international projects
Internships abroad at the best global centers
International academic mobility programs
International recognition of educational programs
Center For International Education
Director Mr. Dmitry Morozov
+7 495 609-14-00, ext. 22-18
admissionsechenov@gmail.com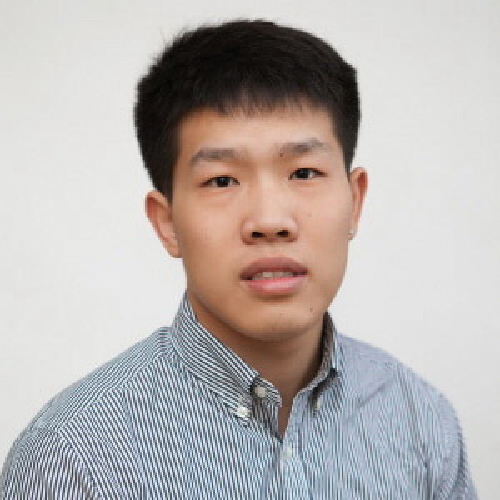 When my uncle learned that I want to become a doctor, he advised me to apply to Sechenov University. I got admission, and I am so happy. The training system is convenient. Our teachers help us to overcome the language barrier. During our classes at the clinical departments, we study theoretical courses first and then go to patients to practice and reinforce the material learned. Together with teachers, we discuss interesting medical cases and are present at surgical procedures. After graduation, I plan to finish the residency and then come back to work in China.
English-Taught Programs
Specialist's programs
General Medicine
Dentistry
Pharmacy
Master's programs
Master's Double Degree Programs
Innovative Drugs / University of Franche-Comté, France
Computer Simulation in Pharmacology / University of Paris, France
Public Health / Harbin Medical University, China and Medical University of Varna, Bulgaria
Joint P.h.D Programs
Tissue Engineering and. Remodeling Biotechnologies for Body Function / University of Rome Tor Vergata, Italy
Nanosciences and Advanced Technologies in Pharmacy and Translational Medicine / University of Verona, Italy
Reflexotherapy (Traditional Chinese Medicine major) / Henan University, China
Preparatory Department For International Applicants
Subjects: Russian as foreign language, Biology, Chemistry, Physics, Mathematics
October 1, 2021–August 31, 2022 – 255,000 RUB
February 1, 2022–August 31, 2022 – 130,000 RUB
The program provides the knowledge required to enter the university and contributes a lot to the adaptation of students to Russia.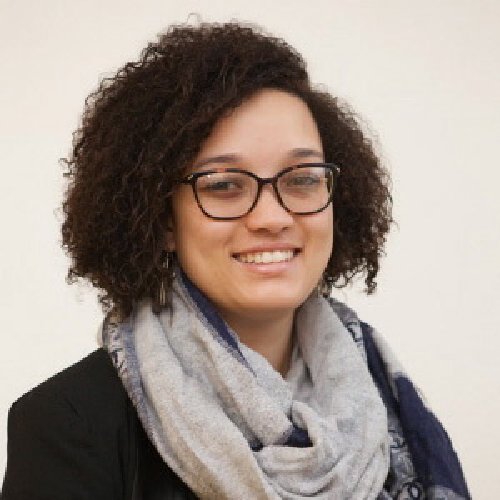 In our country, we have a special program to send us to study in Moscow with the tuition fee paid by the state. That's how I entered Sechenov University. After graduation, I will come back to Namibia to work as a pediatrician. The university has a good system of education, a high level of teaching. Our teachers give information in an easy-to-understand form but make us think. I attend lectures delivered in English and also learn Russian. I really like Russia and the Russian people. I have no problems communicating with them.
Linn-Kazee Bezuidenhout -
Namibia
Student Council – @sovet_sechenov
It carries out a wide range of extracurricular activities, offering students the most diverse opportunities for personal development. These include mind games, international acquaintances, and tasting various cuisines!
Tutor Development Center – @tutor_1msmu
Qualified tutors supervise groups of first-year students and help them adapt to a new environment, answer their questions, discuss various topics together with students, explain difficult material, and just become mentors for younger guys.
Council Of Fellow-Countrymen Communities
It unites international students of Sechenov University, resolves the issues and problems related to their study, carries out ambitious activities in eight areas, including science, charity, and sports.
Departments:
Unity Science–online sessions and webinars in English
Unity Law–regulatory consulting services
Unity Tutoring–adaptation assistance and support
Unity Media–development of students' own media channels, creation of social media groups
Unity Design–designing posters, booklets, presentations, diplomas
Unity Sport–sports events
Unity Charity–charity events
Unity Culture–mass cultural events
10.09.2021