Foreign Students Of The SibFU Undergo An Internship In Large Companies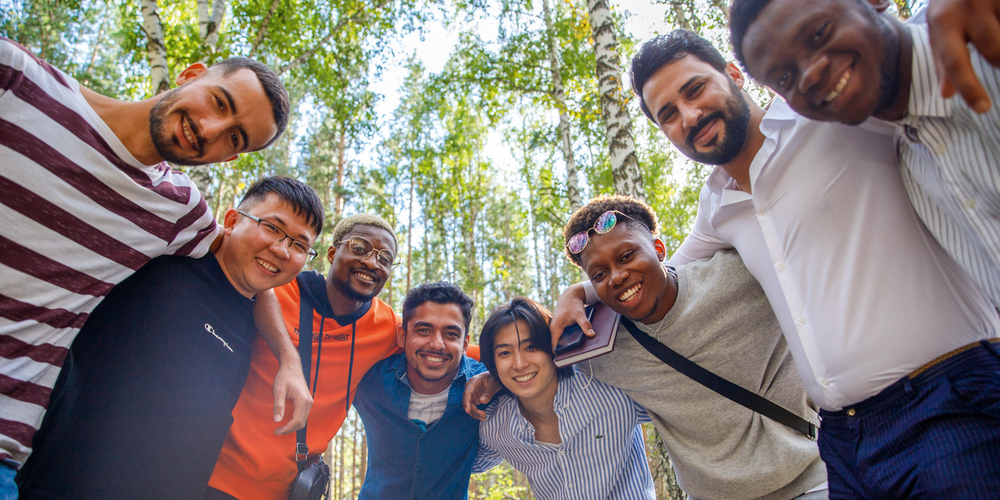 In our previous issues, we wrote that you should take a serious approach to the choice of an educational program and university and ask about possible career opportunities. For example, international students of Siberian Federal University's School of Petroleum and Gas Engineering gain experience at major oil and gas enterprises. The best graduates can get a job there in the future.
Since 2016, SibFU's School of Petroleum and Gas Engineering has been offering an English-taught Master's program in Petroleum Chemistry and Refining. The program is popular with students from all over the world. It enrolls students from Colombia, Nigeria, Ghana, Ecuador, Burkina Faso, Djibouti, Taiwan, Indonesia, Tunisia, Iraq, Qatar, Egypt, and Uzbekistan. This program is so popular because students gain solid theoretical knowledge and also consolidate theory in practice.
Thanks to the state-of-the-art laboratory equipment of the Institute and close cooperation with Rosneft Oil Company, students have an opportunity to gain advanced knowledge and experience that meet global trends in the oil and gas industry. In particular, students must undertake a two-week internship at Achinsk Oil Refinery, where they are taught to refine oil and obtain a final product by visual demonstration.
Besides, students gain practical knowledge and experience at a petrochemical enterprise — Krasnoyarsk Synthetic Rubber Works (SIBUR). It manufactures high-quality nitrile butadiene rubbers. Regularly going on enterprise tours, students can see for themselves how machines and equipment they know from textbooks or Internet videos work. Talking about employment, SibFU proudly says that partner enterprises and other oil and gas companies highly value students of its School of Petroleum and Gas Engineering. For example, one of our best students, a Colombian citizen, works as a chief engineer at the international AKROS Oilfield Services Company with an opportunity to consolidate his oil extraction skills in Russian oil fields.
Gaining production skills is an invaluable experience for graduates of this program. That is why oil companies know that a degree obtained from SibFU's School of Petroleum and Gas Engineering proves that its holder is highly qualified and professionally competent.
10.09.2021