Kostroma State University. Enrollment Campaign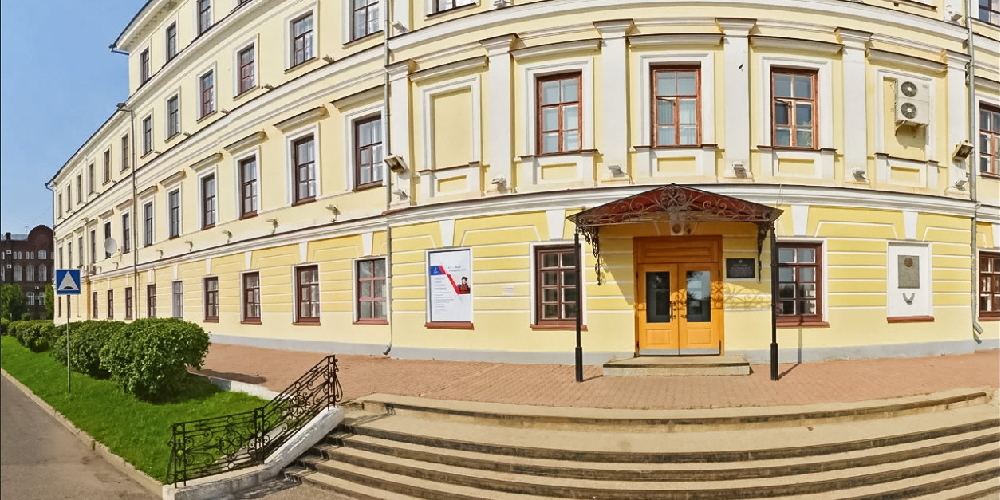 2
secondary vocational education programs
41
bachelor's and specialist's programs
10
research centers and laboratories
> 170
international students from 17 countries
2
secondary vocational education programs
41
bachelor's and specialist's programs
10
research centers and laboratories
> 170
international students from 17 countries
KSU's priority areas of development are novel materials, information and social technologies. Supporting areas include natural sciences and humanities, machine-building and other applied engineering technologies, light industry technologies, culture and arts, biotechnology.
It was founded in 1918.
The winner of the federal priority project "Universities as Centers for Creating Innovations."
18 academic buildings, 7 comfortable dormitories, the health care center
The Welcome center, the Song Theater, the media center, the volunteer center, the intelligent club, the student's music club
Tuition fees per year (full-time studies)
Bachelor's programs 100,000 — 213,000 RUB
Specialist's programs 100,000 — 110,000 RUB
Master's programs 106,500 — 251,000 RUB
Postgraduate programs 124,000 — 144,000 RUB
KSU Applicant
The most up-to-date and important information, news about admission to Bachelor's, Master's, Specialist's, postgraduate programs
VK – @abiturkgu
How to pass entrance exams online
How to submit documents?
using the Applicant's Personal Account
via Russian Post to the address: 17, Dzerzhinsky Street, room 114, Kostroma, 156005
in person, to the address: 17, Dzerzhinsky Street, room 115, Kostroma
Department Of International And Regional Relations
+7 4942 39-16-07
+7 4942 49-80-60
rgc@ksu.edu.ru
inter2@kstu.edu.ru
VK – @international_ksu
Instagram – @international_ksu (Meta is recognized as an extremist organization in Russia)
Admissions Office
I am a student at Palacký University Olomouc. During my study placement at KSU I studied Russian philology and tried to take part in various cultural and artistic university events, unfortunately, such events are very scarce at our university in Czech Republic. I'd like to thank KSU teachers. They excel at their subjects and teach very well. They helped me improve my Russian. I liked my study placement at KSU very much. I made lots of friends. I learnt a lot of new things about Russia and Kostroma, became more independent. I really hope that I'll come back to Kostroma again, as a tourist at least.
Michal Šťastný -
Czech Republic
Bachelor's and specialist's programs
June 20 – July 12 acceptance of documents
July 09 entrance creativity exams
July 25 the deadline for taking internal entrance exams
August 05 an order for enrollment in state-funded places
August 10–31 orders for enrollment in fee-paying places
Master's programs
June 20 – August 14 acceptance of documents
August 14–21 internal entrance exams
August 26 an order for enrollment in state-funded places
August 26–31 orders for enrollment in fee-paying places
Postgraduate programs
June 20 – September 02 acceptance of documents
September 2–10 internal entrance exams
September 13–14 orders for enrollment
A Reminder For International Students
Application form (for exchange students)
Getting an invitation to enter the Russian Federation
A Guide to the Rules of Stay in the Russian Federation
About Kostroma
Entrance exams
Entrance exams are taken in Russian in a written test format, except for additional entrance creativity or professional exams (drawing, physical training, music).
ERASMUS+ Academic Exchange Program
Palacký University Olomouc, Czech Republic
Šiauliai University, Lithuania
Hochschule Zittau / Görlitz, Germany
South Westphalia University of Applied Sciences in Iserlohn, Germany
International Activities
Department of International and Regional Relations
Local Testing Center for Foreign Citizens
Russian-French resource center
Russian-Chinese Friendship Center
International Friendship Club
The Club aims to create favorable conditions for international students to adapt to life and studies in a different country, develop a multicultural environment, an atmosphere of unity, friendship, collaboration and creativity for students of different nationalities.
International Projects
Academic exchange programs
Summer and winter schools
Double degree programs
Inclusive education
International scientific meetings, lectures, master classes, round table discussions
The annual international student week "A Dialogue of Cultures – Culture of a Dialogue: East-West"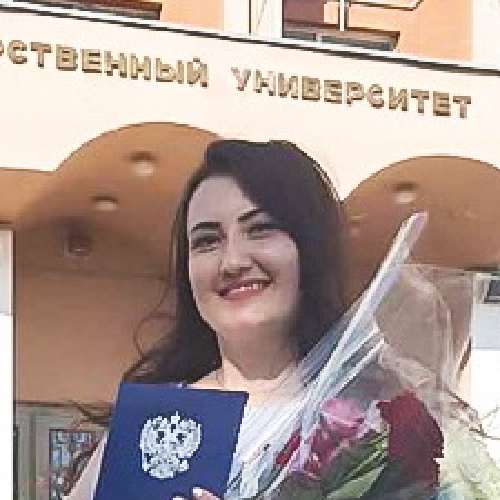 Since childhood I had been dreaming of studying in Russia, seeing real Russian wooden houses, enjoy real Russian winter, see sights in Russia, communicate with Russians. I got a decent education at KSU. I am deeply grateful to KSU teachers and staff members for this opportunity. My fellow students were kind, cheerful, active. I don't regret a single moment spent at KSU. Now, thanks to my knowledge gained at KSU, I work as a Russian language interpreter in Turkey, accompany Russian-speaking tourists. Thank you, KSU! You'll always be in my heart!
Gulnur Peyshembayeva -
Turkmenistan
Duration of study – 10 months
Program length – 720 academic hours
Tuition fee 1,435 – 1,614 USD
Acceptance of documents (passport, translation) – until August 31 via inter2@kstu.edu.ru
Study period – September 15 - July 15
The number of students in a group – 10-12
Students can study online.
Upon completion of the course students take an exam (written and oral).
The course includes various aspects of the Russian language such as phonetics, grammar, lexis, writing, and linguocultural studies.
Classes are given by experienced teachers using up-to-date teaching methods, an individual approach to every student. Students visit museums, attend exhibitions and concerts.
23.12.2020