National University of Oil and Gas. Adaptation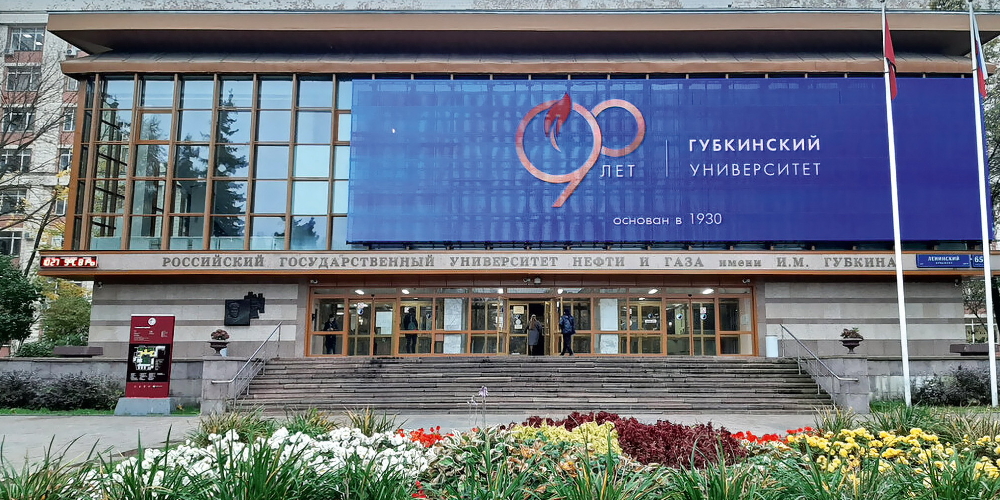 2,200
foreign students from 70 countries
2,200
foreign students from 70 countries
The university provides training in all areas of the oil and gas industry: from exploration, extraction, transportation, processing of oil and gas, creation of technology and information support for engineering processes to studying economic and international aspects of the oil and gas market.
The university is consistently ranked among the leaders by employer demand for graduates according to Expert RA.
The university is a member of 23 Russian and international associations.
Branches
Orenburg
Tashkent, Uzbekistan
VK – @gubkin.university
Facebook – @Gubkin.University (Meta is recognized as an extremist organization in Russia)
Instagram – @gubkin.university (Meta is recognized as an extremist organization in Russia)
Tuition fees per year
300,000 — 400,000 RUB
How To Get Into Gubkin University
Within the quota of the Ministry of Science and Higher Education of the Russian Federation. You can get the information about quotas at the Russian House's representative office in your country of residence
On a fee-paying basis. Applicants take exams in Mathematics and Russian Language
How to apply to Gubkin University
Preparatory Department
Subjects:
Bachelor's programs. Russian Language, Mathematics, Physics, Chemistry, Informatics
Master's and PhD programs. Russian Language, Further Mathematics, Informatics
After completing the course, students take final exams.
Duration 1 year
Tuition fee 220,000 RUB
International Students Office
dis@gubkin.ru
Admission Office
Head of the International Students Office
Alexander Shcherbina
+7 499 507-91-85
shcherbina.a@gubkin.ru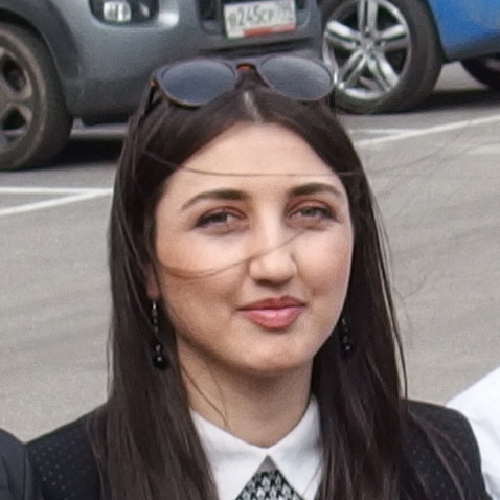 I obtained my degree in Damascus. When I studied in Syria, I only got the highest scores, so I was invited to study Russian in Nizhny Novgorod. After completing the course, I embarked on a PhD degree at Gubkin University, where I do exciting research in geology. My country highly values my work. After completing my PhD degree, I will work for an oil company in Syria. They are already waiting for me. I live on campus so far. Though I have little spare time, I take part in university events with great interest. It's so interesting to live in Russia. That's quite a different world. I used to see the snow like in Moscow winter only in the fridge. In the beginning, everything seemed strange to me, but now I like Russian winter, beautiful fall, joyful spring, and even summer! Here it's different, always green, with lots of pleasant summer rains, which makes admirable Russian nature even more beautiful.
Arrival
Visitors are taken from the airport to the city by
Aeroexpress trains 300 — 400 RUB
Taxi — 900 RUB
Metro is the fastest and the most comfortable transport in the city. The fare is 60 RUB per trip.
It is easy to get to the university, so students arriving in Moscow are met at the university at the address: 65, Leninsky Prospekt, bld. 1, Moscow. The Akademicheskaya metro station.
Upon arrival, foreign citizens receive comprehensive visa support, but they must get health insurance themselves.
All foreign students are accommodated in the university campus — the comfortable dormitories. Each room accommodates 2-3 persons. The accommodation fee is around 20,000 RUB per year.
Infrastructure
Campus: 5 buildings, 4,176 places
2 recreation camps in the Tver Region and the Crimea
Adaptation
Integration of foreign citizens into the university environment
Strengthening interethnic relations between students
Socialization of foreigners at the university
Increasing knowledge about Russian culture, familiarization with Russian customs, national values and traditions
Events
Traditional and innovative events aiming to transfer knowledge about values and traditions of Russian culture
Creative events allowing students to show their national cultures and containing information about their peoples
Security
The university's security service ensures 24/7 security at the university and dormitory. All students get special access cards to enter the university and campus through special turnstiles.
Science
Under the supervision of the university's Professors and research fellows, students have an opportunity to study as a member of the Student Scientific Society, take part in Russian and international conferences, publish their research findings in scientific journals of Russia and other countries.
27 research and academic schools
216 academic and research laboratories
15 training centers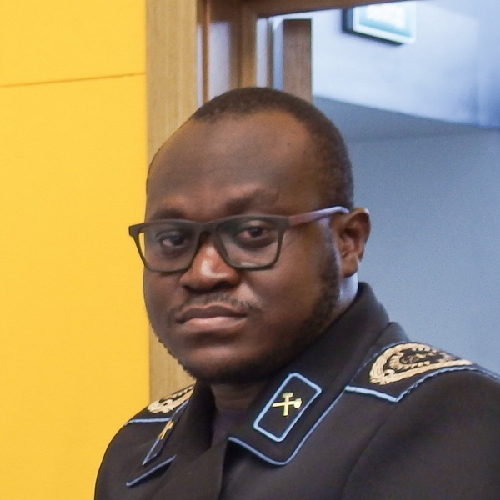 I chose this field of study as the education obtained will make me a sought-after specialist in my country's petroleum industry. Before I entered the university, I had been studying Russian and other subjects for a year. That time was exciting. Moscow has lots of noteworthy museums and other buildings. I'll always remember my first visit to the metro. I saw the metro in Paris, but metro stations in the center of Moscow look like beautiful palaces faced with stones of different types. I could never imagine that! I have a lot of friends at the university. My fellow students from Gubkin University will probably be my colleagues when I work for an oil company. In my country, it's customary to keep our alma mater in our memory and help each other.
Kolo Kader Sekongo -
Côte d'Ivoire. Fourth-year student, Faculty of Oil and Gas Field Development
International Friendship Club
The Club has a longstanding tradition of uniting Russian and foreign students.
The social youth organization familiarizes students with the culture and creativity of various peoples in Russia and foreign countries. The Club works with 22 fellow countrymen associations established at the university. At the beginning of an academic year, they find "their" guys on the list of enrollees and help first-year students adapt to the university and Russia.
The Club holds various countries' culture days, celebrates national festivals.
The Week of National Cultures is an annual event aiming to improve the relationship between the university's ethnic groups. The program includes a photo show of the unique sights of various nations, a quest game, the Guess a Movie contest, an exhibition of national costumes, national cuisines, and a gala concert.
10.09.2021