National University of Science and Technology MISIS. Acquaintance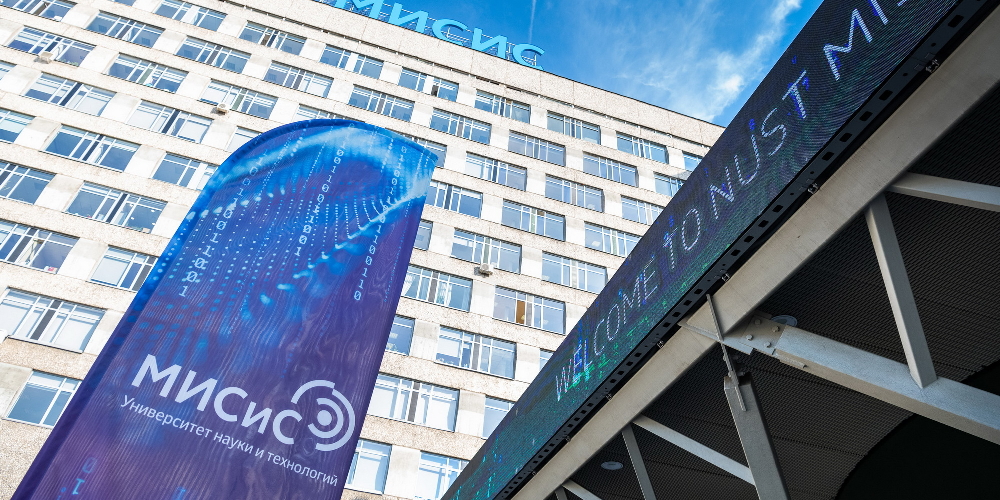 6
branches (4 in Russia, 2 abroad)
3
world-class engineering centers
24
bachelor's and specialist's programs
10
secondary vocational education programs
> 200
partner universities
6
branches (4 in Russia, 2 abroad)
3
world-class engineering centers
24
bachelor's and specialist's programs
10
secondary vocational education programs
> 200
partner universities
National University of Science and Technology MISIS is a leading technical university with a hundred-year history, where the learning process is organized at the nexus of science and technology. Starting from the first year, students have an opportunity to take part in research, solve real-world production problems and do business cases, undertake internships at university's business partners' enterprises.
70 researchers with the h-index over 20
53 online courses on Open Education and edX platforms
Branches
A. A. Ugarov Stary Oskol Technological Institute trains specialists in metallurgy, mining, information technologies, and economics
Vyksunsk branch trains specialists in metallurgy, technological machines and equipment, materials science and technology, control in engineering systems, and economics
Novotroitsk branch trains specialists in metallurgy, technological machines and equipment, electric power engineering and electrical engineering, chemical engineering, heat power engineering and heating technologies, economics and management
Gubkin branch trains technosphere safety specialists
Dushanbe branch (Tajikistan) trains specialists in metallurgy, economics, informatics and computer engineering
Almalyk branch (Uzbekistan) trains specialists in metallurgy, mining, automation of technological processes and production
Facebook – @nustmisis (Meta is recognized as an extremist organization in Russia)
Instagram – @nust_misis (Meta is recognized as an extremist organization in Russia)
VK – @nust_misis
Tuition fees per year
Bachelor's and Specialist's programs 209,500 — 270,700 RUB
Master's programs 230,300 — 343,900 RUB
PhD programs 327,700 — 357,700 RUB
Career Center
> 200 career events per year
Personal development and professional navigation programs
Job openings from > 1,600 university's partner employers
> 30 innovative companies founded by students and graduates
The university trains specialists in traditional areas such as mining, metallurgy, materials science, economics, linguistics, as well as breakthrough areas, including quantum, information, additive, green and biotechnologies.
Citizens of CIS countries may apply for state-funded places at NUST MISIS:
Admission Office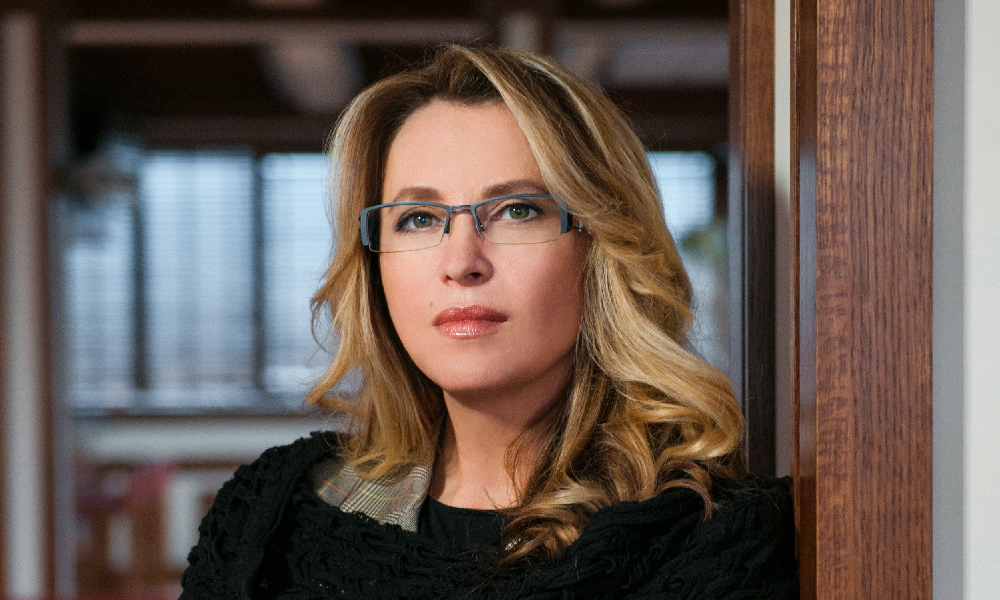 Alevtina Chernikova, NUST MISIS Rector
National University of Science and Technology MISIS follows the Student First principle. It's for you, bright and ambitious young people, that we create an atmosphere for scientific inquiry, develop academic freedom, offer interesting and ambitious tasks to do.
NUST MISIS is a world-class dynamic research and education center. It has created a comfortable environment for getting a high-quality education, immersing oneself in research, developing each student's abilities and talents. The university campus is located in the heart of Moscow, near the legendary Gorky Park, Garage Museum of Contemporary Art, and the Tretyakov Gallery.
NUST MISIS develops an international environment: a quarter of students are young people from 84 countries. The university has the International Friendship Club and the International Student Council that facilitate adaptation for international students.
The university also has the Russian Language Center that helps students from CIS and other countries gain linguistic knowledge and get to know the Russian culture better.
University of Science and Technology MISIS is waiting for you!
Preparatory Department
Training programs:
Engineering and technology
Natural sciences
Economics
Tuition fees:
120,000 RUB for citizens of former USSR countries
170,000 RUB for citizens of other countries
Duration: 1 academic year (10 months)
Start: October 1, 2021
Full-time study, with distance learning technologies
Highly qualified teachers
Modern campus in the center of Moscow
One of the best dormitories in Russia
International environment
Exciting student life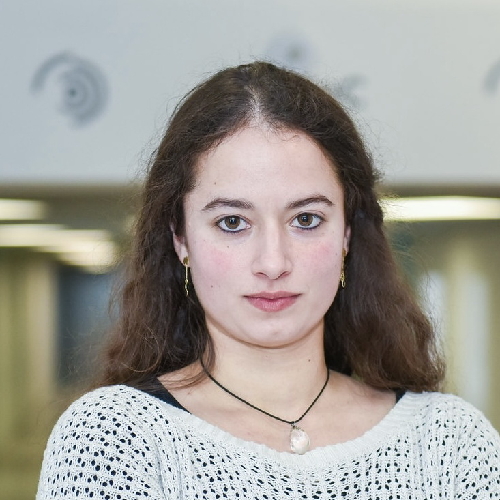 I earned my Master's degree from NUST MISIS and then entered my PhD degree. I specialize in powder metallurgy. Besides, I am a research engineer at the laboratory of inorganic nanomaterials. At NUST MISIS, I had an opportunity to take part in Days of Science. That was a great experience. The most pleasant part of university studies is when your research findings are published. Even if they are published in international journals that are not the leading ones, I am still so proud of that. Once I was even interviewed for Russian TV! Now I am developing the International Student Council. We are planning events and some activities for our international students.
Tania Shakhti Cortha -
Switzerland
Infrastructure
The educational buildings are located in the center of Moscow, the Oktyabrskaya metro station
37 laboratories, including Superconducting Metamaterials; Advanced Energy Efficient Materials; Biomedical Nanomaterials
FabLab Digital Production Laboratory
The Point of Birth of Innovations academic and laboratory center
KINETICA Engineering Center for Industrial Prototyping of High Complexity
Materials Science and Metallurgy shared use research and development center V. V. Ershov Geological Museum
Dom-Kommuna, a renovated constructivist architecture monument, the Leninsky Prospekt metro station
The Metallurgist campus area, the Belyaevo metro station
The Miner campus area, the Leninsky Prospekt metro station
The Mining Student House campus area, the Studencheskaya metro station
Sports centers, the Oktyabrskaya and Belyaevo metro stations
Dormitories
All international students are accommodated in the dormitories that have everything they need for comfortable living and studying. There is high-speed internet, computer classrooms, a reading hall, a canteen, and a laundry room.
NUST MISIS campuses have a well-developed infrastructure, including a swimming pool, a sports center, a hair salon, a café, and an independent boiling room.
All the dormitories are within transport distance of the university. It takes not more than 20 minutes to get to the educational buildings.
International Academic Mobility
NUST MISIS offers double degree and exchange programs, research internships, as well as summer and winter professional and language schools with partner universities, including:
Vienna University of Technology, Austria
Tor Vergata University of Rome, Italy
Freiberg University of Mining and Technology (TU Bergakademie Freiberg), Germany
Valencia Polytechnic University, Spain
École nationale d'ingénieurs de Saint-Étienne, France
Beijing University of Science and Technology, China
University of Texas at Dallas, USA
International Academic Mobility Department
+7 499 230-24-09
welcome@misis.ru
Scholarships
International students may be eligible for the following scholarships as part of international exchange programs:
Scholarships of the French Government under the Embassy in Russia to study at French universities
Gustave Eiffel scholarship program
Russian President scholarship to study abroad
DAAD scholarships to study in Germany
Erasmus+ program scholarship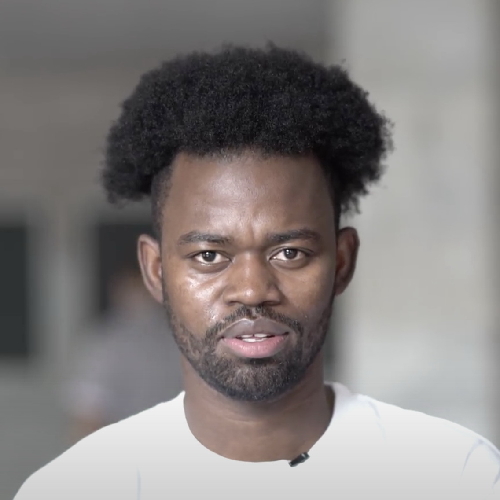 After I earn my Bachelor's degree, I will apply for a Master's degree at NUST MISIS. Studying in a foreign language is difficult, but it offers huge prospects. I've been the President of NUST MISIS African Union since 2018, and we traditionally organize the African Union Day. This year the event brought together 600 people, including the embassies' representatives. NUST MISIS is the best university in the world, and I am proud to study here!
Correia Paulo Mundundi -
Angola
Scientific Events
Days of Science — an annual series of events that unites school and university students from all over Russia for participation in research conferences and contests (Science Slam, TurNIR), as well as the Youth Award for Science and Technology
Christmas lectures — an annual series of events with the participation of world-famous scientists representing a wide variety of fields of science: from theoretical physics and virology to economics and materials science
Endless Science — the project that mainly aims to promote Russian science, as well as NUST MISIS scientists' achievements. Visiting researchers present their latest R&D findings to the university's students and staff
Student Associations
Student Scientific Union
MISIS Media student media center
Sports teams
Creative studios
MISIS eSports
Volunteer Club
Elocution School
International Friendship Club
International youth conferences and forums
International student adaptation
Day of Nationalities
Tours for international students
Model UN
IFC Spartakiad
VK – @clubinternational
10.09.2021