Peter the Great St. Petersburg Polytechnic University. Enrollment Campaign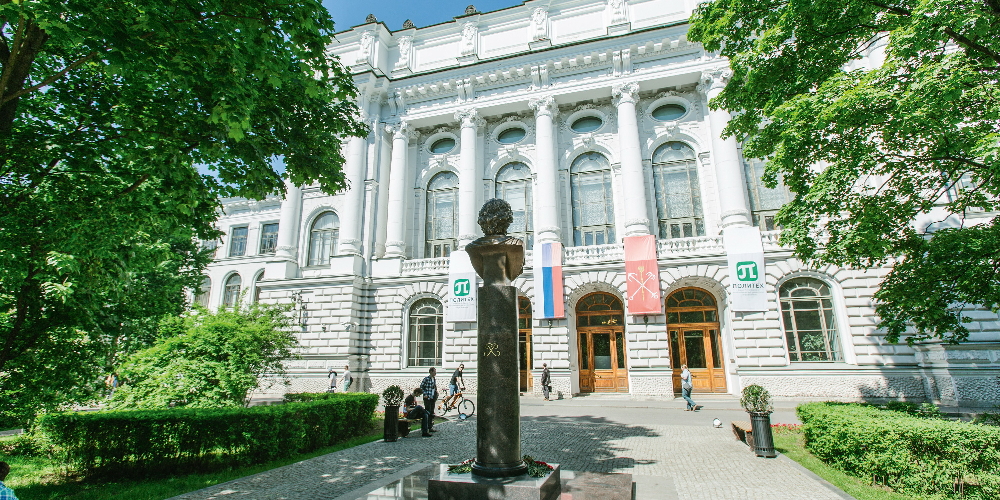 > 8,500
international students from 120 countries
50
bachelor's and master's programs
> 85
accredited international programs
> 8,500
international students from 120 countries
50
bachelor's and master's programs
> 85
accredited international programs
Peter the Great St. Petersburg Polytechnic University is a leading Russian technical university. Founded in 1899.
Facebook – @spbstu.official (Meta is recognized as an extremist organization in Russia)
Instagram – @polytech.eng (Meta is recognized as an extremist organization in Russia)
Twitter – @spbpu_official
Tuition Fees Per Year
University foundation programs 150,000—170,000 RUB
Bachelor's programs 198,000—269,000 RUB
Master's programs 209,000—418,600 RUB
PhD programs 242,000—287,600 RUB
University Campus And Accommodation
The university is located in the northwestern part of Saint Petersburg.
SPbPU campus area is over 120 ha. The Polytechnic Park occupies most of the area. The ground public transport stops and four metro stations are within walking distance of anywhere on campus.
The campus comprises 170 educational and research buildings, administrative buildings, the sports center, the polyclinics, and 23 dormitories.
All international SPbPU students live in the international part of the campus. The dormitories are located near the educational buildings and the sports center. Video surveillance systems in the buildings and electronic access cards ensure the security of all our students.
Full-time students are accommodated in the block-type dormitory with 2-3-person rooms. Each block has two living rooms and an ensuite bathroom. Each dormitory comprises modern kitchens, laundry rooms, study rooms, and a leisure area.
Accommodation fee per year: 3,500—6,000 RUB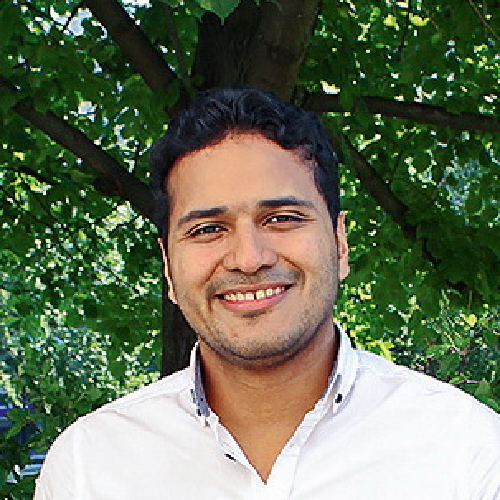 Polytechnic University is the best choice I've ever made. Here we attended lectures delivered by Russian and international professors from Germany, Mexico, Serbia, the Czech Republic, and Spain. My SPbPU Master's degree provided me with really valuable professional skills I will undoubtedly use in my future career.
6 Steps To Apply To SpbPU
Application Form on the website
Submit your documents by e-mail
Take online entrance exams
Sign the applications and the enrollment agreement
Pay your tuition fees online
Receive an extract from the enrollment order
Congratulations! Now you are officially enrolled at SpbPU!
Everything about admissions, documents, dates, sample exams – here
Application form – here
International student registration and visa support – here
Entrance Exams
Online document submission and entrance exams.
6 periods of entrance exams: start—April 2021.
Acceptance Of Documents
February 1–July 1—for citizens of the countries that maintain a visa regime with Russia.
February 1–September 1—for applicants from the countries that maintain a visa-free regime with Russia.
Admission Office for foreign citizens
I found the international Master's program in Power Plant Engineering very useful and interesting. The teachers were great! We had many international professors from Italy, Germany, Finland, India, and Brazil. My study placement at Polytechnic University of Milan and Lappeenranta University of Technology as part of the student exchange program was the most memorable thing. It helped me a lot with my graduation thesis.
How To Get A Scholarship
Within the quota of the Ministry of Science and Higher Education of Russia
Participating in the International Olympiad "Open Doors: Russian Scholarship project" co-organized by Polytechnic University. The winners have an opportunity to pursue their Master's and PhD degrees for free. The Olympiad is intended for both international applicants and SPbPU students in their final years of Bachelor's, Specialist's, or Master's studies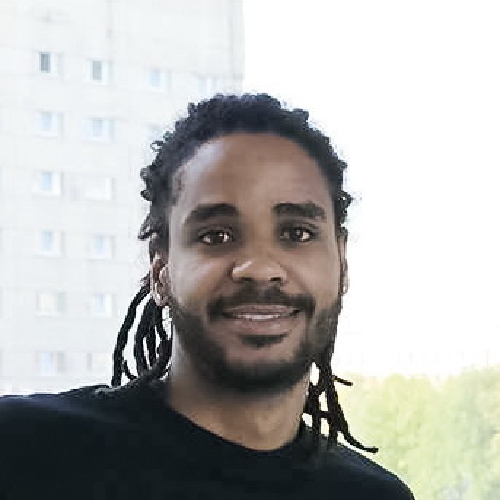 I have always wanted to live in Russia, although I had other opportunities. Some time ago, I felt that I lacked theoretical knowledge and foundations. To work successfully, I needed professional training. That's why I decided to study digital finance, economics, and business analytics in my Master's degree at SpbPU. Lectures are delivered in Russian. I have lived in Russia long enough, and I can speak Russian! I have always believed that Russia provides applied education for the most part. Here you acquire skills that will be useful to you later in life. Open Doors is a great opportunity for international students who want to study at Polytechnic University for free.
Tonny Mayambala
Uganda. The winner of the Open Doors International Olympiad
University foundation programs
Degree programs in Russian
International programs in English
PhD programs
Double Degree programs with partner universities
Short-term programs (Russian language study programs; Semester abroad; Summer and winter schools; Study placements and internships)
Fields Of Study
Civil Engineering
Energy Efficiency and Energy Saving Technologies
Technosphere Safety
Power Engineering
Mathematical Modeling
Intelligent Systems and IT
Materials Science and Metallurgy
New Materials and Additive Technologies
Physics, Plasma Physics
Micro- and Nanoelectronics, Telecommunications
Biomedical Technologies
Business and Entrepreneurship
Economics and Management
Saint Petersburg is a unique city. Every year thousands of international students from all over the world come to study in the city on the Neva River.
Russia's second largest city and the northernmost city among the world's largest cities
The cultural capital of Russia—the entire historic center of the city is included in the UNESCO World Heritage List, like in Rome, Paris, and Venice. It boasts around 8,000 places of interest
The Venice of the North—the city is situated on 42 islands and has over 340 bridges
The most fantastic natural phenomenon — White Nights!
Cosmopolitanism and security
One of the largest transportation hubs in Russia: Pulkovo international airport, five railway stations, a seaport
Proximity to European borders—only 2.5 hours' drive
QS TOP 10 most affordable cities for students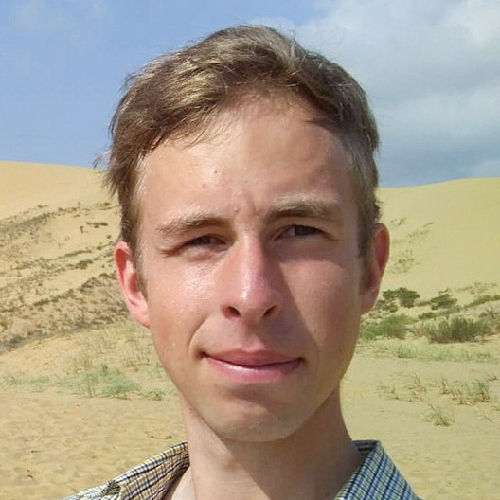 I decided to come to Russia because I want to master the Russian language. Also, I like the country in general. I chose Saint Petersburg because of its cultural heritage and its location near the sea. Since I am currently studying on the University foundation program, my favorite subjects are Russian literature, Russian history, and the Russian language. I'm mainly focusing on the language lessons. It's great that Polytechnic University offers such a comprehensive program preparing foreigners for university studies and that it is also open to everyone interested, such as future interpreters.
Support And Adaptation Programs
Creating a favorable environment for international students is one of the crucial tasks of Polytechnic University.
SPbPU has a few organizations adapting international students and integrating them into the university community. They provide comprehensive support, from meeting at the airport, helping with documents, solving daily life problems, to organizing entertainment activities. Both Russian and international SPbPU students are involved in their work.
Student Life
Academic, research and entertainment events, amateur contests, and professional sports competitions, volunteer and creative projects such as: Russian Language Day, Alexander Pushkin Day, Let's Get Acquainted, Happy New Year, language clubs, etc.
Annual joint events with foreign partners (e.g., Student Project Marathon: work on real projects in various areas (from IT to materials science) under the supervision of experienced advisors)
Sports
70+ sports clubs
The modern sports center including a swimming pool, a stadium with two football fields and an ice hockey rink, tennis courts, basketball and volleyball halls, halls for wrestling and boxing, a weightlifting gym, a climbing wall, fitness facilities, a skiing center
3 SPbPU country camps
The Southern Camp—University recreational complex on the Black Sea coast
18.04.2021