Saint-Petersburg State University of Industrial Technologies and Design. Opportunities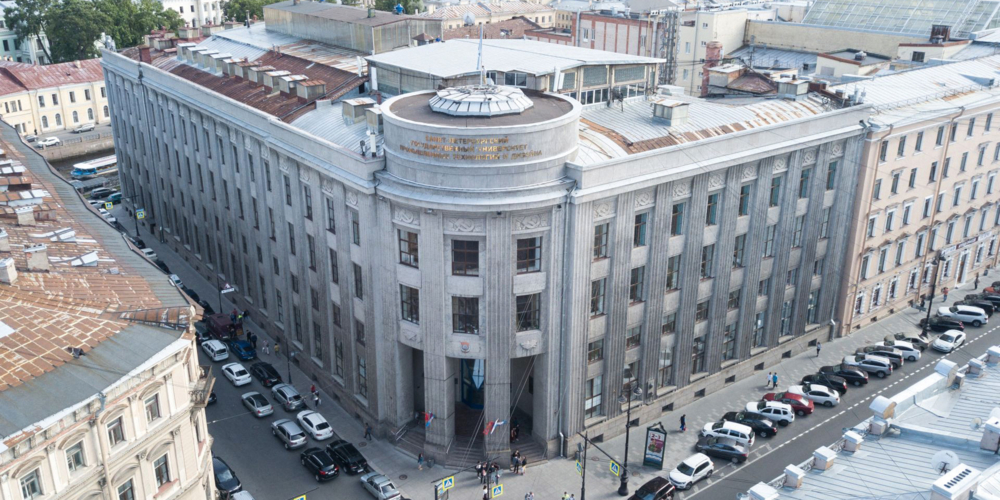 1,500
international students from 42 countries
1,500
international students from 42 countries
SPbSUITD is a leading university for arts and technology in Russia. Major fields of study are design, fashion industry, technologies of light, printing and pulp and paper industry, chemical engineering, heat and electric power engineering, IT in design and media industry, journalism, advertising and public relations, tourism, economics and management.
In 2021, the university entered the Top 100 leading Russian universities as part of the Priority 2030 state program as a training leader in the light industry (smart textile, smart clothing, composite materials with new properties) and the pulp and paper industry (environmentally friendly zero waste industries) as well as digital industrial design.
Career guidance abroad
Participation in education fairs, commissions to select foreign citizens to study within the Russian Government quota
Career guidance meetings and master classes in different fields
Free art courses
Instructional lectures on the university's major subjects
Tuition fees per year
72,000 – 468,000 RUB
Admission
The university holds the Culture and Art Olympiad. Winners and prize-winners from among foreign citizens are admitted within the Russian Government quota.
To enroll in fee-paying places or places within the Russian Government quota, applicants may just submit a portfolio of creative works (drawing, painting and composition works, 4-5 for each subject).
For inquiries regarding admission, feel free to contact us at oria@sutd.ru
sutd.ru
VK – @priemsutd
Twitter – @SutdNews
Youtube – @SPSUTD
Preparatory department for foreign citizens
It provides training for applicants with no or low Russian language proficiency (offline and online). Participants are accommodated in the dormitory.
Educational programs offered by the Preparatory Department
Migration registration
SPbSUITD Registration and Visa Department will consult and assist international applicants and students in executing documents for legal residence in Russia.
Execution of an invitation to enter Russia for studying
Execution of a multi-entry student visa upon arrival in Saint Petersburg
Consultation on getting a health insurance policy
Meeting and accompanying foreign citizens (available upon individual request)
We will answer all your questions about the execution of documents for legal residence in Russia
Accommodation
All educational buildings of the university are located in the historic center of Saint Petersburg
Student dormitory housing is guaranteed to full-time students, including fee-paying students
The campus comprises six 15-story high-rise buildings in the city districts with well-developed infrastructure. One room accommodates 2-3 persons
Accommodation fee per month:
2,800 RUB – for fee-paying students
900 RUB – for state-funded students
Security
All university facilities provide:
strict access control
video surveillance aiming to prevent offenses
security posts, on duty 24/7
regular inspections
To prevent the spread of Covid-19 all facilities are fitted with sanitizing and air recirculation equipment.
Adaptation
Adapters is a program that helps first-year students adapt to a new learning environment and new people.
International Student Center holds round table discussions and organizes speaking clubs and tours. It collaborates with other student associations of the university, assists students in complying with the migration and visa regulations in Russia, helps them with language adaptation.
Psychosocial and Acmeological Support Center offers students counseling services, if necessary.
Student brigades include pedagogical, archaeological, agricultural, ecological, volunteer brigades, and the train hosts brigade.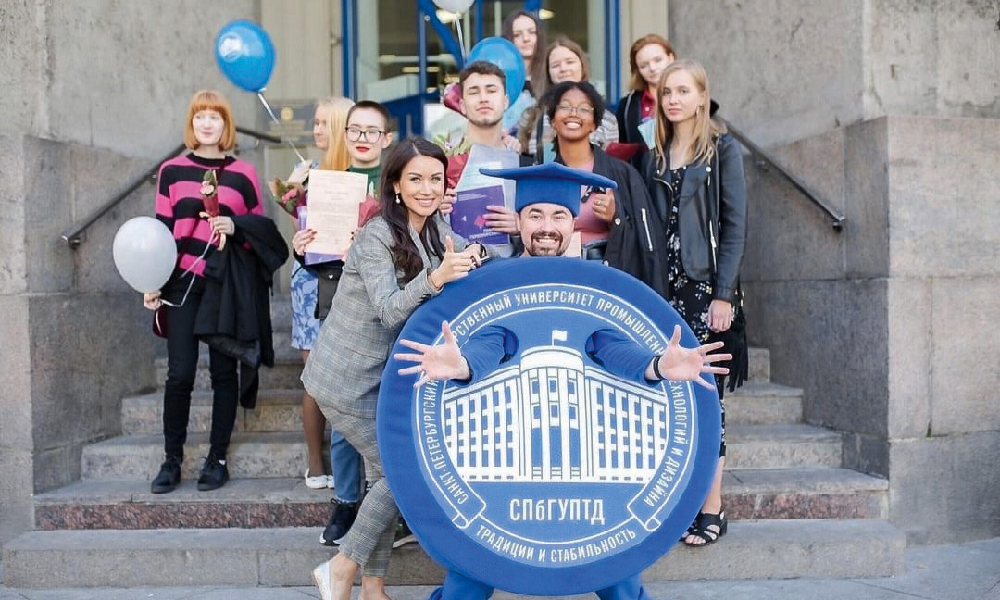 Sports
The university takes part in over 70 student championships in the city.
Needles Cheerleading Team ranks among Top 5 student cheerleading teams in the world. The male and female basketball teams rank among the best university teams in Russia.
Projects of the future
In 2020, the university launched a high-technology platform for teamwork on the Projects of the Future. The platform is called "Boiling Point – IndTech Design." It aims to develop the sector of the creative economy, digital design, and technologies. Here students can find like-minded people, hear experts' opinions, use state-of-the-art equipment, and implement their ideas.
Self-development
SPbSUITD students have access to advanced library systems, including exclusive paid resources. They can use them from anywhere in the world, including the university campus.
Entertainments
The university holds a lot of bright major events aiming to quickly adapt international students to new cultural traditions. Among them are:
Cultural project "Ball in the Best Traditions"
The first-year student festival "Mom! I am on the Stage"
The Beauty and Talent contest "Miss SPbSUITD"
Classical music concerts
25.08.2022