The Russian Language Leads To New Opportunities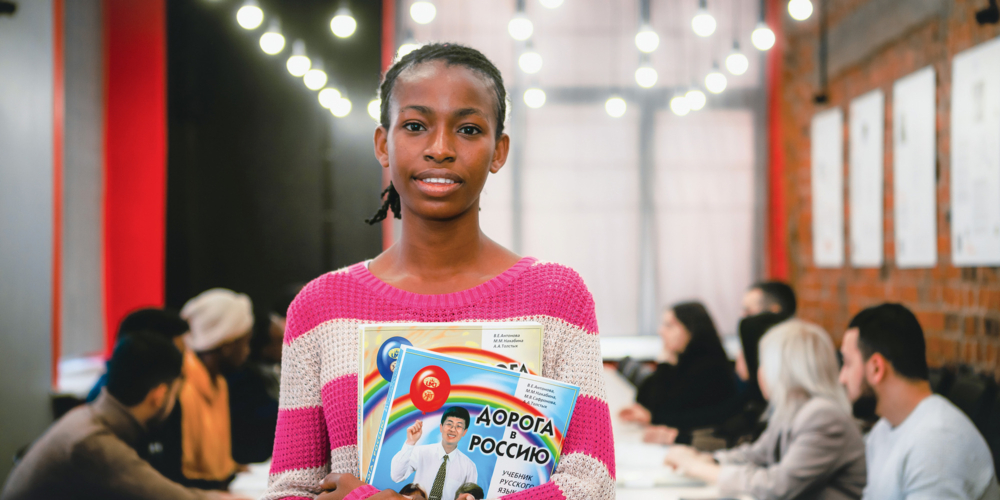 The richness of Russian linguoculture is comparable with the boundless spaces and resources of Russia, its humanistic values and opportunities provided for people by our country: education, career, research, social and personal development. That's why every year thousands of students from all over the world embark on their journey to Russia starting with learning Russian as a foreign language.
At Baikal School of BRICS – the international school of Irkutsk Polytech – hundreds of students master educational programs in foreign languages, and Russian as a foreign language is one of the most sought– after languages. The specialists at the Department of Humanities of BS BRICS are responsible for the development of communication skills and know that this is a key to mastering cultural bearings and social practices, as well as a ticket to academic and professional success of students.
Overcoming obstacles
In 2022, BS BRICS conducted the study devoted to acculturation of foreigners studying at INRTU. More than 200 students from Asia, Africa, Europe, South America, and the CIS countries took part in the study. The data analysis showed that as early as the stage of choosing a major as well during the first linguocultural immersion it was important for international students to have support building self-confidence and motivation to overcome a language barrier.
For example, choosing engineering majors at the Siberian university, many students are afraid that it will be very hard to study the "difficult" Russian language and master an engineering profession at the same time, and it will be difficult to undertake an internship, find a job and build a career due to poor awareness of the region's industries. Most English-speaking students are sure that they will be able to use the international language to solve personal and academic tasks, and they feel shocked when they realize that it is often impossible to do this. The multicultural academic environment makes us restructure the behavioral models established in the national education systems. The key point in overcoming these obstacles is to explain, support, create a healthy mindset, and turn problems into advantages.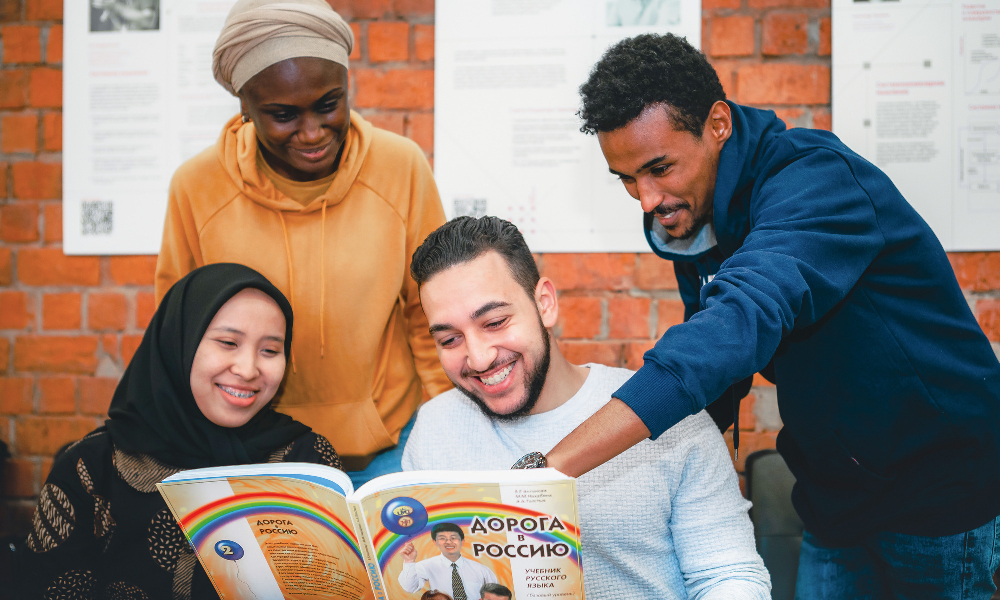 Active adaptation
Along with the traditional international student support services of INRTU such as the Center for International Services (visas, insurances, hospitality), the Academic Mobility Department (international grants, internships), the Language Testing Center (Russian as a foreign language proficiency certificates), the Department of Humanities implements a number of innovative educational projects aimed at active adaptation. It turns out that international students not only adapt to a new environment but also change their academic environment themselves. This allows them to avoid feelings of helplessness and loneliness noted in the study as the most negative feelings.
Integrating disciplines of curricula
INRTU's educational programs contain a set of language disciplines, including one or two foreign languages as well as integrating disciplines such as business communication basics and cross-cultural communication. At BS BRICS, the steering documents for these disciplines include a cultural and adaptation component: cross-cultural flexibility and tolerance skills, affirmation of the common cultural academic values uniting the multinational student community.
During classroom studies, students undergo self-diagnosis of academic groups identifying difficulties, lay down cultural universals and values that neutralize contradictions, and develop a strategy choosing events and projects that will help new students adapt and will change the university's educational landscape.
The Middle of the Earth Project
The first project suggested by students is implemented at INRTU with support from the Ministry of Education of Russia. The open digital educational platform for international applicants and students will present Russian academic culture and help foreigners with linguocultural adaptation taking into account the regional specific features of the Baikal region and particular characteristics of studying at INRTU.
Massive open online courses which you can take remotely will become working tools. The courses develop proficiency in Russian as a foreign language and present the natural and cultural heritage of Lake Baikal and the Irkutsk Region as well as the region's academic environment and educational infrastructure. They integrate survival threshold communication skills and valuable information which will help applicants make a decision at the stage of choosing a course, university or program and will make the first months of stay at INRTU more comfortable.
The Russian language and its great contribution to civilization is indisputable. This is not only a language of great literature and culture, this is, as Aleksey Tolstoy puts it, an inexhaustibly rich and clever tool of social life of millions of people living in different parts of the Earth, their thoughts, feelings, hopes, and a great future.
At INRTU, studying Russian as a foreign language helps preserve the traditions of national higher education and opens up new opportunities.
The information has been prepared by Svetlana Vladimirovna Latysheva, Head of the Department of Humanities, Baikal School of BRICS, INRTU
28.10.2022