Where To Search For The Information On Russian Universities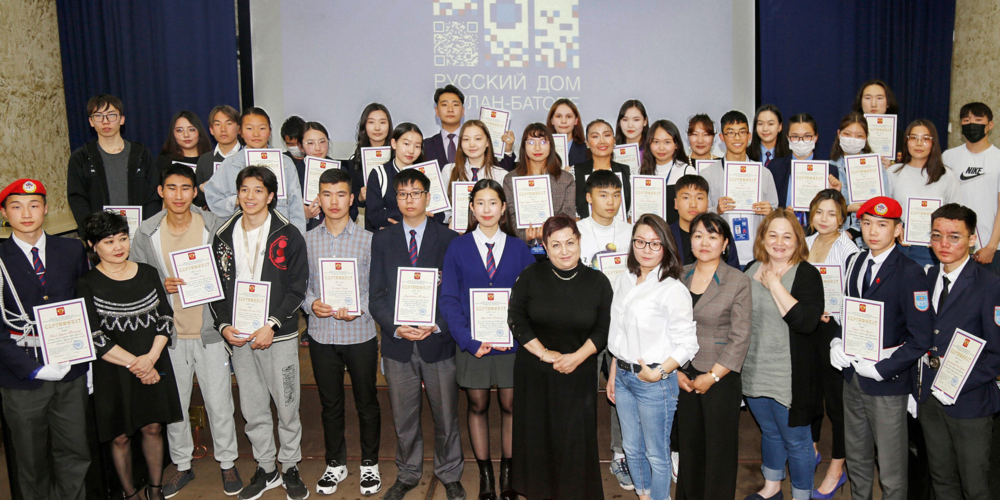 People mostly search for the information on Russian universities on social media platforms (the page of the Russian House in Ulaanbaatar on Facebook (Meta is banned across the Russian Federation) has 25,000 followers), from relatives and friends, on the website of the Ministry of Education of Mongolia, radio and TV.
The Russian House hosts live streams on Facebook (Meta is banned across the Russian Federation), online education fairs, career guidance events with the participation of universities. Such online meetings have been actively introduced since the second half of 2021.
The information on the study opportunities in Russia is disseminated through Russian Language Centers (RLC) supervised by the Russian House. There are 53 RLC throughout Mongolia: 24 in Ulaanbaatar and 29 in aimaks.
Russian language Olympiads in aimaks allow gifted children from faraway provinces to obtain certificates that guarantee free tuition at Russian universities funded by the Russian Government.
The Russian House actively cooperates with Russian schools where Mongolian citizens study. For example, with the branch of Plekhanov Russian University of Economics – 1,700 students, the joint Mongolian-Russian school № 3 – 2,700 students.
About admission to Russian universities
The Rossotrudnichestvo representative office is Mongolia's single operator to recruit foreign citizens to fill the Russian Government quotas. Applicants register on education-in-russia.com and participate in the portfolio competition.
The portfolio competition has been held at the Rossotrudnichestvo representative office in Mongolia since 2020. In pre-covid times, the representatives of top Russian universities used to come to Mongolia and conduct selective tests.
Young people planning to apply as first-year university students are interviewed. These are mostly school leavers who finished schools using Russian educational programs. Other Mongolian applicants join the preparatory faculty, so the portfolio competition is held for them.
To pass the competitive selection and make the list of candidates, young people should take an active part on the Olympiads on major subjects, as well as in the Russian language and other subjects competitions. University Olympiads add some points to the candidate's portfolio, and their public and volunteering activities and participation in sports and cultural and educational contests and festivals, research and practice conferences are also taken into account.
We recommend that those dreaming of studying in Russia follow the page of the Russian House in Ulaanbaatar on Facebook (Meta is banned across the Russian Federation) which contains detailed information on requirements and conditions for participation in selective tests.
From now on, each candidate becomes personally responsible, which is the first step towards completion of selective tests.
25.08.2022