Bachelor's program
Department of Airports and Air Transportation,
Department of Life Safety,
Department of Radioelectronic Systems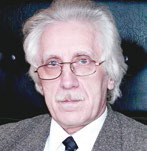 Valeriy BALYASNIKOV,
Head of the Department of Life Safety
Tel. +7 812 704 18 18
E-mail: info@spbguga.ru
Awards and achievements. The Department of Life Safety was repeatedly awarded 1st place at the Best Training and Material Foundation of Civil Defense contest.
Teaching staff. The majority of the teachers have scientific degrees and general education according to the specialization. The employees of Vozdushnye Vorota Severnoy Stolitsy, Inc., Pulkovo Airport, Sibir Airlines, etc. are involved in the educational process.
Facilities and resources. The University successfully carries out the educational program with the help of modern technical foundation which includes laboratories, computer, methodical and other specialized classrooms. The ground base and laboratories of airports and airline companies are available for practical classes and research. Sports and exercise facilities are available to students.
Education. Students participate and win in many scientific conferences, contests, Olympiads: All-Russian Contest of Final Qualifying Essays, "Young Scientists of the Transport Industry" (Moscow, Ministry of Transport of Russian Federation), Youth Educational Conference "Transport Supply of the Arctic Zone," VI International Forum "The Arctic Region: the Present and the Future" and others.
Strategic partners. The graduates are successfully employed by companies and organizations in the air transport field: Sheremetyevo International Airport, Vnukovo Airport, Aeroflot, Rossiya Airlines. The University actively cooperates with air transport companies, organizes and carried out student practice at the airports of Anapa, Krasnodar, Sochi, Omsk, and others.
Future professions. A specialist (engineer, manager, supervisor, agent, dispatcher) of airport and airline services: ensuring aviation security, radiotechnical flight support, airfield flight support, ground handling of flights, coordination and dispatch center.