Belgorod State University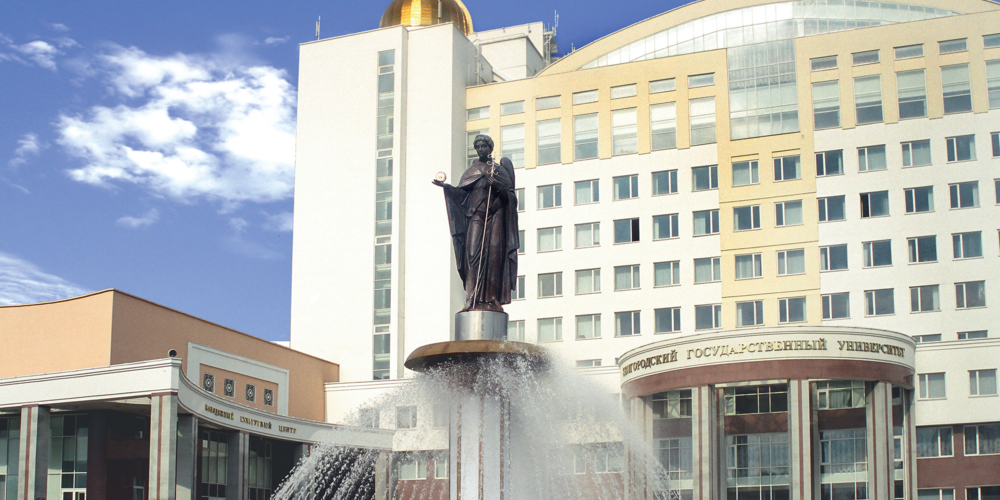 4,200+
international students from  103 countries
5,000+
graduates every year
4,200+
international students from  103 countries
5,000+
graduates every year
NRU "BelSU" is the region's largest academic and cultural center and offers 269 higher education programs. NRU "BelSU" is also a flagship university of the Shanghai Cooperation Organization University in such areas as Nanotechnology, Regional Studies, Ecology, Economics, Pedagogy, and Information Technology.
NRU "BelSU"
has Belgorod Institute of Food Sciences at Dezhou University
has the faculty established jointly with Karshi State University
implements 28 joint double degree programs and academic mobility programs with 9 countries
bsuedu.ru
VK – @beluniversity
Telegram – @bsuedu
Telegram – @interhelp
Rutube
Tuition fee per year
2,380 – 4,900 USD
Admission
You can get into NRU "BelSU" in the following ways:
On a state-funded basis
Apply on the portal education-in-russia.com (December-February)
Pass the competitive selection
If you successfully pass the competitive selection, get a referral for study
Submit your document package to the university
Submit your enrollment consent
On a fee-paying basis
Submit your document package within the established deadlines
Pass entrance exams
If you successfully pass your exams, sign the enrollment contract
Pay your tuition fee
Application dates
Bachelor's/Specialist's programs June 1 – July 10
Master's programs June 1– August 4
PhD programs June 1– August 10
Residency programs June 1– August 4
You can submit the documents required for admission:
Online, in Applicant's Personal Account
In person, to the address: Room 267, Building 2, 14 Studencheskaya Street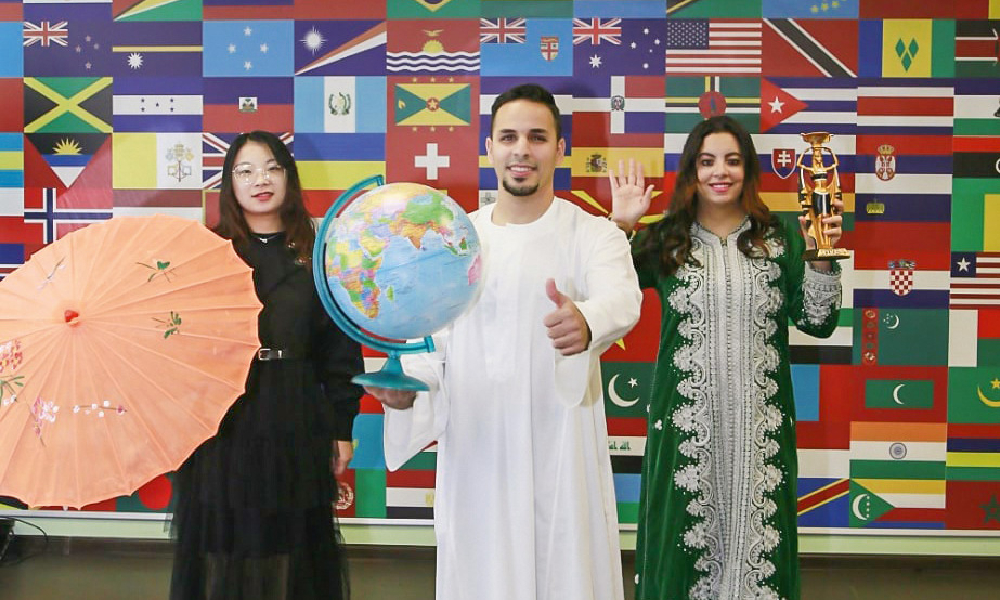 Required documents
Copy of passport with a notarized translation into Russian
Copy of academic credentials with transcripts and a notarized translation into Russian
Academic credential recognition certificate (if necessary)
Recognition of academic credentials
Chinese citizens planning to study in Russia must have their academic credentials recognized. This procedure will confirm the importance of the document proving their previous education – school leaving certificate, university diploma.
The recognition procedure is often confused with the legalization procedure. That is why it is important to know that the legalization procedure confirms the authenticity of the academic credential and its compliance with the issuing state's legislation. The recognition procedure confirms that the credential belongs to a particular person, is authentic and gives the right to apply to NRU "BelSU."
You can have your academic credentials recognized at the regional resource center "Expert Center for Evaluation of Foreign Academic Credentials" of Belgorod State University.
Natalia Konik
​​​​​​​+7 4722 301-300, ext. 2049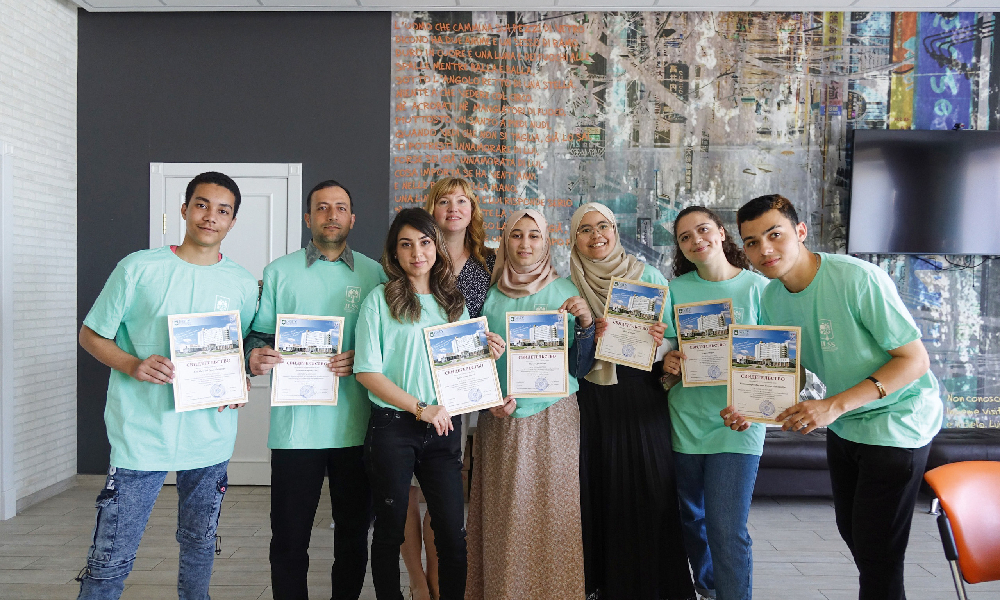 Preparatory Faculty
The Preparatory Faculty of NRU "BelSU" offers pre-university training for foreign citizens to pursue higher education programs (Bachelor's, Specialist's, Master's, PhD programs) in the following areas:
Humanities (Russian Language, Literature, History, Social Science)
Medicine and Biology (Russian Language, Physics, Chemistry, Biology)
Natural Sciences (Russian Language, Mathematics, Physics, Chemistry)
Engineering and Technology (Russian Language, Mathematics, Physics, Informatics)
Economics (Russian Language, Mathematics, Social Science, History)
Duration 6 months, 1 year, and 1.5 years.
While studying at the Preparatory Faculty, international students participate in a wide variety of events aimed at facilitating adaptation of international students to a new socio-cultural and learning environment. Emphasis is placed on getting acquainted with the country's culture, festivals and traditions.
The concert "Let's Get Acquainted" is a calling card of the NRU "BelSU." At this concert, students from all over the world get the opportunity to present the culture of their country to the university and get acquainted with other peoples' customs.
Apply for studies at the Preparatory Faculty
Send a copy of your passport with a notarized translation into Russian to e-mail@bsu.edu.ru.
In the subject line of your e-mail, write: Admission to the Preparatory Faculty_1 year.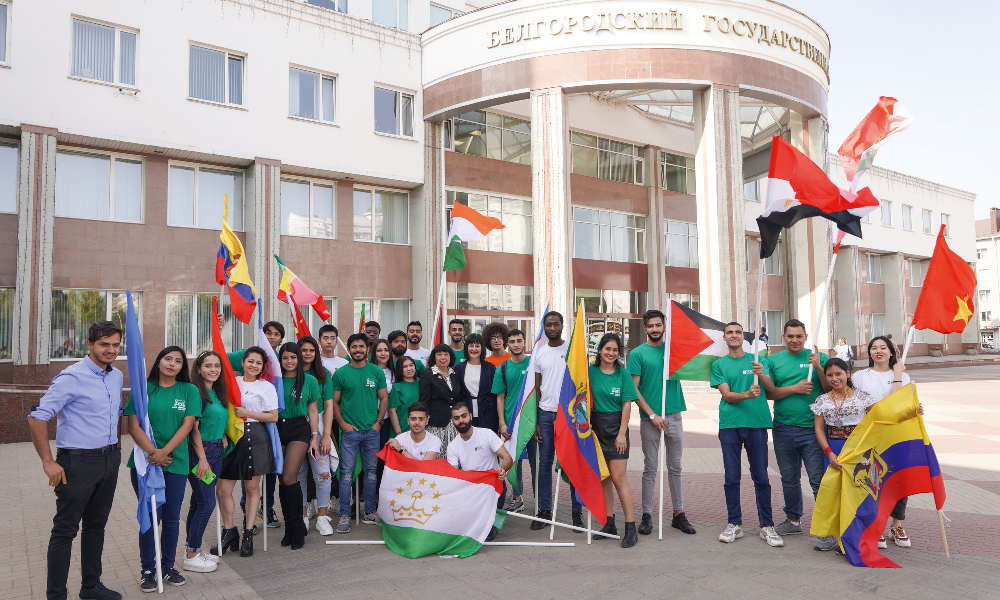 Arrival and adaptation
The specialists of the Department of International Cooperation, tutors, international student support specialists at the institutes as well as active members of specialized student associations join their efforts to meet and accompany students to the university, assist them in executing documents and getting health insurance, and help them check in at the dormitory.
The Registration, Accommodation and Visa Support Department offers comprehensive assistance in searching for and choosing rental accommodation.
The university has the Chinese compatriot association and the Chinese Language and Culture Center.
Many Chinese citizens who completed their studies at NRU "BelSU" got unique competencies and have already been largely successful in fulfilling themselves. Among them are:
Wang Mingwei, a NRU "BelSU" PhD student, Assistant at the Institute of Cross-Cultural Communications and International Relations
Liu Yawei, a NRU "BelSU" PhD student, Assistant at the Institute of Economics and Management
Zhao Pengbo, a NRU "BelSU" graduate, NRU "BelSU" Ambassador in the People's Republic of China
28.04.2023