Derzhavin Tambov State University. Acquaintance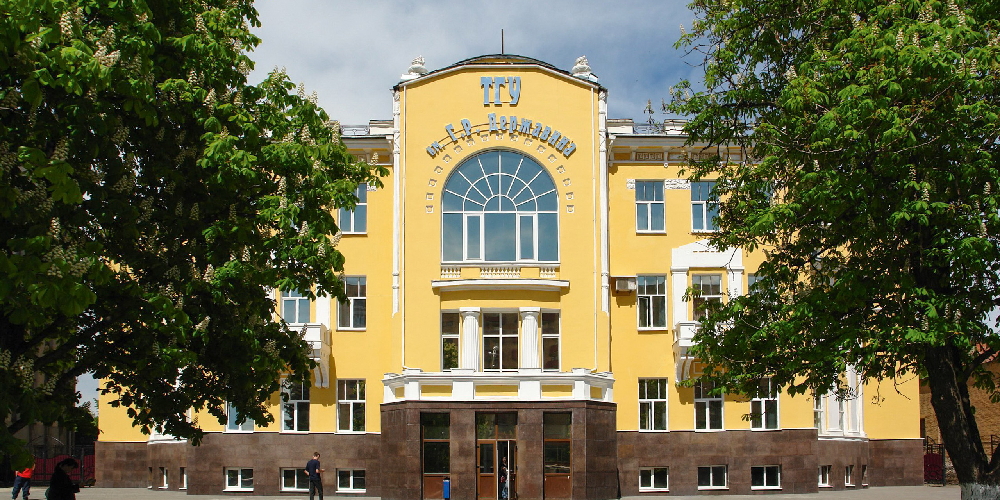 1
military training center
40
leading scientific schools
75
research centers and laboratories
5
honored science workers of Russia
> 150
educational programs
2,800
international students from 67 countries
1
military training center
40
leading scientific schools
75
research centers and laboratories
5
honored science workers of Russia
> 150
educational programs
2,800
international students from 67 countries
Tuition fees per year
Bachelor's programs 159,000 RUB and more
Specialist's programs 159,000 RUB and more
Master's programs 159,000 RUB and more
Residency programs 189,000 RUB and more
> 1,700 state-funded places
Starts on June 18
Regulations, stages, deadlines
Entrance exams
In person
Online – taking tests in Applicant's Personal Account
Additional entrance exams (professional or creativity exams) are held offline only.
Admission Office
International Cooperation
132 cooperation agreements with partners from 34 countries
DoubleDegreePrograms
Philology (Russian Language and Cross-Cultural Communication major), 2+2, Tianjin Foreign Studies University, China
Economics (Banking and Finance major) and Tourism, 3+1, Samarkand Institute of Economics and Service, Uzbekistan
Academic Exchange Programs
International Slavic University "Gavrilo Romanovich Derzhavin," North Macedonia
University of Luxembourg, Luxembourg
Hainan University, China
Charles University, Czech Republic
I graduated from Derzhavin TSU in 2016 with a degree in Law. Thanks to my highly proficient teachers, I was ready for self-improvement and further professional development right from the start. Since then, I've been moving forward and progressing. Thanks to my Russian education, I was able to continue my studies in the USA. I work at the UN headquarters and am involved in reforming global policy in water resources and human rights.
Fillemon Shikomba -
Namibia. He works as a legal counsel for the United Nations Organization (New York, USA)
Popular Degree Programs
Applied Mathematics and Informatics
Environmental Sciences and Natural Resource Management
Infocommunication Technologies and Communication Systems
Clinical Psychology
Economics and Management
Sociology
Law
International Relations
Advertising and Public Relations
Service
Tourism
Journalism
Pedagogical Education
Linguistics
Philology
Physical Education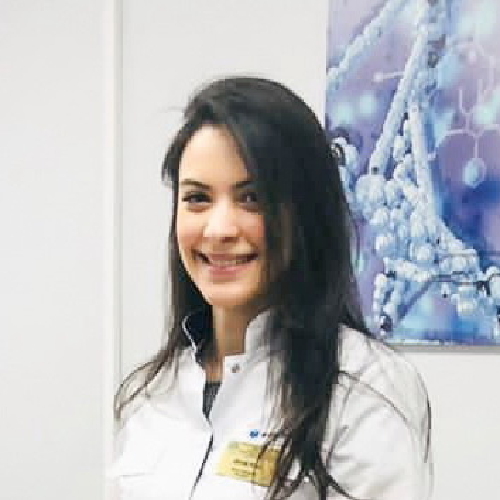 Derzhavin TSU was the first stage of my studies. It's here that I got my first medical knowledge pursuing a degree in General Medicine. Here I started studying Russian, which is of help to me in my career now. I am a first-year PhD student in Cardiology at I.M. Sechenov First Moscow State Medical University. I can freely communicate with my patients and colleagues in Russian. I have a lot of Russian friends who have become my second family.
General Medicine
Dentistry
Pediatrics
16 residency programs
Derzhavin University prepares Indian students for FMGE (Foreign Medical Graduates Examination). Passing the assessment test entitles Indian citizens with an overseas medical qualification to practice medicine in their country.
Training and laboratory facilities: specialized laboratories and classrooms, the Anatomy Museum, the cabinet of medical curiosities at the educational museum, the accreditation and simulation center, the Doctor Profi multidisciplinary clinical center.
TSU Medical Institute is included in the World Health Organization list
Preparatory Department
During pre-university training, international applicants will reach B1-B2 levels in Russian, adapt to life in Russia, get to know the city well, realize that they have chosen the right degree program.
Duration: 1 year
Study areas: medicine and biology, humanities, natural sciences, economics.
Tuition fee: 65,000 RUB and more
Apply to TSU online:
Fill out the application form
Apply in Applicant's Personal Account
Required documents:
Passport, a notarized translation of passport
Academic credentials (certificate), a notarized translation of certificate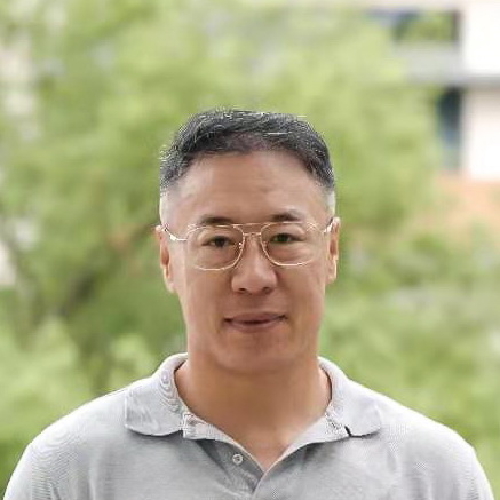 Derzhavin TSU has played a pivotal role in my professional career. I pursued my PhD degree here and defended my thesis in 2003. Studying at Derzhavin TSU not only broadened my career horizons. It also let me immerse myself in the multicultural learning environment. This experience was of the utmost importance. I experienced scientific and creative enrichment by studying the Russian language, society, science. Today I am Dean of the Faculty of Russian Language of Hainan University, one of the top Chinese universities, and strongly support TSU's cooperation with Hainan University in education and culture. To my mind, Derzhavin University deserves credit for offering its students excellent opportunities for professional development and personal enhancement, acquisition of cross-cultural communication skills based on mutual understanding and mutual respect between representatives of different countries and peoples.
Ping U -
Professor, Dean of the Faculty of Russian Language of Hainan University, China
Summer And Winter Schools
Participants expand their knowledge and skills within their majors, study Russian intensively, get acquainted with the region, Russian culture, traditions, and history.
Linguoculturology school "I speak Russian"
Russian language and culture lessons in the classroom
Cultural linguistics lessons outside the classroom
Museum tours in the Tambov Region
Theme nights
Master classes
Adaptation
Tutor, legal, psychological support for international students
Socio-cultural and linguistic adaptation
Exciting Events Calendar
Derzhavin Assembly all-university graduation ceremony
Derzhavin Mile cross country race
Derzhavin Ski Track sports festival
Person of the Year personal achievements contest
Student Spring amateur creativity festival
International Student Festival "Days of National Cultures at Derzhavin TSU"
Sports
Sports palace
Sports and recreation center
Fitness center
Skating rink
Stadiums
Swimming pools
Galdym recreation camp
> 25 sports clubs:
Summer and winter polyathlon
Men's and women's volleyball
Men's and women's basketball
Track and field
Football, cheerleading, eSports
Hockey
30.06.2021