Education in Russia for Ethiopian Citizens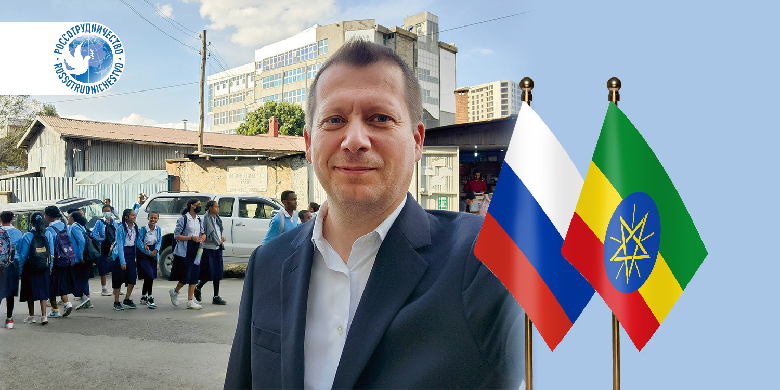 Russia and Ethiopia have 125-year experience of diplomatic relations, including cooperation in education and science. Over this period, several generations of specialists have been trained in various fields. However, despite that, there is a fierce competition in education between the universities in Russia, North America, Europe, and China today. Alexander Evstigneev, Head of the Rossotrudnichestvo Representative Office in Ethiopia, talks about the advantages of education in Russia, the path applicants have to follow from school to university, and the prospects for Ethiopian graduates of Russian universities.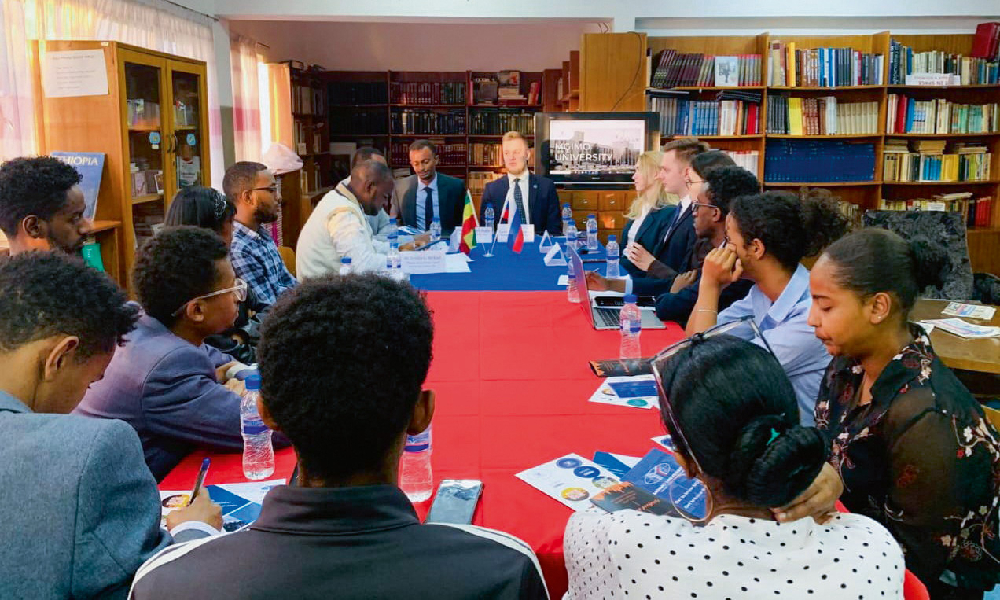 History of cooperation in education
The attitude to education in Russia is mainly determined by the long-standing friendship between Russia and Ethiopia, with 125 years of diplomatic relations including long-lasting and fruitful cooperation in education.
For example, the Soviet Union built a technical school for 1,000 people in the city of Bahir Dar at the beginning of the 1960s. Later, it was granted the status of an institute, and it operates as a structural subdivision of Bahir Dar University now. We should also mention the continuity of generations in particular families. It is not unusual to see parents, who are graduates of Soviet and Russian universities, sending their children and even grandchildren to study in Russia. Moscow and Saint Petersburg are not the only study destinations, and Ethiopian students enjoy studying at universities in Central Russia, Ural, Siberia, and the Far East.
Indeed, the words "cooperation in education" and "education in Russia" matter a lot in Ethiopia. But, despite Ethiopian applicants showing a traditionally great interest in studying at Russian universities, we should harbor no illusions. Here, in Ethiopia, we (Rossotrudnichestvo) work under fierce competition as Chinese, Indian, Turkish, European, and US universities also compete for applicants.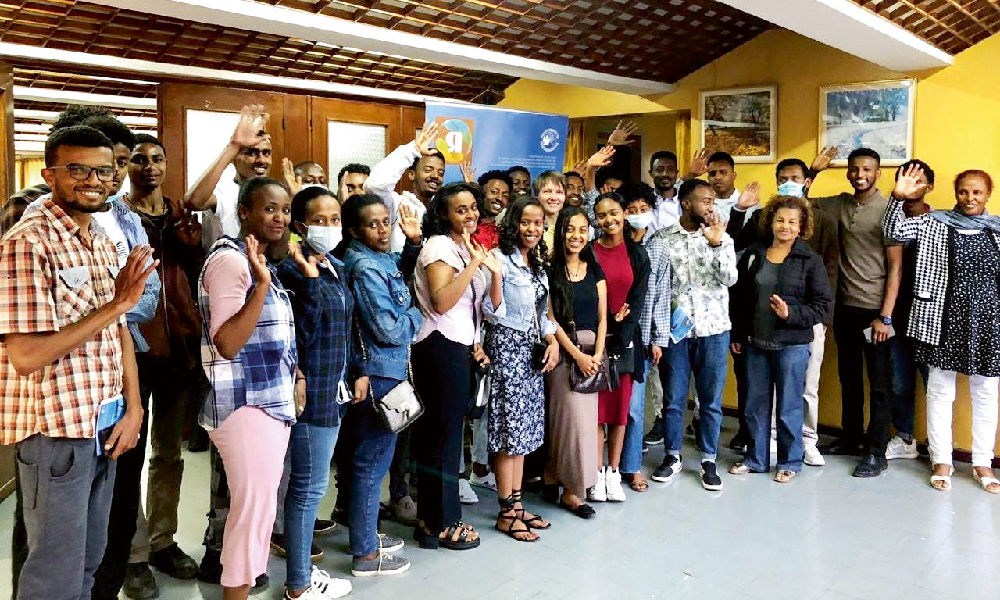 Prospects for Ethiopian graduates
What prospects do Ethiopian graduates of Russian universities have? They have two options.
The first option is to build a career in Russia. For example, two Ethiopian doctors, who are graduates of Irkutsk State Medical University, work in my native town of Tulun in Siberia now. They are successful, are loved by patients, and are treated very well.
The second option is to go back to their home country. They must work for three years under the auspices of the relevant ministry that sent them to Russia. This is a kind of their duty to their country that has invested heavily in the education of its citizens.
Naturally, Ethiopia would prefer Ethiopian graduates of Russian universities to come back. The dynamically developing country experiences a staff shortage. The most popular fields of specialization include the whole range of classical fields of study such as medicine, pedagogy, engineering, and agronomy. There is a huge interest in the fields related to a new technological paradigm. These are space, microelectronics, robotics, artificial intelligence, atomic industry, and biomedicine, i.e. the fields that allow us to take a look into the future and create the future even now.
The most popular fields of specialization include the whole range of classical fields of study such as medicine, pedagogy, engineering, and agronomy.
Ways to enroll
There are several ways for Ethiopian citizens to enroll at Russian universities.
The Russian Federation quota (scholarship)
Ethiopian citizens have two options to get an education quota.
Passing the competitive selection at the Ministry of Education of Ethiopia. The Ministry collects the information on staffing needs of other ministries and government agencies in Ethiopia for the next few years, selects the best candidates, and submits their documents and portfolios to us. As a coordinator of this process, we must verify the documents and portfolios, add them to the database on the Education in Russia website, and compile the ranking lists based on the comparative analysis of candidates' academic performance.
Applying on equal terms with Russian citizens. Anyone interested can enroll at a Russian university independently, undergoing the competitive selection process through Rossotrudnichestvo. In this case, candidates submit their documents themselves on the Education in Russia website. If applicants show academic excellence and have a portfolio, they are very likely to go to study in Russia. There are plenty of such examples.
Another opportunity is targeted recruitment. For example, Rosatom State Corporation selects candidates for training atomic engineering experts. This is a great practice with great potential for cooperation. It would be great if major Russian companies entering the Ethiopia market also offered education quotas for Ethiopian citizens. The same is true of the sectoral Russian ministries. Here the Rossotrudnichestvo Representative Office is ready to help in every possible way, providing technical support and assistance in registration of candidates and doing paperwork.
Admission on a contract basis. In this case, applicants send a request to the chosen university, and, after undergoing all necessary admission procedures, conclude an enrollment contract.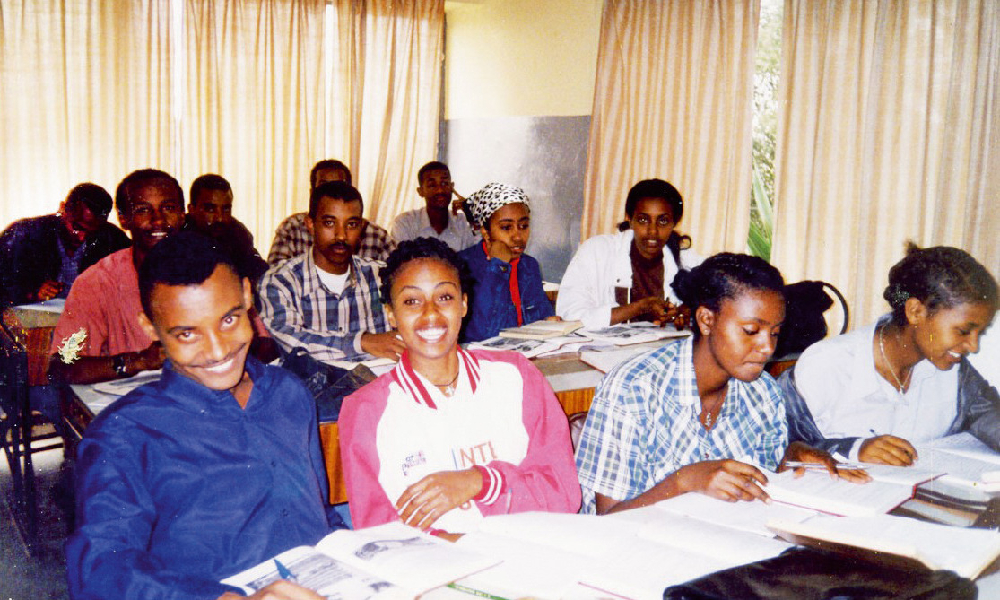 Creating awareness
Family is still the first and the most important source of information for applicants. If grandparents, parents, and other relatives studied in the Soviet Union or Russia, they advise their children and grandchildren to apply to Russian universities.
The Russian Embassy in Ethiopia announces the start of the selection campaign on its web resources and in mass media. Later, the Rossotrudnichestvo Representative Office in Ethiopia makes active efforts to inform the audience, interested in education abroad, through all available channels. We post the information on the Internet and on our social media platforms. We have started rather fruitful cooperation with the Ministry of Education of the Federal Democratic Republic of Ethiopia that communicates up-to-date information to Ethiopia schools.
Education fairs are a perfect format of communication. It is one thing to see the offer and invitation on the Internet or in newsletters, and it is another thing to meet face-to-face, have a talk, smile at each other, and understand who those Russians from a distant northern country inviting us to study are.
Russian language
Education in Russia is inextricably linked with studying the Russian language. And there are two possible ways to master the language.
The first way is to enter the preparatory faculty, where students attend Russian language courses throughout the year, after which they can pursue their degrees.
The second way is to study Russian at school so that applicants speak Russian well enough to communicate. Today the Russian Center of Culture and Science in the city of Addis Ababa (The Pushkin Center) offers Russian language courses.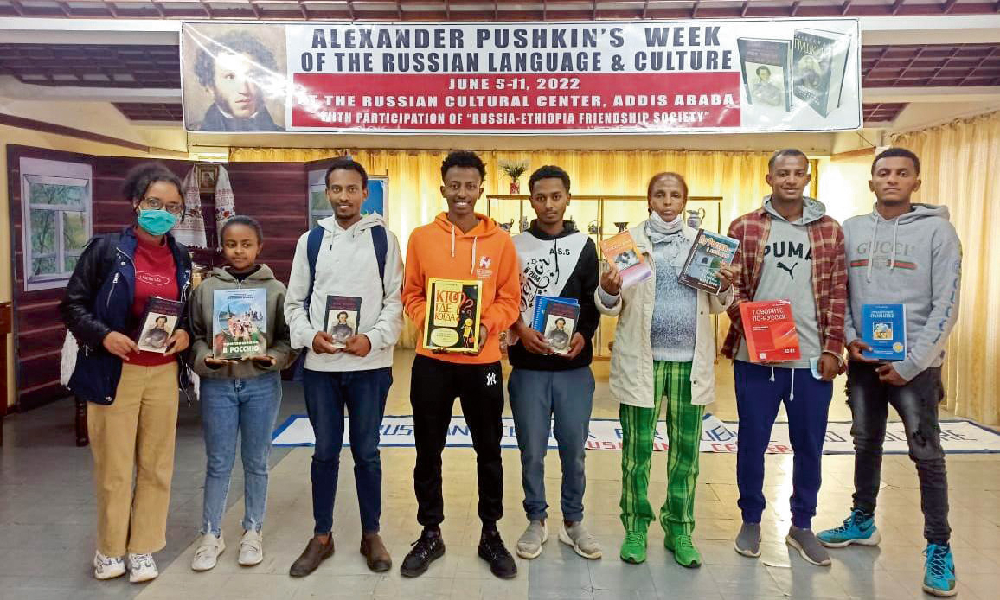 Instead of an epilogue
Two years ago, 35 Ethiopian applicants were sent to Russian universities within the Russian Government quota. In 2023, the quota included 100 places. Also, 100 quota places were allocated for the 2024/25 academic year. Despite the fact that education in Russia is free for Ethiopian undergraduate and postgraduate students, the cost of air tickets and accommodation and related expenses could be a great obstacle. In this respect, the Ethiopian government provides financial support to its students going to study abroad and in Russia in particular. Taking into account the complexity of the process of admission to universities abroad, it can be said that those who finally become students are the best of the best.
Today we can see that Russian universities have a strong interest in Ethiopian applicants. The Russian universities' representatives come here with specific proposals and projects related to cooperation in education. What has played an important role in it is Ethiopia joining BRICS as well as the course for intensification of contacts and cooperation with the countries of the African continent in general, set by Russian President Vladimir Putin.
25.10.2023