Irkutsk National Research Technical University. Career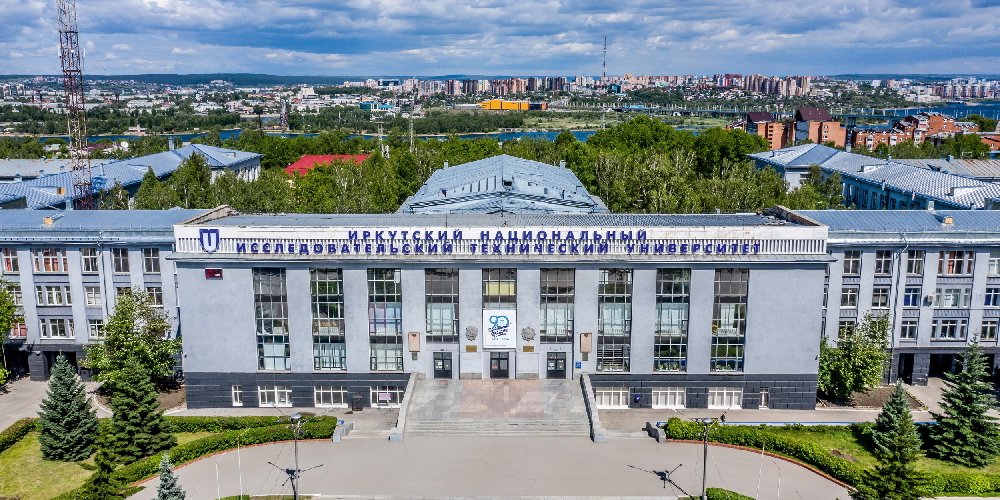 14
english-taught programs
2,800
state-funded places for citizens of CIS countries
14
english-taught programs
2,800
state-funded places for citizens of CIS countries
Application deadline
August 20 for English-taught programs and the foundation program
July 20 for Russian-taught programs
Announcements of Olympiads, webinars, masterclasses and quizzes
As part of the 2021 Enrollment campaign, INRTU organizes events for international applicants.
Instagram – @admission_inrtu (Meta is recognized as an extremist organization in Russia)
FB – @inrtu.study.in.russia (Meta is recognized as an extremist organization in Russia)
www.eng.istu.edu
Tuition fees per year
Russian-taught programs:
bachelor's programs 90,000 — 154,000 RUB
master's programs 102,000 — 209,000 RUB
PhD programs 113,000 — 214,000 RUB
English-taught programs:
bachelor's programs 200,000 — 220,000 RUB
master's programs 200,000 — 230,000 RUB
Discounts up to 80 % for English-taught programs based on the results of entrance exams
Document submission
Bachelor's and specialist's programs
June 19—July 14 – state-funded places
June 19—September 24 – fee-paying places
Master's programs
June 19—August 9 – state-funded places
June 19—September 28 – fee-paying places
PhD programs
Entrance exams
Bachelor's programs – Russian as a foreign language*
Master's programs – major subject test
PhD programs – Russian language and major subject test
* To take part in the competition for state-funded places, you must take three exams (Russian language, mathematics, and major subject).
Foundation program
Russian language course, 10 months
English language course, 10 months
Intensive Russian language course, 6 months
Tuition fees per year: 60,000 — 75,000 RUB
Entrance exams: no
Admission Office for Foreign Citizens
+7 395 240-52-15
+7 902 543-09-41 (Telegram, WhatsApp, Viber)
admission@istu.edu
Lermontova Street, 83, Room И-203, Irkutsk, 664074
Promising fields of study
Bachelor's program in Artificial Intelligence
In English
200,000 RUB per year
Artificial intelligence is rapidly penetrating the business. There are over 300 potential uses of artificial intelligence in retail trade, finance, healthcare, production, logistics, and many other industries.
Graduates have excellent career prospects. They can hold positions of Data Scientist, machine learning engineer, artificial intelligence engineer, programmer.
Starting salary is 200,000 RUB in Moscow and three-five times higher abroad.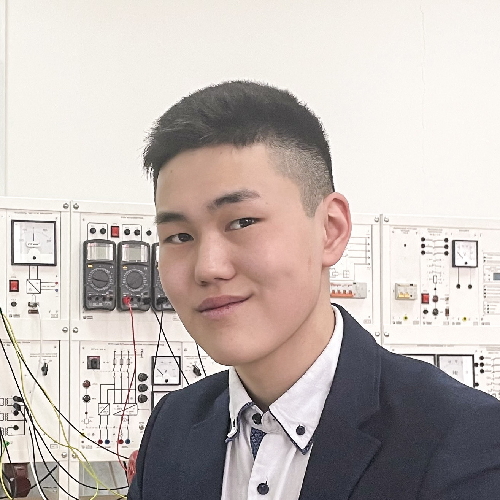 I like studying at INRTU because it offers great opportunities to gain new knowledge. The broad range of educational modules allowed me to gain an insight into the different areas of information technology and put my knowledge into practice. I have great fellow students from different countries, and we enjoy our time together. Our teachers take the time to explain course subjects and are very supportive to students who require extra help. I am really thankful to everyone at INRTU.
Batgerel Minjuur
Mongolia. Master's student in Digital Technologies, Networks and Big Data
Bachelor's program in Oil and Gas Engineering
In Russian
133,000 RUB per year
For many decades, the oil and gas industry has been one of the most profitable industries. Graduates can get engineering and technology jobs at all levels.
Starting salary of the Chief Engineering Officer in Russia is 150,000 RUB and three-four times higher abroad.
Bachelor's program in International Business
in English
200,000 RUB per year
Management has been one of the most popular fields of study among international students. Many graduates find jobs in HR, project management, marketing, strategic management. Other graduates set up and successfully run their businesses.
The average starting salary of managers all over the world is 2,000 USD per month.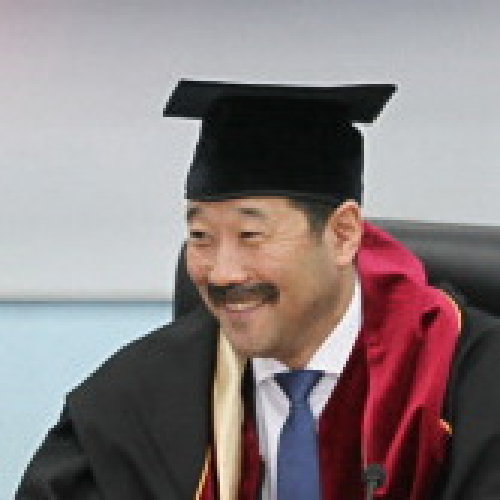 Thanks to Irkutsk, my university, my teachers, and fellow students, I can proudly call myself a Siberian. Here they taught us to be honest, open-hearted, hardworking, and persistent in pursuit of our goals. I sincerely thank my teachers for their hard work. Graduates of Irkutsk universities enjoy a high reputation in any industry of Mongolia.
Zhadambaa Bat-Erdene
Minister of Road and Transportation Development of Mongolia He graduated from INRTU in 1989 with a degree in Mechanical Engineering.
Career prospects
INRTU maintains close cooperation with industrial partners to provide students with internships and subsequent employment opportunities. Among its partners are major Russian companies: Nornickel, Rusal, Rosneft, Gazpromdobycha, Irkutskenergo, Irkutsk Oil Company, and international companies: Polymetal International PLC, Schlumberger, British Petroleum, Halliburton, and others.
En+ Group, the top manufacturer of aluminum and renewable electric energy, provides training for INRTU students specializing in IT as part of the IT Academy program. After successful graduation, graduates will find guaranteed jobs at enterprises in En+ Group's power engineering and metallurgy segments.
Training is practice-oriented: the internship aims to solve production tasks at En+ Group enterprises and part-time employment.
Nornickel offers the Professional Start program that requires a fixed-term employment agreement with third-fifth-year students. Each program participant is assigned a mentor. The Nornickel management covers transport and accommodation expenses. Following the internship, students undergo certification. The project supervisors assist future specialists in selecting study materials for course papers and graduation theses.
Verkhnechonskneftegaz, Rosneft's subsidiary, offers a three-year development program for recruits. When an employee obtains the status of a young specialist, the enterprise undertakes to ensure their all-round development. Employees are assigned mentors who support them throughout the entire program, help them with adaptation and professional development.
Schlumberger offers jobs for miners, geophysicists, drillers, mechanical technicians, graduates with degrees in natural sciences in various regions and countries. Young specialists start their careers in the position of trainees. They are offered to take training courses, including English-taught courses, take an exam, and move to the next grade.
The salary will increase with every next grade. The oilfield service company covers the cost of traveling to the workplace and back, provides them with accommodation and subsidized meals. Every two years, the company compensates the personnel's expenses on traveling to any place in Russia. The enterprise is also ready to provide financial support for employees buying a residential property.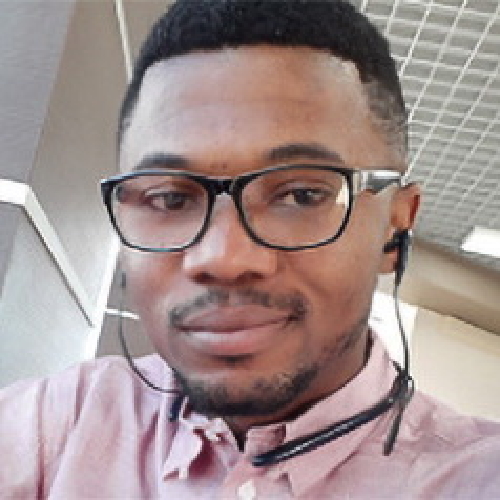 When I found out that I got accepted to INRTU, I was on cloud nine. It has been nothing less than what I had hoped for. Highly qualified and supportive teachers, beautiful campus, high-quality education, and great friends – that' what I've found here. I've gained invaluable experience at this university. It has taught me things far beyond bookish knowledge and helped me broaden my horizons. The university offers not only various technical quizzes and contests but also many extracurricular events. There are a lot of different students on campus, which allows everyone to interact and learn from each other. Students are encouraged to take initiatives and hone leadership skills so that they can cope with the world outside the campus. With the up-to-date laboratory facilities, various software, libraries, students can easily access study materials. Courses are challenging but very informative. That's why we don't feel lost when entering the competitive market. All in all, INRTU offers every student exactly what they need for life. I am proud to be a student of this university!
Orji Obumneme Kingsley
Nigeria
Popular fields of study
Architecture
Civil Engineering
Design
Mechanical Engineering
Aircraft Construction
Robotics
Heat and Electric Power Engineering
Chemical Engineering
Metallurgy
Innovation Studies
Biotechnology
Artificial Intelligence and IT
Information Security
Oil and Gas Engineering
Applied Geology
Geodesy
Economics
Management
Journalism
30.06.2021