Lipetsk State Pedagogical University. Acquaintance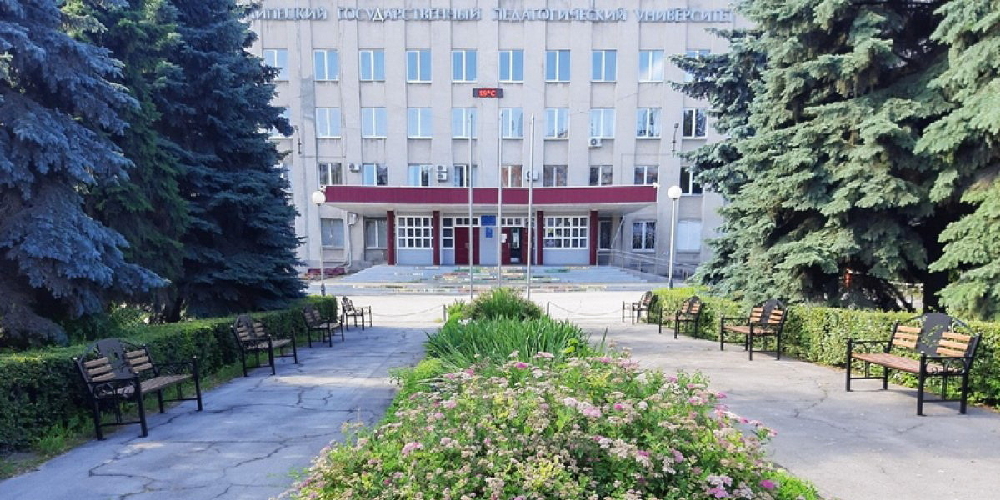 6
multidisciplinary institutes
> 200
international students from 25 countries
6
multidisciplinary institutes
> 200
international students from 25 countries
Lipetsk State Pedagogical P. Semenov-Tyan-Shansky University is a regional center for social sciences, pedagogy, culture, and humanities. It trains teachers of various subjects for the education systems of the Lipetsk Region, Russia, former USSR countries, and other countries.
Founded in 1949.
You can be eligible for a state-funded place if you are a citizen of a former USSR country. In this case, you can apply as a compatriot on equal terms with citizens of Russia.
After graduation, you can get a European Diploma Supplement that will simplify the recognition of your education abroad and help continue your studies or professional activities in European countries.
Institute of Natural Sciences, Mathematics, and Engineering
Institute of Philology
Institute of Psychology and Education
Institute of History, Law, and Social Sciences
Institute of Culture and Art
Institute of Physical Culture and Sports
Tuition fees per year
107,000—210,000 RUB
≈ 8,000—15,700 USD
University Science
German History Research Center
Research laboratories:
Semiconductor physics and solid-state electronics
Environmental monitoring and conservation of biological diversity
Neuroeducation research
Social research and monitoring
Academic research laboratories:
Chemistry and chemistry teaching methods
Information security
Information systems and technologies
Numerical methods
Psychological and pedagogical monitoring
Biology and plant ecology
Language personality: sociology and psychology of communication
Development of young students' creative and cognitive activities
The Orient history issues
Open GIS and data in education and geographical research
Web technologies and online education
Preparatory Department
Distance preparatory department—1 year, 86,000 RUB (6,302 $ at the exchange rate of the Central Bank as of February 15, 2021).
Courses of Russian as a foreign language—3 and 10 months, 6,500 $ and more.
Study areas—medicine and biology, economics, engineering, and humanities.
Admissions Office
Natalia A. Frolova
+7 4742 328-327
priem@lspu-lipetsk.ru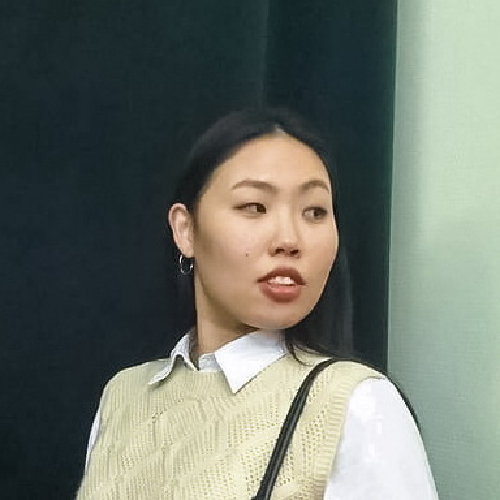 I've been living in Lipetsk for four years already. I study at the Institute of Psychology. I got a state-funded place within the ministerial quota and chose this city from the six ones offered to me. There are no foreigners in my group. In the beginning, Russian guys kept me at a distance, but now we get along very well. They accepted me as their friend. I like the city very much. It is peaceful and quiet, and I'm not afraid to go outside in the evening.
Nomin Buren Baatar Chimeg -
Mongolia
Let's Go To Lipetsk
There are different ways to get from Moscow to Lipetsk
by long-distance train—a total of 16 trains are on route, average travel time is around 9 hours
by bus—a total of 24 buses are on route, average travel time is 7.5 hours
by car—it will take around 6 hours to cover a distance of 462 km
by plane—4 flights are available, fight time is 45 minutes—1 hour
Dormitory Check-In
Upon arrival, all foreigners are met by the university staff, accompanied to the dormitory (2 campuses), and helped with accommodation. International students occupy three separate floors, living in 2-3-person rooms.
The accommodation fee is 9,600 RUB (704 $ at the exchange rate of the Central Bank as of February 15, 2021) per year.
The university and dormitory have access control systems. Each entry point has turnstiles with built-in contactless card readers. Students living in the dormitory get single electronic access cards to enter the university and dormitory. These measures ensure anti-terrorist security according to Russian legislation.
Execution Of Documents
You can have all necessary documents, including medical insurance, executed at the university's international relations department.
Yulia B. Kartseva
+7 4742 32-84-75
oms@lspu-lipetsk.ru
Lyudmila A. Pervushina
+7 4742 32-83-26
Regional Specific Features
The Lipetsk Region is located in Central European Russia, 500 km from Moscow. It is a large industrial region with a few open economic zones and one of Russia's largest steel mills.
Lipetsk is an administrative center of the Lipetsk Region, a special industrial economic zone, and a major metallurgy center. The city founded thanks to Peter the Great was recognized as the most welldesigned Russian city in 2005.
The population of Lipetsk is > 500,000 people.
The climate is moderately continental, with warm summer and moderately cold winter. All seasons are well-defined.
Average Temperature
-9.7 °С in January
+20 °С in July
Places Of Interest
The Lipetsk mineral springs with chloride and sulfate water were discovered in 1805. The city obtained the status of a resort center. The chemical content of Lipetsk mineral water is similar to that of the mineral waters of famous German resorts Liebenstein and Termont.
The famous Novolipetsk steel mill located on the left bank of the Voronezh river is almost as big as the city!
The Galichya Mountain reserve has plants that are completely uncharacteristic of the Russian Plain.
The Kudykina Mountain amusement park is located near Kamenka village. It has attractions for kids, a reserve with exotic animals, a wooden fortress, and a small lake with a beach.
Gastronomic Specialties
The Lipetsk Region is rich in numerous gastronomic specialties. Here you can taste the most delicious cucumbers, white kvass with thyme, pancake cake, monastery honey, and even local wine (over 130 grape varieties are grown in the region), duck and cabbage soup simmered in the Russian stove, many liquors made from local berries and herbs.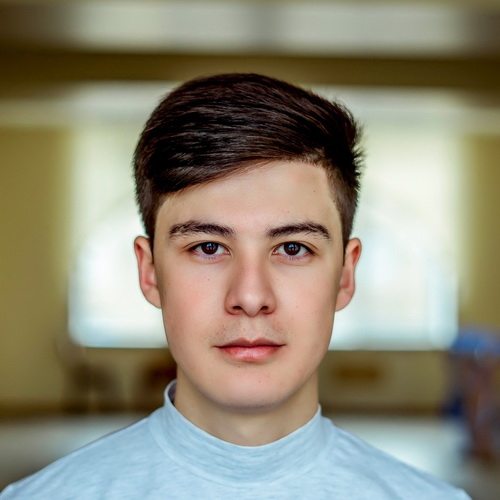 After successful graduation from the preparatory department, I started studying biology and chemistry at the university. I think that the Department of Russian as a Foreign Language at LSPU is one of the best in Russia. After a year spent at the preparatory department, I had a very good command of Russian. This allowed me to continue my studies here.
Shahruh Bekjanov -
Turkmenistan
Adaptation
The teachers actively help students during both classes and extracurricular activities, improving their oral communication skills and replenishing their ethnic and cultural knowledge.
International students take part in various educational and mass cultural events such as student fairs, the Russian Language Club meetings.
At the International Friendship Club, students tell about their native countries, share their customs and traditions, show national costumes, perform songs and dances.
The tutor helps international newcomers with their adaptation. The psychologist assists in resolving complex life problems and conflicts. Joint meetings are regularly organized in the dormitories.
The most creative students take part in making videos for student social media platforms.
To familiarize students with Russian customs and traditions, the university organizes tours around the city and region, to theaters, museums, exhibitions of all kinds. In winter, students go to the ski resort and take part in Russian winter entertainment.
Athletics
Sport plays an important part in international students' life. Twice a week students work out in the university sports hall and in the new gym that can be rightfully considered the best one in the Lipetsk Region.
African students organized their football team. They take an active part in city and regional relay races, Universiades, and traditionally win prizes in LSPU football and basketball championships.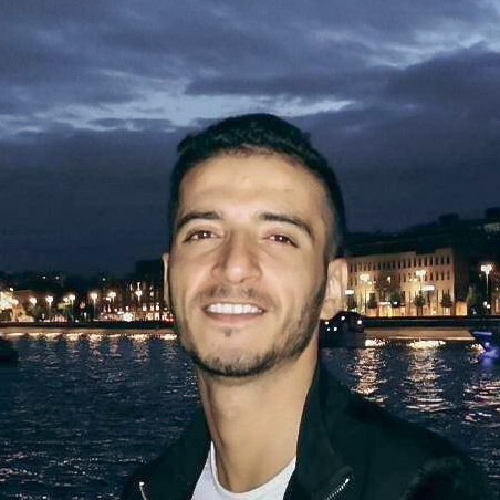 I've been living in Lipetsk for three years. I study English and French at the Institute of Philology. It was my long-nurtured dream to study in Russia. I really like living in Lipetsk, the atmosphere is friendly. I'd like to pursue further studies here. Certainly, it's difficult to study on a level with Russian guys. Russian differs much from my native Kurdish—we even write the other way.
Ismael Mohammed Tamarhan Ismael -
Iraq
Graduates Are In High Demand At Educational Institutions And Relevant Agencies All Over The World:
Anuuzhin Ayurzana works as a manager at Rotenzo, a major Mongolian company selling household appliances, furniture, and electrical goods.
Diana Nigay and Aysoltan Mommaeva are school teachers in Turkmenistan.
Nguyen Thao Phuong works at the design studio in Hanoi.
Algafayli Rayan Reshid works at Saudi Arabia Embassy in Moscow.
Salam Mohammed Husswein Karim, a citizen of the Republic of Iraq, completed his postgraduate studies at Lipetsk State Pedagogical P. Semenov-Tyan-Shansky University. Now he works at the Ministry of Education of the United Arab Emirates, at the academic services office of the Department of Physical Education and Sports. He is an international judo referee and was the Head of the Technical Committee at the 2019 Paralympic Games.
18.04.2021