National University of Oil and Gas. Acquaintance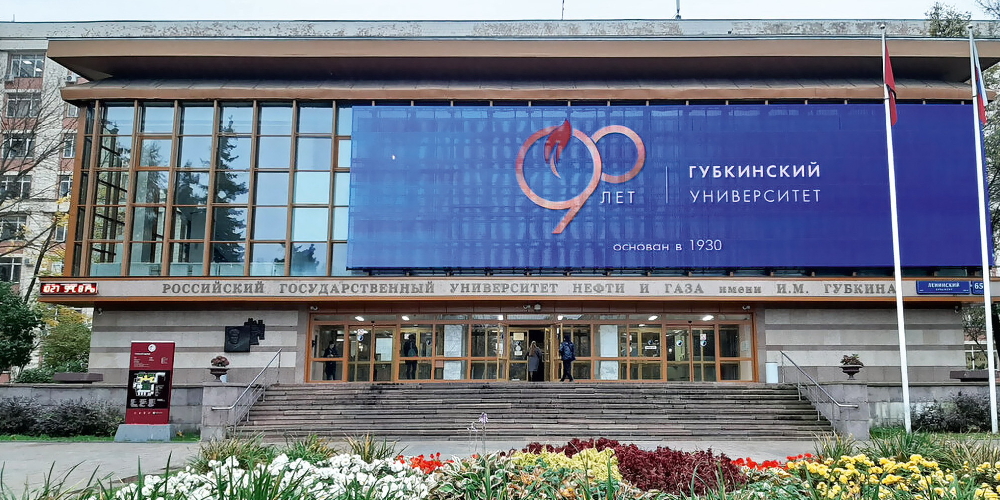 270
continuing professional education programs
20
specialized departments
270
continuing professional education programs
20
specialized departments
Gubkin University is the leading oil and gas institution of higher education in Russia. It successfully trains top specialists for the oil and gas industry in the fields of the international energy business, law and economics. Gubkin University is among the nine basic Russian higher education institutions of Gazprom.
Founded in 1930.
Faculties
Petroleum Geology and Geophysics Oil and Gas Field Development
Design, Construction and Exploitation of Pipeline Transport Systems
Mechanical Engineering
Automation and Computer Engineering
Integrated Security of the Fuel and Energy Complex
Chemical and Environmental Engineering
Economics and Management
International Energy Business
Law
VK – @gubkin.university
Facebook – @Gubkin.University (Meta is recognized as an extremist organization in Russia)
Instagram – @gubkin.university (Meta is recognized as an extremist organization in Russia)
Tuition fees per year
Bachelor's programs 296,800—366,200 RUB
Specialist's programs 328,000—366,200 RUB
Master's programs 341,000—371,000 RUB
PhD programs 376,300 RUB
Joint Master's Degree Programs
Offshore Field Development. Technology University of Stavanger, Norway
Advanced Well Construction and Operation Technologies. Leoben Mining University, Austria
Energy-Saving Technologies for Gas Transportation Systems. KTH Royal Institute of Technology, Stockholm, Sweden
Preparatory Department For Foreign Citizens
Subjects to study by areas:
Bachelor's programs. Russian Language, Mathematics, Physics, Chemistry, Informatics
Master's and PhD programs. Russian Language, Further Mathematics, Informatics
After completing the course, students take final exams.
Tuition fee is 218,000 RUB
A reminder for foreigners applying to Gubkin University
International Students Office
Head Alexander A. Shcherbina
+7 499 507-91-85
shcherbina.a@gubkin.ru
Admission Office
+7 499 507-80-42
+7 499 507-84-06
priem@gubkin.ru
hotline@gubkin.ru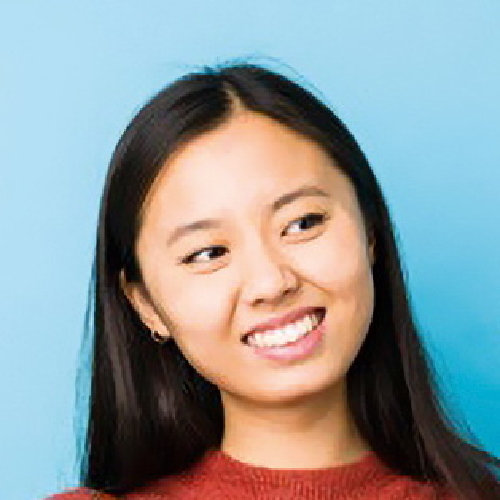 When I came to Russia, I didn't know Russian at all. After completing the courses of Russian as a foreign language, I entered the Faculty of Mechanical Engineering of Gubkin University. I like being here very much. Firstly, the air in Russia is clean. Secondly, the teachers and other people here are friendly and patient. You can gain important and interesting knowledge at the university. There are a lot of unusual and exciting things in Russia. I'd like to learn and see more. Tours and trips around Russia will help me do this. I wish everyone finds a Russian university that will become a basis for their future career. And I am delighted to continue my studies at Gubkin University, and my dream is to become an oil industry worker or a gas worker!
Ning Xiong -
China. Faculty of Mechanical Engineering
Campus
5 dormitory buildings, over 4,000 places
A gym, a skiing center, a football field with workout areas, basketball and volleyball courts
Dance, instrumental, drama studios, a chess club, a movie club, an art studio and a recording studio
Dormitory
All foreign students are accommodated in the comfortable dormitories. Each room accommodates 2-3 persons. The dormitories are a half an hour drive from the educational buildings.
Accommodation fee per year 20,000 RUB
Security
University and dormitory security is ensured 24/7. All students get special access cards to enter the university and campus through turnstiles.
Gubkin University Spe Student Chapter
The student chapter of the Society of Petroleum Engineers (SPE) was established to integrate university students into the international scientific and professional environment.
Joining SPE Student Chapter, students get information about upcoming conferences and forums, e-journal subscriptions, free language clubs, workshops, and other opportunities.
VK – @gubkin_spe
Moscow
The university is located in one of the most well-designed Moscow districts—on Lenin Avenue.
There are huge pedestrian areas, cozy streets, tiny cafes and magnificent parks in Moscow.
In winter, there are skating rinks and skiing pistes in almost every district.
"New" Moscow is a subtle combination of ancient history and unique architecture with modern solutions and innovative technologies of the 21st century.
≈ 15,000,000 Moscow population
> 400 private and state museums and their branches
> 150 theaters and actors' associations
> 600 fountains in summer
Transportation Hub
5 airports and 9 railway stations
Visitors are taken from the airport to the city by aeroexpress trains (the fare is 300–400 RUB) or taxi
Metro is the most comfortable and the fastest transport (the fare is 50 RUB per trip)
It is easy to get to Gubkin University, so students arriving in Moscow are met at the university at the address: 65, Leninskiy Avenue, bld. 1, Moscow.
Climate
Moscow has а continental climate and changeable weather: spring days alternate with a cold snap and strong wind, snowy winter days—with thaw periods.
Average Temperature
-6 °С in January
+22 °С in July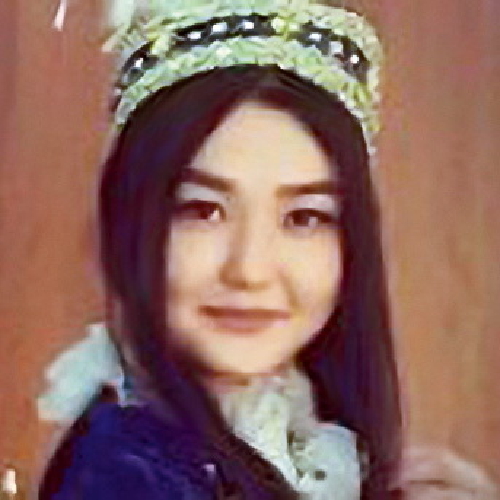 I decided to enter Gubkin University when I was at school. I chose Ecology as my major. As a foreigner, I took university entrance exams: Russian language, mathematics, and chemistry. Studying at the university requires great efforts, knowledge, and skills. At each faculty, we study general subjects during the first three semesters. Then students are grouped by chosen majors. In our final years, we study petroleum engineering basics, petroleum chemistry, environmental protection process and devices, environmental issues arising from the use of fuel and energy resources. Students can undertake an internship at the plants in other Russian cities or in the Moscow Region. They learn a trade at such companies as Lukoil and Gazprom. The executives of top companies often take part in university conferences. Our university graduates have a lot of advantages. During our studies, we gain both theoretical knowledge and practical skills. Besides all petroleum engineering aspects, we study English for specific purposes. Over 90 % of Gubkin University graduates find a job right after graduation.
Anel Askarova -
Kazakhstan. Faculty of Chemical and Environmental Engineering
Adaptation Program
Interethnic relations between students
Socialization of foreigners at the university
Increasing knowledge about Russian culture
Familiarization with Russian customs, national values and traditions
The Week of National Cultures is an annual event aiming to improve the relationship between the university's ethnic groups. The program includes a photo show of the unique sights of various nations, a quest game, the Guess a Movie contest, an exhibition of national costumes, national cuisines, and a gala concert.
International Friendship Club
Taking part in the club activities, international students will adapt to life at the university, in Moscow and Russia. They will also get acquainted with the culture and creativity of various peoples living in Russia and other countries.
The university has 22 associations of fellow countrymen.
VK – @fc_gubkin
Pushkin Ball, Intellectual Marathon, the Club of the Funny and Inventive, Parliament Debates, and other events.
Creative projects help students develop the teamwork and leadership skills they need for a successful career.
Joint Council Of Students
Here you will find up-to-date information about university life.
VK – @osogubkin
18.04.2021