Moscow Institute of Physics and Technology. Acquaintance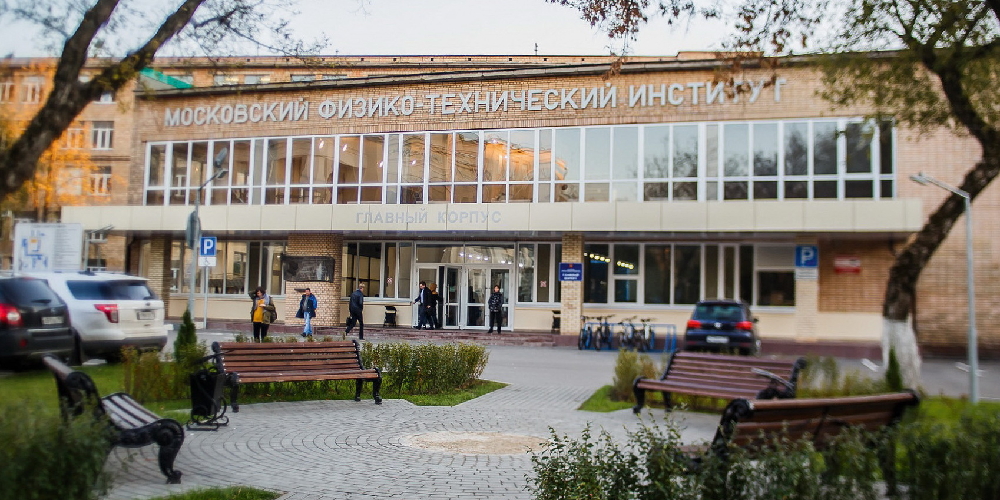 > 130
laboratories and research centers
> 130
laboratories and research centers
MIPT is the leading technical higher education institution in Russia, the rightful leader by the quality of enrollment and graduates' competence and skills. It trains specialists in theoretical, experimental and applied physics, mathematics, informatics, chemistry, biology, and allied subjects.
Founding fathers of Phystech are three Nobel laureates: Pyotr Kapitsa, Nikolay Semenov, and Lev Landau.
VK – @miptru
Instagram – @mipt.ru (Meta is recognized as an extremist organization in Russia)
Facebook – @mipt.ru (Meta is recognized as an extremist organization in Russia)
Tuition fees per year
Bachelor's and Specialist's programs 290,000 — 320,000 RUB
Master's programs 295,000 — 350,000 RUB
PhD programs 320,000 — 375,000 RUB
Structure
Phystech Schools

Landau Phystech School of Physics and Research
Radio Engineering and Computer Technology
Aerospace Technology
Electronics, Photonics and Molecular Physics
Applied Mathematics and Informatics
Biological and Medical Physics

Institute of Nano-, Bio-, Information, Cognitive and Socio-humanistic Sciences and Technologies
Higher School of System Engineering
Department of Technological Entrepreneurship
Artificial Intelligence Competence Center Of NTI
23 laboratories
300+ staff members
7 research areas
20 R&D projects
5 infrastructure projects
Artificial Intelligence Laboratory
Research areas:
Natural language processing and generation
Computer vision
Multimodal neural networks
Recommender systems
VK – @lab
Summer Olympiad School
Russia's first university camp for Russian and international senior high school students that are fond of science and strive to learn something new.
Popular science lectures
Creativity master classes
Leisure activities
Admission Office
International Department
Infrastructure
Campuses in Moscow (Zyuzino microdistrict), Dolgoprudny, and Zhukovsky. Buildings: main building, microelectronics building, applied mathematics building, laboratory building, auditorium building, radio engineering building, Phystech.Arctic, Phystech.Digital. 12 dormitories
Centers: IT Education Development Center, AI Competence Center of NTI, Technology Transfer Center, Innovation and Technology Center
BioBusiness Incubator
MIPT History Museum
Sports center: a stadium, a swimming pool, a skiing center, halls for boxing, wrestling and gymnastics, a gym, a chess room
Research laboratory for basic and applied research in biological cybernetics, physical education and sports
Dormitories
All international students are accommodated in dormitories. Each dormitory has everything students need for comfortable living and studying: reading rooms, sports rooms, laundry rooms, student event clubs, Internet access.
The dormitory fee is 1,400 RUB per month.
Security is ensured by the MIPT's security department
Medical care is provided at health facilities located near the place where students live and study.
Health insurance cost is 7,500 RUB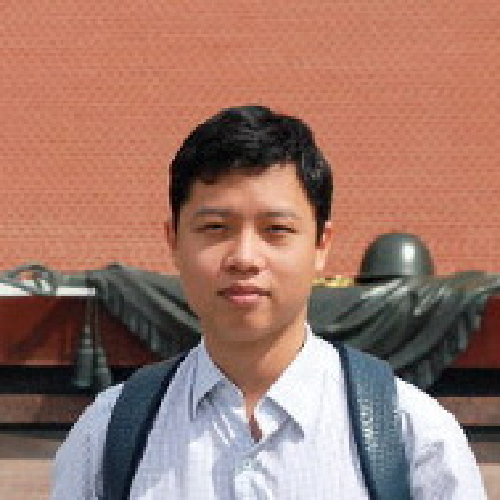 I like living in Russia very much, though it took me a long time to get accustomed to the local climate. Before I came to Russia, I had bought some warm clothes. But, when I came here, I realized that it's not exactly what I needed. I had to buy other winter footwear and a jacket. I took a fancy to Russian cuisine. I always have meals in the institute's canteen and café. I live only a few steps away from the institute, in the modern dormitory. MIPT student life is full of events. We take part in various cultural and sports events such as Doors Open Day, the Miss MIPT contest, football matches, championships, and many others. I can say that MIPT has everything we need to lead an active life: gyms, a swimming room, a stadium, a football hall, a skating rink. Russia and the institute made a great impression on me.
Nguen Thanh Lam -
Vietnam
Career Center
Graduate employment promotion center
Every assistance to MIPT students and graduates in their professional fulfillment
Careful selection of job openings, assistance in employment and adaptation to a new workplace
Career Days — a traditional platform for MIPT students' communication with representatives of science-driven, high-technology, and consulting companies
+7 495 408-64-45
job@mipt.ru
VK – @miptjob
job.mipt.ru
Migration Registration And Visa Support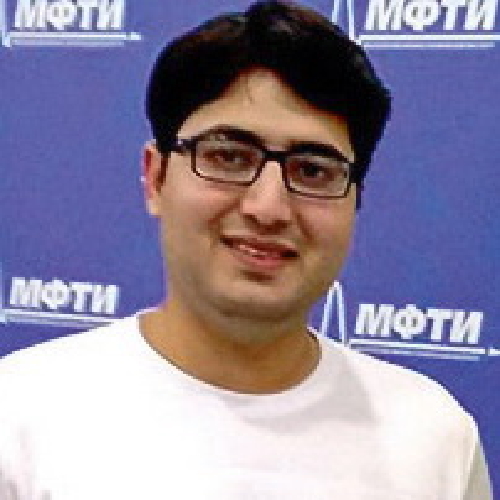 As a MIPT student, I can say that the institute puts a lot of time into the development of the favorable environment for studying and free communication. I like the institute's teaching style. Our professors always try to create a comfortable environment, where students aren't afraid to ask questions and share their experiences. Here you can join the Russian academic community — that's one of the main reasons why I chose a Master's degree at MIPT. I'd like to add that I really appreciate the international department's help and positive attitude to students. I wish MIPT success in training future scientists for our society.
Key Fields Of Study
Applied Mathematics and Physics
Applied Mathematics and Informatics
System Analysis and Management
Informatics and Computer Engineering
Traffic Control Systems and Navigation
Aerospace Technology
Biotechnology
High Technologies and Economy of Innovations
Cybersecurity
MIPT Master's and PhD programs
Double Degree Programs
Bachelor's programs
RANEPA, Russia
École Polytechnique, France
Master's programs
Skoltech, Russia
Grenoble Institute of Technology, France
École Polytechnique, France
Offline learning
Extracurricular educational work aimed at successful social and cultural adaptation
Tuition fee discounts on MIPT's degree programs for students who successfully complete the course
The certificate that allows students to apply for degree programs in a relevant study area at any Russian university
Study areas
Natural sciences: Russian language, mathematics, physics, chemistry
Engineering and technology: Russian language, mathematics, physics, informatics
Start October 1
Duration 8–10 months
Tuition fee 175,000 RUB
Distance learning
Russian language and general disciplines
Duration 10 months
Learning mode — at least 24 contact hours per week
Tuition fee 150,000 RUB
MIPT International
Adaptation of international students to MIPT, assistance in problem-solving, strengthening friendly relations among students of different nationalities.
VK – @mipt_international
Exchange Club MIPT
Events for international and Russian students
Russian Speaking Club
Academic advisement for international students
News about international students' life at MIPT
Useful information for international students
VK – @miptx
Phystech Buddy
It will help international students overcome cultural and language barriers. In their turn, buddy students will improve foreign languages and find new friends from all over the world.
VK – @phystechbuddy
MIPT Student Council
It supports students' initiatives, assists in their implementation and promotion, protects students' rights.
VK – @mki_mipt
Soft Skills Development School
Students can attend free workshops, masterclasses, lectures to develop their social and communicative skills and emotional intelligence.
VK – @softskillsmipt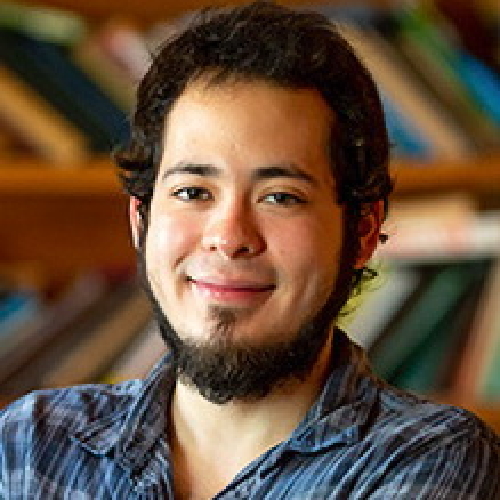 Not only Russian but also European, Asian, and American students and scientists know MIPT well. It's not easy to study at the institute, but you have an opportunity to get a high-quality education. As I am a foreign national, the cultural differences and language barrier make the learning process even more difficult. The Russian language is a language of poetry and literature, it's so beautiful, but you should work hard to master it. However, you should try to overcome all these difficulties to learn from world-class teachers, gain in-depth knowledge, and take part in the research. I am from Salvador. It's not the most developed country. Methods of teaching and knowledge assessment used in Salvador and Russia differ markedly from each other. Studying at MIPT meets all modern education requirements.
Gabriel Giménez -
Salvador
Leisure And Creativity
Media club
Historical simulation club
Mafia game fans club
Chamber choir
Jayanti Oriental dance studio
Ballroom dances
Student theaters: Tochka, student pop sketch of the Faculty of General and Applied Physics, MimO
Student pop sketch theaters TORTiK and ETO T'MA
Board games club
mipt.live MIPT musicians association
MORE>SOUND — the most high-profile, spectacular and large-scale parties at Phystech
I Like Trip travel enthusiasts association
Counseling & Psychological Services Department
It will help cope with stress, resolve conflicts, find a way out of a difficult situation. International students can contact an English-speaking psychologist.
10.09.2021