The Russian Language is a Vocation and a Profession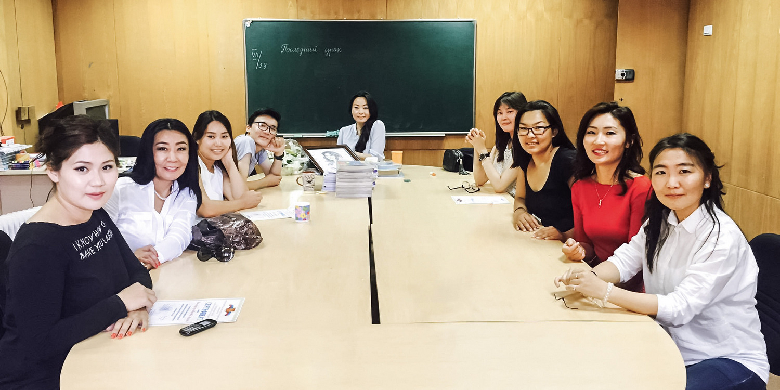 When you make a career choice, you have to make a multiple choice of the field of study, university and country as well. As a rule, if your career choice is determined by your interests, inclinations, character traits, personality type, your university and country choice is influenced to a great extent by the people around you, primarily your family and friends and encouraging examples of your outstanding compatriots. That is why we ask the graduates of Russian universities about their experience of studying in Russia and career choice.
The HED editorial staff members believe that open-hearted and sincere stories help answer many questions and dispel doubts and fears of applicants. Today our guest is Battsetseg Narmandakh, Russian language methodologist at the Representative Office of Rossotrudnichestvo in Mongolia.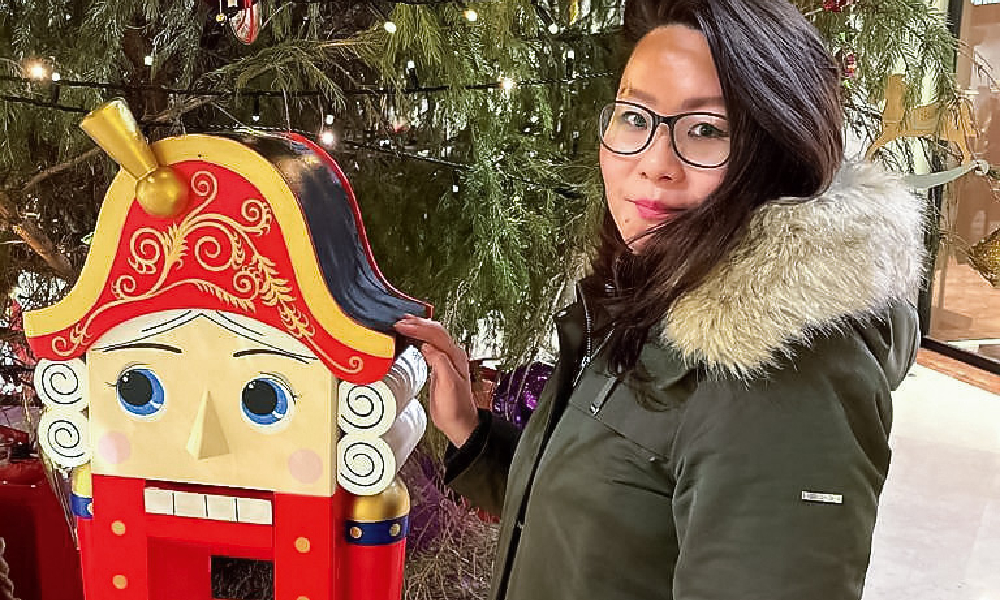 About Professional Identity
My career choice was primarily influenced by my mother who was a Russian language teacher. My country choice was also obvious because my parents studied and obtained a higher education in the Soviet Union – my father in Moscow, and my mother in Sverdlovsk (Ekaterinburg). I had been preparing for the Republican Russian Language Olympiad since the 9th grade, and I placed third in it when I was in the 10th grade. This entitled me to free education at one of the Russian universities. I was assigned to study at the Faculty of Philology (the Department of Russian Language and Literature) of M. Gorky Ural State University (now UrFU).
About Adaptation and Studies
I did not take a pre-university training course. At that time, we were enrolled in the first year directly. That is why blending into the new reality in the new country was a bit of a challenge in the beginning. I am grateful to my student friends who came into my life literally from my first day at the university. They made my adaptation as painless as possible.
The learning process was not easy. The first year at the Faculty of Philology for foreigners whose level of Russian is elementary is an acid test of strength. Literature, Russian Language, Old Slavonic, and Foreign Language, as well as some general philological subjects such as Introduction to Philology, General Linguistics, Literary Theory require utmost involvement and understanding of the material. To say that it was hard to study is an understatement.
Despite all difficulties, I am very happy to have traveled this path and obtained a decent education. I do not think I could have coped with it without support from our great teachers and friends.
About the Professional Activity
After earning my Bachelor's degree, I pursued my Master's degree. I have been working at the Russian House (RCSC) in Ulaanbaatar since December 2010 to this day.
My career started with teaching Russian as a foreign language (RFL). It must be said that the methodology of teaching Russian as a foreign language is very different from the methodology of teaching Russian as a native language. I filled this gap in my knowledge on my own, mastering the theory and practice of teaching RFL. My education and my feeling for language inculcated in me by my teachers are exactly what helped me.
I believe that any teacher should aim for continuous self-development and improvement. That is why gaining new skills and knowledge for specialists working in the sphere of education is a necessity that determines the level of their competence.
About the Russian Language and the Russian House (RCSC)
Today the Russian House (RCSC) in Ulaanbaatar has the Russian Language Center offering a wide variety of programs for those wishing to study Russian, including one-year morning courses and one-year daytime courses for 12th graders. As a rule, one-year courses are designed for young people planning to obtain a higher education at Russian universities later. In summer we offer intensive training programs for those leaving for Russia and for those who wish to replenish their knowledge of the Russian language and get acquainted with Russian culture in their free time.
In general, the Russian House (RCSC)'s activities go beyond teaching Russian. We hold plenty of various events for different audiences. Eight creative associations such as dance, art, vocal, and theater associations work on our platforms. Please note that most heads of the associations are graduates of the Russian universities. On Thursdays, Russian movies are screened for free in the small hall of the Russian House. You can follow the Russian House (RCSC)'s activities on our official page on the Facebook* social media platform, which is popular in Mongolia. Welcome!
*Recognized as an extremist organization in the Russian Federation
01.09.2023