South Ural State University. Acquaintance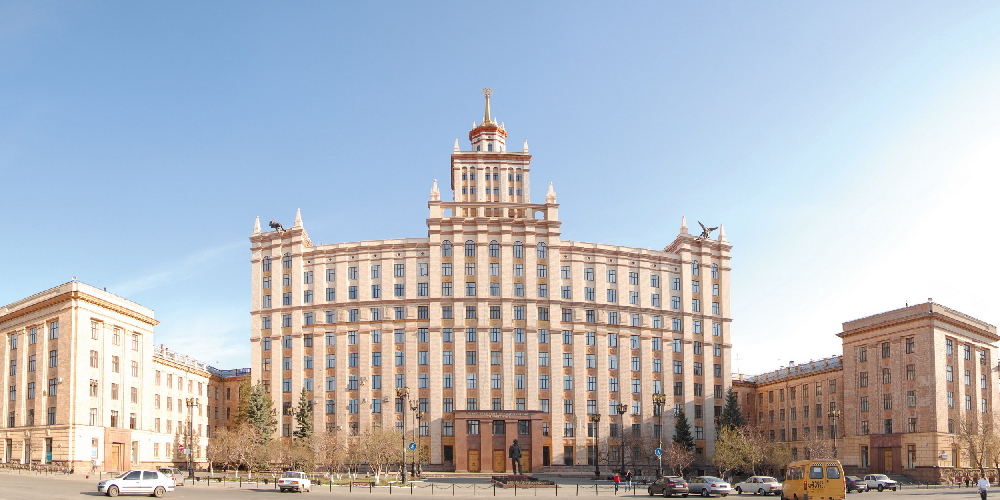 10
institutes and higher schools
> 25
specialist's programs
12
international laboratories
2,500
international students
10
institutes and higher schools
> 25
specialist's programs
12
international laboratories
2,500
international students
SMART-university that unites Europe and Asia, a universal multidisciplinary university. Students get education in the field of engineering, physics and mathematics, and humanities, develop advanced projects in engineering, supercomputering, biotechnology, culture.
Founded in 1943.
Elite and project learning
Tolerant multicultural environment
Free alignment courses
Social and health-improving programs—assistance in getting a scholarship, financial aid, health resort packages
Higher Schools
Medical Biology
Electronic Engineering and Computer Science
Economics and Management
Institutes
Linguistics and International Communications
Media, Social Sciences and Humanities
Natural Sciences and Mathematics
Sport, Tourism and Service
Architecture and Construction
Engineering and Technology
Law
Youtube – @ЮУрГУ ТВ
VK – @susu4you
Facebook – @southuralstateunity (Meta is recognized as an extremist organization in Russia)
Instagram – @susu.official (Meta is recognized as an extremist organization in Russia)
Tuition fees per year
Bachelor's programs 1,720—3,410 USD
Specialist's programs 1,720—1,980 USD
Master's programs 1,840—2,590 USD
Postgraduate programs 2,100—2,700 USD
Breakthrough Areas Of Research
Digital industry: digital twins, industrial object measurement, power saving, data protection, optimization and 3D technologies-based design
Materials science: metals and alloys, composite and magnetic materials
Environmental science: clean air, clean water, industrial waste recycling, humanitarian ecoengineering
International Cooperation
Free IELTS for students
Academic mobility programs
Double degree programs (USA, Finland, China, Kazakhstan) and internships abroad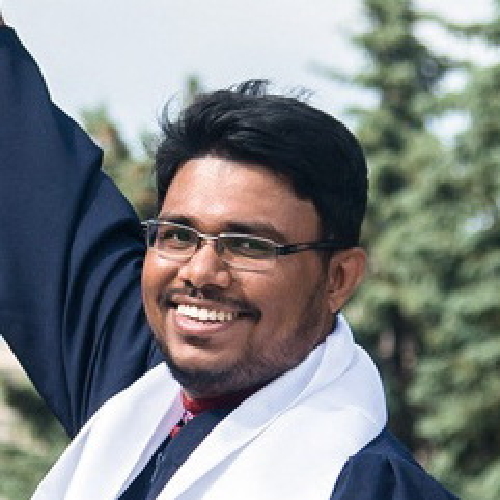 I decided to study in Russia for a few reasons. First, it was famous Russian classics that greatly influenced my decision. My parents had a lot of books by Russian writers such as Pushkin, Gogol, Dostoevsky, Tolstoy, Sholokhov. So, it was Russian literature and culture that shaped my worldview. I feel like Russian deep inside a little. Besides, my father studied in Russia in the 1970s. He was among the first Sri Lankan students who came to RUDN. Second, the histories of our countries have something in common. I completed my Master's degree in Political Science and Sociology at SUSU Institute of Social Sciences and Humanities. I plan to embark on postgraduate studies at SUSU. I chose Chelyabinsk as a study destination because it unites two different cultures of Europe and Asia. Students from different countries live in friendship here. I learn how to communicate with them and understand their mindset. That's useful to me as I plan to become a diplomat. When I came to SUSU, I got accommodation in dormitory № 3, where most foreigners live. But I wanted to master Russian as soon as possible, so I asked for accommodation in dormitory № 2, where Russian guys live. Now I have a lot of Russian friends, and I am so happy to live with them.
Uvindu Wijeweera
Sri Lanka. President of the Association of International Students
Study areas: economics, medicine and biology, humanities and social sciences, natural sciences and mathematics, engineering and technology.
Course content: entry test, lectures and practical training, educational guided tours.
Duration: 10 months
After completing the course, students get certificates that allow them to sign up for degree programs.
International Student Support
Head – Liudmila S. Lapina
+7 351 267-97-99
+7 351 272 30 86
+7 902 607 99 64 (WhatsApp и Telegram)
applicant@susu.ru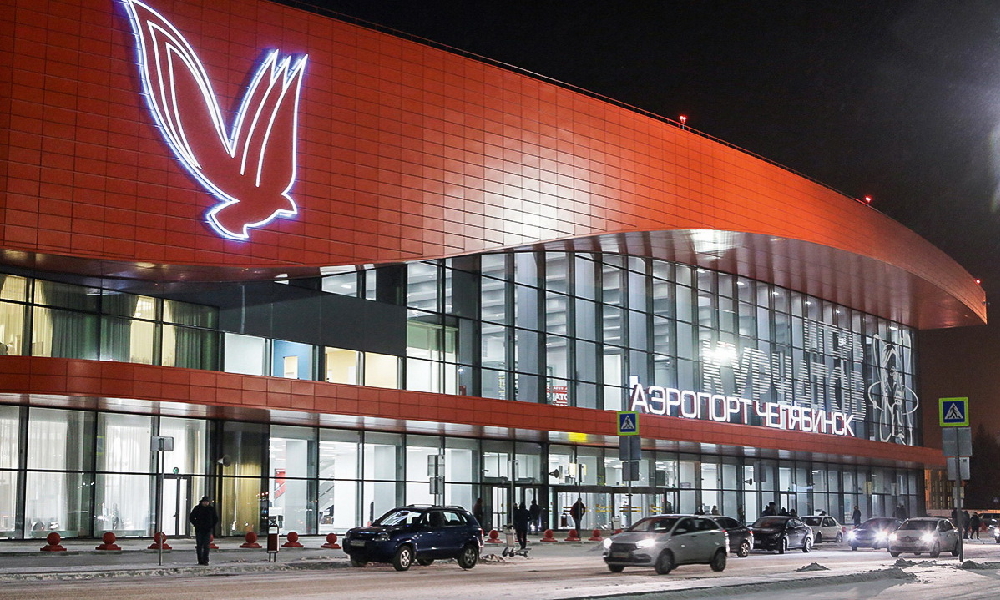 Let's Go To Chelyabinsk From Moscow
Plane: travel time is 2 hours 20 minutes, the fare is 2,500 RUB and more
Train: travel time is 31 hours, the fare is 2,500 RUB and more
Car: travel time is 25 hours and more
Regional Specific Features
Chelyabinsk Region is located in South Ural, at the border of Europe and Asia. The distance to Moscow is > 1,700 km.
Unique natural conditions:
3,170 lakes and rivers
20 ski resorts
170 natural areas of preferential protection including the historical archeological conservation area Arkaim, Ilmen Nature Reserve, national parks Taganay and Zyuratkul
Climate
Winter is cold and long, summer is relatively hot, with recurrent droughts.
Average Temperature
-16 °С in January
+22 °С in July
Places Of Interest
The main pedestrian area of the city—Kirov Street ("local Arbat", "Kirovka"). Cozy cafes and restaurants, amazing bronze sculptures attract residents and visitors to the city.
In Chelyabinsk, you can admire the Holy Trinity church and other cultural monuments, visit an art gallery, numerous theaters and museums, listen to music in the organ hall, walk around beautiful parks, gardens, and mini-parks.
Gastronomic Specialties
Chelyabinsk is a multinational city, and this is illustrated by a variety of foods as well. In restaurants, cafés, and refectories, you can taste almost any cuisine of the world, including Arabic and Eastern cuisines and cuisines of former USSR countries.
There are a lot of unusual Ural dishes such as meat dumplings baked in pots, cabbage soup with pearl barley, yurma (fish and chicken soup), tuposki (fluffy pancakes made from goat's, sheep's, cow's, deer milk), muchnik cake made from a few flour types (wheat, rye, barley, or oat flour).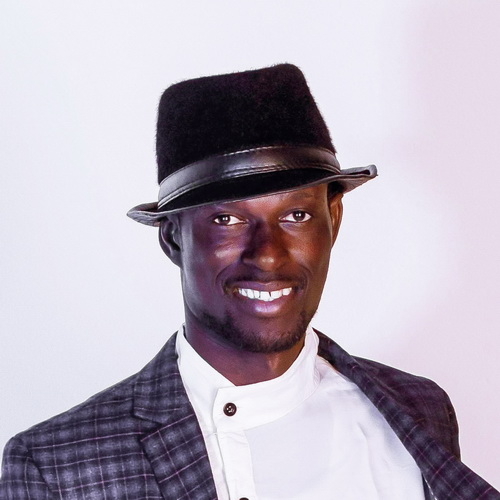 I graduated from the Faculty of Psychology in my native country. For a while, I worked as a college teacher of human resources management. I always wanted to improve myself as a specialist, so I started searching for a university to complete my Master's degree. Finally, I chose SUSU. Now I am studying at the Higher School of Medical Biology, at the Psychology Faculty, majoring in Psychosocial and Psychological Counseling. During my studies, the teachers used some novel methods to teach my discipline. That's very interesting! I greatly respect my university teachers. I am interested in all subjects more or less. After completing my Master's degree, I plan to go back home and work at the Ministry of Foreign Affairs or the Ministry of Internal Affairs. And, of course, I want to teach! I like learning something new. I am a member of the South Ural Association of International Students. I try to take part in all events such as speaking club meetings, tours, and many others. I've made a lot of friends from all over the world, including students from different faculties, my fellow students, the university staff members. We spend weekends together and think up something new every time. For example, we cook Russian national dishes such as pelmeni (meat dumplings), borsch (beetroot soup), pancakes. They are delicious! In Chelyabinsk, I like its calm atmosphere and pine forest walks. Local people are very friendly. Many of them want to get acquainted with me, invite me over, be my friends and socialize with me.
Yaro Abubakar
Côte d'Ivoire
Infrastructure At A Glance
Safe and comfortable campus
Biometric security system
7 museums, 4 modern research library halls
Canteens, cafés, stores, and museums at a walking distance
Pine forest and park
Unique sports and training center: a 50-meter Olympic-size swimming pool, 2 sports camps, 7 sports grounds
Medical center and 3 recreational centers
Dormitory Check-In
Each international student gets a place in the dormitory. SUSU has 9 dormitories, located near the urban woodland, for over 4,000 places.
In 2020, a new modern 3-star dormitory with two blocks opened its doors to students and teachers.
The first block for students: 11 floors, over 300 spacious balconied rooms, individual ensuite bathrooms, and shower rooms.
The second block for postgraduate students and teachers from abroad: 18 floors, 91 apartments (1,2,3 rooms).
The campus comprises classrooms, kitchens, laundry rooms, canteens, grocery stores, gyms, first-aid posts.
Immigration Services
Acting Head – Olga I. Fakhreeva
+7 351 272-33-02
invitationletter@susu.ru
VK – @migration_department
Facebook – groups/267291653795079 (Meta is recognized as an extremist organization in Russia)
Degree Recognition
Expert evaluation (recognition) of foreign education
Consulting on legalization of academic credentials
Consulting on recognition of foreign and Russian education
Director – Semion V. Gamm
+ 7 351 272-30-74
+7 351 272-30-86
gammsv@susu.ru
South Ural Association Of International Students And Alumni
It was established at SUSU in 2013.
It assists international students in adaptation, in resolving issues related to studying, accommodation, and leisure time, acquaints students with the features of Russian culture, fosters international friendship.
It organizes national holidays such as Nowruz, Chinese New Year, Arab Culture Day, African Culture Day, Tea Ceremony, International New Year, food festivals, sports competitions.
VK – @ais_southural
Youtube – @ais_southural
Instagram – @ais_south_ural (Meta is recognized as an extremist organization in Russia)
Tutorship
Tutors are international students happy to help new students. Anyone can ask them questions about admission, studying, accommodation, student life at SUSU. They meet foreigners, help them accommodate themselves, and support them throughout the entire period of their study.
Interaction With Expat Communities And Embassies
SUSU works closely together with 7 consulates, 16 embassies, and expat communities in Chelyabinsk and the Chelyabinsk Region. It holds informational meetings for international students, organizes the Days of different cultures.
18.04.2021