South Ural State University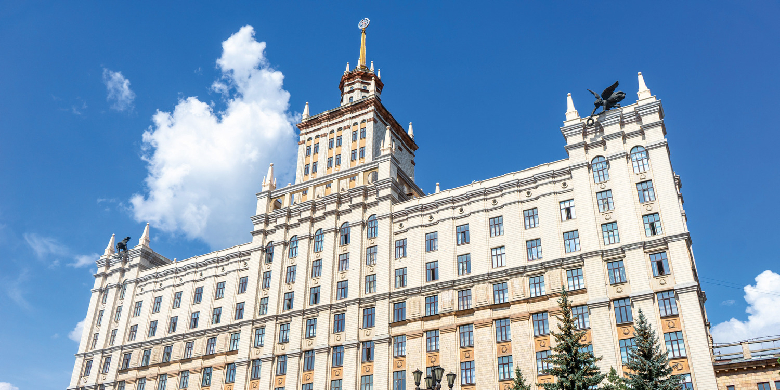 250+
Bachelor's and Specialist's programs
20
research and education centers
12
international laboratories
2,500
international students from 56 countries
250+
Bachelor's and Specialist's programs
20
research and education centers
12
international laboratories
2,500
international students from 56 countries
South Ural State University is one of the Russian higher education leaders, the region's center for innovative development in Digital Industry, Material Science, and Ecology.
The university's advantage is high-quality education at affordable prices.
Structure
Institute of Architecture and Construction
School of Medical Biology
School of Economics and Management
School of Electronic Engineering and Computer Science
Institute of Linguistics and Intercultural Communications
Institute of Media, Social Sciences and Humanities
Institute of Natural Sciences and Mathematics
Institute of Sport, Tourism and Service
Institute of Engineering and Technology
Institute of Law
46 small innovative enterprises
SUSU campus is one of the best and the largest in Russia. The dormitory buildings are within walking distance of the educational buildings. The campus is located in the center of Chelyabinsk and comprises nine dormitories. It is located near the vast urban woodland with the culture and recreation park, the student medical center, a swimming pool, gyms, and the shopping center.
Partner employers
Kaspersky Lab, Sberbank, Magnitogorsk Iron and Steel Works, KAMAZ, Roscosmos and Rosatom State Corporations, and many others.
Multilingual website susu.ru/en
VK – @susu4you
Tuition fees per year
≈ 1,500 – 2,500 USD*
*The exchange rate can fluctuate
Documents required for admission
to Bachelor's and Master's programs
International passport
Document confirming previous education
Translations of documents into Russian
Entrance exams are held in test format or individually in interview format
For foreign citizens
Visa support is free of charge
Execution of documents is free of charge
Meeting at the airport is free of charge
Guaranteed accommodation in the dormitory ≈ 20 USD per month
After admission to any Russian university, students must undergo
Medical examination ≈ 75 USD per year
Medical certification ≈ 100 USD one-time payment
How to apply?
Send your documents to applicant@susu
Fill in the application form and pay for your enrollment contract
Get an invitation to enter Russia
International Student Support
+7 902 607-99-64 WhatsApp, Telegram
+7 351 272-30-86
applicant@susu.ru
Admission
The languages of instruction are Russian and English
To pursue Russian-taught programs, international students can take a one-year preparatory course throughout the year to master Russian and special subjects in Russian as part of the SUSU Foundation Program.
Foundation Program for International Students
The course of Russian as a Foreign Language and major disciplines
Starting level is А0
Study areas
Engineering sciences –engineering, information technology, car manufacturing, civil engineering, architecture
Humanities – law, history, linguistics, psychology
Medical sciences –sport and health research
Economic sciences – economics, management, marketing, business administration, econometrics
Natural sciences – biology, physics, chemistry, nanotechnologies
Tuition fee 99,000 RUB ≈ 1,100 USD (the exchange rate can fluctuate)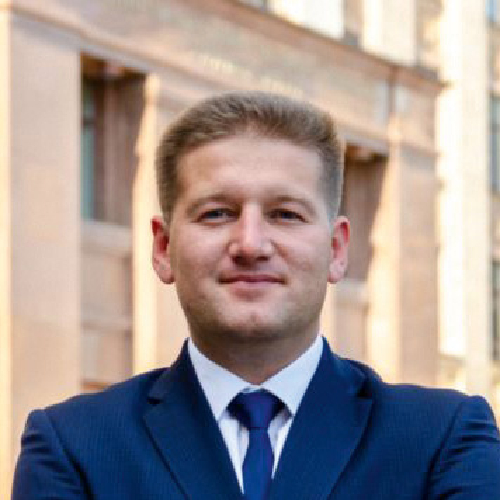 Today South Ural State University is one of the leaders in modern Russian education! We honor our history and the university's traditions and make progress responding to the challenges of our time.
Alexander Vagner
SUSU Rector
Popular programs
in English
Bachelor's programs, 4 years
Fundamental Computer Science and Information Technology. Informatics and Computer Science
Mechatronics and Robotics. Mechatronics
Food Technology and Catering. Functional Foods and Nutrition
Economics. International Economics and Trade
Master's programs, 2 years
Mathematics. Partial Differential Equations
Applied Mathematics and Physics. Biophotonics and Physical Methods for Human Beings
Chemistry. Chemistry for Environmental Engineering
Construction. Digitalization in Architecture and Construction
Heat and Power Engineering. Heat Power Engineering
Power Engineering and Electrical Engineering. Electrical Power Engineering
Mechanical Engineering. Welding Engineering
Technological Machinery and Equipment. Hydraulic Machines, Hydraulic Drives and Hydraulic and Pneumatic Control Systems
Mechatronics and Robotics. Mechatronics
Biotechnology. Industrial and Environmental Biotechnology
Economics. International Business
Management. Strategic and Innovation Marketing
Finance and Credit. Financial Markets and Institutions
Law. Law and Digital Technologies
Journalism. Media Communications
Philology. Theory and Practice of English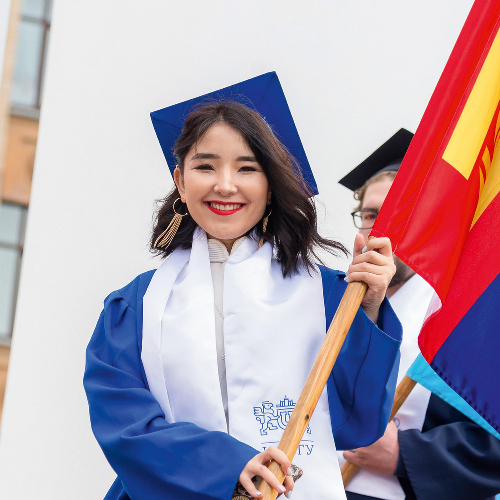 This is a university that became my second home when I was a student and gave me the education that helped me build a career in Mongolia.
AISA
The South Ural Association of International Students and Alumni is the biggest association of international students in the region.
This is a team of friendship, mutual assistance and support for those who have chosen the university in the Chelyabinsk Region to live their eventful student life!
01.09.2023