Blagoveshchensk State Pedagogical University. Acquaintance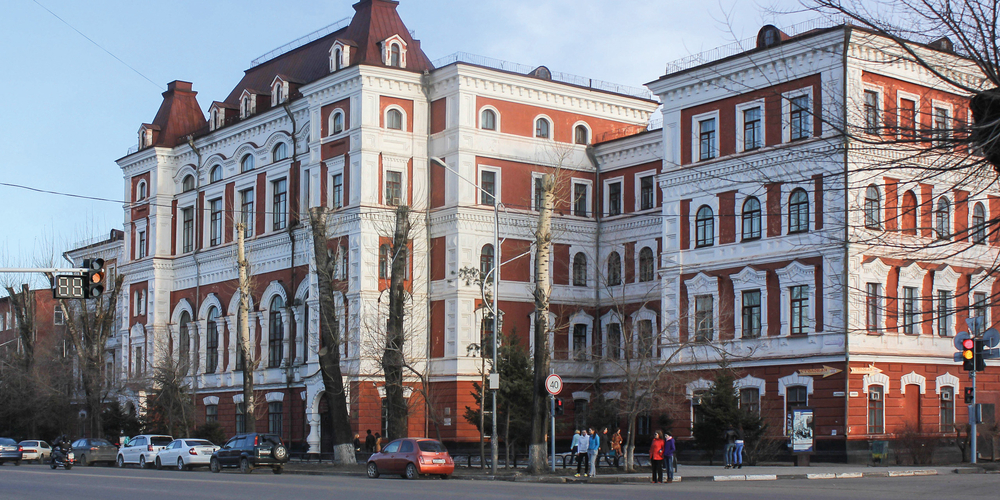 50
Specialist's, Bachelor's, Master's programs
9
PhD programs (12 majors)
3,500
students, including 279 international students
50
Specialist's, Bachelor's, Master's programs
9
PhD programs (12 majors)
3,500
students, including 279 international students
Blagoveshchensk State Pedagogical University is the only pedagogical university in the Far East of Russia. The university successfully trains specialists for various economy segments such as education, science, business, sports, management.
Faculties
History and Philology
Physics and Mathematics
Natural Science and Geography
Foreign Languages
Primary Education
Industry and Pedagogy
Physical Education and Sport
Psychology and Pedagogy
International Students
Students can apply for state-funded places to study for free, in particular, within the Russian Government quotas.
VK – @info_bgpu
Instagram – @bgpu_info (Meta is recognized as an extremist organization in Russia)
Facebook – @amurbspu (Meta is recognized as an extremist organization in Russia)
Tuition fees per year
41,610 – 160,400 RUB
International cooperation
14 universities of Europe, Asia, America
Chinese-Russian Union of Pedagogical Higher Education Institutions
Association of Universities of the Far East and Siberia of Russia and Northeastern Provinces of China
Partner universities network of the French Embassy in Russia
Confucius Institutes' Global Network
Russian-Chinese Research and Education Center Confucius Institute
> 200 attendees
Chinese language and culture classes
Geography of students
Most international students are Chinese citizens, given the geographic proximity of Blagoveshchensk to the Russian-Chinese border.
The university enrolls students from CIS countries, China, South Korea, Belgium, Indonesia, Italy, Vietnam.
Full-time, part-time, extramural forms of study
Creative self-fulfillment in research
Scholarship for government-funded students, dormitory accommodation, concessionary passes
Teachers are highly qualified specialists. Among them are Doctors and Candidates of Sciences, members of the Creative Union of Artists of Russia and the Union of Designers of Russia
Graduation theses are done by orders of enterprises, organizations, and private persons
Unicity
An outstanding feature of the university location is its proximity to China.
Just 700 meters across the Amur River there is the Chinese city of Heihe. The automobile bridge connecting Russia and China was built in 2020, and the cableway between the two cities will be ready by 2024.
You can get to the city by train, car, or plane. There is also a ferry boat in summer and a bus across the pontoon bridge in winter between the cities.
Infrastructure
5 educational buildings
4 dormitories
Interfaculty Technopark of Universal Pedagogical Competencies
Sports and recreation camp
Agrobiostation
Museum complex
Observatory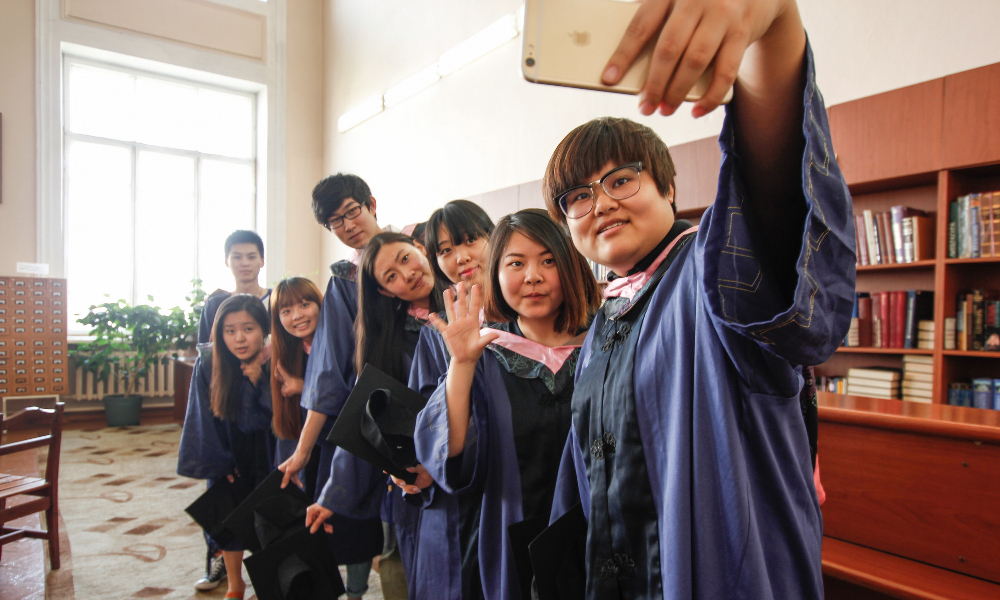 Faculty of International Students
> 20 experienced teachers, including 12 Candidates of Sciences and 1 Doctor of Sciences
> 200 students and attendees every year
Fields of study
Philology, major: Russian Language and Cross-Cultural Communication, Bachelor's program
Pedagogical Education, major: Linguistic Education, Master's program
Preparatory courses, 1 year
Summer and winter study placements
Olga Zalesskaya
Dean of the Faculty. Doctor of Historical Sciences
+7 4162 77-21-18
mfbgpu@mail.ru
How to enter
Fill in the appliсation form
Pass an entrance exam for Bachelor's and Master's programs
Applicants are admitted to preparatory courses without exams
Graduates work as
Teachers of Russian as a foreign language
Translators and interpreters
Guides
Projects
Annual Russian Language Week
International tutorial workshop on technologies and methodologies of teaching Russian as a foreign language
Competition in Russian as a foreign language for students of universities of Northeastern China and the Far East of Russia "Russian Speech is Like Music to Me"
International student brigade "Ivan and Van"
Student scientific society for compiling student's Russian-Chinese dictionary Education Vocabulary
Student scientific society for studying P. Komarov's works
Pamyat (Memory) search party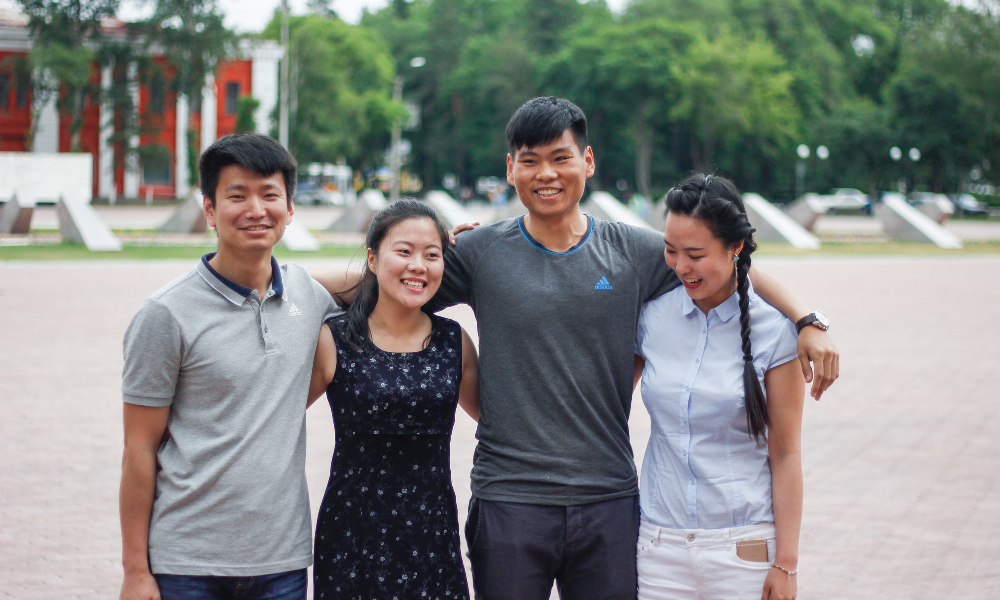 Faculty of Industry and Pedagogy
Department of Visual Arts and Methodology of Teaching Visual Arts
Department of Economics, Management and Technology
Teaching skill competition
Students study in specially equipped classrooms, training workshop rooms, and computer classrooms
Natalia Slesarenko
Head of the Department
+7 4162 42-41-95
nv.slesarenko@yandex.ru
dekanat-indped@mail.ru
Our faculty offers you to:
attend classes conducted by creative teachers, top-notch specialists in economics, product manufacturing technology, painting, drawing, graphic art, and decorative and applied arts, artistic product design. Classes are conducted in specialized classrooms with state-of-the-art equipment
work in a cozy atmosphere of a separate building, where every corner is an exhibition of students' achievements in miniature: masterpiece paintings, graphic compositions, furniture and designer clothing, accessories and ornaments, home decor items. You will learn how to create all this yourself
take part in international and all-Russian professional skill competitions, competitions and exhibitions of ice sculptures, decorative and applied arts, the festival for young designers "Magic of Fashion"
combine teaching with artistic activities as a painter, graphic artist, sculptor of monuments, designer, stage designer, fashion designer, entrepreneur
28.10.2021