Far Eastern State Transport University. Acquaintance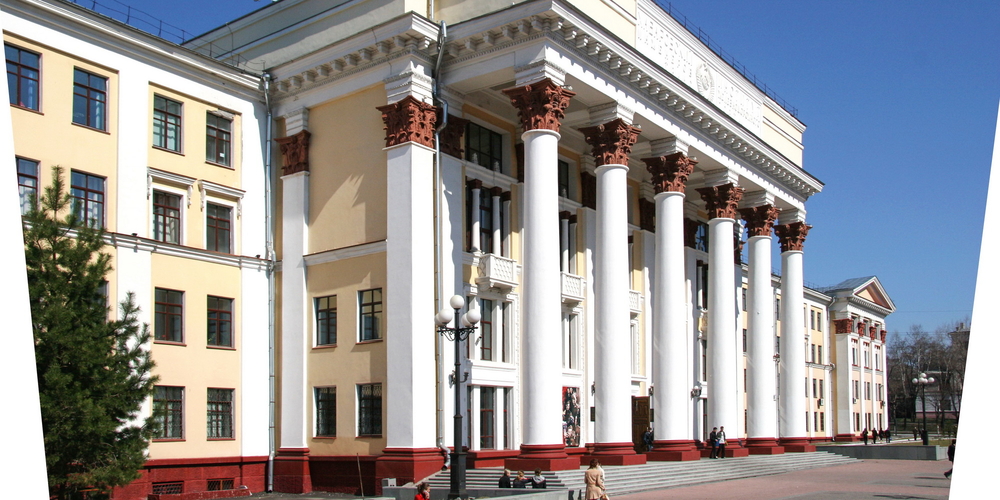 14
secondary vocational education programs
362
continuing professional education programs
457
international students from 12 countries
1,400
state-funded places in 2021
14
secondary vocational education programs
362
continuing professional education programs
457
international students from 12 countries
1,400
state-funded places in 2021
FESTU offers a vast array of fields of study and majors: railway engineers, power engineers, oil and gas workers, customs engineers, financiers, programmers, IT specialists, constructors of bridges and industrial structures, heads of transport and telecommunications infrastructure, and dozens of other promising and in-demand careers.
Structure
Institute of Economics
Institute of Power Engineering
Institute of Traction and Rolling Stock
Institute of Control, Automation and Telecommunications
Institute of Transport Construction
Institute of Natural Sciences
Institute of Social Studies and Humanities
Institute of International Cooperation
Russian-Chinese Institute of Transport
Faculty of Air Transport
Lyceum (10-11th grades)
Khabarovsk Technical School of Railway Transport
4 branches: in Yuzhno-Sakhalinsk (Sakhalin Region), Tynda, Svobodny (Amur Region), and Ussuriysk (Primorsky Territory)
Instagram – @dvgupsofficial (Meta is recognized as an extremist organization in Russia)
Facebook – @dvgupsofficial (Meta is recognized as an extremist organization in Russia)
VK – @dvgups_official
Tuition fees per semester
382 – 1,500 USD
New majors
Urban Planning
Software Engineering
National Security Law
Intelligent Systems in Humanities
Archives and Records Management
Digital Marketing
Khabarovsk International Summer School
Study program, master classes, tours and entertainment program, interpreter services. Transfer services, accommodation in the university dormitory.
Duration 1-4 weeks
Preparatory department for foreign citizens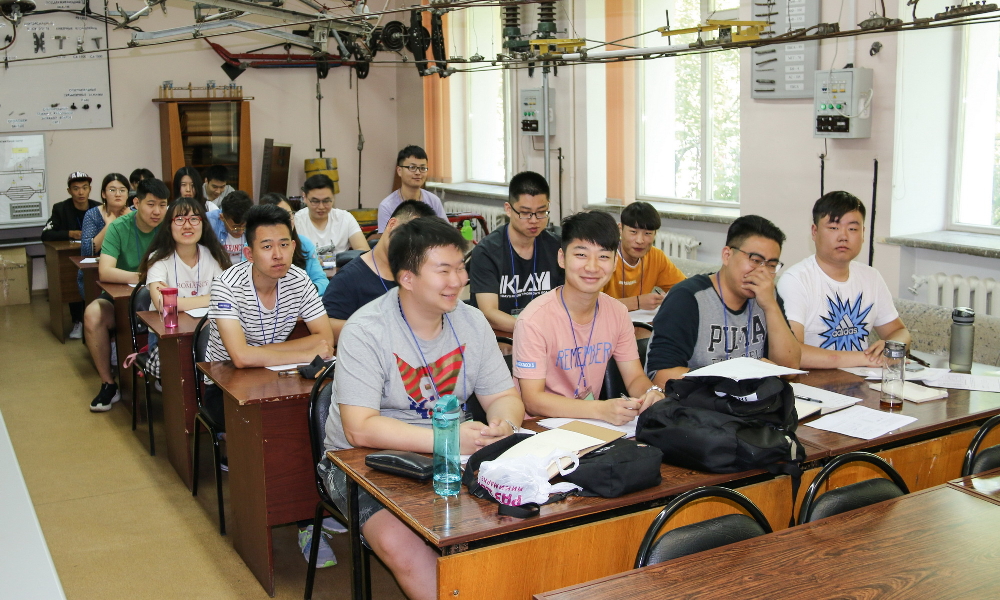 Student exchange programs
Logistics
International Business
Oil and Gas Engineering
Service
Tourism
International cooperation
International Association of Transport Universities of Asian-Pacific Countries
Association of Rectors of Transport Universities of Russia and China
Association of the Universities of the Russian Far East and Siberia and North-Eastern Regions of China
Russian-Kyrgyz Consortium of Technical Universities
University of the Arctic
Transport and Logistics Center
Double degree programs
Russian-Chinese Institute of Transport (RCIT)
FESTU collaborates with Dalian Jiaotong University as part of Bachelor's programs:
Land Transportation and Technological Complexes, major: Carriage Engineering
Construction, major: Transport Construction
Mechanical Engineering
2+2 Program
Studying at RCIT at the premises of FESTU (two years) + a course of study at Dalian Jiaotong University (two years) with an opportunity to undertake work placement at Chinese industrial enterprises
4+0 Program
Studying at RCIT at the premises of FESTU (four years) + preparation for a graduation thesis following the course of study in China
Solbridge International School of Business, Republic of Korea
Economics
Management
Trade
Service
Tourism
Admission of foreign citizens
based on the results of the Unified State Exams, the university's entrance exams
based on the results of the university's entrance exams
for students enrolled on an equal basis. Plenty of scholarships for students are available
FESTU International Club
Achievements
Developments in construction of buildings and structures on permafrost soils
System research in developing power and network structure of transport routes
Improving energy efficiency of AC electric locomotives in traction and regenerative braking modes
Improving serviceability and performance efficiency of locomotive control devices and systems
Theoretical and experimental research on principles of interaction between optical emission and non-linear media
Design of new welding materials based on mineral raw materials of the Far Eastern Federal District
University science
The university develops over 30 research areas related to transport, construction, power engineering, physics, mathematics, materials science, information technology.
The Center for Technology Transfer comprises a special laboratory with state-of-the-art equipment from Schneider Electric, one of the global leaders in energy management
In collaboration with Dalian Jiaotong University (China), the university established the research Institute for railway technologies in cold climate regions
Master's students conduct research in the field of railway track and track facilities, industrial and civil engineering, power engineering, operation of electric plants, ecology, and health and safety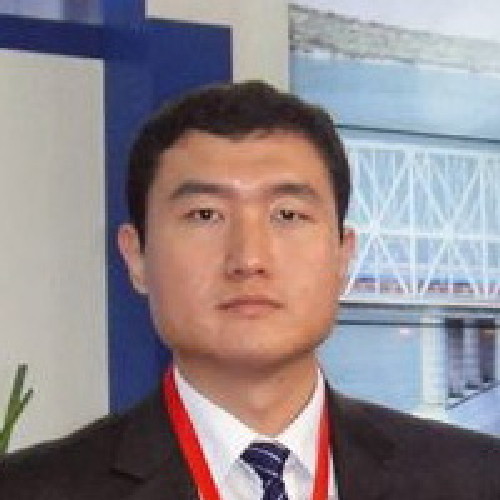 Dear students, study hard and be diligent. Such an attitude will be of help to you in the future.
Su Da
China. Director for Construction Project Marketing at the First Company of Chinese Construction Corporation, FESTU graduate
Su Da learned about FESTU from a professor at a Chinese university, with the internet search confirming that the Khabarovsk university is a reputed educational institution that conducts research and offers education in the field of railway engineering.
During his studies, the language barrier, which baffled him particularly when it came to subject terminology, was an important obstacle for him. But patience and hard work have borne fruit. Lev Danilovich – these are the name and patronymic Su Da chose at FESTU – graduated from the university, embarked on his PhD degree, and became a university teacher.
Studying at FESTU has greatly contributed to Lev Danilovich's development as a person and top-notch specialist in his country. Now he is Director for Construction Project Marketing at the First Company of Chinese Construction Corporation. Not only knowledge but also high Russian language proficiency is valued–Lev Danilovich was invited many times as an interpreter in important negotiations.
Average salary of recent FESTU graduates, RUB
Lawyer 50.000 RUB
IT specialist 90.000 RUB
Accountant 50.000 RUB
Oil production engineer 70.000 RUB
Civil engineer 60.000 RUB
Power engineer 60.000 RUB
Railway employee 60.000 RUB
Airport employee 40.000 RUB
Career opportunities
25% of FESTU students work during their studies. Most of them study under employer-sponsored education contracts with various enterprises. Employers pay scholarships, provide work placements, and specialists get their jobs right after graduation.
The Department of Practical Training and Employment of Students collaborates with state and municipal authorities, law enforcement, regulatory, and other agencies.
28.10.2021