Kazan Federal University. Career Development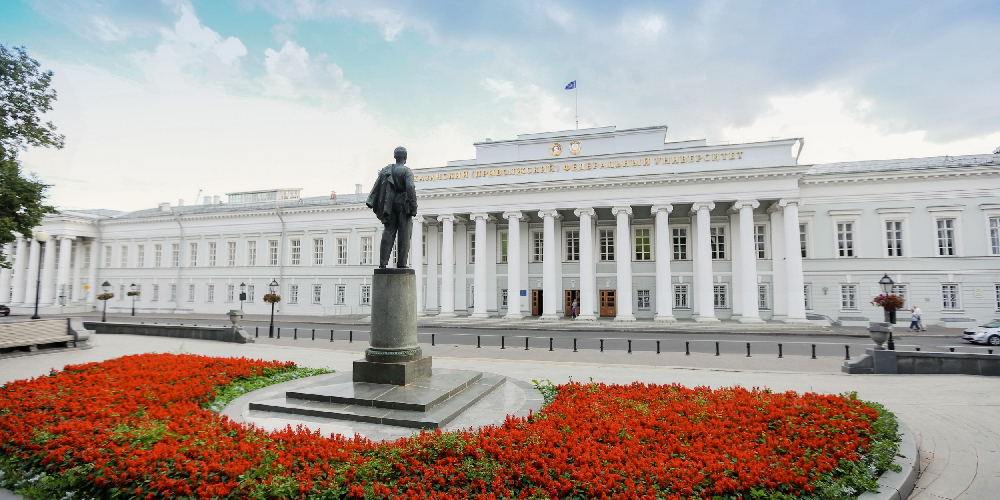 16,000
comfortable dormitory places
> 10,000
international students from 101 countries
7,500
comfortable places in the universiade village
16,000
comfortable dormitory places
> 10,000
international students from 101 countries
7,500
comfortable places in the universiade village
by economic efficiency
by the quality of student campuses
by the number of students, outstanding Russian political figures, scientists, and people of art
by tolerant attitudes in a geographic region
Infrastructure
10 dormitories in Kazan and the Universiade Village: gyms and playgrounds, reading rooms and assembly halls
Nikolai Lobachevsky research library
KFU Technopark Innovation and Technology Center
The Medical Simulation Center
Kazan University History Museum, Nikolai Lobachevsky Museum, Museum of Kazan School of Chemistry, Yevgeny Zavoysky Museum Laboratory, Alexander Shtukenberg Geological Museum, Eduard Eversman Zoological Museum and Herbarium, the Museum of Ethnography, the Museum of Archeology
University clinic
The Kordon sports and recreation camp, the Quantum permanent specialized camp
Universiade Village
The largest and the most modern campus in Russia with over 11,000 students.
Comfortable residential houses: 2-3-4-person rooms
Territory of health: various playgrounds
Security support: access control system
Excellent living conditions, coziness, clean rooms and territory
Affordable accommodation and event fee
VK - @kazan_federal_university
Instagram - @kazanfederaluniversity (Meta is recognized as an extremist organization in Russia)
Facebook - @KazanUniversity (Meta is recognized as an extremist organization in Russia)
Tuition fees
1 700 — 5 000 USD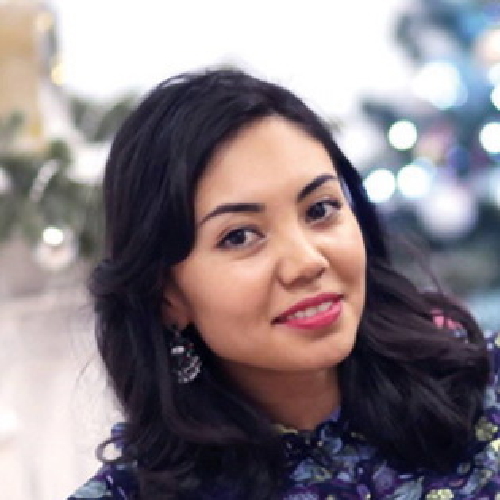 During my studies at Kazan Federal University, I got not only in-depth knowledge and valuable professional qualities but also true university education. The possibility of combining studies with public work in the students' council of international students and also in the association of international students in Kazan allowed me to realize my ideas, I had leadership skills and useful experience like organizing various events, and also gave me faithful friends from different countries.
Elmira Masoud
Kazakhstan, History Faculty
Student Scientific Circles
99 academic communities: social sciences and humanities, engineering and technology, natural sciences
2 000 Russian and international students
Directors, deputy directors, Associate Professors, Professors, Assistant Professors, PhD students
Pro Science At Kfu
This popular science project offers a unique opportunity to become a student for a night and find out about the latest scientific discoveries.
You can attend popular science lectures from leading researchers from all over Russia, join interactive learning sessions, take part in fascinating events, and get acquainted with like-minded people.
vk - nightofsciencekfu
The Algarysh grant from the Tatarstan Republic Government provides training, retraining, and internships at Russian and foreign educational and scientific institutions.
International Cooperation
Academic exchange programs
Double degree programs
International grant programs
Invitation of foreign teachers and researchers
> 600
educational programs
7
educational programs that underwent international accreditation
13
english-taught programs
> 600
educational programs
7
educational programs that underwent international accreditation
13
english-taught programs
KFU institutes have their centers for career guidance and interaction with employers
Temporary Employment Center
The center offers students an opportunity to start building their careers while they are studying. It places information about current job openings, internships, holds career events involving top Russian and global companies.
VK - @czskfu
The Best Kfu Graduates Project
It presents KFU graduates to prospective employers, giving them information about the best graduates and their achievements.
KFU Alumni Community Alma Mater consolidates graduate experience and university resources for sustainable development of the professional community.
Internship And Employment Center
Margarita Antonova
+7 843 233-75-40
job@kpfu.ru
VK - @ork_kpfu
Partner Companies
Organize work placement and internships for KFU students and PhD students with subsequent employment opportunities
Participate in developing curricula, giving classes, and conducting research
Participate in the largest university-wide job fairs "The Future is Yours," Career Days at the faculties, and other interesting events
Offer master classes, workshops, seminars, business games, lectures at KFU
Fund research and found scholarship programs for students that allow them to enhance their brands and increase brand awareness
Key Partners
Ak Bars bank, Alfa Bank, PricewaterhouseCoopers, Samsung, CISCO
Pharmaceutical companies Novartis, Pfizer, Bayer
Fox Chase Cancer Center
Schlumberger – the global petroleum refining leader
Albis Technologies – one of the top plastics manufacturer
Rohde&Schwarz – Europe's largest company manufacturing radio-measuring devices
Among famous KFU alumni are outstanding scientists, writers, public and political figures, business people, athletes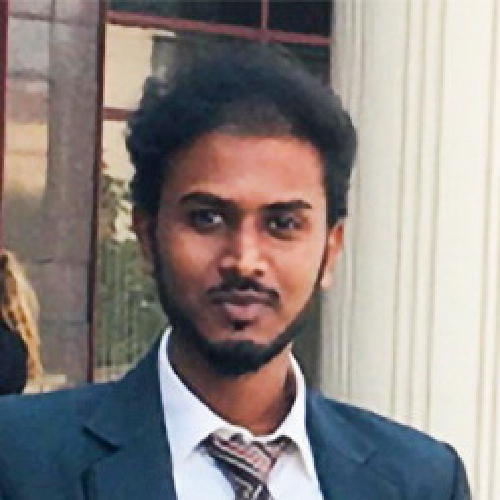 One would think that Kazan is a bustling million city, where all people have their troubles, but this thought is delusive. It's comfortable and cozy here, like at home. Before I came to Kazan, I knew next to nothing about this city. I liked the architecture of the city. There are unusual buildings that have a unique and rich history. I have a collection of pictures of Kazan sights. Most of all, I like the streets of old Kazan –Kremlevskaya, Pushkina, and Staro-Tatarskaya Sloboda (Old Tatar Quarter). I like that the city combines modern and ancient buildings. I was surprised by some open-hearted people in the streets. They can just come up and talk to you. I also like national Tatar cuisine, especially chak-chak, gubadiya, echpochmak.
International Students Adaptation Unit
Social and everyday support, information and socio-cultural support for international students.
Sergei Tsvetkov
9, Universiade Village
+7 843 590-17-54
ois@kpfu.ru
Passport And Visa Department
Migration registration
Passport and visa services
Invitations for studying at KFU
Ramil Sayfutdinov
7, Universiade Village
+7 843 590-22-67
RNSayfutdinov@kpfu.ru
Student Life
Student club
KFU International Friendship Club
Students Association of Universiade Village
UNIVER media center
Discussion club
Brain club
Alter Ego and 7 Rhumbs tourist clubs, speleoclub
KVN School
Politskovorodka club
Business case club
Volunteer Student Center "KFU is a Planet of the Big-Hearted People"
Student legal center
Patriotic education center
Snezhny Desant rescue team
Student brigades office
Sports club, the UNIX culture and sports center, Moskva and Bustan sports centers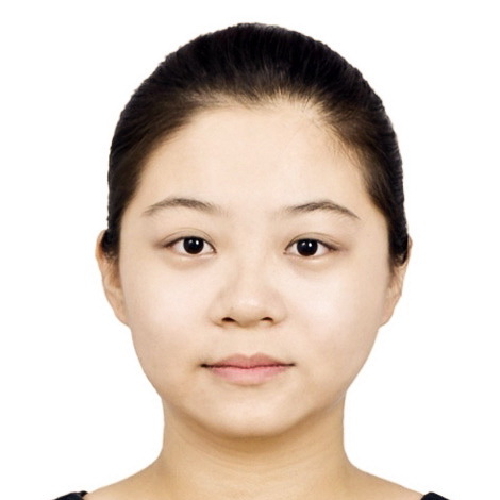 I am studying Russian as a foreign language at the Institute of Philology and Intercultural Communication. I came to study in Russia because China and Russia always were good friends. Compared to Western countries, Russia offers more affordable tuition fees. I like Kazan very much. It is the third largest Russian city famous for its beautiful landscapes, good environment, and universities. I chose KFU because it's very famous. Many of my Chinese teachers recommended it to me. They were always telling me about KFU and its research areas. I don't think that Russian is particularly difficult, but you really have to study it thoroughly. In the future, I will come back to my country and take a state service exam, or stay in Russia, if I have such an opportunity.
30.06.2021