Kazan State University of Architecture and Engineering. Acquaintance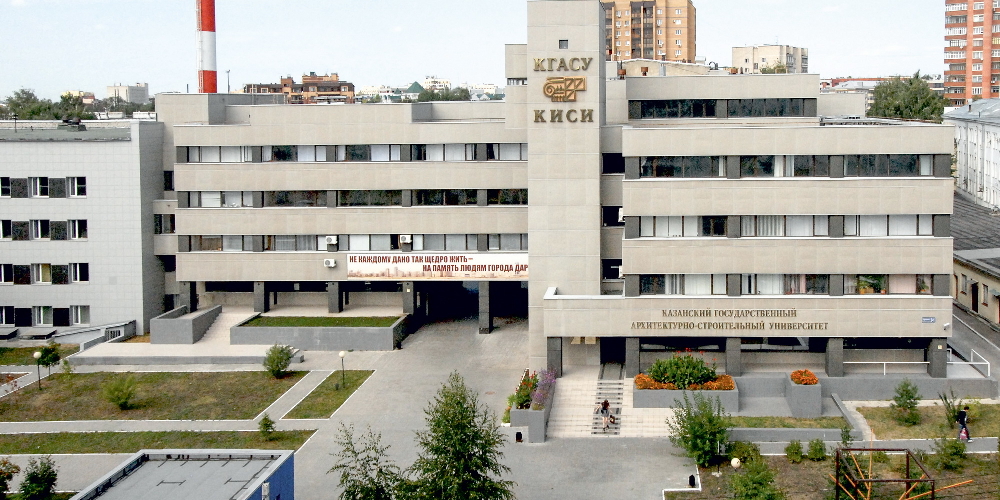 50
Doctors of Sciences and Professors
250
Candidates of Sciences and Associate Professors
255
international students
50
Doctors of Sciences and Professors
250
Candidates of Sciences and Associate Professors
255
international students
KSUAE is a modern center for education, research and innovation with high creative potential. It trains highly qualified specialists for architecture and civil engineering, the housing and utility sector, and the road transport industry of the Republic of Tatarstan and the Volga Region. Founded in 1930.
Institutes
Architecture and Design
Civil Engineering
Building Technology, Engineering and Ecology Systems
Transport Structures
Economics and Construction Industry Management
Fields of study
Architecture
Reconstruction and Restoration of Architectural Heritage
Design of Architectural Environment
Urban Planning
Design
Civil Engineering
Information Systems and Technologies
Technosphere Safety
Land Management and Cadastres
Technology of Transport Processes
Land Transportation and Technological Complexes
Management
Housing and Facilities Infrastructure
Construction of Unique Buildings and Structures
VK - @ksuae
Instagram - @kazgasu (Meta is recognized as an extremist organization in Russia)
Twitter - @kgasu
Facebook - @kazgasu (Meta is recognized as an extremist organization in Russia)
Tuition fees per year
full-time study
bachelor's programs ≥ 130,000 RUB
master's programs ≥ 137,900 RUB
specialist's programs 147,900 RUB
extramural study
bachelor's programs ≥ 83,200 RUB
master's programs ≥ 127,400 RUB
Key research and education centers
Center for Testing and Designing Building Structures "Strength"
Architecture and Education Space "BFFT.space"
Center for Engineering Systems in Construction "Systems"
Center for Building Materials and Technologies "Technology"
Road and Transport Construction Center "Roads"
Urban Development Center "URBAN PLANNING"
Center for Information Systems in Construction "Digital"
Center for Reconstruction and Restoration of Architectural Heritage "Heritage"
The university only trains specialists in specialized fields of study.
Double degree program
Russia's unique international project in Architecture and Civil Engineering
Bachelor's programs (BSc Courses) - Architecture, Civil Engineering, Building Design, and Information Systems in Architecture and Civil Engineering, University of East London (UEL).
Italian Center for Education and Culture in the Republic of Tatarstan
It was established at the International Relations Department.
It aims to promote Italian culture and the Italian language in Tatarstan, establish partnership relations among the universities, cultural workers, organize staff and student exchange between the universities of Tatarstan and Italy.
Entrance exams
Architecture fields of study
state-funded places - Mathematics, Russian language, creativity exams – natural light-tone drawing, composition of geometric bodies (partially inserted, "cut" into each other), technical drawing, composition
fee-paying places - Russian language, natural light-tone drawing, composition of geometric bodies (partially inserted, "cut" into each other)
Civil Engineering fields of study
state-funded places - Mathematics, Russian language, elective exam (computer science and ICT, physics, or chemistry)
fee-paying places - Russian language
Economics fields of study
state-funded places - Mathematics, Russian language, elective exam (computer science and ICT, social science, history, or English language)
fee-paying places - Russian language
Pre-university training center for foreign citizens
Russian as a Foreign Language course
Duration October-May
Tuition fee 100,000 RUB
Important!
Those applying for state-funded places must arrive in Kazan to take entrance exams.
Those applying for fee-paying places will take their entrance exams online using Zoom.
You must have WhatsApp installed on your phone (the number you specified in your application).
International Students Department
+7 843 526-93-17
interksaba@mail.ru
Admission Office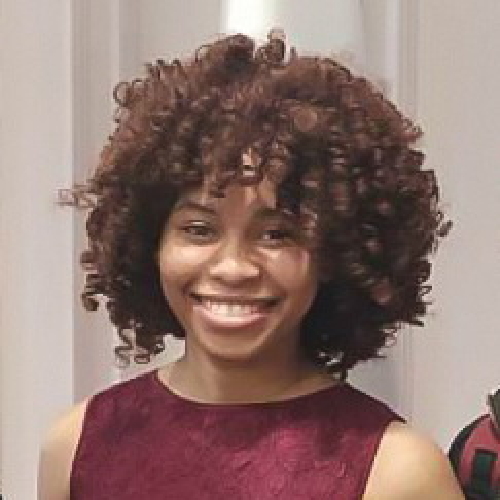 It was strange for me to find myself in cold and snowy Russia after the warm climate of the Indian Ocean and its warm breezes. But I fell in love with this country with all my heart: the climate, the seasons, and the country with lots of cities, traditions, and, above all, hospitable, good-natured people. Needless to say, it was difficult to memorize Russian verbs, the complex grammatical system of nouns, get accustomed to and understand fluent speech. To cope with the difficulties of the Russian language, I read a lot, listen to music by Russian composers, watch Russian movies. I haven't decided yet whether I'll stay and work in Russia or not. I feel homesick. But with every passing day, I become more and more attached to my university, teachers, the most beautiful Russian city – Kazan. I am so happy to study at one of the top universities – KSUAE and live in the third capital of Russia.
Ten days prior to arrival in Kazan
Send a copy of the document you need to enter Russia, inform the university about your arrival date and border crossing point (name of the airport, or crossing point when traveling by train or by road)
In Russia, you must retake a PCR test within 72 hours (you can do it at the airport). After submitting the results of two negative PCR tests, you will be allowed to take entrance exams
Upon arrival in Kazan, you must submit the following:
Medical certificate with a notarized translation into Russian
Results of fresh blood tests and fluorography examination
Vaccination certificate
Certificate of negative Covid-19 test (PCR test) taken at least 72 hours before you arrive in Russia
6 photos (3х4 cm)
KSUAE graduates
93% have a job
90% receive specialist training applications from enterprises
Campus
Cozy European-style campus in the city center
Comfortable dormitories: rooms accommodate two or three persons, shower and toilet rooms are located in blocks, the kitchen is on the floor
Modern research and education centers
The KSUAE multifaceted sports center is the 2013 Summer Universiade facility
The Mesha sports and recreation camp
The canteen is one of the coziest places in the university, where you can have tasty and cheap meal
Comfortable, light, and spacious assembly hall for student events
A parking lot for students and staff
Work placement
For effective practical training, KSUAE assigns responsible supervisors for all institutes and departments of the university.
Self-presentation and career guidance advice
Informing students about the job market situation
Employment and Internship Center
The staff members will help you make a resume, give you recommendations on how to pass an interview, and inform you about employment opportunities, taking into account your education.
Anna Zaripova
+7 927 243-75-26
zaripovaan@yandex.ru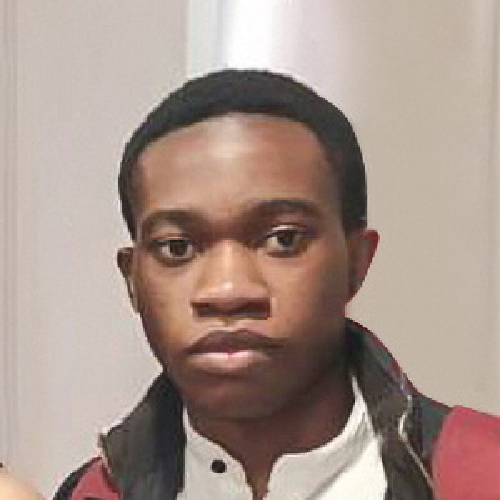 I've been living and studying in Russia for two years already. I see no difficulty in studying Russian because I have great teachers. They play a key role in international students' life because they lay the groundwork for the perception of the Russian culture. The Internet is of great help to me when I prepare for my classes. You can find various textbooks, study aids, tests on the Web. Actually, I enjoy studying the materials from different Russian sources. The most difficult thing about learning Russian is the fear of making a mistake when communicating with Russians. If you overcome this fear, you will succeed. I really like taking part in the university's social life. Sometimes I feel homesick. But I have great friends, fellow students, those who are always ready to help me. I am very fond of Russian classical literature and often read poems by Alexander Pushkin and learn them by heart. Wherever I am, whatever the future holds for me, I will always love Russian culture and literature.
José Sílvio Camutenya
Angola
Graduates and students' works
Kul Sharif Mosque
The Lazurnye Nebesa (Blue Skies) residential estate
The Korston hotel, shopping and entertainment center
The Basket Hall sports center
The GUM shopping center in Kazan
Improvement of the garden square near the Civil Acts Registration Office in the Kirovsky District as part of the 100 Garden Squares program
Examination of the Kazan Arena stadium foundation
Designing building structures of the Kazan international airport terminal
Designing reinforced concrete rings for building the Kazan metro
Designing the Mordovia Arena stadium stands for the FIFA World Cup
Design of the temporary roof of the Kazan Arena stadium for the 16th FINA World Championships
Installation of polymer composite reinforcement at the Kazan airport ramp
Restoration of Merchant Sergei Zemlyanov House
Restoration of the Pentecost Church in Sukonnaya Sloboda (Cloth Settlement) in Kazan
All KSUAE graduates have general civil engineering skills. They can successfully work with geodetic equipment, know the basics of architectural design and structural analysis, can use construction industry technologies, which adds to the diversity of their future employment opportunities.
Association of Foreign Students
Assistance in social adaptation to Russia
Legal and social support
Cultural and sports events
Sports
KSUAE students are winners of the University Spartakiad that includes 31 sports, international competitions
The Tozuche sports center includes a hall for sports games, a wrestling hall, a strength sports gym, a boxing hall, an aerobics hall, a table tennis hall
30.06.2021