National Research Tomsk Polytechnic University. Enrollment Campaign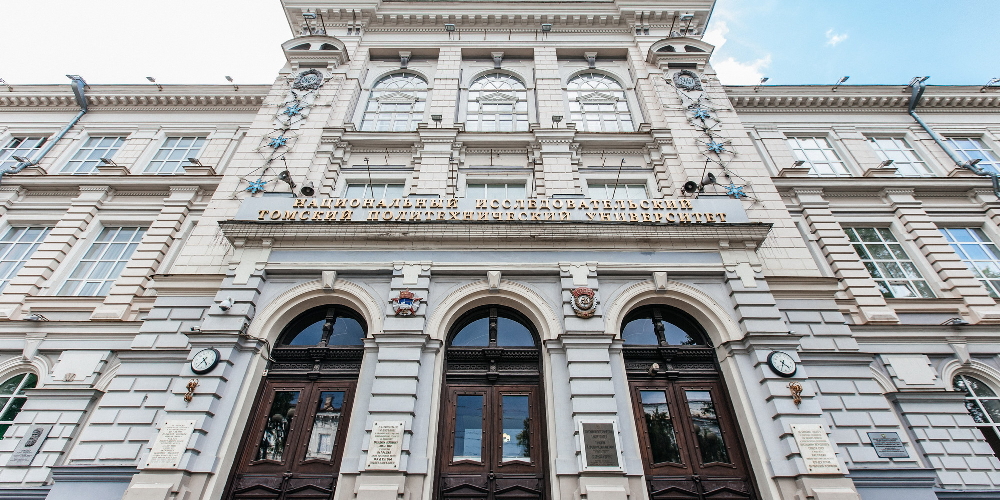 10
research and engineering schools
2,500
international students from 50 countries
800
russian and foreign grants, projects, and scholarships
10
research and engineering schools
2,500
international students from 50 countries
800
russian and foreign grants, projects, and scholarships
TPU is one of the engineering education leaders in Russia, a renowned center for research and training world-class specialists in the nuclear and hydrogen power industry, oil and gas production and transportation, IT, non-destructive testing, power engineering and electrical engineering, electronics, nanotechnologies, biotechnologies.
Founded in 1896.
The best campus in Russia: 32 educational and laboratory buildings, 15 comfortable dormitories including a 17-story building for Master's and postgraduate students
The engineering library (> 2.6 million books)
The scientific park, the business incubator, the scientific training center "Research Nuclear Reactor," the Center for Geological Training in Khakassia
The International Culture Center, 15 public associations
The health care center
8 sports grounds, a 400-meter track-and-field center on the Polytechnic Stadium, 9 sports clubs, a 25-meter swimming pool, a climbing wall, a skiing center
VK – @tpunews
Instagram – @tpu.ru (Meta is recognized as an extremist organization in Russia)
Facebook – @TPUnews (Meta is recognized as an extremist organization in Russia)
Tuition fees per year
196,960—295,430 RUB
Research Areas
Comprehensive Study of the Arctic Shelf
Space
Big Data
People with Special Needs
Industrial Tomography and Non-Destructive Testing
Robotics and Distributed Object Management
Hard-to-Recover Natural Resources
Clean Water
Environmental Power Engineering
Nuclear Technology for Medicine
Scholarships And Grants For Students And Postgraduate Students
Grants from the Russian Science Foundation, the Russian Foundation for Basic Research, the Vladimir Potanin Foundation
Scholarships from industrial partners such as Gazprom dobycha Yamburg, Siberian Integrated Chemical Plant, Transneft Western Siberia
Preparatory Department For Foreign Citizens
Preparation for degree programs at TPU and other Russian universities
Short-term courses on the Russian language and major subjects
Winter and summer schools
Study areas
Bachelor's and Specialist's programs: engineering, economics, humanities, natural sciences, medicine and biology
Master's and postgraduate programs: engineering, economics, and natural sciences
Tuition fee: 135,200—171,300 RUB per year
Небера Марина Викторовна
+7 3822 60-64-61
nebera@tpu.ru
English-Taught Programs
Big Data Technology
Environmental Engineering and Sustainable Development
Electric Power Generation and Transportation
Operation and Engineering of Nuclear Power Plants
Nuclear Physics and Technology
Nuclear Medicine
Condensed Matter Physics
Materials Science
International Cooperation
Academic exchange programs Erasmus+, FIRST
Double degree programs: Great Britain, Germany, France, Czech Republic, Kazakhstan
Internships and short-term study placements
Russian Language and Culture School "Siberian Holidays"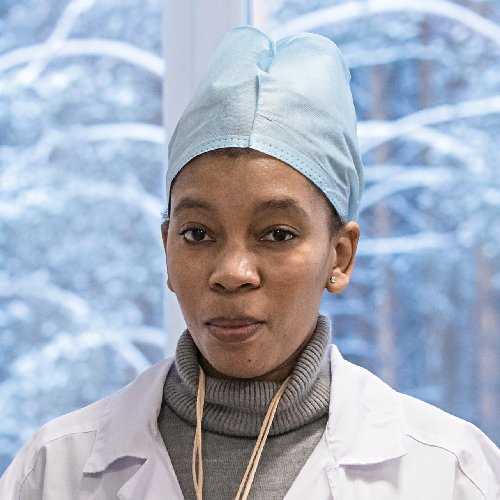 In my country, I completed my Bachelor's degree in microbiology and chemistry. Then I studied for a year in a Master's program. Later I entered TPU Master's program in Nuclear Science and Technology with a specialization in nuclear medicine. TPU delivers this program at an operating facility. I have studied for more than a year, and I am not disappointed. I believe that TPU is the best Russian university to offer this program. The program is very popular with African students because the number of cancer patients has considerably increased on the African continent. The development of nuclear medicine has become a fundamental issue for many African countries. South Africa already has the equipment to treat these patients. However, there is a shortage of personnel able to work with it. Here I can get the skills to work with this equipment. When I return to South Africa, I will not need time to undergo additional training. I will be able to work in the field of nuclear medicine on the equipment already available there. There are nuclear reactors in South Africa. One of them, in Pretoria, produces radioisotopes. I hope I will find a job as a specialist in the production of medical radioisotopes.
Veronica Krabisang Goves
South Africa
Let's Go To Tomsk From Moscow
Plane: around five daily flights, travel time is just over four hours, the fare is 2,700 RUB and more
Train: travel time is 55 hours, the fare is 4,000 RUB and more
Comprehensive Student Support
Meeting at the airports, railway and bus stations in Tomsk and Novosibirsk
Dormitory check-in assistance
Necessary medical support
Detailed instructions about security measures in the city and rules of conduct
Assistance in organizing leisure time
International Students Office
Ask any questions about admission and study at Tomsk Polytechnic University.
Regional Specific Features
Tomsk city is located in the east of Western Siberia on the Tom River. It is the oldest major educational, scientific and innovative center in Siberia. Tomsk is called Siberian Athens: the city has six universities and plenty of research institutes, branches, and representative offices of universities in other cities.
The climate is continental and cyclonic. Tomsk is considered one of the cleanest centers by the air quality in Siberia.
Places Of Interest
Winter sports are hugely popular in Tomsk. The city is richly decorated for the New Year's Day, and a lot of snow fortresses and sledding hills are built in the streets.
Tomsk can boast not only unique Siberian nature but also historic architecture. There are a lot of stone and wooden architectural monuments in the city.
Gastronomic Specialties
In Tomsk, you can taste various dishes made from the meat of roe, bear, deer, and elk, slices of frozen fish (various local species), Siberian fish soup with pearl barley and tomatoes, berry sauces, cedar nuts.
Average Temperature
-18 °С in January
+19 °С in July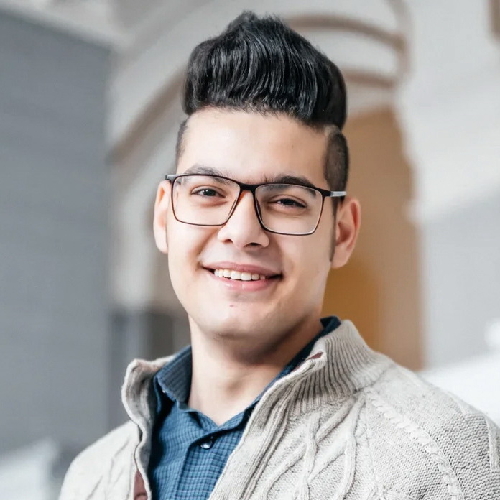 I pursued the unique TPU program in Nuclear Power Plants: Design, Operation and Engineering. Egyptian students enrolled in the program within the quota of the Russian Ministry of Science and Higher Education. Graduates will have a chance to get a job at Rosatom enterprises in Egypt and nuclear research centers. I liked the Russian education system very much. The subjects I studied were very useful and gave me much theoretical and practical knowledge. If you asked me to assess the quality of training, I'd give TPU 300 points out of 100. A lot of practical training is what makes studying at the TPU different. This is very important for our profession. Egypt doesn't offer such opportunities. I am going to return to my home country and work at El Dabaa nuclear power plant, which is now under construction. I am sure my knowledge will be of use to me in my future career.
Mina Sami Bules Tawadros
Egypt
International Student Adaptation
Academic, medical, psychosocial, and sociocultural adaptation
Extracurricular activities
Necessary tutorial support
Social And Cultural Events
National Day in China
Gala concert
Calligraphy and tea ceremony master classes
Tasting national dishes
Chinese New Year
Mongolia Independence Day
International Africa Day and other interethnic festivals
Annual Russian Language Decade: International students learn and recite poems by Russian poets, compete in the song contest, take part in the literary lounge meetings.
In 2020, the online Russian Language Decade brought together 740 people, including students from China, Indonesia, Hungary, Vietnam, Laos, Mongolia, Zambia, Bolivia, Paraguay, Ecuador, Algeria, Ghana, Nigeria, South Korea, Afghanistan, and Turkmenistan.
Peoples' Friendship Festival is a good opportunity to make an improvised journey around various countries and cities without leaving Tomsk: attend thematic master classes, play traditional musical instruments, try one's hand at national dances and games.
18.04.2021