Siberian Federal University. Master's degree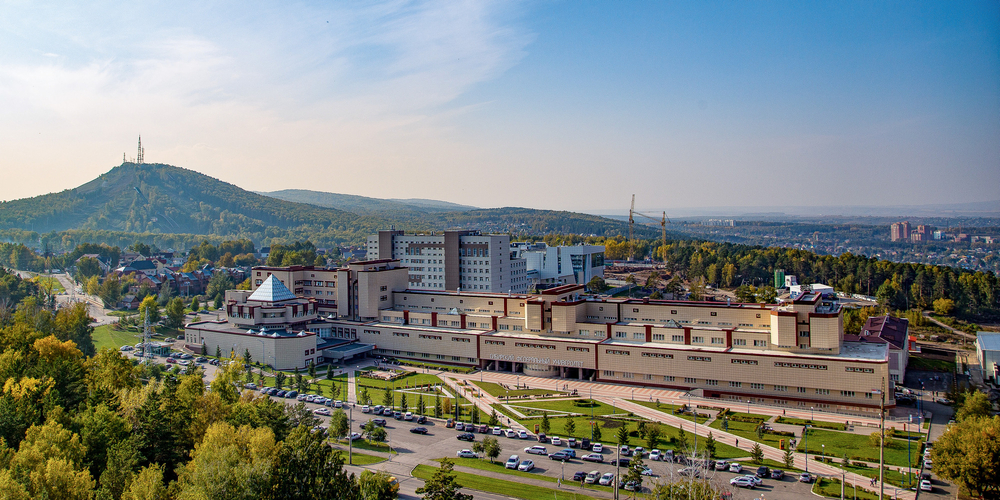 > 115
fields of study within Bachelor's and Master's programs
> 200
professors from the world's top universities
1,000
international students from 42 countries
4,500
government-funded students
> 115
fields of study within Bachelor's and Master's programs
> 200
professors from the world's top universities
1,000
international students from 42 countries
4,500
government-funded students
SibFU has the second largest number of government-funded students among Russian universities.
Foreign nationals at SibFU focus particularly on the opportunity to take a course in Russian as a foreign language, which allows them to continue their education at the university, get a job, and even become Russian citizens.
Why do international students choose SibFU?
A full range of engineering and humanities majors
Top positions in rankings
Russian language course
Assistance to foreign citizens in admission and studying
For SibFU applicants
For foreign nationals
SibFU virtual tour
Career guidance abroad
Education fairs and tests are held annually in CIS countries. At the career guidance centers in Kyrgyzstan, Kazakhstan, and Tajikistan, SibFU representatives familiarize applicants with the opportunities the university offers
Online exhibitions are available for applicants and students from any countries
Internet resources contain all the necessary information about the university
Zoom and Instagram webinars that help you know the university and its study programs better. The International Student Recruitment Office is happy to answer all your questions
Study grants
The university participates in two main scholarship competitions. The call for applications is open in autumn and closed at the beginning of spring.
Open Doors Scholarship Project. For Master's and PhD programs, including programs taught in English.
Russian Government scholarship. For all education levels, including preparatory department. Russian-taught programs only.
Scholarships for winners
Free tuition for the entire period of the chosen program
Accommodation allowance for the entire period of study, regardless of candidate's academic performance
Dormitory (if available)
Free Russian language course – 1 year (if necessary)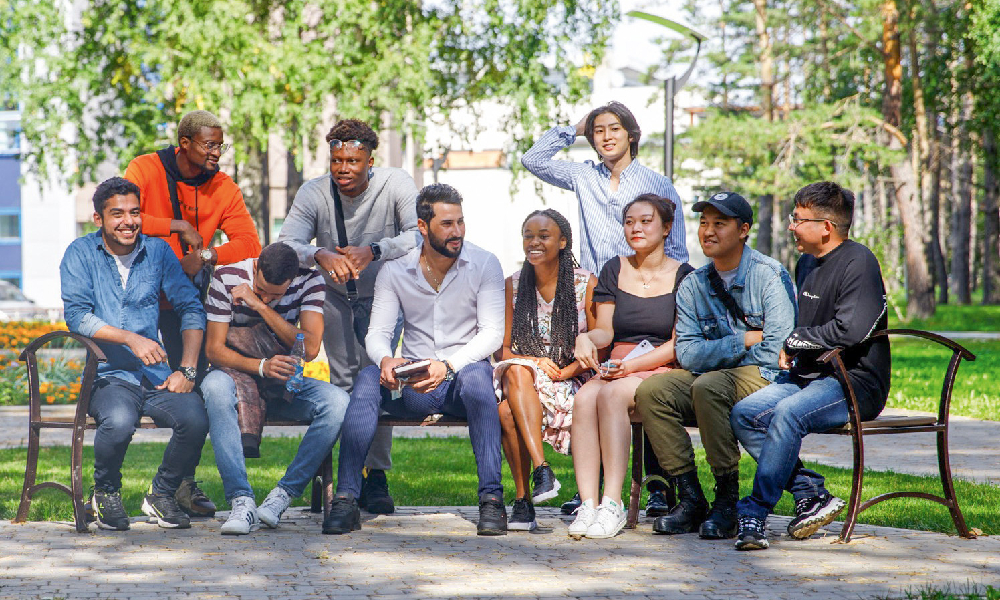 Selection of international students in their countries of residence
The International Student Recruitment Office (ISRO) is the common entry point for international applicants.
Professional and friendly specialists will help you:
Choose your field of study
Prepare required application documents
Properly prepare your academic credentials for recognition in Russia (taking into consideration the issuing country)
Find out about free tuition opportunities
Find a grant to cover your tuition fees
Head Anastasia Stepanova
+7 391 206-27-79
admission@sfu-kras.ru
Portfolio requirements for Master's degree-seeking applicants
Bachelor's degree in your field of study – copies of diplomas confirming your previous university degree and academic transcripts
Good command of English/Russian – certificate or any other official document
Motivation and recommendation letter (on request)
Advantages
A variety of programs taught in Russian and English
Programs are mostly research-focused
Training is provided by researchers with extensive international networks ensuring strong relationships between research and learning
A great number of partners (RUSAL, Krastsvetmet, IFP Training, ESI GROUP), special projects, double degree programs
Long-term study placements at the top universities in Russia and abroad – in France , Germany , Great Britain , Australia
You can contact the university's partner (if any) in your country of residence with all questions.
The university information is also provided by Rossotrudnichestvo's Russian centers for science and education in foreign countries.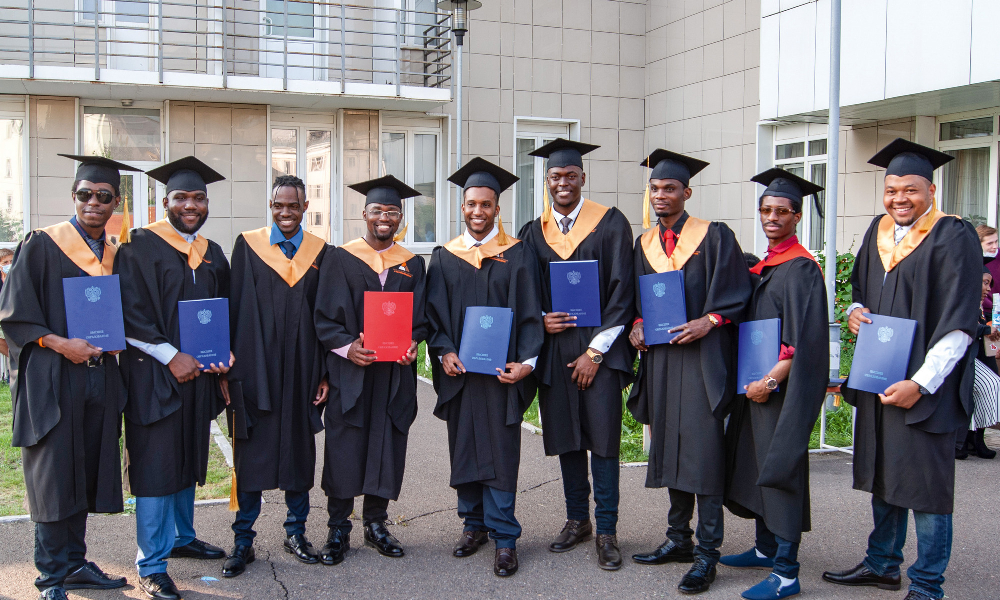 Why pursue a Master's degree?
A combination of Bachelor's and Master's degrees allows the university to flexibly and efficiently organize Master's studies for meeting the current needs of economy and science.
The opportunity to change a major after completing a Bachelor's degree and two years of Master's study allow both students and Master's programs to respond to significant technological and institutional changes typical of the modern economy.
So, pursuing a Master's degree, students can complete narrowly focused programs and broaden their knowledge, preparing the ground for research or managerial career. In doing so, they enhance their attractiveness in the job market and expand a range of possible career fields.
Prospects for Master's degree graduates
Research-focused Master's programs provide our graduates with a strong foundation – sound knowledge, tools, and competencies – for further development, competitiveness in the job market
In-depth study of natural sciences provides the opportunity to perfectly prepare for the future research career and obtain a PhD degree from SibFU
Today some SibFU graduates are successfully employed in London, Amsterdam, Passau, and New York
A lot of Master's degree graduates pursue their academic careers and enter PhD programs at top foreign universities
Preparatory department for international students
Preparation for admission to Russian universities
Subject areas: engineering and technology, economics, natural sciences, and humanities
Phonetic competition – recitation of poetry and prose on a particular theme
Essay competition
Prizes – books and promotional gifts
Russian Club
Sightseeing tours around Krasnoyarsk
Visits to the Stolby Nature Reserve
Theater trips
Participation in other cultural and educational events
Tuition fee 150,000 RUB
Study period September – August
Formats: online and blended
Summer course of Russian as a foreign language (RFL)
Tuition fee 40,000 RUB
Study period July – August
Levels A1-B2
Competitions and flashmobs
Stories about classes
Creative homework assignments
Quizzes
Posts about grammar and culture
Instagram – @preadmission_sibfu (Meta is recognized as an extremist organization in Russia)
28.10.2021