Voronezh State Medical University. Acquaintance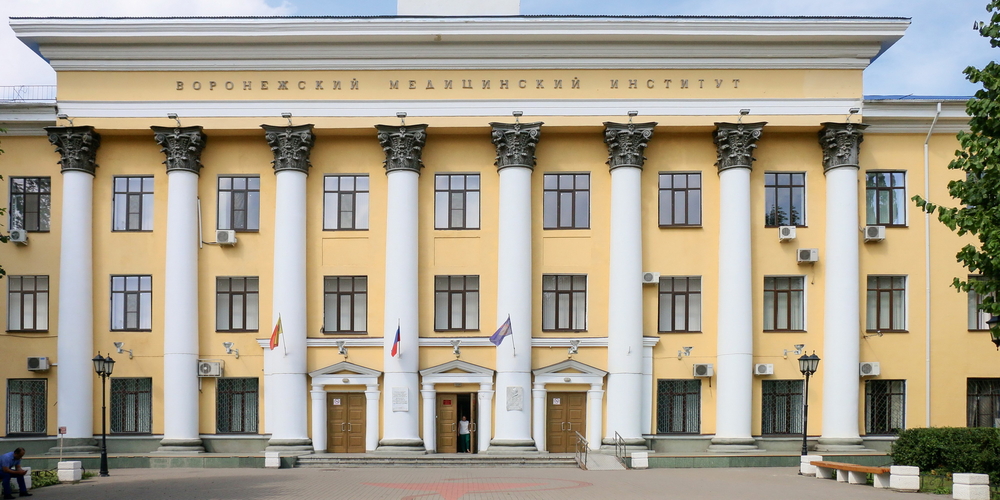 800
international students from 63 countries
800
international students from 63 countries
VSMU named after N. N. Burdenko offers high-quality education and conducts R&D in medicine, biology, and pharmacy.
10% of annual scientific events are held with international participation.
Faculties
General Medicine
Pediatrics
Pharmacy
Preventive Medicine
Advanced Training
Pre-university Training and Graduate Career Guidance and Employment
Institutes
Dentistry
Advanced Nursing
Continuing Professional Education
International Institute of Medical Education and Cooperation
vrngmu.ru
Instagram – @vrnsmu_official (Meta is recognized as an extremist organization in Russia)
VK – @vrnsmu_burdenko
Facebook – @vrnsmu (Meta is recognized as an extremist organization in Russia)
Tuition fees per year
3,000 – 4,200 USD
Specialist's programs are ranked among the Best Educational Programs of Innovative Russia
General Medicine, in English . Popular program among international students
Dentistry
Pediatrics
Preventive Medicine
Pharmacy
Admission
Within the Russian Government quota
On a fee-paying basis
Entrance tests
Written Russian language test
Written English language test – for those applying to the English-taught program in General Medicine
Computer-based test in chemistry (biology) using distance learning technologies – for citizens staying outside the Russian Federation
Studying
Studying disciplines related to humanities, social sciences and economics, natural sciences, mathematics, medicine and biology, preventive medicine, and clinical medicine
Individualization of the learning process taking into account students' national, religious and psychological characteristics, overcoming the language barrier
Getting a certificate of permission to pursue a career in medicine as junior and middle-grade medical staff members. It allows students to get a job and combine their studies with acquiring practical skills in various medical procedures
Distance learning on platforms such as Moodle, Webinar, Digital bookshelf.
Supplementary Education Center
Preparation of foreign citizens for admission to the university
Subjects: Russian language, Chemistry, Biology, Physics, Mathematics.
Final certification, certificate.
Tuition fee ≥ 1,500 USD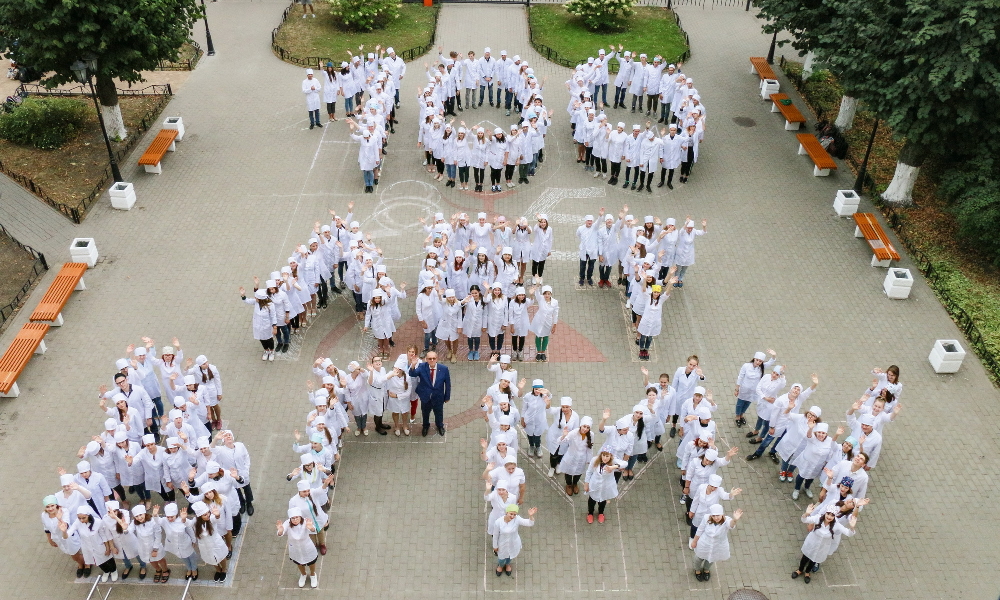 International Institute of Medical Education and Cooperation (IIMEC)
Training of world-class professionals
Courses for foreign citizens
Academic mobility development
International projects
Artistic activities
Head
Anna Karpova
+7 473 255-46-04
anna_v_karpova@mail.ru
VK – @iimec
800 international students from Azerbaijan, Armenia, Vietnam, Guinea-Bissau, Egypt, Israel, India, Jordan, Côte d'Ivoire, Morocco, Moldova, Nigeria, Portugal, Uzbekistan, Sudan, Tunisia, Turkmenistan
International cooperation
Association of Sino-Russian Medical Universities (ASRMU)
European Association for Predictive, Preventive and Personalized Medicine (EPMA)
European Association of Language Teachers for Healthcare (EALTHY)
> 40 teachers are members of professional Russian and international associations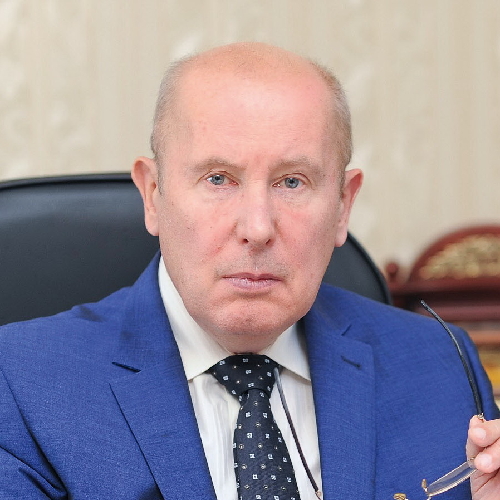 N. N. Burdenko VSMU is open for initiative, talented and friendly people of any nationality and religion!
Igor Eduardovich Esaulenko -
Rector of the Year-2020 in the Medical University category
Career guidance
Virtual education fairs Eduadvisor supported by Simatex United LTD.

VSMU named after N. N. Burdenko presentation in English
history of Russia's oldest medical university
training of skilled professionals
development of priority areas of fundamental and applied science taking into account modern trends in medical education
degree programs, tuition fees
aspects of online learning in the context of the unfavorable epidemiological situation
dormitory fees, and other information

International students' participation in cultural and sports life, festivals, creative contests.
Online meetings with applicants and their parents, webinars for applicants from India, mainly pursuing the English-taught program in General Medicine.
University website, social media platforms.
Research Institute of Experimental Biology and Medicine (RI EBM)
State-of-the-art equipment for world-class research
4 laboratories
Russian-Japanese Medicine and Biology Center of Molecular Hydrogen
Partnership with 41 advanced research and medical institutions, including 19 foreign organizations, in particular
Medical universities of China
Semmelweis University, Hungary
National Institute of Oncology, Hungary
Institute for Hematopathology Hamburg, Germany
Medical University of Vienna, Austria
Kyushu University in Fukuoka, Japan
University of Turin, Italy
Sapienza University of Rome, Italy
17.12.2021