With The Love Of Russia, For The Benefit Of Africa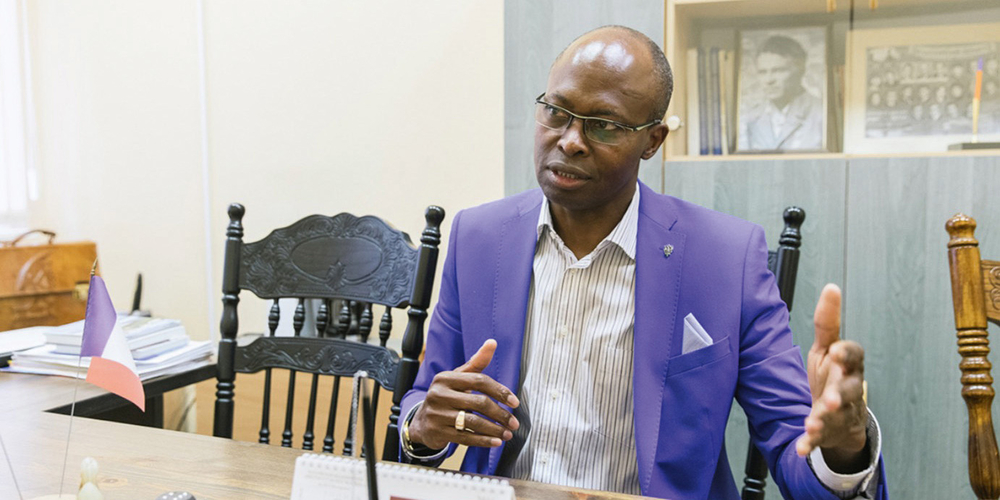 The Alumni Russia media project is implemented by the Global Alumni Alliance supported by the Presidential Grants Foundation, the Ministry of Foreign Affairs, the Ministry of Science and Higher Education of Russia, federal agencies Rossotrudnichestvo and Rosmolodezh.
Issa Togo is a graduate of Peter the Great St.Petersburg Polytechnic University, Associate Professor at the Department of Water Management and Hydrotechnical Construction of SPbPU Institute of Civil Engineering.
He is a loving father and happy grandfather, the person who works for the good of two countries – Mali and Russia. Issa Togo transfers his valuable experience to the future generations to leave a heritage.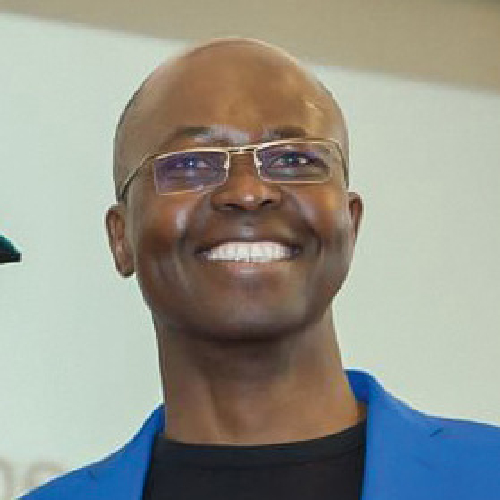 After I had successfully finished school in Mali, I was sent to Voronezh to learn Russian. Then I knew next to nothing about the USSR. I just had a general idea of socialism and capitalism. If I wished, I could continue my education in France, Italy, or Germany. But my choice was partly influenced by my brother's advice, "You will always have a chance to go to these countries. You should start with getting to know the Soviet Union.
Issa Togo -
Mali. Graduate of Peter the Great St.Petersburg Polytechnic University, Associate Professor at the Department of Water Management and Hydrotechnical Construction of SPbPU Institute of Civil Engineering.
Concern for humankind
Like any other country, Mali has its problems. Water resources availability is one of the most important problems. This was one of the reasons why Issa Togo chose his career. After graduation, he wanted to work for the benefit of his motherland and humankind in general.
– I always wondered where we got water from and why we were short of it sometimes. When I was a child, I realized how hard it was to live without water. That's why I was happy when we were sent to study in Russia.
If we can manage water, we can also solve many issues. No one can survive without water.
Issa Togo went all in his studies. He graduated from Leningrad Polytechnic Institute with honors and managed to fulfill himself. Now he can talk about such complex sphere as hydraulic power engineering for hours, emphasizing its strong and weak spots.
– Hydraulic engineering structures that generate electric power give just over 10% of the overall consumption of the power. The large-scale industry spends thousands and millions of megawatts utilizing nuclear power engineering at the same time. However, the advantage of hydraulic power engineering is a very flexible and quick response to the needs – the required amount of energy is generated by adjusting locks.
Using an integrated approach to designing artificial reservoirs, we solve not only a power engineering issue but also a hydro-economic issue. We fight floods by controlling runoffs, and we replenish water supplies. We can also use rainfalls or flood runoffs to avoid deplorable consequences. We should study hydraulic power engineering and find out how to use it better.
Advantages of Russian education
– The educational systems in Europe and Russia have different approaches to assessing knowledge. In European universities, each discipline often has its labor-output ratio. After exams are passed, the average score is calculated. And even if you get unsatisfactory grades in some disciplines, you won't be expelled for the following semester all the same.
The educational process at Russian universities has great advantages, including consultations with teachers, unrestricted access to the library, an opportunity to ask questions as well as compulsory pass/fail exams and good grades in all disciplines. So, if you haven't mastered something, you'll have to learn it and pass an exam.
Many of today's specialists who studied here within the quota proved the high quality of Russian education. In Russia, you can have everything you need, and there are good prospects for those who really want to learn something new. Besides, tuition fees are not so high as in other countries.
I know that many school students living abroad wish to continue their education in Russia. And many graduates feel nostalgic dreaming of their children and relatives studying here.
Today applicants and students of Russian universities have much more opportunities than before. The education sector is developing, and the level of specialist's qualification is increasing from year to year.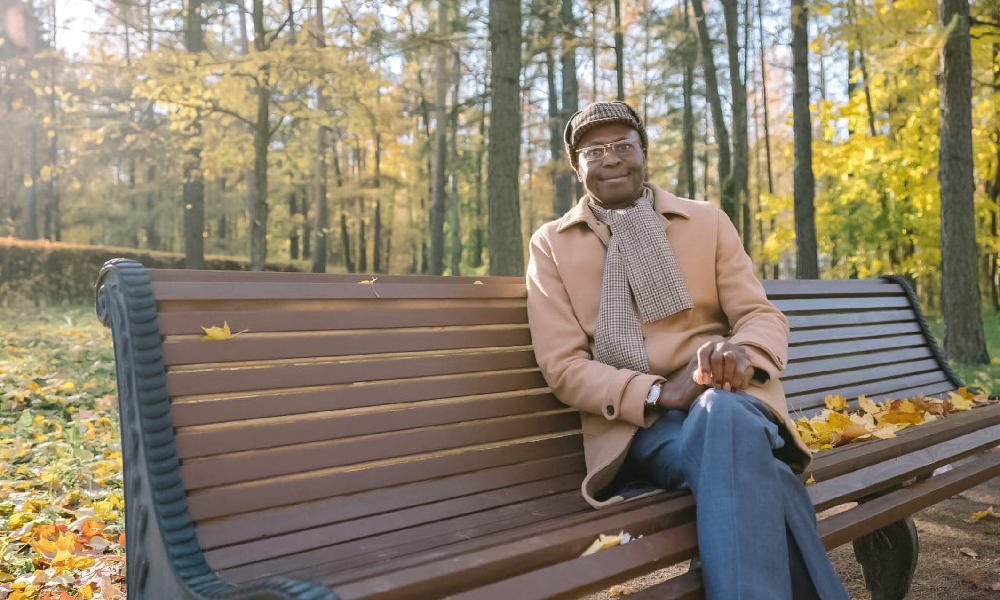 Social initiatives
Having spent over forty years in Russia, Issa never forgets his motherland. He is a mastermind and supervisor of many projects that are of use to both the Republic of Mali and Russia. Among them are the SPbPU Information Center in the Republic of Mali and the socio-cultural project "Cross-Cultural Outlook."
– The information and education project I'd like to implement is supported by the administration of Peter the Great St.Petersburg Polytechnic University (SPbPU) and the Global Alumni Alliance. I'd like to transfer my experience and knowledge to the next generations of students. What do we suggest?
Optimizing training time. To understand engineering sciences starting from the first year, students must speak Russian at an appropriate level. Today it takes a year to master Russian. There is an opportunity to reduce this period. This will allow students to save money and study not for six years but for just over five years, for example.
Giving more information about Russian education. To that end, we established the SPbPU Information Center in Mali. Here we talk about multidisciplinary education at Polytech and show a variety of engineering careers. All this information about the university will help students choose a future profession and realize where they will be sought after as specialists.
This information and education project will increase the number of students from Mali and neighboring countries and will make Russian education more attractive.
The Cross-Cultural Outlook project allows students from all over the world to get to know other peoples' cultures better, develops tolerance.
School and university students from Russia and Africa are given a task to find out everything related to mentalities, nationalities, traditions, and other characteristics about each other. What is Africa? What people live there? What is Saint Petersburg or Vologda? What kind of person is a Russian?
All of this helps students learn more about other people, see themselves through others' eyes, find out what Africans think of Russia and what Russians think of Africa. We receive authors of the best works in Russia and send them to a different country for 5-10 days to visit the places they wrote about.
To my mind, these projects are maximally socially oriented. They involve young people not only from Mali but also from all 15 countries in West Africa, with a population of around 300,000,000 people.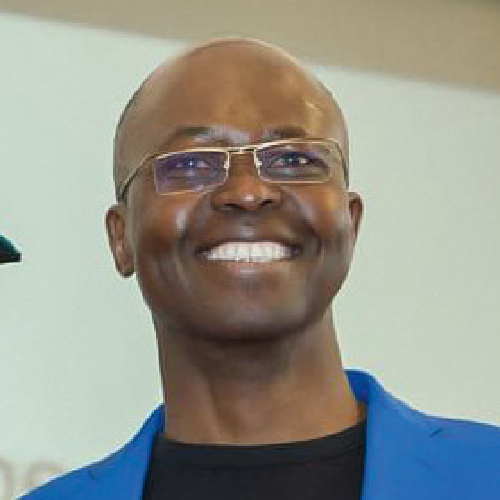 I don't like shoddiness in studying. If you come to study, you must do your best. I am not strict. I am just. If the student doesn't know his subject, I give them Ds, though I hate giving unsatisfactory grades and Cs. The quality of our work is also tested. The professional success of students and graduates shows the quality of their education. That's why we also try to meet requirements.
Two countries – two motherlands
The Republic of Mali. Mountain peaks, sandy deserts, and unique natural landscapes. Ancient mosques, national parks, and noisy bazaars. It is here, in West Africa, that Issa Togo was born.
Construction of hydraulic engineering structures of water transport and power engineering is considered one of the current building and construction sectors in the republic. Polytechnic University has a huge experience in this area: the scientific school of hydraulic engineering and fundamental research in water management have been developed by the university since Soviet times and have been among the most advanced areas for many decades.
– Russia is a country of great opportunities. To see and understand the Russian soul, you should live here and immerse yourself in the atmosphere of frankness and warmth. You can really get to know Russia so and in no other way.
I can't definitely say from where the Motherland begins because I have two motherlands. I can say that the first one is related to me from the moment and place where I was born, and the second one is where I "landed."
Advice for future professionals
– I'd advise all school students who want to get a decent education to come to study in Russia. This is very challenging and useful for your future career. You'll never get a degree as a gift and buy it. You should do your best to become a really top-notch specialist.
The full version of the interview is available at www.alumnirussia.org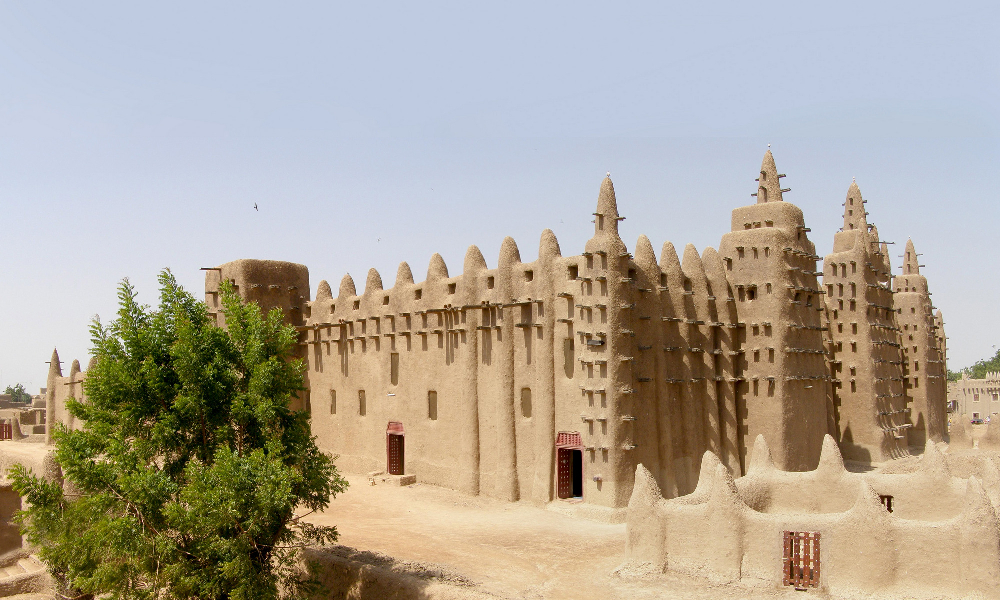 21.02.2022